Symptoms of Multiple Myeloma
Kerry Baggott's husband died almost a year ago from multiple myeloma. She says his persistent back pain could have been a cancer symptom.
Multiple myeloma is a rare type of blood cancer.
This cancer can be tricky to diagnose. Many of its symptoms, like tiredness, nausea and constipation, can be signs of any number of conditions — like the flu or a stomach bug.
Kerry Baggott's husband died almost a year ago after a hard-fought battle with
multiple myeloma
, and now reflecting on his death, she says that his persistent back pain could have been a cancer symptom all along.
Jeremy Baggott, 46, had visited the doctor many times for the pain, but few answers were provided over the years. It wasn't discovered that he had multiple myeloma, a rare type of blood cancer, until March 2018.
Read More
What is Multiple Myeloma? Understanding This Rare Cancer
"Jeremy and I had been together for 30 years and he was — is — the love of my entire life," Kerry tells The Sun. "It may be too late to help Jeremy, but it's not too late for others. It's my dream that one day a cure will be found for this horrific disease that ripped my family apart. In the meantime, I cannot sit back and do nothing."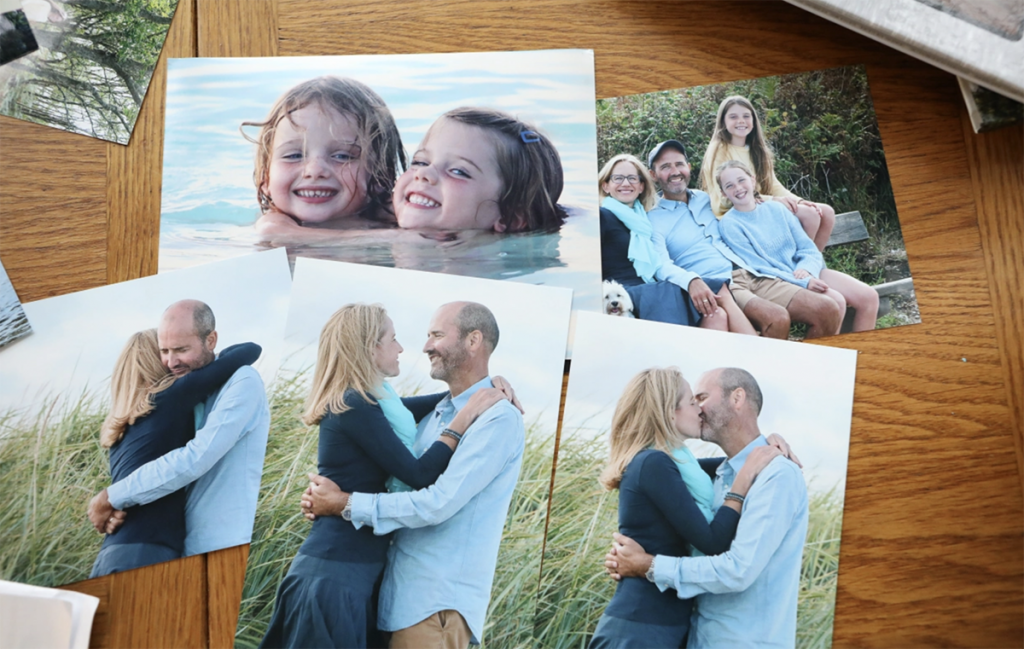 Pain Leading Up to Jeremy's Diagnosis
Kerry says that Jeremy's back pain began in 2015. She had watched her husband try and lift a suitcase out from under their bed, which he couldn't do because of the pain in his back. The pain got worse over the years, which forced the 46-year-old father of two to use an inverter machine — he would hang upside down to help alleviate the pain. But little helped him.
Despite the back pain, he was still able to exercise and do physical activities. In fact, the couple even ran the half marathon in Dubai — where they were living at the time — on their wedding anniversary in December 2017. Kerry says that Jeremy "seemed fine" then.
"He really was the fittest he had ever been, he just had a little bit of a bad back, which we thought was normal for someone of his age," she says.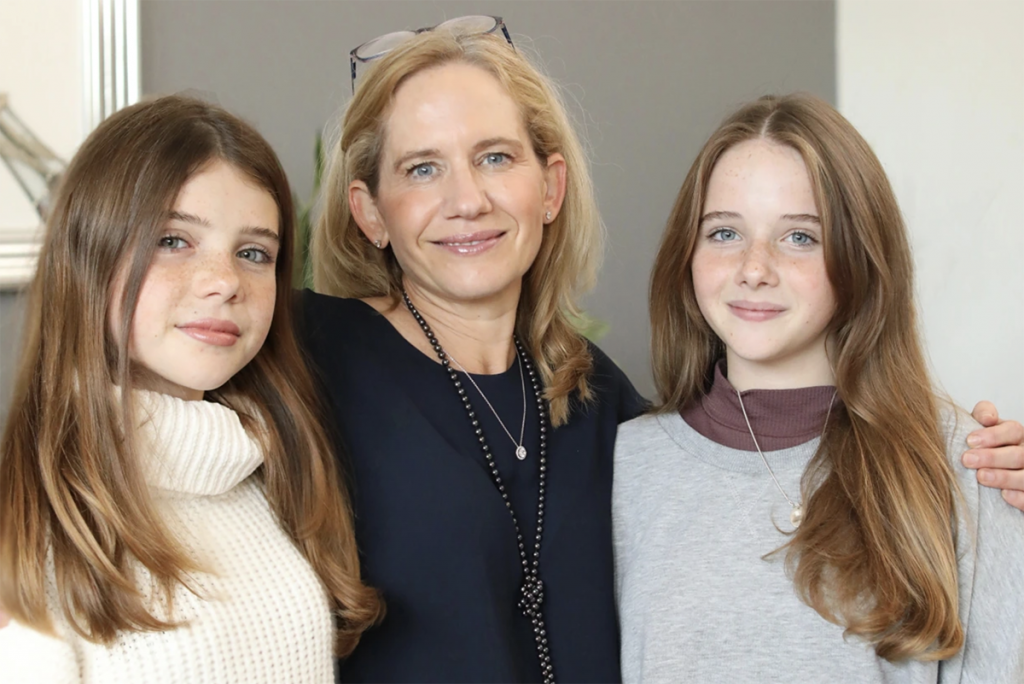 While he was fine during the marathon, he wasn't so lucky when he went golfing a little while after the race. "He was a terrible golfer, and when he went for a swing he had shooting pains racing through him," she says. It was thought that Jeremy had just sprained a muscle or two, but the pain persisted into 2018 — the year he received his diagnosis.
The first doctor he saw did blood tests and MRI scans. "He had a lump on his collar bone, pain in his arms, shoulders and had loads of MRIs that hadn't picked up anything major," Kerry says. It was the MRI scan in February 2018 that prompted his doctor to believe he had some sort of arthritis.
Misdiagnoses After a Doctor Misses Multiple Myeloma
"I remember the words that came out of my mouth, I said, 'We'll take that, it's not like it's leukaemia or something,'" Kerry recalls. "He was put on strong steroids and as the weeks went on it was literally like watching a man fall apart. It was horrific, he had massive ulcers on his tongue and within days he couldn't even pick up a cup of tea."
He sought a second opinion and new MRI scans were done. "That's when we found out it was (multiple) myeloma," she says. "Cancer cells had burst through the bones and it was like his bones were leaky water pipes."
Getting Answers
In March 2018, when Jeremy was finally diagnosed with cancer — nearly three years after his pain first began — he had a broken collarbone, six broken ribs, numerous infections and the bone in his upper right arm had "completely disintegrated."
He had almost every treatment option available to him — surgery, radiation therapy, chemotherapy and even a stem cell transplant. And for a while, Kerry says, he bounced back. But in September 2020, he relapsed. Jeremy died two months later on Nov. 27, 2020, with Kerry and their two daughters by his side.
Related: What is a Stem Cell Transplant for Multiple Myeloma?
"Due to Covid, we were denied our place on a clinical trial," Kerry says. "It's an incredibly sad situation for us because he was so young and the girls lost their daddy when they were so young. Our world was shattered and our hearts broken forever."
"While life is incredibly painful right now — and probably always will be to an extent — I and the girls are determined that, for Jeremy, we must live our best lives, otherwise myeloma will have killed us too and it doesn't deserve the privilege."
Symptoms of Multiple Myeloma
Multiple myeloma is a rare type of blood cancer. When you have this cancer, white blood cells called plasma cells (the cells that make antibodies to fight infections) in your bone marrow grow out of proportion to healthy cells. Those abnormal cells leave less room for the healthy blood cells your body needs to fight infections. They can also spread to other parts of your body and cause problems with organs like your kidneys.
What Are the Symptoms of Multiple Myeloma?
This cancer can be tricky to diagnose, according to the leading specialists SurvivorNet has consulted. Many of its symptoms, like tiredness, nausea and constipation, can be signs of any number of conditions — like the flu or a stomach bug.
"It's very common for someone to say, 'You know, I've been feeling very tired," or 'You know, I notice I had a few more infections last winter than I remember,'" Dr. Nina Shah, a hematologist at the University of California San Francisco, tells SurvivorNet. "But at the first sign of something abnormal, it's important to then take that to the next step and say, 'OK, what am I missing? Is there something else maybe that could be causing this?' And that's often when we see a diagnosis of multiple myeloma."
How do you know whether you should be concerned? If you already have MGUS (monoclonal gammopathy of undetermined significance is a condition in which an abnormal protein — known as monoclonal protein or M protein — is in your blood) or smoldering multiple myeloma, see your doctor. Make an appointment if your symptoms stick with you and don't improve.
Other symptoms of multiple myeloma to watch out for are:
Weakness, dizziness, and shortness of breath, which are signs of a low red blood cell count, called anemia
Bone pain, which could be a sign of a fracture
Peeing too much or too little, muscle cramps, nausea and vomiting, which are symptoms of kidney failure
Confusion, which is caused by too much calcium in the blood
Frequent infections, because you have too few white blood cells to fight them
Contributing: SurvivorNet staff
Learn more about SurvivorNet's rigorous medical review process.
---