Advances in Lung Cancer
It's been 50 years since Pink Floyd's prolific album "The Dark Side of the Moon" was released.
In honor of the album, let's remember Richard Wright, whose eerie sounds from the keys, vocals and effects played a crucial role in creating the band's iconic sound.
The Pink Floyd keyboardist died of lung cancer on Sept. 15, 2008, at 65.
There has been lots of progress within the world of lung cancer treatment – specifically when it comes to immunotherapy.
One of our experts says "it's really changed the face of lung cancer, just like targeted therapies."
Pink Floyd's "The Dark Side of the Moon" has been an unsuspecting hit for 50 years now. But if you're going to raise a toast to one of music's most prolific albums, you can't forget to mention lung cancer warrior Richard Wright.
"The Dark Side of the Moon" was released in March 1973. And if you haven't listened to the 42-minute collection, odds are you know the album from its iconic prism-and-rainbow logo relentlessly used in pop culture and fashion.
Read More
It wasn't necessarily built for commercial success, but "The Dark Side of the Moon" became one of the best-selling albums of all time. It tackled dark topics like greed, death and the passage of time, but it did so with an energy that entranced. Beginning and ending with the sound of a heartbeat, Pink Floyd's eighth album presented these universal topics to an engaged audience in a whole new way.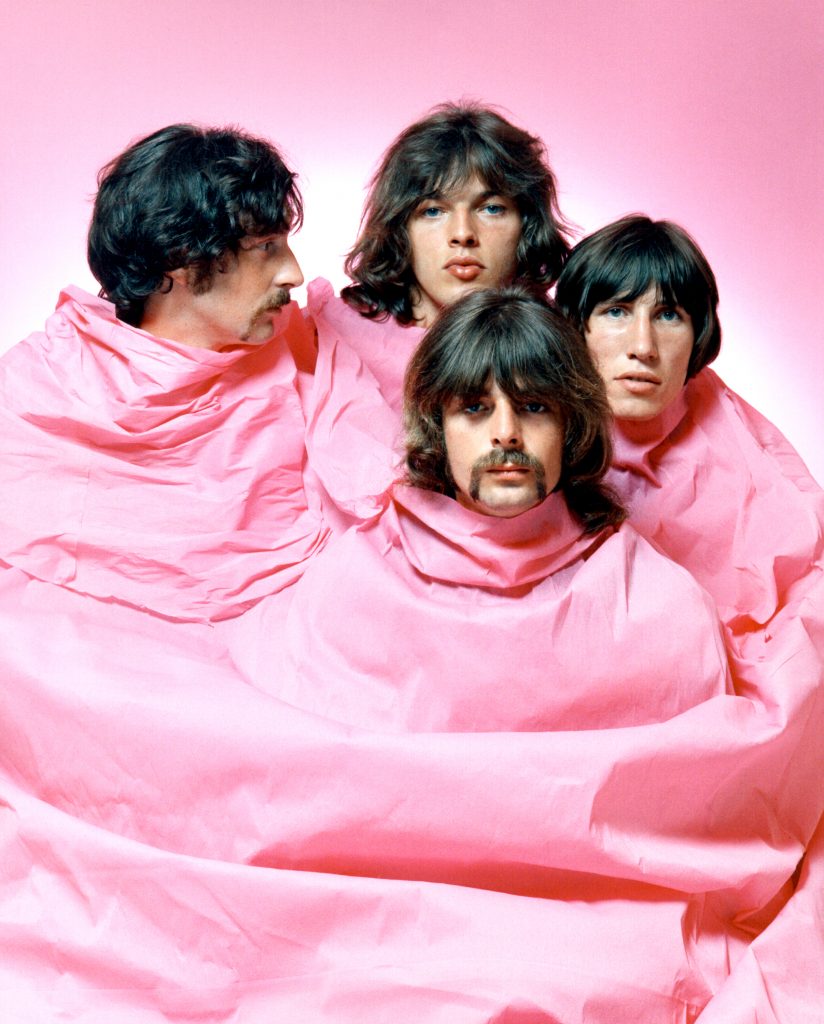 "The reason 'Dark Side' became a blockbuster is that Pink Floyd's music — the full band, with Richard Wright's self-effacing but fundamental keyboards, Waters on bass, Nick Mason's steadfast drumming and Gilmour's probing, slashing, keening guitar — defies all that miserabilism,"
The New York Times' Jon Pareles writes
. Like other members of Pink Floyd, Wright came and went over the years – typical of many members of our favorite bands – but his eerie sounds via keyboard, vocals and effects played a huge role in the band's identity as a progressive rock staple.
Progressive rock
, according to the Rock and Roll Hall of Fame, developed at the end of the 1960s from psychedelic rock. It expanded the realm of rock and roll with its classical influence, unique instrumentation and concept albums – and 
"The Dark Side of the Moon" is perhaps the sub-genre's poster child
. "Music was our drug,"
Wright reportedly once told an interviewer of the band's sound
. Wright wasn't the writer behind a majority of Pink Floyd's songs, but he was one of two songwriters on "The Great Gig in the Sky" – the piano-heavy centerfold of the blockbuster album. "The emotive track touches upon the subject of death with a powerful vocal performance from Clare Torry,"
Far Out Magazine writer Jordan Potter explains
. "Wright described the inception of the melody as 'just me playing in the studio, playing some chords, and probably Dave or Roger saying, 'Hmm … that sounds nice. Maybe we could use that for this part of the album.'"
Pink Floyd Says Goodbye to Richard Wright
Richard Wright played music right up until his death on September 15, 2008, at 65. Reports of his death simply said "
the cause was cancer
," but later reporting revealed it was a
battle with lung cancer
that took his life. "In the welter of arguments about who or what was Pink Floyd, Rick's enormous input was frequently forgotten," Pink Floyd's guitarist and singer David Gilmour, 77,
said in a statement after his passing
. "He was gentle, unassuming and private but his soulful voice and playing were vital, magical components of our most recognized Pink Floyd sound."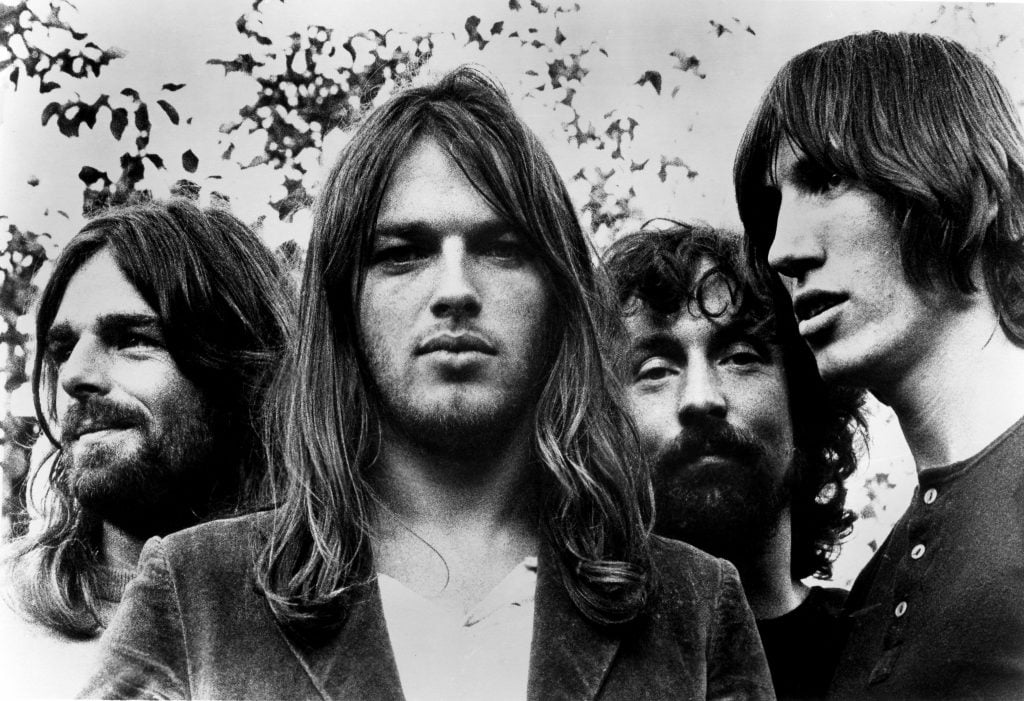 Drummer Nick Mason, 79, further illustrated the picture of a kind and humble member of the band with a statement of his own.
"Losing Rick is like losing a family member – in a fairly dysfunctional family," he said at the time. "He's been in my life for 45 years, longer than my children and longer than my wife. It brings one's own mortality closer.
"I'll remember Rick with great affection. He was absolutely the non-contentious member of the band and probably suffered for it. I wouldn't say he was easy-going, but he certainly never pushed to any aggravation. It made life a lot easier."
Even Roger Waters – who Wright previously had a falling out with – took the time to reflect on the shocking news.
"I am very grateful for the opportunity that Live 8 [a 2005 string of benefit concerts] afforded me to engage with him, & David & Nick that one last time," he said. "I wish there had been more."
Advances in Lung Cancer Treatment
Richard Wright may have died of lung cancer, but it's important to know progress is being made. And treatments that likely weren't available to the Pink Floyd star during his cancer battle and now making waves. One of the biggest game-changers has been immunotherapy.
"Immunotherapy is here to stay," Dr. Brendon Stiles, chief of thoracic surgery and surgical oncology at Montefiore Health System, told SurvivorNet. "And it's really changed the face of lung cancer, just like targeted therapies."
RELATED: Do You Have Lung Cancer With An EGFR Mutation? If So, The Drug Tagrisso Might Be Right For You Based On New Results From A 'Practice Changing' Trial
Immunotherapy, in general, works by using the body's own ability to fight off cancer cells. Immunotherapy drugs are being used for many different types of cancer including melanoma, bladder cancer, colorectal cancer, blood cancers, pancreatic cancer and breast cancer. But if we're focusing on their application in lung cancer, we need to talk about checkpoint inhibitors and our ability to genetically test for targeted medications.
Checkpoint inhibitors are a class of immunotherapy drugs that specifically target proteins found either on immune or cancer cells to prevent their binding together. In other words, these drugs don't kill cancer cells directly, but instead stimulate the immune system to attack cancer cells while hopefully not affecting other surrounding healthy cells.
"It's amazing to me now that you can have Stage IV lung cancer and actually not even need chemotherapy," Dr. Stiles said. "If you have high expression of a protein that we know is targeted by immunotherapy, you may just get immunotherapy alone."
Immunotherapy and Targeted Therapy for Lung Cancer: What Is It?
Genetic testing has given us the ability to see if immune checkpoint inhibitors might be effective in treating your lung cancer. If you or a loved one were recently diagnosed with non-small cell lung cancer (NSCLC), your cancer care team should discuss PD-L1 testing – a laboratory test where cancerous tumor tissue is sent for evaluation and analysis.
RELATED: What Is PD-L1 Testing In Lung Cancer And Why Does It Matter?
PD-1, referred to as programmed cell death 1, is a protein located the outer surface of cells in your immune system. PD-L1, referred to as programmed cell death ligand, is on the outer layer of some normal blood cells, as well as some cancer cells. When PD-1 binds to PD-L1, this puts the brakes on the immune system and can prevent immune cells from attacking and killing cells.
'Immunotherapy Gave Me Back My Life': Dancer Oswald Peterson, 54, Pirouettes Past Stage 4 Lung Cancer
Usually, this acts as a braking mechanism to prevent our immune systems from becoming overactive and attacking our normal cells. Cancer cells can take over or override this innate mechanism which prevents cancer cells from dying.
RELATED: Clinical Trials for Lung Cancer
Immune checkpoint inhibitors are drugs that are designed to block proteins called checkpoints that are made by some types of immune system cells. Two important such checkpoint proteins are PD-1 and PD-L1 as well as CTLA4.
"Immune checkpoint inhibitors … these are IV therapies — antibodies — that wake up the immune system," Dr. Geoffrey Oxnard, a thoracic oncologist at Boston Medical Center, told SurvivorNet. "We are blocking this signal called PD-L1. PD-L1 is a signal that your tumor uses to tell the immune system to go away and ignore it.
"It is a Jedi mind trick, OK? It tells the immune system, 'Move on. Bye. Ignore me.' If we block that signal, the immune system wakes up, sees the cancer, and attacks."
Checkpoint inhibitors for non-small cell lung cancer (NSCLC) patients include the following:
Nivolumab (Opdivo)
Pembrolizumab (Keytruda)
Cemiplimab (Libtayo)
Ipilimumab (Yervoy)
Also, don't forget there are many targeted therapies out there. And genetic testing can reveal the presence of certain genetic mutations — including KRAS, ALK, EGFR and a number of others — which can help doctors tailor treatment for each person's specific lung cancer. No matter treatment path you choose, it's important lung cancer patients advocate for themselves and ask if targeted therapies and immunotherapies may be right for them.
Contributing: Dr. Andrea Tufano-Sugarman
Learn more about SurvivorNet's rigorous medical review process.