The actress Angelina Jolie's choice to undergo a preventative double mastectomy will likely go down as one of the more remarkable moments in the history of public health and cancer prevention. Six years later, during breast cancer awareness month, Jolie's decision still has millions of women thinking about screening and genetic risk, a topic that was never part of the public conversation.
In 2013 Oscar winner Jolie told the world that she had made the decision because she had a high risk of developing breast cancer. The reason Jolie was at increased risk was because she had what's called a BRCA1 gene mutation. Doctors estimated she had an 87 percent chance of developing the disease. She also had a 50 percent risk of ovarian cancer, which is linked to the BRCA1 gene mutation as well.
Read More
"There are some women that might say at age 25, they want a bilateral mastectomy, in which case they won't need any screening, in terms of imaging, for the rest of their lives," says
Dr. Elizabeth Comen
, Medical Oncologist at Memorial Sloan Kettering Cancer Center. "In my personal opinion, most women with a BRCA1 or BRCA2 mutation end up getting prophylactic surgeries."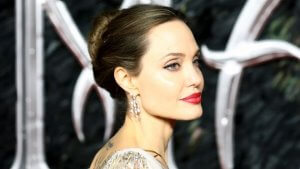 Jolie's film debut was in a movie called Lookin' To Get Out, in which she starred alongside her father, Jon Voight in 1982, but her film career didn't really begin until ten years later, when she starred in a movie called Cyborg 2, and then another called Hackers. She won the Academy Award for Best Supporting Actress in 1999 for her role in Girl, Interrupted, and the Academy Award for Best Best Actress for her role in Changeling nine years later. She's also famous for her relationship with Brad Pitt, which began in 2014 and ended in divorce in 2019.
Information about BRCA mutations and cancer
What is a BRCA mutation? BRCA (a breast cancer gene mutation) is actually two genes (BRCA1 and BRCA2), each proteins that work as tumor suppressors. They help repair damaged DNA, and are important for ensuring the stability of each cell's genetic material.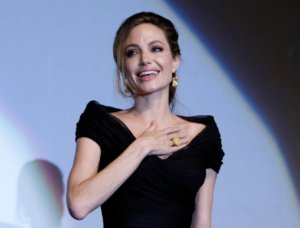 When either of these genes is altered, that mutation can mean that its protein product does not function properly, or that damaged DNA may not be repaired correctly. These inherited mutations in BRCA1 and BRCA2 can increase the risk of female breast and ovarian cancers, and have also been associated with increased risks for several other cancers.
Angelina's preventative mastectomy
Around that time, Jolie wrote an op-ed for the New York Times about her decision to get a preventative mastectomy. "Once I knew that this was my reality, I decided to be proactive and to minimize the risk as much I could. I made a decision to have a preventive double mastectomy," she wrote. "I started with the breasts, as my risk of breast cancer is higher than my risk of ovarian cancer, and the surgery is more complex."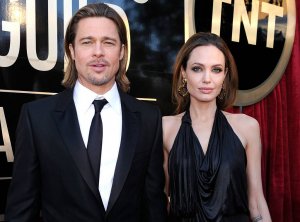 And according to Jolie, the choice to get a mastectomy was empowering. "On a personal note, I do not feel any less of a woman. I feel empowered that I made a strong choice that in no way diminishes my femininity," she wrote.
After her surgery, what's known as the "Jolie effect," took hold, according to numerous studies, which recorded an increase in preventative mastectomies.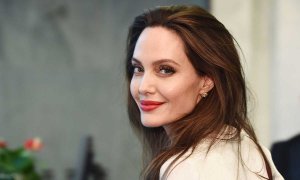 Information about the decision to get a preventative mastectomy
Dr. Elizabeth Comen, a medical oncologist and advisor to SurvivorNet, said that it's important for people undergoing genetic testing to understand the difference between absolute risks and relative risks.
Dr. Elizabeth Comen, a medical oncologist and advisor to SurvivorNet on prophylactic mastectomies for women with high risk of developing breast cancer
"Absolute risks are quite different from relative risks," said Dr. Comen who helps patients through these issues in her practice at the Memorial Sloan Kettering Cancer Center. "A bilateral mastectomy is a forever decision — one never gets their breasts back and there can be complications from surgery — both short-term and long-term … there are many women who would say 'I can't handle the emotional and potentially physical consequence of any increased risk, not worth it to me, and I'm OK with never having breasts again.'"
Breast cancer previvor Ericka Stallings talks about the difficult choice to get a preventative mastectomy after testing positive for the BRCA2 gene
However, Dr. Comen also noted that because it is not yet known who will benefit from removing their breasts when it comes to these moderately risky gene mutations, "it is essential that doctors help patients understand what their individual breast cancer risks may be based on specific mutations and other factors. And perhaps most importantly, it is critical that doctors and patients explore how the emotional experience of that uncertainty informs surgical decisions."
"More work needs to be done to help refine our advice to individuals with increased risk of cancer so that we can help them make more precise decisions," Dr. Comen said.
Learn more about SurvivorNet's rigorous medical review process.