Advocating for Your Child's Health
A mother is speaking out after her son's brain tumor went undiagnosed due to a clerical error. He then had to wait months for surgery because of Covid.
It was revealed that little Alex Josephs, now 8, had a "highly aggressive, high-grade" glioma brain tumor. Gliomas are not a specific type of brain tumor. They are somewhat common as about three out of 10 of all brain tumors are considered gliomas, and most fast-growing brain tumors are categorized as gliomas.
Alex's mother, Rhonda, advocated for her son to get surgery, not only once, but twice. If you feel that your health, or your child's health is at risk, it is important to advocate for the appropriate care.
A mother is speaking out after her son's brain tumor went undiagnosed for months due to a clerical error, and once he was finally diagnosed, he had to wait months for surgery due to the Covid-19 pandemic.
"I do feel very upset that the results were lost, but I also know that the resulting things happened because we were pushed into the timeframe of the height of the pandemic," Rhonda Josephs, 44, tells the Daily Mail.
Read More
"I understand that everyone was just doing their best but that initial mistake, I am upset about that," she adds. "However, I don't know how MRI reporting would have been affected by the pandemic."
"In November (2020), I feel they made a mistake, I have no doubt about that."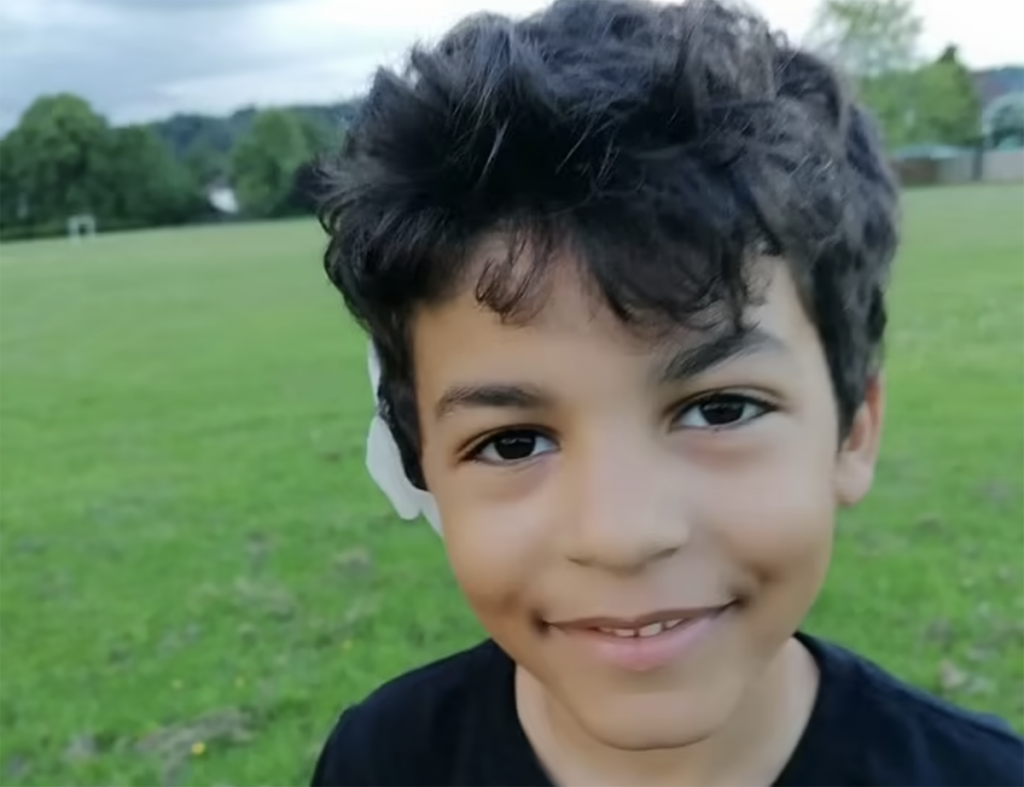 An Undiagnosed Brain Tumor
It all started in September 2020, at the height of the Covid pandemic.
Josephs tells the Daily Mail of how she woke up in the middle of the night to find her son, Alexander Josephs, 8, having a "major" seizure in his bedroom. She called for an ambulance, and at the hospital, the mother of two was told that her son's seizure was likely "just a one-off."
But the young boy was referred for scans — both an MRI and an electroencephalogram (EEG) brain scan — anyway. However, because of the pandemic, they didn't happen for another two months, in November 2020.
One month passed and Josephs still did not have the results of her son's scans. She says that in mid-December, "I was thinking, 'Where are the results?' I didn't know how long it would take so I thought that no news must be good news."
"I thought he was going to be OK, and they would contact me if there was a problem."
However, in the days leading up to Christmas, her son had yet another seizure. This time, he also lost movement on one side of his body. The obviously concerned mother rushed her son to a different hospital, where she explained that this had happened before, and they were waiting on the results of his brain scan.
"The … doctor went to look them (the results) up and afterwards came into the room and said, 'Oh yeah, we know what it is. He has got a brain tumor,'" Josephs recalls. "He (the doctor) said that to me, in front of Alex, who had just turned seven."
"He (the doctor) said that it was OK, and on the report it looked like a slow-growing tumor and he told me it was fine and told me to go home and ring back tomorrow," she continues.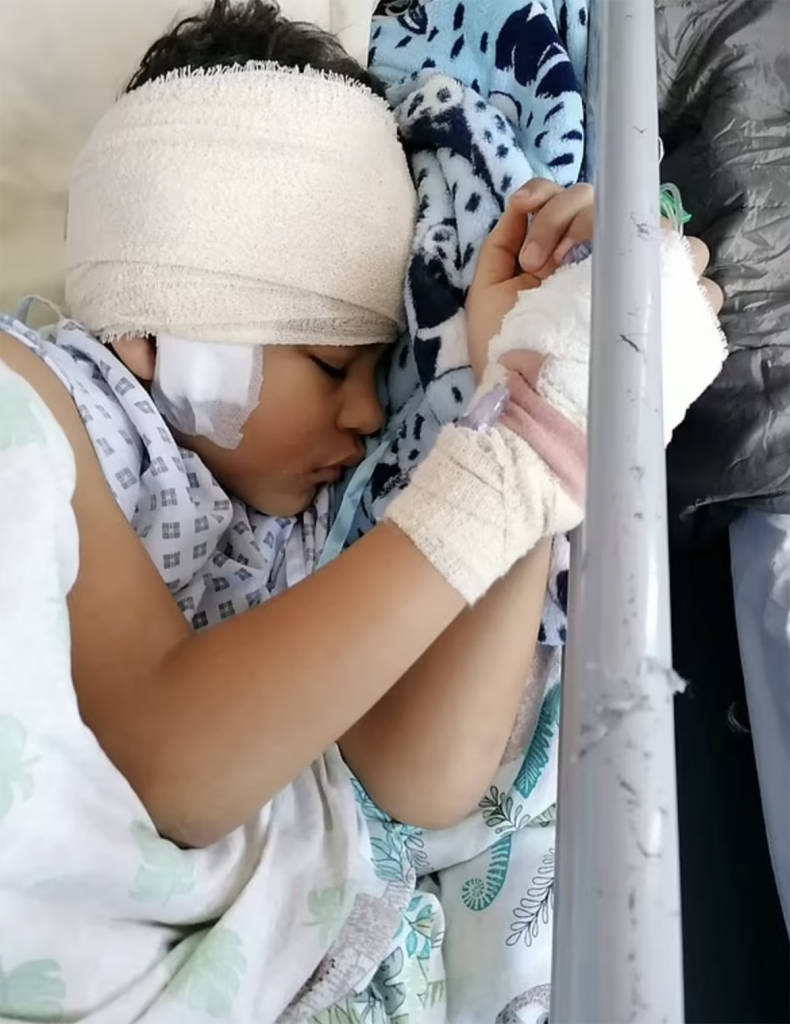 Once Josephs was able to get ahold of her son's doctor, it was admitted that there was a clerical error and her son's scan was not flagged for a brain tumor, hence why the family was not contacted.
"He (the doctor) said to me, 'We're really sorry but for some reason the MRI wasn't flagged in the system as him having a tumor, so it has just been sitting there,'" the mother recalls.
Once in the care of a neuro team, it was revealed that little Alex's brain tumor was a "highly aggressive, high-grade" glioma brain tumor. It was so aggressive that within just eight weeks, the cancer had spread to his spin.
Gliomas are not a specific type of brain tumor; glioma is a general term for tumors that start in glial cells. They are somewhat common as about three out of 10 of all brain tumors are considered gliomas, and most fast-growing brain tumors are categorized as gliomas. According to SurvivorNet expert Dr. Suriya Jeyapalan, director of medical neuro-oncology at Tufts Medical Center in Boston, there are about 22,000 new gliomas diagnosed in the United States each year.
Josephs says she "begged" for her son to have surgery, but was persuaded to go the "wait and see" route.
"The main thing I was told in that meeting was that he (the surgeon) could get to it (the tumor) and remove it and I was so relieved, but they told me to wait and see what it does," she says. "But by this point, he was having several seizures a day and he was on strong medication with terrible side effects."
"Our usually bright and bubbly little boy was becoming seriously ill."
Delayed Brain Tumor Surgery Due to Covid
Josephs followed the doctor's recommendation, but on Christmas Day, little Alex had three seizures in a day. She again begged the doctor to remove her son's brain tumor, but after the new year, on Jan. 2, 2021, the mother was told that Covid has postponed all elective surgeries.
"At that point, I felt broken," she says. "We were trapped at home because of lockdown. I was trying to look into flying abroad but all the flights were canceled."
The following month, in February, Alex was finally able to have another MRI scan. However, there was another mistake — what was supposed to be a scan of his brain and spine turned out to only be a scan of his brain.
While the mishaps were frustrating, the Josephs family finally received some good news: little Alex was having surgery in March. The surgery to remove his brain tumor lasted 10 hours, and according to his mother, he "bounced back amazingly well."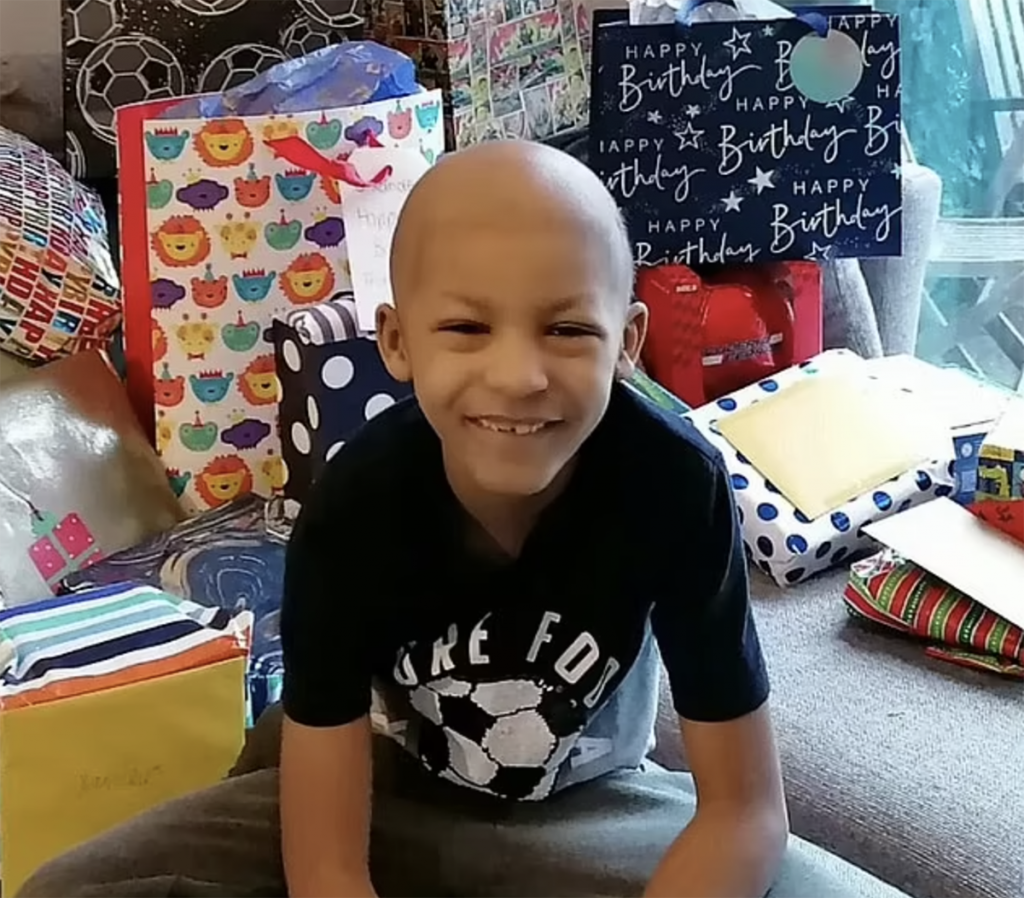 But within two weeks, the cancerous tumor had already grown back.
"Not only did Alexander have to endure a painful spinal surgery, but as soon as his little body could handle it, two weeks later, he had to have another brain surgery," Alex's mother says. "He had to go through it all over again."
And it did not stop there. Once his second surgery was done, he started six weeks of radiation to try to destroy what was left of his brain tumor. And also started receiving an experimental type of chemotherapy.
"Ever since we started that GoFundMe page for Alexander, we took some advice from a doctor in America who backed our decision to go ahead and do the immunotherapy treatments," Alex's mother tells the Daily Mail. "He said that we should try to do everything because Alexander's mutations are particularly aggressive.
"He also spoke to us about the inhibitor chemo treatment, Dabrafenib, that Alexander is on now because it is also a trial medication given to adults with skin or lung cancers," she adds.
"But because they're seeing the same mutation more and more in children's brain tumors, Alexander is the first child in the (United Kingdom) to be put on that drug after radiotherapy and I think we were only offered it because they knew we had the money from the fundraising."
Advocating for Yourself, or Your Child
Just as being your own advocate is important when it comes to cancer care, it is just as important for parents to advocate for their child's health. And by doing so, you can make sure that your doctor sees you and your child as an individual in the diagnosis and treatment process.
Advocating for Yourself While Navigating the Medical World
"One of the biggest things that I did from the very beginning was asking the right questions," Alex Echols, a patient advocate and lymphoma survivor, tells SurvivorNet. "It's our lives on the line." He credits these questions with making sure that doctors took him seriously and viewed him as a partner in his treatment.
How to Cope if Your Child is Diagnosed With Cancer
If your child is diagnosed with childhood cancer, it may seem like the dreams you have for your family are falling apart. It is important to try to keep a level head after you have fully felt all of your emotions around the diagnosis. But it is also important to feel all of those emotions that come along with receiving a childhood cancer diagnosis.
The Value of Using a Social Worker During Treatment
As a parent, remember that you are not alone in this journey; your child's oncologist and care team are there to guide you and provide information and answers. Oncological social workers are a fantastic resource to help you sort out the financial aspects of cancer treatment, as well as other cancer-related issues. Skilled psychologists and counselors can be accessed to help you maintain good mental health through your child's cancer journey, to the best of your ability.
And do not be afraid to reach out to your support system — friends, family, etc. — for help through this process. No one expects you to handle everything on your own.
Contributing: SurvivorNet staff
Learn more about SurvivorNet's rigorous medical review process.