After a long journey with cancer, during which she endured multiple surgeries and chemotherapy regimens and even became paralyzed– all after being released from prison for tax fraud — Abby Lee Miller has returned to Lifetime's popular "Dance Moms" reality show. She was wheelchair bound due to her cancer, but it didn't suppress her spirit.
Tough-talking Miller currently can't walk after fighting Burkitt lymphoma, which is the most common form of non-Hodgkins lymphoma. Dance judges who historically chafed at harsh ways were more sympathetic, and even found her style praiseworthy.
Read More
"Everyone is replaceable," Abby repeats time and again upon her return to the show in her classic, brutal style.
One of the moms on the show commented on her return, pitying Abby because she isn't well-liked. "I think what makes it worse is knowing that so many people still want to see her fail."
Another chimed in with a similar tune. "It's kind of sad actually, she's gone through so much," she said. "Losing her team and going through her trial and jail, and then as soon as she gets out to learn that she's got cancer."
But fans on twitter expressed no pity– most were just happy to see her back at the studio, yelling and screaming about dance.
Binging on Dance Moms. – I know @Abby_Lee_Miller isn't everybody's cup of tea, but I love her & I'm rooting for her comeback. When someone is as hard on you as she is, it's because they care and want the best for you. If they're indifferent, they don't giveAF.

— Briana Suggs (@BrianaCeleste) June 5, 2019
Another commented that she would most definitely be watching the drama continue to unfold.
If you think I'm going to succumb to the pettiness and drama of another season on Dance Moms then you would be 100% correct. Welcome back Abby

— Monét Masters (@schmonayy) June 3, 2019
And one wrote that she can't wait to watch all things Abby Miller.
Dance moms comes back tomorrow and I'm just so excited to listen to Abby Miller scream at kids to point their toes and watch their turn out!!

— Lauren (@laurr_burke) June 3, 2019
In a moving interview on "Good Morning America" before her return, Miller said her cancer nearly killed her and would have taken her life had she not caught it just when she did.
Non-Hodgkin lymphoma is actually a collection of different lymphoma diseases, according to Dr. Catherine Diefenbach, Director of Translational Hematology and Clinical Lymphoma at NYU Langone Health and the Perlmutter Cancer Center, who was not commenting specifically on Abby's case. "Non-Hodgkin lymphoma is not one disease, it's many diseases," says Dr. Diefenbach. "And there are over 68 kinds of lymphoma. For this reason, it's very important that if you have a diagnosis of lymphoma, you're treated by a lymphoma specialist. And, we hope for all of our lymphoma patients that the first therapy you receive, will be your last therapy. That is, that we can treat you and cure you with first-line therapy."
There are two main categories of lymphomas, and the category determines whether the cancer is curable or just manageable, and whether treatment is necessary. "To understand and answer the question of what to do when your lymphoma comes back, you need to understand that in general, non-Hodgkin lymphomas are divided into aggressive or indolent lymphomas," says Dr. Diefenbach. "And the approach to these lymphomas is very different. Aggressive lymphomas are treatable and potentially curable. Indolent lymphomas are managed and don't always require treatment, however they are not curable by conventional means of describing curability."
"I would have been dead," Miller said. "I was paralyzed from the neck down — no movement," she added. "Because this cancer — this lymphoma — was choking my spinal cord."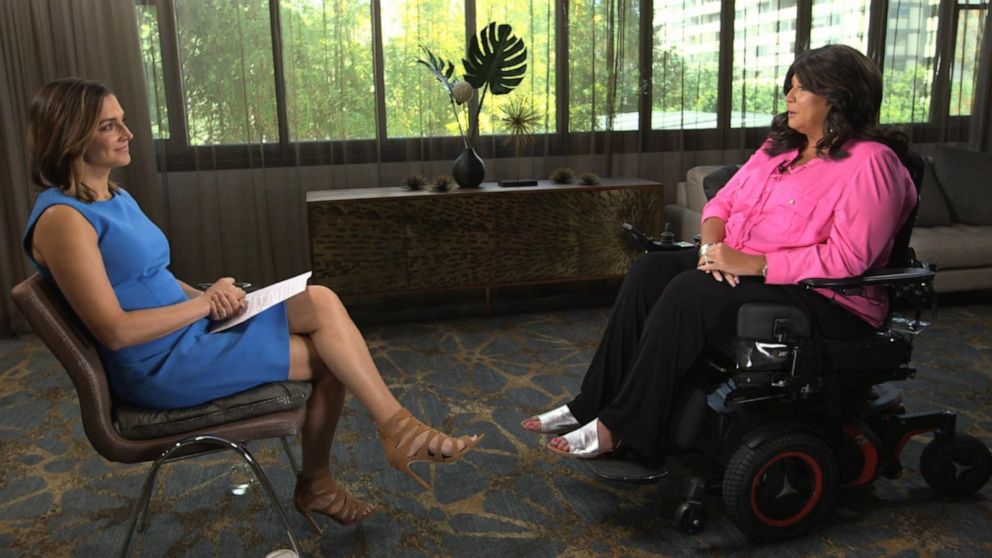 Abby, now 52, discovered her cancer and had emergency spinal surgery shortly after her release from prison for fraud. She'd been incarcerated after being charged with creating a secret bank account to illegally shield her income from taxes, with falsely declaring bankruptcy, and with customs fraud for hiding the proceeds of a dance class she taught in Australia. She eventually pled guilty to reduced charges and was sentenced to just over a year in prison.
Because her cancer struggles started shortly after her release, Abby managed to avoid some time she would otherwise have spent in a halfway house because she was hospitalized.
But it was no picnic. Abby bravely underwent 10 rounds of chemo and two surgeries. She still can't walk and uses a motorized wheel chair, in which she sat during her "Good Morning America" appearance. Abby says her doctors are optimistic that she will be able to walk again soon.
"Right now the biggest issue is my right knee … I have needed a knee replacement for about seven years now," she said.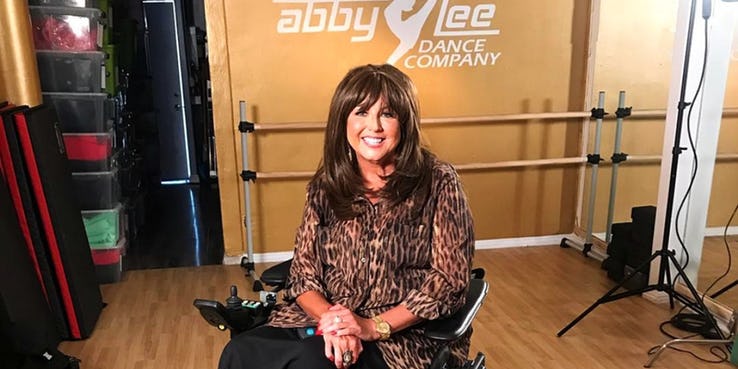 Like many cancer patients, Abby wrestled with her emotions during the many ports of call of her challenging cancer journey. In April, she posted a gruesome photo of her exposed back to social media, revealing a long scar. In the posting, Abby denounced her medical team.
"One year ago today — I underwent emergency surgery for an infection in my spine. This mass/tumor choking my spinal cord turned out to be Burkitt Lymphoma," Miller wrote in the caption that accompanied the photo of her bare back covered in stitches (the reality TV star looks almost unrecognizable). "I endured ten rounds of chemo therapy (each lasting 6 days with 4/ 24hr bags pumping poison into my body ending with a spinal tap in 3 spots," she lamented.
Miller went on to detail more grueling aspects of her treatment in the caption — only to conclude that she was ignored many times by doctors who she claims made the wrong decisions regarding her diagnosis. She also stated that she wouldn't be alive if she hadn't been able to find the "right team" to tackle her diagnosis.
But year after she began cancer treatment, after chemotherapy and six spinal taps, Miller told Us magazine that, "the cancer's gone."
Speaking to ABC star Paula Faris for her "Good Morning America" interview Wednesday morning, Abby also had uncomplimentary things to say about her incarceration, during which, she alleged, prison guards bullied her by taunting her about her fame and dousing her with red carbonated beverages.
"They come into your room they, they take your locker … they dump everything out of it," she said. "They take red soda pop and shake it up and spray it all over your clothes."
She also alleged that a female prison guard tried to pull out her eyelash extensions.
But it was her cancer battle, not her prison stay, that Abby views as her greatest ordeal. And now that she's looking back? "It was hard, hard, hard work. And I've worked hard all my life, I don't need to keep working."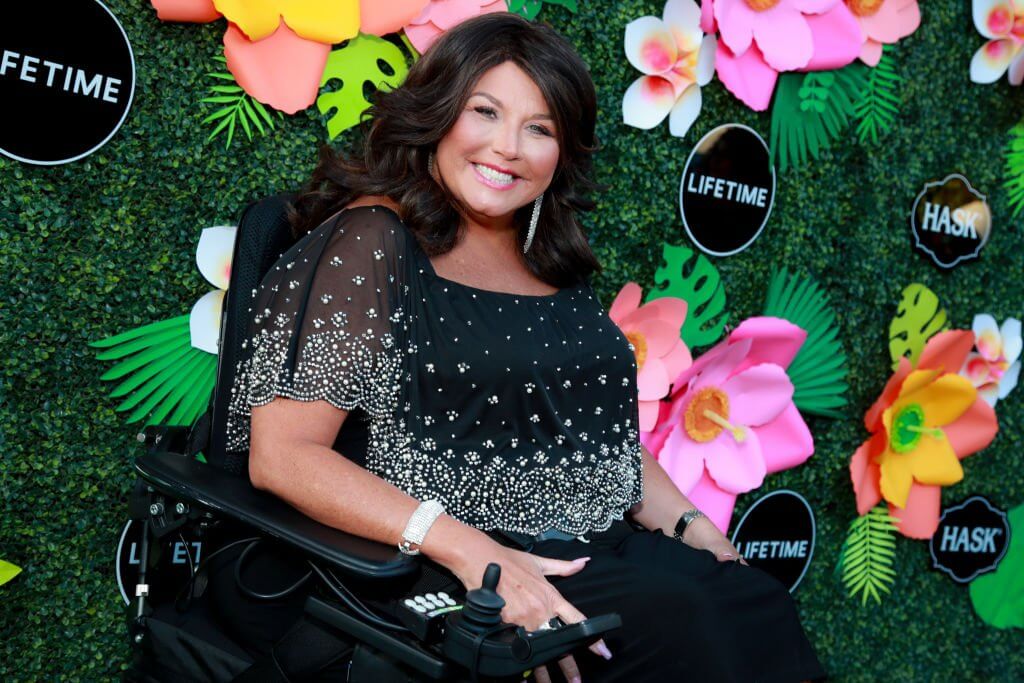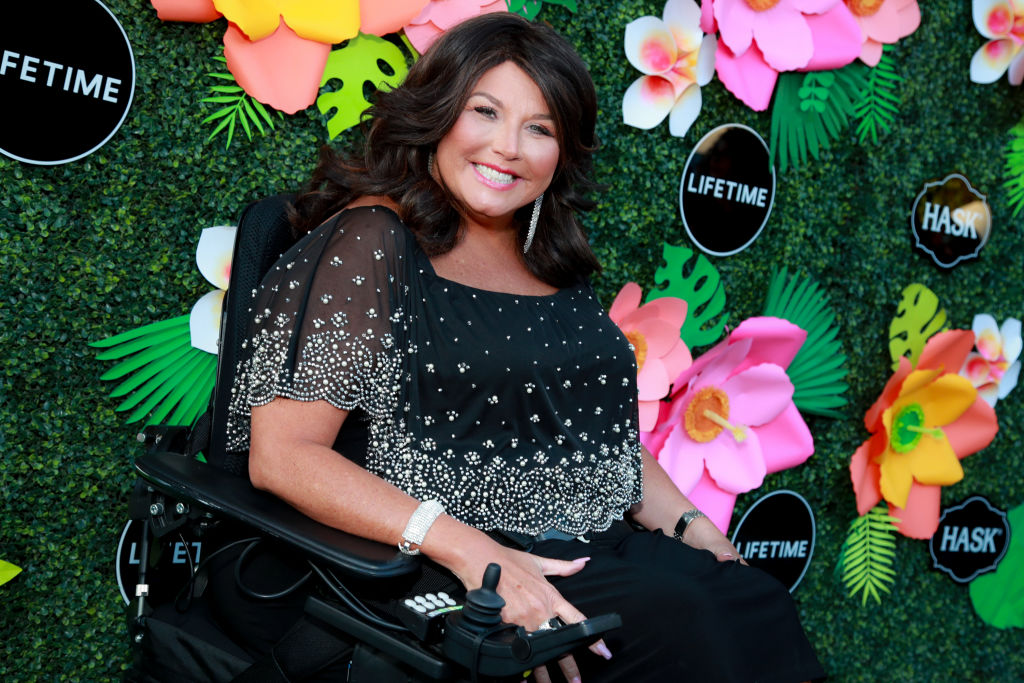 A trained choreographer, Abby ran a successful dance studio in the Pittsburgh area before being cast on Lifetime's "Dance Moms", which is controversial for its portrayals of aggressive coaches and scheming mothers. In 2012, Abby was expelled from the Dance Masters of Pennsylvania Chapter #10, of which she'd been a member since 1986. The group said "Dance Moms" was "a total misrepresentation of our dance educators and their students and is detrimental to the dance profession."
Abby's grueling training schedule for Season 8 of "Dance Moms" prompted her many fans to fear she's pushing herself too hard, considering her recent health challenges. A source close to Abby told RadarOnline that the dance coach was working 12 hour days. "She's stretching herself too thin," the source said. "Her doctors are telling her to stop, but she needs the show and the money for a comeback."
Learn more about SurvivorNet's rigorous medical review process.