Resilience and Determination to Amid Health Challenges
"Basic Instinct" actress Sharon Stone, 65, suffered a life-threatening stroke in 2001, and with the support of her dad, she was able to recover in the years since and thrive after her health crisis.
Psychiatrist Dr. Lori Plutchik recommends people faced with a significant health crisis, including a cancer diagnosis, lean into their support system, which can be comprised of loved ones.
While coping with a health challenge, your emotions may be fluid. Experts say you may need to seek a mental health professional for additional help in such cases.
Genetic testing can help determine the best course of mental health treatment for people struggling with anxiety and depression. The test can give doctors a profile of how a person will likely respond to different psychiatric medications.
"Basic Instinct" actress Sharon Stone, 65, says her cerebral hemorrhage stroke nearly cost her her life two decades ago, noting doctors only gave her a "one percent chance of survival." Amid her health crisis, she credits her dad for standing by her side when no one else would. Her strength and resilience stood firm as the health crisis served as a bedrock for a series of challenges she had to overcome which made her mentally stronger.
"My father was there for me, but I would say that was about it," Stone told People.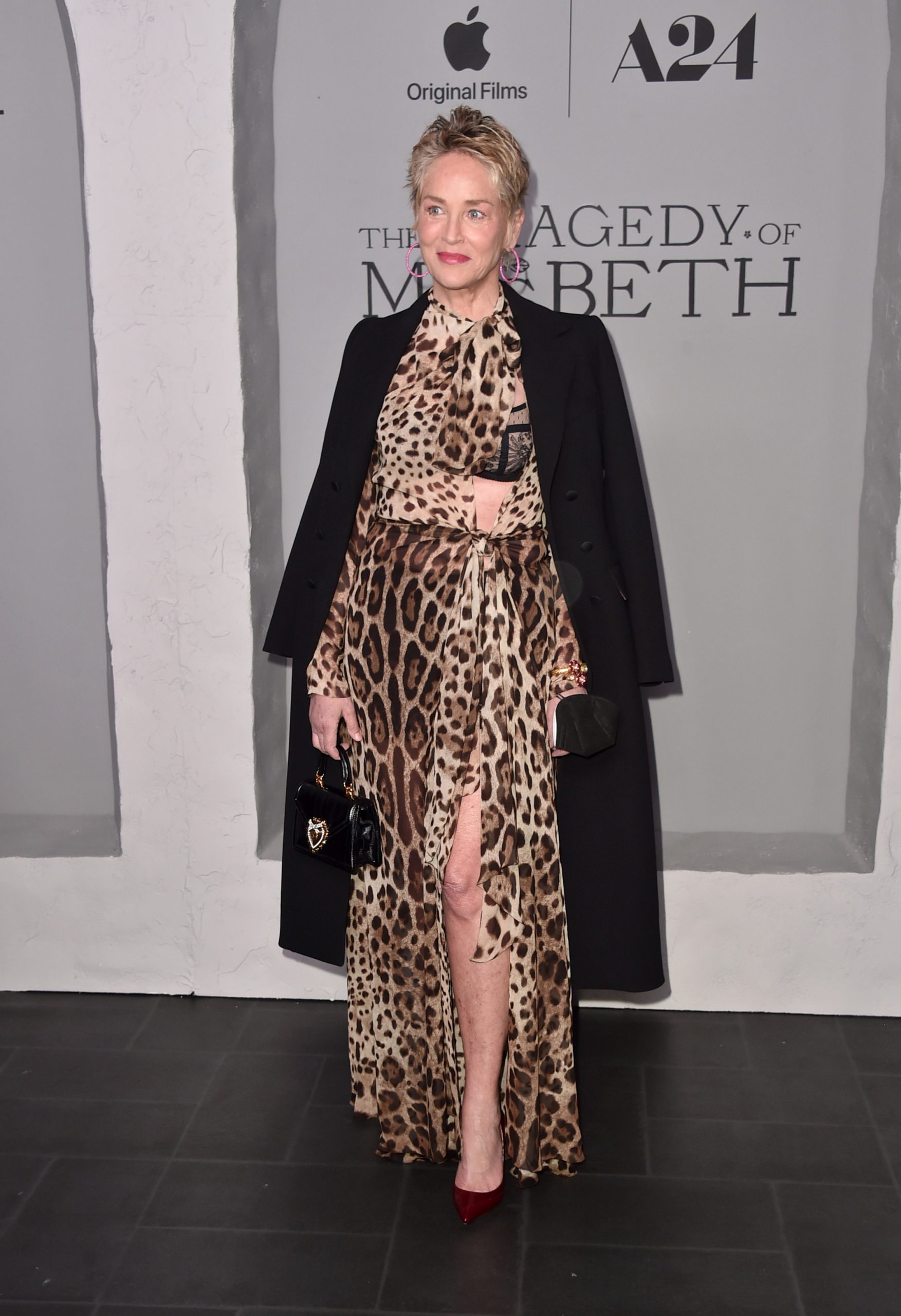 Read More
In an interview with "Today", Stone
says
of being in the hospital and feeling close to death after her stroke, "The room was so silent," she says. "When the room is so silent, and no one's running around trying to fix you, that's when you realize how near death is and how serious everything is." When faced with a major health crisis or diagnosis, having support to help you through such an emotional time is unmeasurable. Stone suffered a ruptured vertebral artery caused by internal bleeding in her brain.
According
to the National Institutes of Health (NIH), this type of injury is likely from "blunt injury to the head and neck." This type of injury is an "important cause of stroke or transient ischemic attack," NIH adds, meaning blood flow is restricted. This life-threatening situation prompted her doctors to give her a slim chance of survival, but fortunately, she pulled through the trying experience.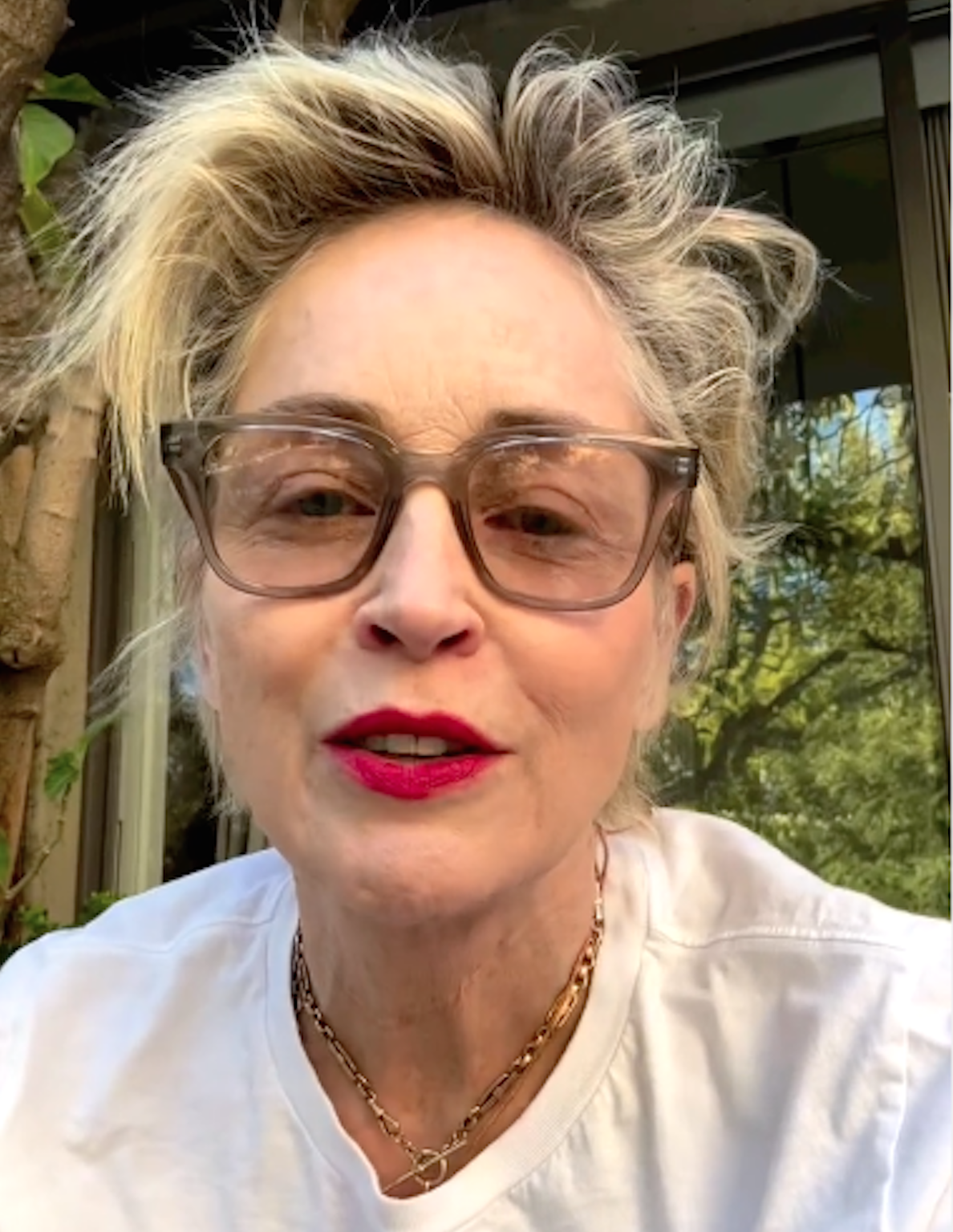 Stone faced other setbacks following the stroke, including splitting from her husband and receiving fewer opportunities in Hollywood, losing custody of her child, and dwindling finances.
"I lost everything…I lost all those things that you feel are your real identity and your life," Stone said.
It took her nearly seven years to recover, and she lost years of work and income due to her health battle. "I had to remortgage my house. I lost everything I had. I lost my place in the business. I was like the hottest movie star, you know?" she told Variety. "It was like Miss Princess Diana and I were so famous, and she died, and I had a stroke. And we were forgotten."
Over the years, her efforts to bounce back paid dividends. She's now mentally and physically stronger after the adversity she faced several years ago. She currently sits on the board of the Barrow Neurological Foundation, which focuses on neurological research.
"There's nothing more free than standing centered in yourself," she tells TODAY. "I tell my friends that my new mantra is, 'It's never too late to become yourself.'"
Building Support, Staying Connected
If you are faced with a severe health challenge like Sharon Stone's, you likely know about the wide range of emotions that experience can bring. For cancer patients, a diagnosis can spawn similar feelings and emotions. Luckily for Stone, her dad supported her as she navigated the difficult time.
However, during these early stages, a team of supporters can be most helpful. Your supporters can be made up of close family members and friends. Your support group can also be filled with people outside your inner circle.
"Some people don't need to go outside of their family and friends circle. " New York-based psychiatrist Dr. Lori Plutchik tells SurvivorNet they feel they have enough support there.
"But for people who feel like they need a little bit more, it is important to reach out to a mental health professional," she added.
One benefit of having supporters is helping alleviate stress and anxiety following your diagnosis. Supporters can also help advocate for you during treatment.
Sometimes, sharing the news you have cancer, even among loved ones, is not always easy. You can seek a trained professional to center your support group around such instances. Mental health professionals can help fill this space because many are trained to help you navigate your cancer treatment.
"Make sure that the mental health professional that you work with is reaching out with your consent to the rest of your team, to the oncologist, to the surgeon. It can also be helpful to reach out to family, friends, and any other caretakers that may be involved in the person's treatment," Dr. Plutchik said.
Dr. Plutchki recommends cancer patients consider the following three steps to get the help they need after a diagnosis:
Step #1: Seek additional support if you need it (this could mean speaking to a mental health professional or seeking out a support group)
Step #2: Look for a mental health professional with experience helping people in your situation.
Step #3: Keep your care team connected. This may include your friends and loved ones, your therapist, and the doctors treating your cancer.
Genetic testing successfully matches patients with the right medication to offset bouts of anxiety or depression.
"This test covers all of the psych medications, essentially, and it also covers pain medications. It's such a great test," Dr. Lori Plutchik, licensed psychiatrist, previously told SurvivorNet.
"Depression affects about 20% of women at some point in their life and about 10% of men at some point in their life. That's a very prevalent illness, and then when you're working in the cancer population, which I've worked in extensively over the years, depression can be up to 50% in patients who are having impairments in their life due to their illness," Dr. Plutchik continued.
Sharon's Breast Cancer Scare
Sharon Stone had a breast cancer scare after a routine mammogram found something concerning.
"[I] was told that I had breast cancer because I had a tumor that was larger than my breast – and they were sure that I couldn't possibly have that tumor without it being cancer," she told People.
Stone said after consulting with her care team, she was prepared to undergo a mastectomy, which removes the breasts to help rid herself of any potential cancer.
There are several factors to weigh when considering a mastectomy; chief among them is whether breast-conserving surgery (or lumpectomy) is possible. Your doctor will look at the size and features of your tumor and your family history to make a recommendation.
WATCH: Considering a mastectomy, here are things to consider.
"I went into the hospital saying, 'If you open me up and it's cancer, please take my breasts because I am not a person defined by my breasts," she said.
She noted how she had friends and family impacted by breast cancer and understands its toll on the body and family.
While doctors were doing the procedure, the tumors ended up benign.
However, as Stone underwent reconstructive surgery, her doctors inserted implants larger than she anticipated.
"When I was unbandaged, I discovered that I had a full cup-size bigger breasts, ones that he said, 'go better with your hip size," Stone said.
The actress was not pleased with the doctor changing her body "without" her consent.
Questions to Ask Your Doctor
If you find yourself struggling with a diagnosis or helping a loved one cope with their emotions, consider asking your doctor the following questions:
How can I go about improving my outlook/mental health?
Are there any activities I can do to encourage positive feelings?
When should I seek other interventions if I'm still struggling?
What are the steps to finding a different therapist if the one I'm using is not working out?
Learn more about SurvivorNet's rigorous medical review process.
---