Advocating for Yourself With Multiple Myeloma
Ann Bogle was in her mid-fifties when she began to notice her multiple myeloma symptoms.
In 1999, Bogle began to notice some of her first multiple myeloma symptoms: numbness and tingling in her extremities. She found out she had MGUS, which can develop into multiple myeloma. She responded well to her drug regimen and underwent a stem cell transplant. Now, she shows no evidence of disease.
She says advocating for yourself — just like she did — is the most important thing when it comes to cancer care.
Ann Bogle was in her mid-fifties when she began to notice her
multiple myeloma
symptoms. She went through round after round of tests before receiving the news that she had this incurable cancer of the plasma cells. But today, she shows no evidence of disease.
She has not let cancer take over her life. Bogle lives in Chandler, Arizona, which is about 30 minutes southeast of Phoenix. She has lived in Arizona all her life, except for the 10 years she spent in Indiana getting both bachelor's and master's degrees. Thanks to her treatment and her dedication to advocating for herself and her health, she's able to continue doing the things she loves, like baking and spending time with her grandchildren.
Read More
RELATED: Diagnosing Multiple Myeloma & Developing a Treatment Plan
Bogle, 68, is currently living her life to the fullest, with no myeloma cells detected in her blood; this is called MRD negative, short for minimal residual disease, meaning no disease was detected after treatment.
She was taken off her maintenance therapy drug in 2012; while this was a decision Bogle was skeptical about at the time, she has had no problems with her myeloma since. But there is a lot more to the story before reaching this happy conclusion.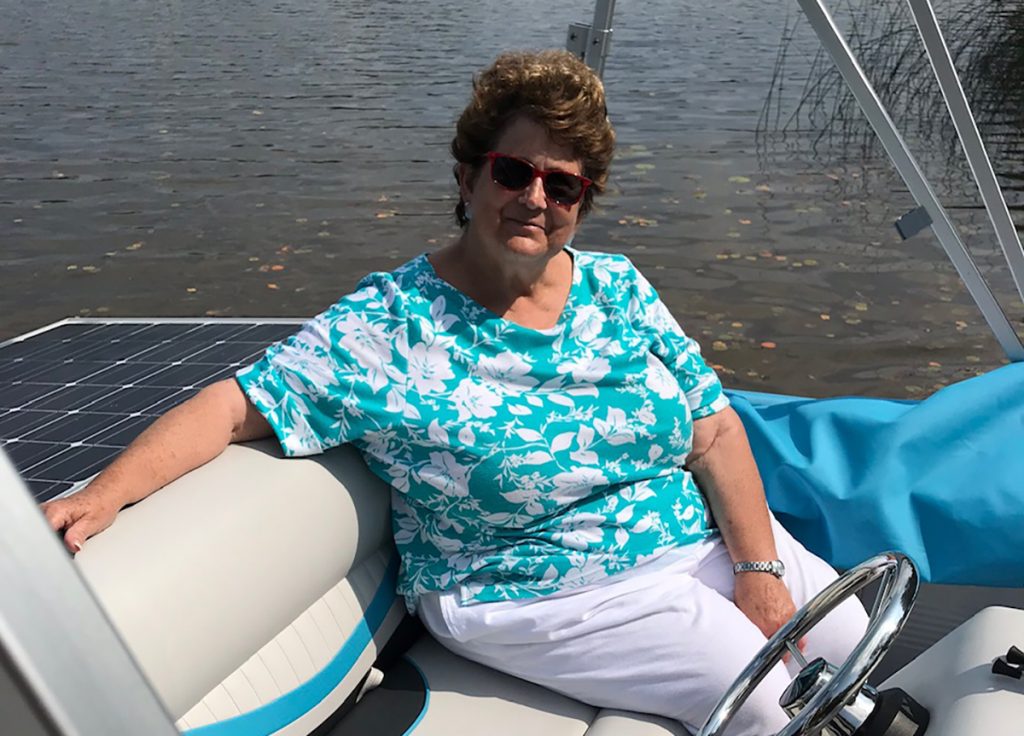 Bogle's Multiple Myeloma Diagnosis
In 1999, Bogle began to notice some of her first multiple myeloma symptoms: numbness and tingling in her extremities.
"My doctor sent me for every possible text imaginable," she tells SurvivorNet. "We finally got a positive elevated IgM level, so (my doctor) sent me to a hematologist."
There are several different types of antibodies in the blood; these antibodies include: IgA, IgD, IgE, IgG and IgM. The levels of these immunoglobulins — also known as antibodies — are measured to see if any are either abnormally high or low. In multiple myeloma patients, the level of one type may be high while the others are low. In Bogle's case, her IgM was high.
Once she visited the hematologist, more testing was done and "it was decided we would just keep an eye on the level of the IgM," Bogle says. Every three months, she had her blood drawn to make sure that her IgM level did not increase.
RELATED: Understanding the Phases of Multiple Myeloma
It was at this point when Bogle's doctor indicated that she had what is called Waldenström macroglobulinemia, a type of non-Hodgkin lymphoma. But then, as she continued to have a high IgM level, her doctor said it was actually something called MGUS, or monoclonal gammopathy of undetermined significance.
Dr. Irene Ghobrial explains what the pre-cancerous conditions MGUS is.
MGUS is a pre-cancerous condition in which an abnormal protein turns up in the blood. The protein, produced by a type of white blood cell in the bone marrow called plasma cells, usually causes no health problems.
People are typically unaware that they have MGUS until it is diagnosed in a routine blood test, and only about 1% of people with MGUS go on to develop multiple myeloma each year. Bogle would end up being part of that 1 percent.
She continued having her blood drawn every three months, and in the summer of 2008, while her IgM levels were decreasing, Bogle was told that she was anemic. This multiple myeloma symptom occurs when you lack enough healthy red blood cells to carry adequate oxygen to your body's tissues.
"Unfortunately, I found out about all of this while I was on vacation," Bogle says. "So, as soon as I got home from vacation, they did an overall body scan. And then I went in for a bone marrow (biopsy) … and that came back showing that indeed the MGUS had become multiple myeloma."
RELATED: What Does Phase 1 of Multiple Myeloma Treatment Look Like?
Her hematologist acknowledged that he was not an expert in multiple myeloma, so he referred Bogle to the Mayo Clinic Arizona, where her myeloma diagnosis was confirmed.
Treatment Regimen
Once her multiple myeloma diagnosis was confirmed, Bogle says she began treatment regimen referred to as CyBorD, which is a drug combination of cyclophosphamide (brand name: Cytoxan), bortezomib (brand name: Velcade) and dexamethasone.
She began to visit the Mayo Clinic on a weekly basis at this point so doctors there could measure her Ig levels, which all remained low. However, one of her light chains was high; something called the lambda light chain.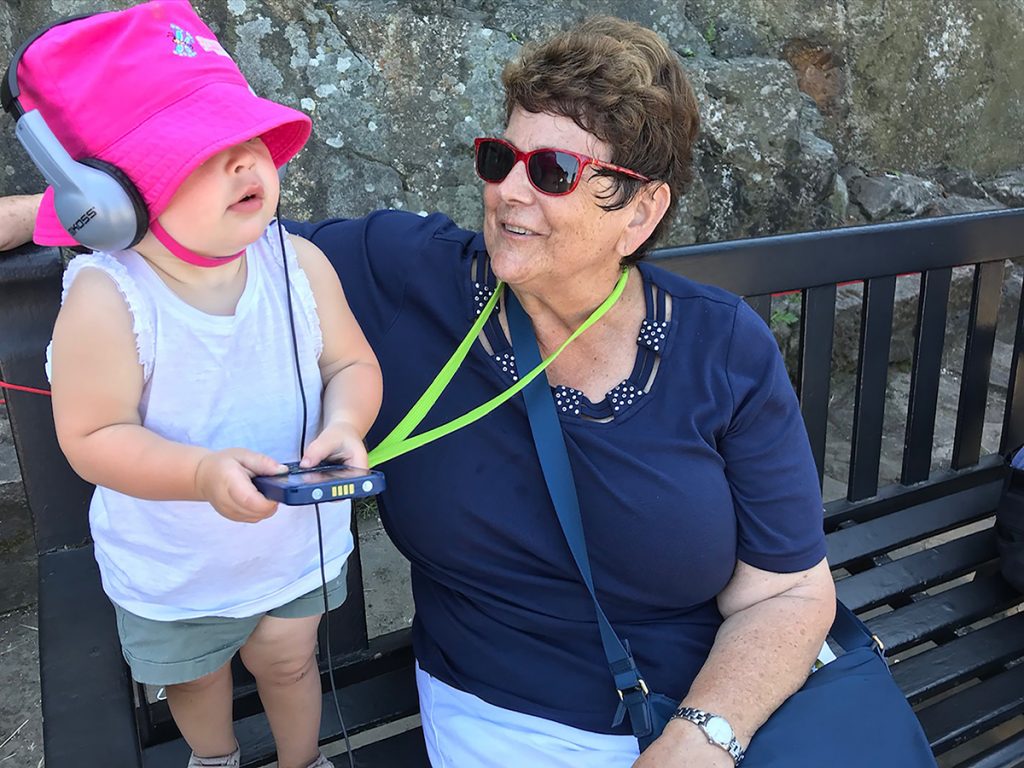 As previously mentioned, there are several different types of myeloma, and these types are based on the immunoglobulin (protein) produced by the myeloma cell. Each immunoglobulin is made up of two heavy protein chains (the five Ig proteins) and two light chains, known as kappa (κ) and lambda (λ). This is where Bogle's lambda light chain diagnosis comes from.
But, shortly after she began treatment, her blood tests were returning results within the range of "normal." That is when her doctor at the Mayo Clinic told Bogle that she was in what is called biochemical remission, meaning she had no symptoms.
High-Risk Myeloma
While she has no history of multiple myeloma in her family, it turns out that she had a high-risk type of myeloma.
"When they took my bone marrow biopsy, they sent the sample to be tested for the cytogenetics, because there are some cytogenetic findings that can indicate a myeloma that is a high-risk type, a low-risk type or (it) doesn't mean anything different," Bogle says. "Well, it turned out that my cytogenetics indicated I had a high-risk type myeloma. I had a translocation of the 14/16 chromosomes."
"Since in another life I've been a genetic counselor, I knew what that meant," she adds, speaking about the job as a genetic counselor she nearly took before her myeloma diagnosis.
Stem Cell Transplant
Bogle says that she was the one who actually pushed for her bone marrow to be tested for cytogenetics, and because of the findings, she says her hematologist tried to dissuade her from having a stem cell transplant because he felt "it wouldn't last very long."
Dr. Dickran Kazandjian explains when a stem cell transplant is the best option for a multiple myeloma patient.
She visited another hospital for the transplant, and while going through testing, they found that her heart was "not working very well." One of the drugs Bogle was taking during her induction therapy was Velcade; she says one of the complications of this drug is a specific heart issue. It only occurs in about 1% of patients.
"Well, I was that 1 percent," she says. "And so my heart was not functioning properly and they didn't feel like I would be a good candidate for the stem cell transplant, but they did refer me to a cardiac group."
The cardio group placed a stent in her heart in December 2008, two days before Christmas. She was then put on blood thinners until the end of January 2009. "Then they had to do, of course, another bone marrow biopsy to make sure I was still a good candidate for the stem cell transplant," she says. "I passed those tests then, so about mid-February of 2009, I went to have cells collected for the stem cell transplant."
It was on Feb. 25, 2009, that her self-advocacy paid off, as she successfully underwent a stem cell transplant for her multiple myeloma.
Losing Milo
Bogle says that one of the hardest parts of her stem cell transplant recovery was that she was not supposed to have a pet at home. She loved her dog, Milo, and was heartbroken when he had to leave the house due to her being immunocompromised.
"He went to stay with his trainer for about three weeks; you also couldn't have anything living, like living plants, in your house," Bogle says.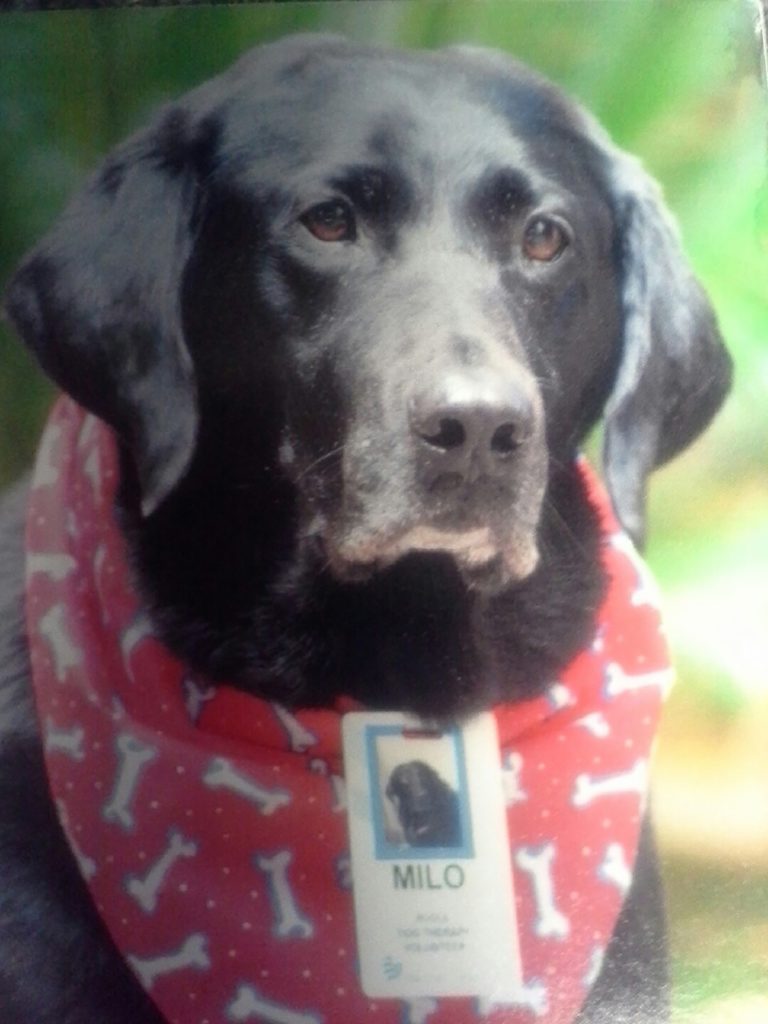 Bogle says it was hard not having Milo around. Before her multiple myeloma diagnosis, Bogle and Milo would visit hospitals together and surprise cancer patients. But because she was immunocompromised, they couldn't do it for a time.
Bogle says she always made it a point to visit the adult patients "more than children patients because the children got lots of visits from the therapy dogs, and I figured, you know, the adults needed some attention, too."
Once Bogle was in remission, she got the all clear from her doctor to start the visits again; this time, the pair visited hospice centers due to Bogle's compromised immune system. However, the pair only continued their visits until Milo passed away in 2017. She now has a new dog, Trey, who will be turning 7 this year.
MRD Negative
Before losing Milo, Bogle was able to enjoy a few more disease-free years with her pup.
Once Bogle's doctor told her in 2008 that she had entered chemical remission, she was put on lenalidomide (brand name: Revlimid) as a maintenance drug. The maintenance therapy phase is an attempt to keep patients in remission as long as possible, and lenalidomide has proven effective in keeping multiple myeloma at bay for long stretches of time.
But in 2012, "we relooked at that," Bogle says. "It was about the time that Revlimid was perhaps being associated with causing a secondary cancer."
In talking with her doctor at the Mayo Clinic, they decided she would go off the lenalidomide, "which I was a little concerned about doing, because I'd stayed in remission being on Revlimid."
Dr. Matthew Pianko explains how patients are monitored for minimal residual disease relapse.
"Then in October of 2012, I had another bone marrow biopsy," she continues, "and that came back looking really well. In fact, they sent it for a minimal residual disease test, and at that point in time, the minimal residual disease was one hundred thousand cells, and in those one hundred thousand cells, they didn't see anything that looked concerning."
This is called MRD negative, and Bogle has not shown evidence of cancer since. Because of this, she was able to see the birth of her first grandchild, a girl named Greer, in 2017. Then in 2019, another granddaughter, Willow, came along.
"I love being a grandmother," she tells SurvivorNet.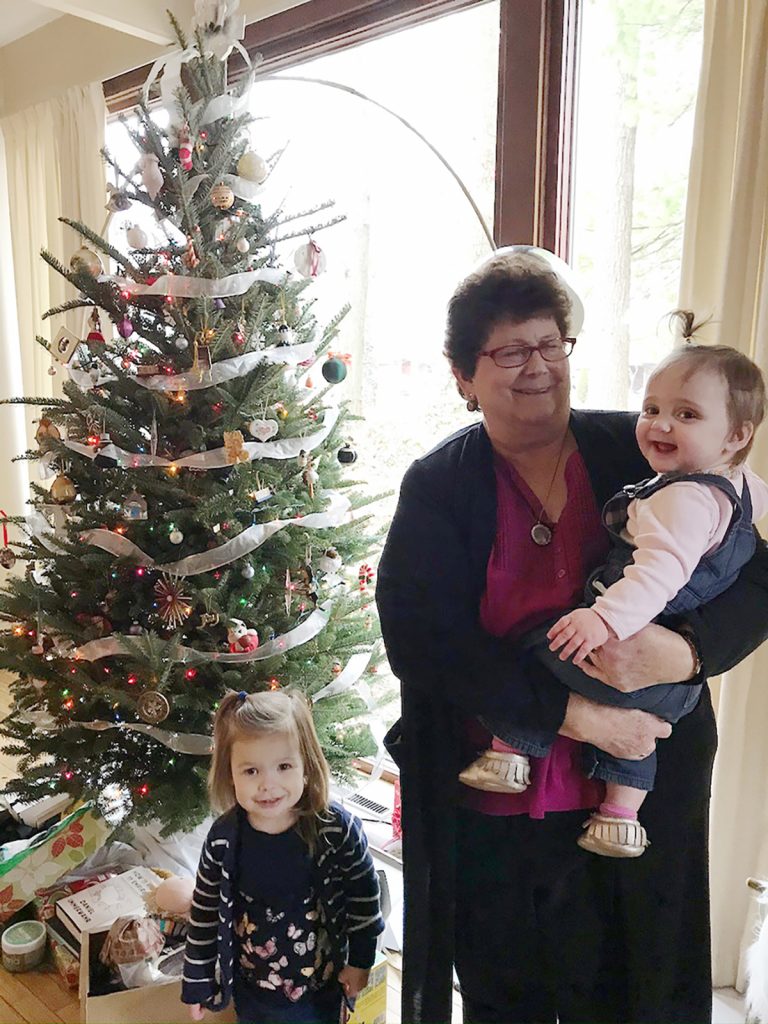 Advice to Other Multiple Myeloma Patients
Bogle has some words of advice to other multiple myeloma patients:
"My first (piece of) advice would be your own advocate, ask for your copies of your medical records because they belong to you."
"Second would be to find a myeloma specialist because … not everybody is a myeloma specialist." Bogle says she is part of a multiple myeloma support group; the members try to help new members find myeloma specialists.
How to advocate for yourself while navigating the medical world.
"Please search one out and, you know, some doctors are more willing to accept that than others," she adds. "For instance, I know at least the myeloma doctors at Mayo really bend over backwards to work with community hematologists."
Her third and final piece of advice is to find a support group, whether it be her myeloma support group, one like it, or even a family member or a friend, because a support system is so important when going through a cancer battle.
Learn more about SurvivorNet's rigorous medical review process.