Finding Hope In Newer Treatments
Actress Selma Blair, 51, best known for her roles in "Cruel Intentions" and "Legally Blonde," revealed she's in remission after a long, tough battle with multiple sclerosis. She was diagnosed with MS in 2018.
Multiple sclerosis is a disease of the brain and central nervous system that causes numbness or weakness in the limbs, fatigue, lack of coordination, blurry vision, and unsteady gait.
Blair turned to autologous hematopoietic stem cell transplantation (AHSCT) (also called bone marrow transplantation) to help treat her MS. This form of therapy helps "reset the immune system."
Research published in Frontiers in Neurology in 2022 cited several studies and clinical trials showing promise in helping MS patients manage their condition. One study found that "83% of patients" who underwent a bone marrow transplant were left with "no evidence of disease" within just two years.
Actress Selma Blair, 51, has made remarkable progress in her multiple sclerosis journey since her diagnosis five years ago. Despite the challenges the condition brings, including numbness and weakness in the limbs, the "Cruel Intentions" star says she is in remission after undergoing a bone marrow transplant that helped her manage her symptoms.
"My health is good. I've been in remission since I had a bone marrow transplant to stop the progression of the MS that had been, for really many, many years, burning," Blair told Entertainment Tonight in a recent interview.
Read More
Blair's treatment included HSCT (hematopoietic stem cell transplantation), which is a form of chemotherapy for multiple sclerosis. It involves taking stem cells from the bone marrow or blood, wiping the immune system clean with chemotherapy, and reintroducing the cells to grow a new immune system.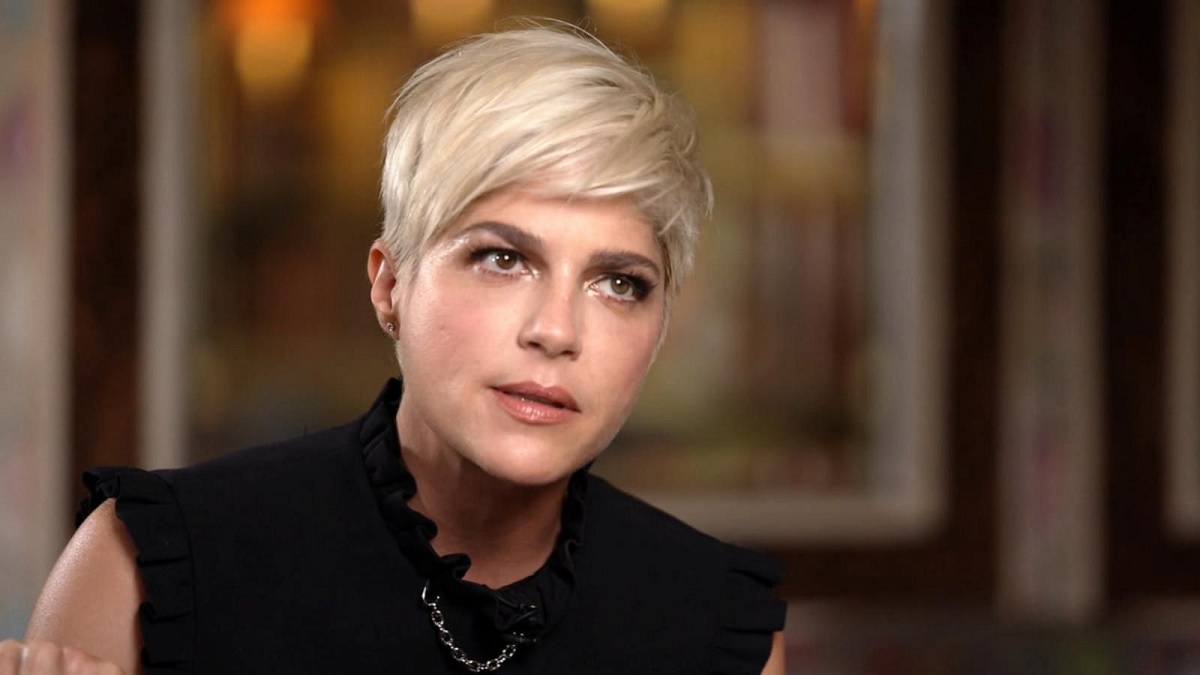 Research
published
in Frontiers in Neurology last year says autologous hematopoietic stem cell transplantation (AHSCT) (also called bone marrow transplantation, with autologous meaning a patient's own cells) used for multiple sclerosis therapy helps "reset the immune system." Several studies and clinical trials using AHSCT have shown promise.
"In a meta-analysis of published studies using AHSCT for MS treatment, the pooled estimated transplant-related mortality was 2.1%, two-year disease progression rate was 17.1%, five-year progression rate of 23.3%, and a pooled 83% of patients with no evidence of disease activity at two years. Patients who had the most benefit and least mortality rate were patients with relapsing-remitting MS (RRMS)."
Additional research published by NEJM Journal Watch says that AHSCT helps MS patients with relapse reduction better than some other forms of MS treatment.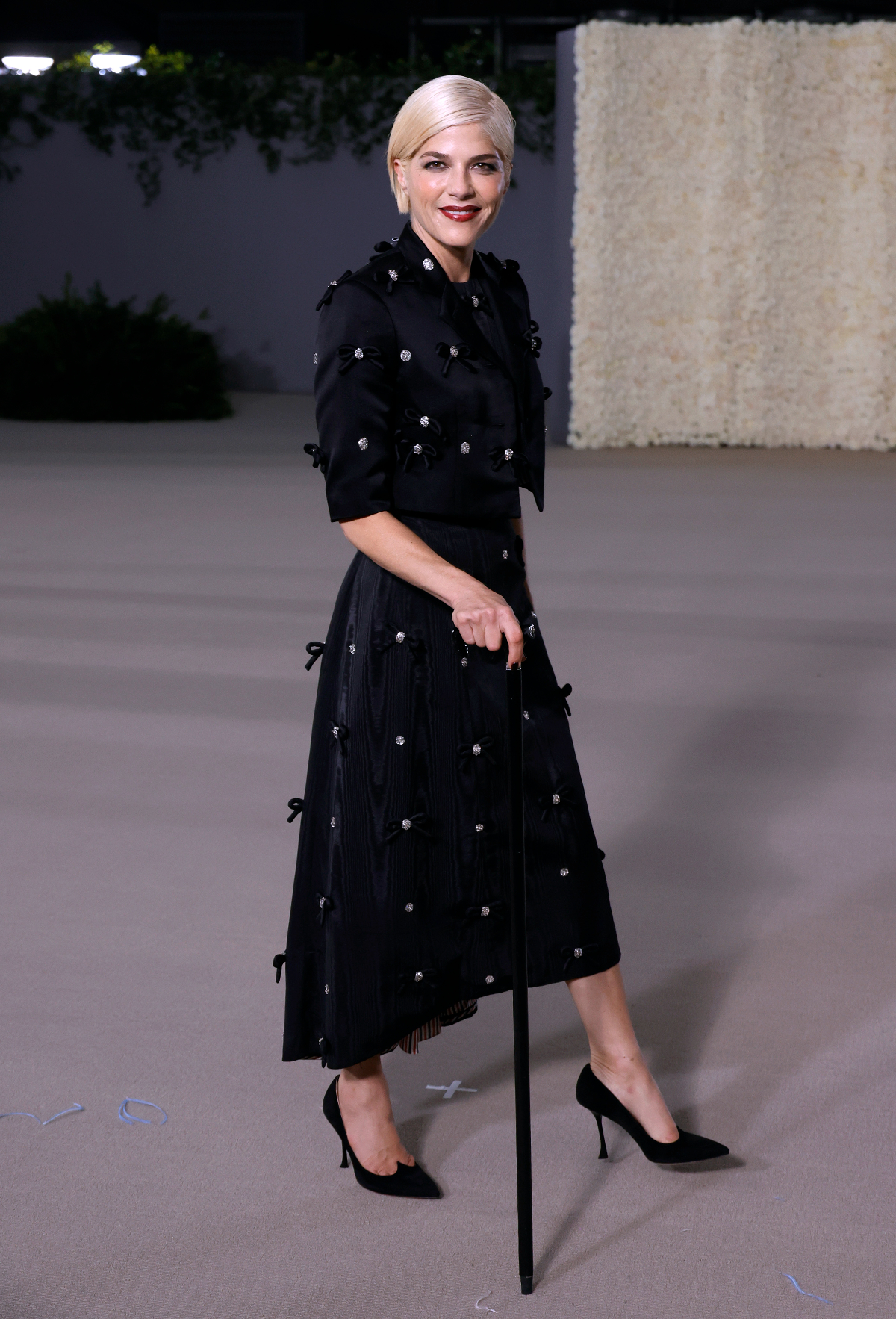 Blair said it took her a while to recover from the bone marrow transplant in 2021, but she now feels "stronger" and continues working on her stamina.
Since her MS diagnosis, she's become a visible advocate for other people living with MS.
"It's been a really lovely journey in this second part of my life of finding [my] community and realizing that nothing feels as good as helping to be a megaphone for other people," Blair said.
Understanding Blair's Disease
Multiple sclerosis causes the immune system to attack cells that form the protective sheath that covers nerve fibers in the spinal cord. The disruption leads to communication problems between the brain and the rest of the body. Once the protective barrier is damaged, the spinal cord struggles to send messages to the body's arms, legs, and other parts to function normally.
Symptoms often associated with multiple sclerosis may include numbness, tingling, or sudden limb weakness that affects just one side of the body. Vision problems, lack of coordination, unsteady gait, and fatigue are common symptoms.
There is no cure for MS, but MS warriors battling the disease do have methods to manage their symptoms.
WATCH: 'Don't Stop Me Now' Is Inspiration for Anybody With Multiple Sclerosis
Common tools MS patients use to improve their quality of life include wheelchairs, canes, leg braces, and some medical treatments called disease-modifying therapies (DMTs).
A study in American Family Physician found that DMTs "has been shown to slow disease progression and disability; options include injectable agents, infusions, and oral medications targeting different sites in the inflammatory pathway."
DMTs help stave off attacks of the disease and prevent relapses, which are triggered when the central nervous system becomes inflamed.
The drug mitoxantrone, which has been used as a DMT, is currently the only chemotherapeutic agent approved for the treatment of MS in the United States. An injection is usually given once every three months for about two to three years. The drug only helps control the disease and does not cure it.
While chemotherapy is widely known as a cancer treatment, it is also effective at slowing down or stopping disease activity in MS.
Blair underwent chemotherapy as part of her treatment for MS. She shared a photo on her Instagram post-chemotherapy of her hair regrowth after losing it during treatment, a common side effect of chemotherapy.
"A large amount of our chemotherapies do cause hair loss, not all of them," Vivian Rusziewicz, a Nurse Practitioner for Ohio Health, told SurvivorNet.
"Generally, in terms of hair loss, it would begin about three weeks, three to four weeks, after your first chemotherapy treatment. Generally, people will start to see some regrowth about four to six weeks after their last treatment. As long as you aren't being treated with another medication that might cause hair loss," Rusziewicz added.
Questions for Your Doctor
If you are facing a multiple sclerosis diagnosis, you may be interested in learning more about treatment options to help you best manage your symptoms. Below are some questions to help kickstart a conversation with your doctor for solutions.
What forms of treatment do you believe would be most effective based on my MS symptoms?
Are there any side effects I should expect if I started the recommended treatment?
How likely am I to be eligible for HSCT chemotherapy to help treat my MS?
Learn more about SurvivorNet's rigorous medical review process.
---