Learning About Glioblastoma
"Antiques Roadshow" star Theo Burrell is back working as a senior antiques specialist at Lyon and Turnbull after being out of work since April 2022.
The 36-year-old mom of one, best known as an expert on BBC's Antique's Road Show, revealed just last year she was diagnosed with grade 4 glioblastoma, an aggressive form of brain cancer.
Glioblastoma is the most common form of brain cancer, and it is the most aggressive. It grows rapidly in the brain, the most protected part of the body. This means that surgery should be performed swiftly and there are few drugs that can even reach the tumor, given the impenetrable blood/brain barrier.
While glioblastoma is currently an incurable disease, new brain cancer treatment are providing hope.
Clinical trials are also a potential option for extending life through experimental treatments. You search for trials using SurvivorNet's patient pathfinder.
"Antiques Roadshow" star Theo Burrell, 36, has returned to work as a senior antiques specialist at an international auction house based in Scotland, after a months-long hiatus to treat brain cancer.
Burrell, best known as an expert on BBC's Antique's Road Show, revealed just last year she was diagnosed with grade 4 glioblastoma, an aggressive form of brain cancer.
Read More
Now, after being out of work since April 2022 and undergoing treatment of the invasive tumor on her brain with chemotherapy, radiotherapy and brain surgery, she's back at work. She's even taken to social media to update her fans on the milestone.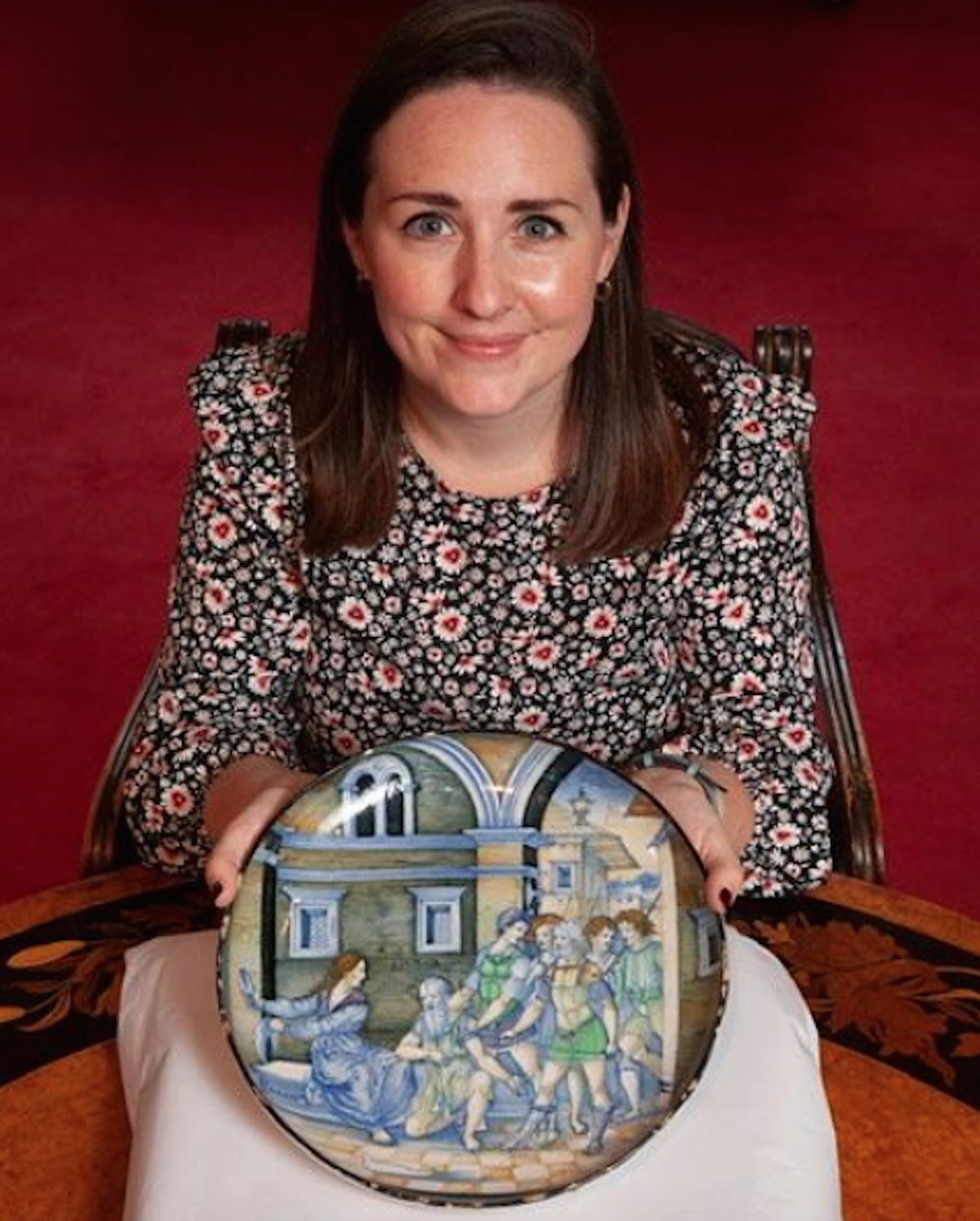 The mom of one
captioned a recent Instagram post
, "Today was my first day back at work since April 2022, a bit of a milestone! "Taking it easy with a few mornings a week so I can manage the long term fatigue which comes with my prognosis, but it was great to be back. NB. yes this an old photo, the weather is nothing like this today."
According to Burrell's biography on Lyon and Turnbull's website, she is "a specialist in Fine Furniture & Works of Art and Decorative Arts: Design from 1860. She also specializes in European ceramics and glass, taxidermy and tribal art."
"Theo joined Lyon & Turnbull as a specialist in the Antiques department in July 2011, where she ran the seasonal antiques auctions for over a year before introducing the Interiors sale format. She now works primarily on the Fine Furniture and Decorative Arts auctions," her bio reads.
"In October 2012 Theo took to the rostrum as an auctioneer, a skill which she continues to exercise across various auctions during the year. The rest of her time is spent researching, cataloguing and appraising antiques for auction, both in our Edinburgh office and at house visits throughout the UK," it adds.
RELATED: The Reality About Going Back To Work After Cancer
Not long after that post, Burrell shared a remarkable photo of a double rainbow, admitting the past few weeks haven't been so easy.
"So the last couple of weeks have been a bit tough, mentally," Burrell wrote. "Sometimes the enormity of a GBM is enough to scramble what's left of my healthy brain."
She added, "Time to try and get back to day-to-day living. In other news, quite a decent rainbow over the fields in East Lothian!"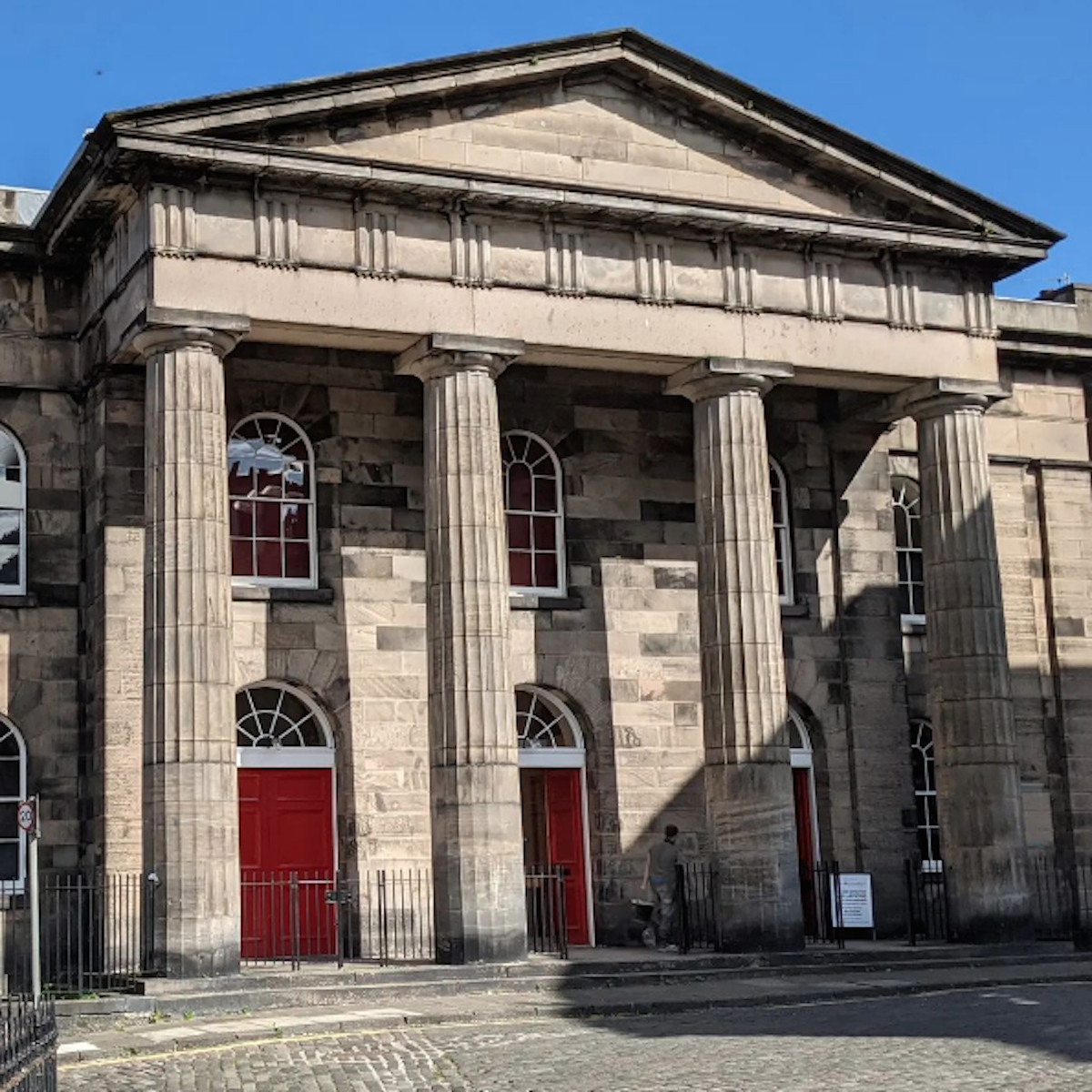 Burrell's return to work comes just weeks after she announced her cancer battle was going well, sharing a black-and-white photo of herself on Instagram to commemorate the news.
She captioned the photo of herself, taken while vacationing in Palma, "GOOD NEWS! I received stable scan results this morning! No regrowth or changes.
"I really rate my oncology team in Edinburgh, they're fantastic.."
Opening up in a previous interview about her cancer diagnosis to U.K.-based news outlet The Sun, Burrell said, "Receiving my diagnosis, at the age of 35, when my son was one-year-old, was devastating.
She continued, "Overnight everything had changed. Suddenly I'd gone from being a healthy person in the middle of my life with a new baby to having incurable cancer with maybe only a year or two left to live."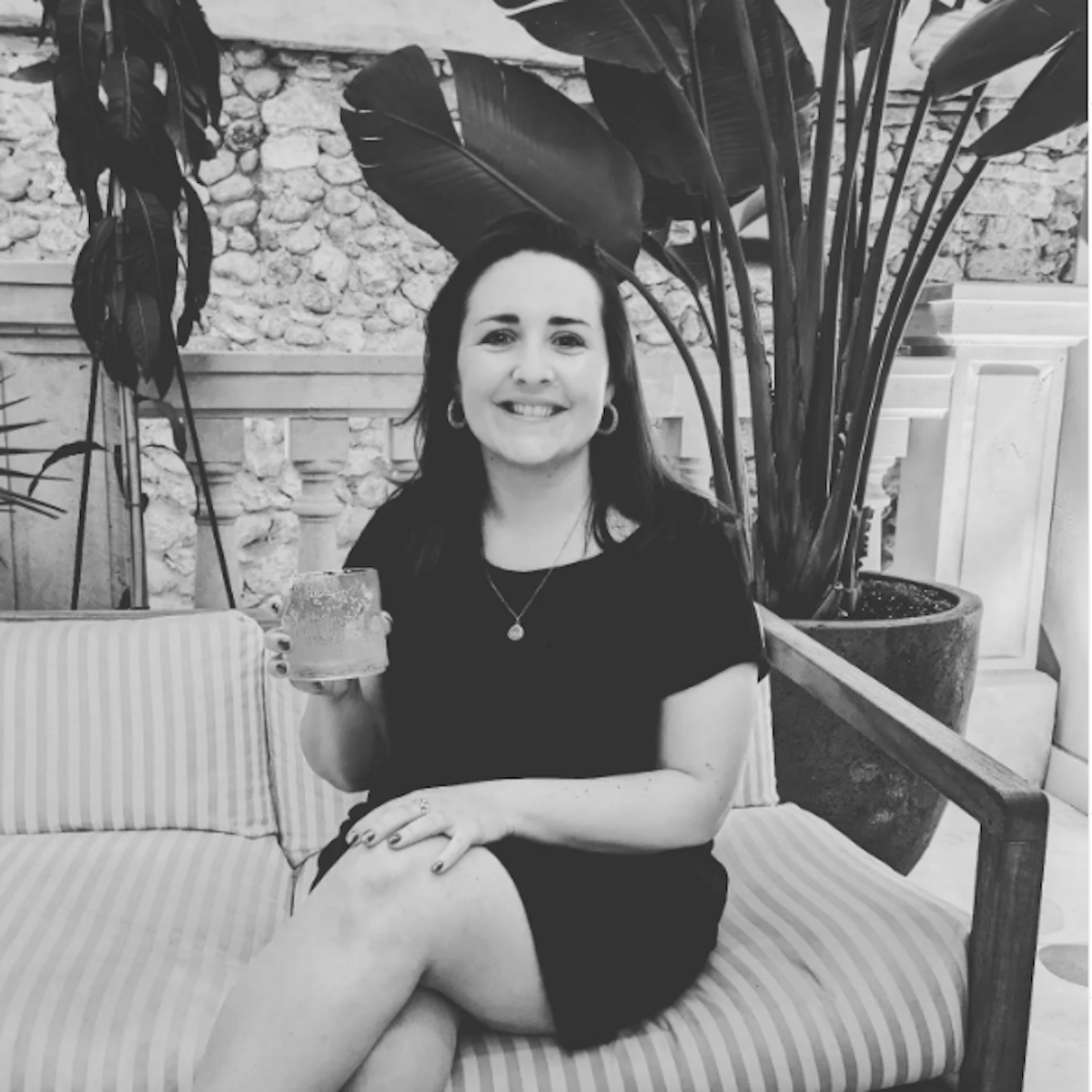 After being diagnosed, Burrell said she immediately underwent surgery to remove the tumor. She also had chemotherapy and radiation.
"I've lost my hair, I'm no longer allowed to drive and no longer able to work," she said, pointing out the tough part of her treatment.
"What followed was months of surgery and treatment to try and prolong my life, and … I continue to make the best of each day," Burrell added, saying she's "doing quite well."
What Is Glioblastoma?
Glioblastoma is the most common form of brain cancer, and it is the most aggressive. It grows rapidly in the brain, the most protected part of the body. This means that surgery should be performed swiftly and there are few drugs that can even reach the tumor, given the impenetrable blood/brain barrier.
What's more, the cells are heterogeneous, meaning that each one must be individually targeted to slow tumor growth.
Experts Explain The Optune For Treating Glioblastoma And Help You Understand How Tumor Treating Fields Work To Fight Cancer
Additionally, surgery often can not remove all of the cancer because of the way the tumor burrows into the brain, so the tumor starts to grow again immediately after surgery.
The average survival rate is 15 months with treatment, and less than six if left untreated, according to the National Cancer Institute. And while there is a five-year-survival rate of approximately 6%, those individuals will never be cancer-free and must continue receiving radiation and chemotherapy for the rest of their lives.
Dr. Jon Weingart of the Johns Hopkins Comprehensive Brain Tumor Center explains that glioblastoma is a "grade 4 glioma brain tumor arising from brain cells called glial cells."
The grade refers to how likely the tumor is to grow and spread, with grade 4 being reserved for only the most aggressive tumors.
In the case of glioblastoma, "the tumor's cells are abnormal, and the tumor creates new blood vessels as it grows," explains Dr. Weingart. "The tumor may accumulate dead cells in its core."
And at this time, there is little more that is known about glioblastoma. "Despite all the advances in treatment, we still don't understand what causes GBMs," says Dr. Weingart.
There Is New Hope for Those Fighting Glioblastoma; Using Polio & Immunotherapy to Fight Brain Tumors
What is known is that glioblastoma is not hereditary, is diagnosed in adults more than children, and is slightly more common in men.
There are studies that have presented evidence that link the tumors to cell phone usage, exposure to radiation, or working in a rubber factory, but little else beyond that is known.
The Reality About Going Back To Work After Cancer
There are people who can continue to work during cancer treatment, and those who need to take some time away.
The reality is—it really depends on the person, their individual cancer, and the treatment.
Previously, people who work in the oncology field (doctors and social workers) have spoken with SurvivorNet about how they absolutely encourage working during cancer treatment, if you can, because work can really establish a sense of normalcy in a person's life.
However, not everyone can continue working amid treatment. Victoria Rego, a triple-negative breast cancer survivor, said that during her treatment work simply wasn't possible.
"My treatment went through a year and a half, at which point I had stopped working," Victoria said. "I was on leave for about a year, and when I went back they had hired two people to replace me, so they laid me off. I was actually kind of grateful for it."
Returning to Work After Cancer
In Victoria's situation, the loss of one job was kind of serendipitous. She discovered that SHARE Cancer Support, an organization meant to educate and empower women with breast and ovarian cancer, was hiring.
"SHARE Cancer Support, which helped me out during my treatment, happened to be hiring and I applied," Victoria said. "There are all these other side effects and body image aspects that you don't really hear about when you're diagnosed. People claim they don't discriminate, people try not to discriminate. But they do look at you like, hey, what's going on? So when I was interviewing at SHARE, it was like a relief, almost, knowing that I was going into a place where they would get it."
Working Amid Cancer Treatment 'Creates Sense Of Normalcy'
Some people can still work and go through cancer treatment. What you can do will depend on your stage of cancer, your treatment, and how you feel. What you shouldn't have to worry about is getting fired for having cancer.
"We always encourage people to continue to work if they are able to," Sarah Stapleton, a clinical social worker at Montefiore Medical Center, who previously spoke with SurvivorNet said.
Working During Cancer Treatment
"I think it creates a sense of normalcy for patients," she explained. If you're able to work, you'll be busy and you won't be worrying all the time about how your treatment is going, she says.
Some people may need to make adjustments, like being closer to the bathroom or having a lighter workload. However, there may be times when you realistically won't be able to work, whether that's because you have to take time off to go get treatment, or you're too weak after treatment to come into the office. In those cases, most people use some of their vacation days or apply for unpaid family medical leave, Stapleton said.
Meanwhile, Laurie Ostacher, a social worker at Sutter Bay Medical Foundation, previously spoke to SurvivorNet about her role in helping people with cancer navigate their job situation after a diagnosis.
"I help folks think about whether it makes sense to work," Ostacher explained. "If you really don't want to but are worried you're not going to be able to make ends meet, then I'll sit down and help them figure out, you know, with your disability insurance, would this be possible?"
Ostacher also shared the questions she poses to people in order to help them consider what their work life might look like while fighting cancer.
"I help them think about what types of conversations do you need to have with their employer? How much information do you want to share with him or her? What type of work schedule seems like it might work for you? Where might you need more flexibility?" she explained.
So, if you need guidance on choosing the right course of action to take when it comes to working during a cancer battle, make sure you ask your care team about connecting you with any resources at your disposal.
Getting Back to Work Can Help You Feel More Like Yourself
"Some women choose to continue working because their work is a significant part of their identity, they enjoy their job, and there's flexibility built in," Ostacher said.
If you are able to work during treatment, you might find that it helps you feel more like yourself. Not only does it provide a needed source of income, but it also reminds you that you have a life apart from cancer, as a valued employee, a great boss, or a trusted co-worker. A work-life also encourage regular contact with others.
Sometimes cancer can make you feel isolated and lonely, and being around people can be a great comfort.
"For women who want to go back to work, I help them think about what types of conversations they'll need to have with their employer," said Ostacher. "I get a sense of how much information they're looking to share, and what type of work schedule they think they can handle, keeping in mind that that can change at different points in their chemotherapy cycle."
She added that, "patients need to let their employer know [they're] going to need some flexibility around that. Because there are going to be days when you're not as energetic or feeling as well as other days."
Keeping Busy during Cancer
During your cancer journey, it's important to try to find happiness as often as you can. Taking care of your emotional health as well as your physical health when living with cancer actually may improve your health outcomes. To better understand the role of emotional health and social support after a cancer diagnosis, we spoke to Dr. Dana Chase, a gynecologic oncologist at Arizona Oncology.
"We know from good studies that emotional health is associated with survival, meaning better quality of life is associated with better outcomes," Chase told SurvivorNet in a previous interview. "So working on your emotional health, your physical well-being, your social environment [and] your emotional well-being are important and can impact your survival."
What Still Brings You Joy? Your Emotional Health is So Important to Living with Ovarian Cancer
Whether that means continuing to work, like Theo Burrell, doing yoga or painting a picture, there's no right or wrong answer. Dr. Chase says trying to do more of whatever activities bring you joy is a great place to start.
She recommends writing down ten things that make you happy and intentionally making the time to do those activities throughout the day.
"Sometimes I will talk to a patient about making [a] list of the top ten things that bring them joy," Chase says. "And trying to do those ten things, to make at least 50 percent of their experiences positive throughout the day."
Contributing: SurvivorNet Staff
Learn more about SurvivorNet's rigorous medical review process.
---