Actress Cobie Smulders, known for her roles in How I Met Your Mother and the Avengers franchise, took a minute to "get real" about her battle with cancer during a recent panel at the Television Critics Association. The 37-year-old actress, who was promoting her new ABC detective series Stumptown, was asked how going through tough times has influenced her acting — and she made it clear that she is not afraid to discuss her cancer battle.
"I think you're talking about cancer," Smulders said. "We're going to get real right now. I love it … let's do this. I think that going through [cancer] has made me a better person, a better mother, certainly able to tap into things in terms of creating characters, but I think the general overall gift — if cancer can give you a gift — is being grateful for being here."
Read More
RELATED: IS THERE SCREENING FOR OVARIAN CANCER?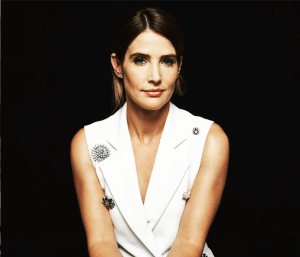 Smulders was diagnosed with ovarian cancer when she was just 25 years old — and when she was in the middle of filming the third season of How I Met Your Mother. She chose not to talk about the diagnosis publicly until 2015 — and she went on to play the beloved Robin Scherbatsky in all nine HIMYM seasons. When she did share her battle with the world, she told Women's Health magazine that she had tumors on both of her ovaries, and the cancer had spread to her lymph nodes and surrounding tissues. It took two years and several surgeries to remove all of the cancer. But like so many survivors, Smulders decided to keep on working.
Smulders was very young to have the disease. Most women with ovarian cancer are diagnosed after menopause, and roughly half are over the age of 60. The actress had said in the past that one of her biggest fears after she was diagnosed was that she would not be able to have children because she was diagnosed so young.
"I think [the cancer battle] was messy mostly because I had a great fear of not being able to have kids," Smulders said in a 2018 interview with People. "I've always been very maternal. I've always loved children and I've always wanted one of my own, and so having that not being an option, especially at such a young age — kids were very much not on my mind at 25, but I still wanted them one day — it was really hard and it was a really depressing thing to go through."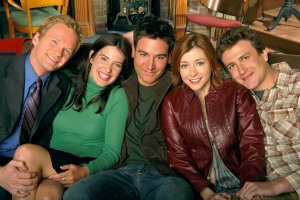 Fortunately, Smulders' surgeon was able to save enough of her ovaries for her to conceive. She and actor/comedian husband Taran Killam have two daughters, ages 10 and 4.
When asked if she believes cancer made her stronger, Smulders said "I'm a survivor — and grateful for that. I will say it has brought me to this place of more strengths."
And about a decade after going into remission — Smulders is looking happy, healthy, and she's at the top of her acting game. Stumptown will debut on ABC on Sept. 25.
Learn more about SurvivorNet's rigorous medical review process.