A cancer diagnosis has the potential to throw your entire life into disarray, impacting both your physical and mental wellbeing. At SurvivorNet, we believe treating the whole person is imperative, so we've teamed up with Dr. Marianna Strongin to leverage her expertise as a licensed clinical psychologist. Dr. Strongin will answer SurvivorNet reader questions on topics ranging from being a parent to a sick child and a child to a sick parent and everything in between.  (You can submit your questions here.)
*****
Read More
I am a 34-year-old mom to the best boy in the world, Mason. Last week he took a rough fall down the stairs, and we rushed him to the hospital. Instead of a broken arm, he was diagnosed with medulloblastoma, a tumor at the base of his brain that has spread to his spine. We are a few days away from this major four-hour surgery to remove the tumors. Mason keeps asking me what is going on and why he can't go outside to play with his friends. I don't know what to do. My heart is breaking. He is aware that he is going into surgery but does not know why or understand the seriousness of this procedure. I want to be honest with him, but how much should I tell a 6 year old about his own health condition? I want to protect him but doesn't he deserve to know what is going on? 
Dr. Strongin: First, I want to let you know that you are an incredibly brave and strong mommy to Mason. In a time when your world is turned upside down, and I am sure your own anxiety is through the roof, you are asking about how to calm and minimize his worries and fears. Mason is in great hands with you guiding him. This is the exact definition of motherhood.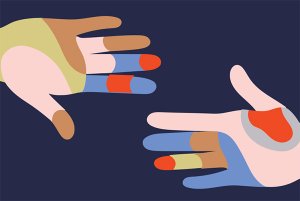 In a moment of crisis it's important that our children feel safe. Talking about difficult things does not cause more anxiety. It is NOT talking about the very thing that we are all afraid or worried about that causes our body to feel dysregulated and anxious. By now Mason has already learned that something is wrong- the smell, sight and sounds of a hospital signals a feeling of worry even for someone as young as he is. Therefore, we must communicate and put words to feelings. For example, it might be helpful to explain to him why he is having a surgery and what it might feel like. Remember to use simple and descriptive language.  It can sound something like, "The doctor's job is to make sure everything in your body is working correctly and smoothly. Remember when you fell? That told us that something in the brain is causing that and the doctor's job is to look inside and fix some of that."
In order for our children to feel in control, we must help our children anticipate feelings. You can help Mason anticipate future feelings by saying something like, "Being in the hospital and seeing all the doctors around you might make you feel scared, but they are there to make sure everything goes well." We must validate and normalize such feelings. "It's normal to feel scared, you have never had a procedure like this." Having such dialogue will allow Mason to freely ask questions he might otherwise feel too scared to ask. Afterwards, it's important to equip our kids with some tools and strategies to better manage their feelings. I love using my childhood self when explaining anything to children. I might say, "when I was your age, I remember feeling scared of many things, but one thing that always helped is taking three very deep breaths and telling my body it will be okay." It is these kinds of dialogues that allow our children to feel safe and in control.
Mason is attuned to you and your family's emotions and before speaking with him about his future surgery, let's take time to check-in with your own body and mind. How are you feeling? If at this moment, you are feeling scared, it might be helpful to calm and soothe yourself first before speaking to your child. Just like we teach our kids to anticipate future feelings, I encourage you to do the same. Having these conversations may bring up deep emotions you may have stowed away. There is nothing wrong with showing our emotions to children as long as we can remain calm and give them a sense of safety.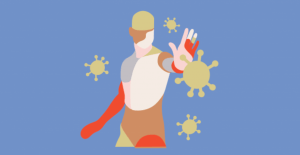 *****
My elderly father has been battling cancer for the last year. My mother has recently had some serious health issues of her own, and since she is my father's main caregiver, she is finding it difficult to care for him. I live about an hour away, and I do as much as I can to help them both out, but I also have a family and full-time job.  I am having so much guilt about not being able to assist them more. Or even worse, guilt that I can't bring myself to consider having them move in with me and my family. They are very opposed to any sort of assisted living situation, so I feel like I am out of options and it's wearing on me mentally.
Dr. Strongin: Family responsibility as parents age and become ill is complex. There is only one of you and the responsibility of being a father/husband while also a son can pose feelings of guilt – you can't be in two places at once. True guilt is when we don't act in accordance with our values. Another form of guilt, which happens more frequently, occurs when we create a boundary for ourselves and in doing so disappoint others.
Your feeling of guilt is important here as it is making you pause and ponder your responsibilities, preferences and values. As you reflect on this I want to reassure you that there is no "right" decision here, but instead a "good enough" one. I encourage you to talk about your feelings with your immediate family as well as your parents. Explain to your wife how this is feeling for you and decide on some options. With your parents it might be important to hear their preferences and future ideals. Guilt is not always indicative that something needs to be done. Instead, I encourage you to become curious about your guilt as it can lead you to a more fitting solution.
Self talk such as, " This feels hard because it is hard" is really important. It allows us to acknowledge the situation we are in while also leaving room for self kindness and acceptance. Having this kind of compassion for yourself will give you the strength to manage this incredibly difficult scenario.
Learn more about SurvivorNet's rigorous medical review process.
---