Prostate Cancer Treatment Advancements
Beloved "Jeopard!" creator Merv Griffin bravely battled prostate cancer in 1996 and then again in 2007 before he passed that same year at the age of 82.
Prostate cancer starts in the prostate gland located between the rectum and the bladder. This gland produces fluid that nourishes sperm.
Most prostate cancer is caught with screening examinations, which include a PSA test and a digital rectal exam.
Advancements in prostate cancer treatment have been made since Griffin's passing, including more focused radiation therapy and the approval of the drug Lynparza (olaparib) that blocks cancer cells from multiplying and growing.
Patients are encouraged to ask their doctor about the risk level of their cancer, as well as its specific traits and features, to help determine the best treatment options.
Late gameshow host Merv Griffin was the brainchild of "Jeopardy" and "Wheel of Fortune," two shows that have become American classics and staples in the homes of countless families. Did you know that he also bravely battled prostate cancer, the most common cancer among men? During Men's Health Month, we're remembering Griffin's lasting legacy and spotlighting advancements in prostate cancer treatment since his passing in 2007.
"I'm a very lucky guy. My life is never boring," Griffin once said according to his autobiography, "Merv: Making the Good Life Last".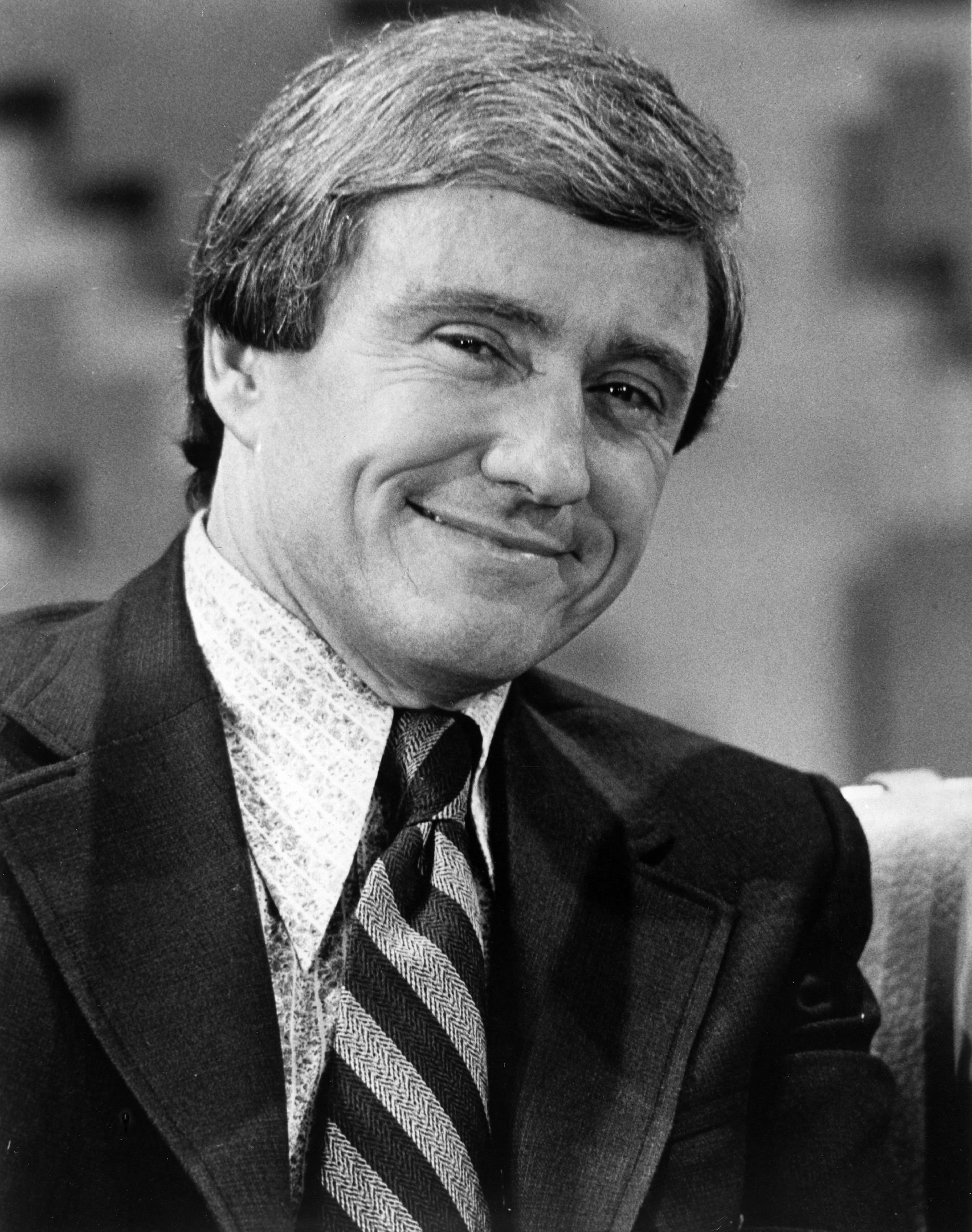 Read More
Griffin was a longtime television personality that is perhaps best known for hosting "The Merv Griffin Show," which began in 1962. The show laid the groundwork for future television talk show formats where celebrities and cultural influencers are invited on-set for a lively discussion. Griffin is widely believed to have paved the way for late-night talk show host Johnny Carson. Aside from hosting, he was also a singer and actor. Then his creation of gameshows "Jeopardy" in 1964 and "Wheel of Fortune" in 1975 have lasted the test of time.  Both shows are still airing today and delighting fans across the country, decades later.
"I treat my professional life the same way I do my personal life. And I measure success the same way by how much fun I'm having, and by how much fun I'm creating around me," he said.
Outside of Griffin's media career, he also amassed a large real estate business during the 1980s.
Behind the scenes, Griffin once married Julann Griffin and had a son.
He also bravely battled prostate cancer. According to People Magazine, Griffin was "first diagnosed with prostate cancer in 1996."
Prostate cancer starts in the prostate gland located between the rectum and the bladder. This gland produces fluid that nourishes sperm.
Merv Griffin's Prostate Cancer Journey
Merv Griffin revealed some details of his prostate cancer journey in his autobiography. He was initially treated for the disease in 1996 at the age of 71.
"I was lucky because they caught it early with a PSA screening," he said.
PSA, or protein-specific antigen, is the name of a protein secreted by the prostate gland. Men have a small amount of PSA in their blood all the time, but large amounts may signal that something needs further evaluation.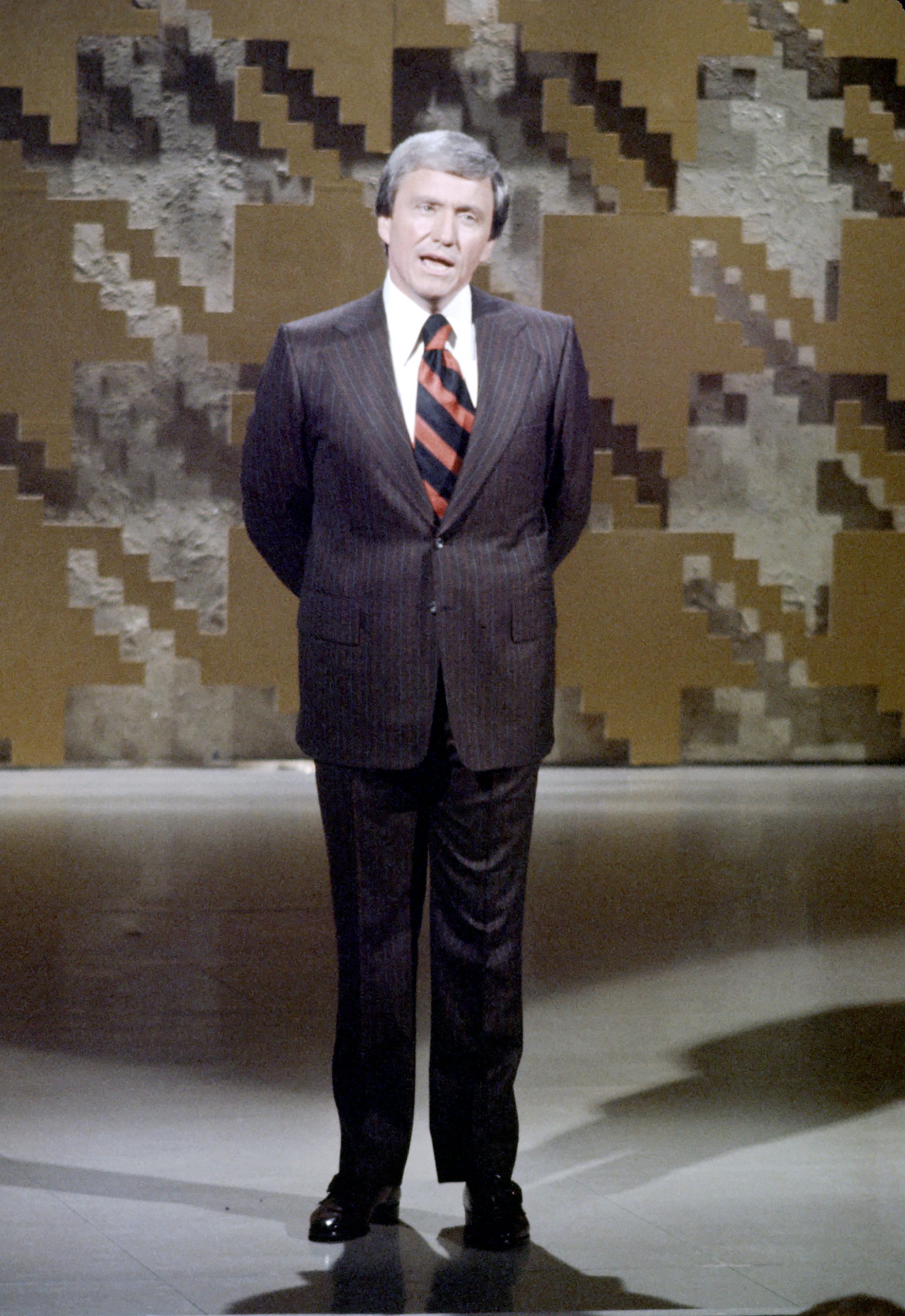 In September 1996, Griffin said he started radiation therapy to treat his prostate cancer. During radiation therapy, high-energy beams such as X-rays are aimed at the cancer.
"I began the five-day-a-week treatment as an outpatient at Cedars-Sinai. Every morning for seven weeks," Griffin described.
However, years later the cancer returned, sending the beloved gameshow host to the hospital in July 2007. Life Extension Magazine reported his cancer metastasized (or spread) to his "bones, liver, and lungs."
"I'd rather play 'Jeopardy!' then live it," Griffin told the Hollywood Reporter about his cancer's recurrence.
"I was ready for a vacation; however, this wasn't the destination I had in mind," Griffin said.
While getting treatment for his recurrence, Griffin's son Tony said of his father, "His sense of humor and optimistic outlook remain intact."
In August 2007, the beloved television personality passed away at age 82.
Understanding Prostate Cancer
Prostate cancer is the most common cancer in men. It starts in the walnut-shaped prostate gland, which is located between the rectum and bladder and produces the fluid that nourishes sperm.
Most prostate cancer is caught with screening examinations.
Prostate cancer does not always behave the same in every man it impacts. The cancer can be considered "low-risk" and can be slow-growing, and treatment might not be necessary. In other men, the cancer may grow faster or be more aggressive, requiring more immediate treatment. Because of this, there is some debate about screening.
The United States Preventive Services Taskforce recommends men at average risk between the ages of 55-69 years old should talk with their doctor about the pros and cons of prostate cancer screening. Most doctors agree that men over the age of 70 do not need screening.
SurvivorNet experts suggested that men consider factors like their family history, genes, and age when deciding whether, and when, to screen.
Screening
When you do get screened for prostate cancer, your doctor will determine your risk for the cancer by running a few tests.
One of the tests is the PSA test, a simple blood test that screens for prostate cancer. It looks for larger amounts of protein-specific antigen (PSA) in the blood. An elevated PSA test does not always mean you have prostate cancer. It could also reflect that your prostate is enlarged which is common or it could signal an infection or inflammation.
Your doctor may also conduct a digital rectal exam (DRE) to check your prostate for lumps.
Depending on the results of these tests, imaging scans and a biopsy may be ordered.
After tests are conducted, your doctor analyzes the results to give you a Gleason Score. This score ranges from 6 to 10. The higher the score, the more aggressive the cancer.
This score, along with your other test results, helps doctors determine if your cancer is "low risk," "intermediate risk," or "high risk."
Symptoms
It might sound odd, but paying attention to the way you urinate can help you know when to seek help. Symptoms of prostate cancer may include:
Peeing more often
Waking up in the middle of the night to pee
Blood in your urine
Trouble getting an erection
Pain or burning when you urinate
Pain in your back, hips, thighs, or other bones
Unexplained weight loss
Fatigue
Treatment
After testing and your risk has been established, your doctor will discuss possible treatment options. Treatment ranges from "active surveillance" usually for men with low-risk prostate cancer. This involves regular testing every six months to monitor the prostate and check for any progression of the disease.
More aggressive treatment options include surgery and radiation therapy.
Surgery is an option for men with any risk group of prostate cancer that hasn't spread outside of the prostate gland. The type of surgery most often used is called a radical prostatectomy.
During the procedure, the surgeon removes the entire prostate, along with some tissue around it, including the seminal vesicles that release fluid into the semen. Your doctor can perform this through a traditional open procedure with one large incision or several small incisions called laparoscopic surgery.
Surgery side effects may include erectile dysfunction and urinary incontinence. Fortunately, the side effects are usually temporary and there are ways to help you manage them.
Radiation therapy is often done when prostate cancer is caught early and confined to the prostate gland, such as after Merv Griffin's initial diagnosis.
WATCH: When to treat prostate cancer?
Advancements in Prostate Cancer Treatment
Since Griffin's passing in 2007, there have been improvements in treating prostate cancer, as therapy for this common cancer becomes more advanced and routine.
Stereotactic Body Radiotherapy (SBRT) is a focused form of radiation and is becoming a more common option for prostate cancer. This non-invasive treatment has the potential to treat the cancer in as little as five visits to the oncologist. The difference is huge compared to more traditional radiation approaches which can require 44 visits.
"There is no question that SBRT has revolutionized the field of prostate cancer treatment for both primary disease and recurrent disease," Dr. Michael Greenberg, MD Vice Chair of Business Development and Clinical Associate Professor at the Sidney Kimmel Cancer Center at Thomas Jefferson University tells SurvivorNet.
SBRT delivers very large doses of radiation precisely to tumors using stereotactic image guidance to target tumors while reducing the dose to surrounding tissues and reducing side effects.
Like most treatments, there may be side effects even for SBRT, which may include increased frequency or burning with urination. Changes in bowel habits and erectile dysfunction are also possible; however, not long-lasting.
"With the proper medication the only side effect we really see is some hesitancy with the urine stream that occurs about one week after treatment and tends to resolve by the second week," Dr. Greenberg said.
Other improvements include the May 2020 approval of the drug olaparib (brand name Lynparza) for certain prostate cancer patients. This drug is a PARP inhibitor, which helps stop the division and growth of cancer cells
PARP inhibitors target poly ADP ribose polymerase (PARP) enzyme, which normally helps healthy cells repair damaged DNA. But certain cancer cells rely heavily on PARP to grow. Lynparza blocks PARP, thereby preventing cancer cells from multiplying and growing.
This drug is useful for men who do not respond well to therapy with hormones and have been diagnosed with metastatic castration-resistant prostate cancer (mCRPC).
"This FDA approval will benefit patients by providing a new option that delays progression and prolongs life in a subset of patients," says Dr. Stephen Freedland of Cedars-Sinai Medical Center.
"More importantly, for the many men with mCRPC, more active drugs means more hope  that it can delay progression and prolong life, allowing them to live longer and better and continue to hope for even more breakthroughs in the future."
Questions for Your Doctor
If you have experienced symptoms associated with prostate cancer or have a screening coming up, here are some questions you may ask your doctor:
How long will it take to learn if my PSA levels warrant further testing?
If I have elevated PSA levels, what could be causing that besides cancer?
What are the treatment options that are best suited for me based on my risk level?
How long will my potential treatment prevent me from working or continuing normal activities?
What financial resources exist to help me with the costs associated with treatment?
Learn more about SurvivorNet's rigorous medical review process.
---