Actor Ben Stiller — who recently received an Emmy nomination for directing the Showtime limited series Escape at Dannemora — is one of the estimated 2.9 million prostate cancer survivors currently living in the United States. When Stiller went public to talk about his battle with the disease, he did so with a really important message about early screening for prostate cancer.
RELATED: WHEN SHOULD YOU START SCREENING FOR PROSTATE CANCER?
Read More
In a 2016 appearance on
The Howard Stern Show
, the
Zoolander
actor shared that he was diagnosed with the disease in June 2014 at age 48. He spoke about how the American Cancer Society recommendations suggest that average risk men begin screening for the disease at age 50 — and pointed out that had he followed the recommendations, his cancer would not have been detected. Stiller credits his doctor's initiative to begin administering the test early, and the
effectiveness of the PSA
(Prostate-specific antigen) test with saving his life.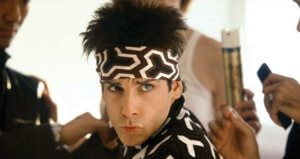 "The PSA test is the only early screener for prostate cancer and, right now, the United States Preventative Services Task Force does not recommend to take the test," Stiller said in the 2016 interview. "I think the American Cancer Society says you should discuss it at 50. If I hadn't taken the test — my doctor started giving it to me at 46 — I would not have known. Right now, I still wouldn't have known."
Stiller had surgery to remove his cancer, and was declared cancer-free shortly thereafter — but his message is still really important. Even though the ACS recommendation is to begin screening at age 50, men should have a conversation about when is the best time to start with their doctors. Higher risk men may have to start earlier. For example, men of certain ethnicities, such as African-American men, are at a higher risk of developing prostate cancer — so a doctor may opt to begin testing in the mid-40s. Men with a family history of prostate cancer may also want to consider screening early.
In a previous conversation with SurvivorNet about cancer risk, Dr. Edwin Posadas, a urologist at Cedars-Sinai Medical Center, said it's really important for men to be aware of their individual risk.
"Prostate cancer affects men from all walks of life, but it affects them differently," Dr. Posadas said. "So, Latino men may not develop prostate cancer at the same rate that African-American men do, but there are problems that exist within lifestyle that are accelerated and becoming a problem in the Latino population. For example, Latino migrants to the U.S. tend to adapt very bad [diet] behaviors as they come. This is true even of the Asian population … they eat a Western diet with more sugar, more fat. Even for Asian men who develop prostate cancer — even though it's rare — their cancers are very, very aggressive. So, there are a lot of pieces to this puzzle that need to be put together. Men need to know that the problem exists and that something can be done."
Awareness is key — and we know that screening saves lives — so if you're worried about your prostate cancer risk, bring it up to your doctor. In Stiller's case, the fact that his doctor began testing him at age 46 saved his life. It's worth the conversation.
Learn more about SurvivorNet's rigorous medical review process.