Big Checks-- Trying To Move The Needle For Cancer Research
Big time money for cancer research can make a difference to funding ideas and researchers with game changing ideas, not supported by industry or the government.
Billionaires such as financier Leon Black, Amazon founder Jeff Bezos, tech entrepreneur Sean Parker, and former bond trader Michael Milken are all trying to take big swings at cancer research with major financial commitments.
Cancer researchers say how the money is applied, the scientific rigor, will help determine its ultimate impact for patients.
Talented young researchers often struggle to find support for their ideas and there continues to be a funding gap for the very early research that can produces truly game changing therapies
Money matters in the world of cancer research. And when all is said and done, having an extremely wealthy person with a desire to write the checks is a positive for the cancer community.
All of the people we are going to talk about, (Leon Black, Jeff Bezos and his family, Sean Parker and Michael Milken), are either controversial, or have done things people may disagree with. And while SurvivorNet acknowledges the sometimes fraught history, that's not what we're here to talk about. This article, rather, is an exploration of what can happen when the ultra high net worth decide to do something for the cancer community.
Read More
When you talk to senior people in the cancer world, there is a constant lament about the funding gap for very talented young researchers, and for very new ideas which simply take time and money to prove out. As the biopharma industry is increasingly willing to take on risk later in the research cycle, when there is more data to support financial bets, there is a growing role for private money, say leading researchers, who stress that thoughtful decision making about where to take bets will make all the difference.
Jeff Bezos' Family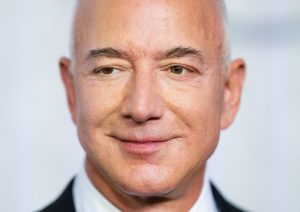 Take Amazon founder Jeff Bezos, 58, and his family, for example. "The Bezos family" recently announced a $710.5 million gift for Seattle-based Fred Hutchinson Cancer Center. This gift is considered to be the largest gift the center has ever received, and one of the largest to go to any single cancer research organization in recent years, according to Fortune.
The Hutch is going to do incredible things with this.https://t.co/m3BKYhKwr9

— Jeff Bezos (@JeffBezos) October 12, 2022
According to the cancer center, the gift will be used to support the following priorities over the next ten years:
$300 million for recruitment: Fred Hutch will recruit about 36 new researchers from a variety of scientific areas. The funding includes resources for lab space, equipment and technology for their collaborative research environment.
$225 million for research facilities: The money will go toward building a new, 390,000-square-foot research building.
$149.5 million for clinical research infrastructure: Fred Hutch will expand its institution-wide clinical research capabilities in order to allow for more collaborations between bench scientists and clinicians, more clinical trials and increased study enrollment of diverse populations.
$36 million for expanding immunotherapy research: This money will go towards the Immunotherapy Integrated Research Center at Fred Hutch.
And this isn't the first time the Bezos family has gifted money to Fred Hutch's research. Their previous donations have helped the cancer center advance CAR T-cell therapy, create an immunotherapy-focused research center and open the Bezos Family Immunotherapy Clinic, develop two collaboration-focused research centers in translational data science and pathogen-associated cancers and fund COVID-19 research.
Multiple Myeloma: The Future of CAR T-Cell Therapy & Other Treatments
Sean Parker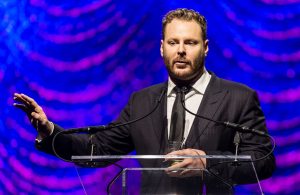 Now, let's take a look at Sean Parker, 42. The entrepreneur best known as the co-founder of the file-sharing computer service Napster and former first president of Facebook is hoping to play a crucial role in changing the way cancer research is done by giving a great sum of money – $250 million – for the founding of the Parker Institute for Cancer Immunotherapy (PICI) in 2016.
Finally Some Progress For Esophageal Cancer Patients — New Immunotherapy Drugs Are Boosting Survival
This institution, dreamed up by Parker and immunologist Dr. Jeffrey Bluestone, was created to bring top researchers together by eliminating barriers that stood in the way of progress. The ultimate goal: to "fast-track cancer immunotherapy breakthroughs and save lives." Cancer centers involved with the nonprofit include top centers like Memorial Sloan Kettering Cancer Center, Stanford Medicine, the University of California, Los Angeles, the University of California, San Francisco, the University of Pennsylvania and The University of Texas MD Anderson Cancer Center.
RELATED: New Data at ASCO: Encouraging Results For Immunotherapy in Advanced Non-Small Cell Lung Cancer
Since its inception, the PICI has pursued promising research in advanced pancreatic cancer treatment and kicked off a study to identify useful biomarkers in metastatic triple-negative breast cancer among many other things.
Michael Milken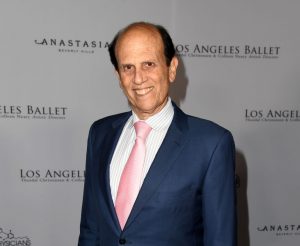 Michael Milken, the "junk bond king" pardoned by former President Donald Trump, has also put a lot of money into cancer research, after serving jail time for securities fraud. He was once even called "The Man Who Changed Medicine" in a 2004 story by Fortune.
RELATED: If You Have a Family History of Prostate Cancer, Get Screened Early
Most notably, he founded The Prostate Cancer Foundation – "the world's leading philanthropic organization dedicated to the research and eradication of prostate cancer."
"Thanks to research funded by the Prostate Cancer Foundation, we have new targets – genes we now know to look for – that have led to new tests, which point us to specific drugs," the organizations website says of its research into precision medicine for prostate cancer. "Some of these drugs may not even be intended for prostate cancer, but for colon cancer or breast cancer; yet they are likely to work in your cancer if you have those same faulty genes, too."
Prostate cancer is the most common cancer in American men – except for skin cancers. And symptoms of the disease are inconsistent and hard to pinpoint.
"Prostate cancer is a very odd disease in that it doesn't have a particular symptom," Dr. Edwin Posadas, director of translational oncology and the medical director of the Urologic Oncology Program at Cedars-Sinai, told SurvivorNet.
But changes in urinary function like urinating more or less often or waking up at night to go more than usual could be a sign of the disease. However, it's important to note that these potential symptoms could also could be caused by a urinary tract infection or even an enlargement of the prostate gland (which is not cancer).
Genetic Testing for Advanced Prostate Cancer Can Help Tailor Treatment
Doctors that have spoken with SurvivorNet shared a hopeful outlook when considering a prostate cancer diagnosis because there are many treatment options, and there's been significant treatment progress over the past decade.
Surgical and radiation options, for example, have made improvements in reducing side effects of treatment while still providing excellent cure rates. Even for men with an advanced-stage diagnosis, many new options exist to treat prostate cancer and help them maintain an excellent quality of life.
And for Milken, his mission of funding prostate cancer research is a personal one. "Many members of [his] family had succumbed to various forms of cancer, including breast cancer and malignant melanoma," and he himself survived a battle with prostate cancer.
Leon Black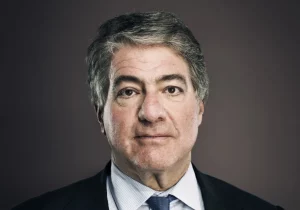 Investor Leon Black is another wealthy man who's made a difference in cancer research. Black, along with his wife, Debra, is a co-founder of the Melanoma Research Alliance (MRA) – an organization that has committed $143 million in funding to advance our understanding of melanoma since its founding in 2007, according to the organization's website. (Milken also had a hand in the MRA's founding).
Melanoma, itself, is a type of skin cancer that starts in the same cells that give your skin, hair and eyes their color. The American Cancer Society estimates that about 99,780 new melanomas will be diagnosed in the United States in 2022.
Examining Your Skin for Melanoma Remember ABCDE
"Melanomas are the deadliest type of skin cancer because they have a tendency to spread to other parts of the body," explains Dr. Anna Pavlick, a medical oncologist with Weill Cornell Medicine who specializes in treating skin cancer.
The Blacks began the organization after Debra's own battle with melanoma back in 2007. At the time, the Broadway producer had already been previously diagnosed with melanoma in situ. Knowing that this diagnosis meant there were cells that had the potential to become cancerous, she was told to see a dermatologist every three months for a full body exam. Two years before her diagnosis, she "noticed what [she] thought was a wart on the bottom of [her] foot."
"My dermatologist—a top doctor at a top institution—told me that it was nothing, a wart or a ganglia," she told Women's Voices For Change. "I said, 'But it's bleeding.' He said, 'Warts bleed.' Months went by and it continued to bother me, to the point where I was having difficulty walking."
Eventually, a friend took her to her podiatrist who knew there was something wrong immediately.
"He looked at it and said, 'I've been doing this for 30 years, and no way is this a wart,'" she recalled. "I said, 'But I'm seeing one of the top dermatologists in the city, and he says it's a wart.'"
After being sent for a 3-D sonogram, Debra was diagnosed with stage two melanoma. Her cancer was, thankfully, encapsulated without a spread and she was able to have surgeries to have it removed.
Removing Stage Two and Three Melanomas
"It was pretty shocking," Debra said of her cancer journey. "I just couldn't believe it. I have to say, initially I was quite depressed. Physically, I had to keep my foot above my pelvis 23 hours a day. I was in a wheelchair, then had a walker."
RELATED: 'A Game Changer': New Combination Immunotherapy for Advanced Melanoma Offers More Options For Patients
And it was this melanoma experience that pushed Debra and her husband to put their money towards the Melanoma Research Alliance – "the largest non-profit funder of melanoma research." The mission of the organization is to "end suffering and death due to melanoma by collaborating with all stakeholders to accelerate powerful research, advance cures for all patients and prevent more melanomas."
Learn more about SurvivorNet's rigorous medical review process.