A class of cancer drugs that harness the body's own immune system to attack cancer cells—called immunotherapy—has taken center stage as one of the most promising options available in lung cancer treatment. Yesterday, doctors unveiled new evidence of its incredible potential for treating patients with advanced non-small cell lung cancer.
Specifically, a study presented at the American Society of Clinical Oncology (ASCO) Annual Meeting—the biggest cancer research conference in the world—revealed updated data showing that five years after beginning treatment with the immunotherapy drug Keytruda (pembrolizumab), 23.2 percent of treatment-naive patients with advanced non-small cell lung cancer (NSCLC) were still alive.
Read More
(In doctor-speak, "treatment-naive" means the patient had not been treated with other therapies—like chemo, surgery, or radiation—before getting the immunotherapy. For those patients who had received other treatments before Keytruda, the 5-year overall survival rate was 15.5 percent.)
"These results speak to how we've really changed the way we treat lung cancer," Dr. Roy Herbst, head of the Clinical Research Program in Thoracic Oncology at Yale Cancer Center, told SurvivorNet. "It tells patients that if you get on this drug and you benefit, you'll benefit from a long period of time. It shows there's hope."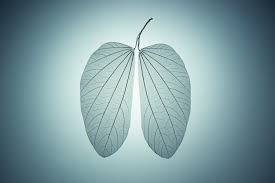 Twenty-three and 15.5 percent may not seem like that much—and indeed, doctors still have a long way to go to help every patient fight off their disease—but these rates are both major jumps from the only five percent rate of five-year overall survival for patients with this same form of lung cancer before immunotherapy entered the playing field.
Dr. Missak Haigentz, chief of Hematology and Oncology at Morristown Medical Center and medical director of Atlantic Hematology and Oncology for Atlantic Medical Group at the Carol G. Simon Cancer Center, pointed out on Twitter that these rates have improved four-fold. (By "pre-IO, he means "before immunotherapy").
#Pembrolizumab QUADRUPLES pre-IO era 5-year survival rates for #lung #cancer patients when used as initial therapy- now at nearly 25%! And we will not rest with that!! #BeatCancer #lcsm #ASCO19 https://t.co/NnmGh66Nho

— Missak Haigentz, Jr. (@DrHaigentz) June 1, 2019
Keytruda is a type of immunotherapy drug called a checkpoint inhibitor, which works by blocking the pathways that can shut down key proteins on the body's immune cells, which play an essential role in allowing cancer cells to grow and spread. These checkpoint proteins include PD-1, PD-L1, and CTLA-4. In the case of Keytruda, the drug is blocking PD-1.
"[The checkpoint protein] is a signal that your tumor uses to tell the immune system to go away and ignore it," Dr. Geoffrey Oxnard, a thoracic oncologist at Dana-Farber Cancer Institute previously explained to SurvivorNet. "It's a Jedi mind trick. It tells the immune system, move on. If we block that signal, the immune system wakes up, sees the cancer, and attacks."
The clinical trial that generated these results, called "KEYNOTE-001" and funded by the pharmaceutical company, Merck, was a phase 1b trial that enrolled 550 patients with advanced non-small cell lung cancer that expressed high percentages of the PD-L1 proteins. For those patients on the clinical trial that had the highest levels of the protein (over 50 percent), the five-year overall survival rate was even higher (35.4 percent, for those who were treatment-naive).
KEYNOTE-001 has been a vast, ongoing study for eight years now (it was first posted on clinicaltrials.gov in 2011), which tests Keytruda in a number of other cancers, too, including melanoma—a cancer for which immunotherapy has shown especially promising results.
Perhaps the most exciting aspect of the immunotherapy news is the big-picture trend: we're consistently seeing immunotherapy drugs like Keytruda helping people with difficult-to-treat cancers live longer lives—and the number of patients eligible for the treatment is growing, too.
When immunotherapy was first introduced, only patients with very, very specific types of cancer were eligible for immunotherapy. Now, an overall total of 43 percent of all patients with cancer are eligible for at least one of the six checkpoint inhibitor immunotherapy drugs on the market—which include Keytruda (pembrolizumab), atelizumab, avelumab, ipilimumab, nivolumab, and durvalumab.
"For the first time, we're getting truly curative therapies in many kinds of diseases," Dr. Jim Allison, 2018 recipient of the Nobel Prize for Physiology or Medicine and Chair of the MD Anderson Cancer Center Department of Immunology, recently told SurvivorNet. "And not just in melanoma but in lung cancer, kidney cancer, bladder cancer, Hodgkin's lymphoma, Merkel cell cancer, head and neck cancer. It goes on and on."
Of course, it is important to remember that all cancers are different, and with immunotherapy in particular, being eligible doesn't necessarily mean your cancer will have a response to the drug. Today, 12.46 percent of patients respond to immunotherapy drugs. It's a big improvement from the one percent of patients who responded to the drugs back in 2011—just as a 23.2 percent five-year overall survival rate for non-small cell lung cancer is a big improvement from the five percent rate from pre-immunotherapy days. And the encouraging results suggest the trends will continue.
"These results also tell me that we need something else for the other 70 to 80 percent of patients who aren't benefitting," Dr. Herbst said. "We need combinations. We need further research."
That further research, Dr. Herbst said, will include personalizing immunotherapy treatment to understand patients' unique sensitivities and resistance to these drugs.
"I will tell you we've spent years personalizing targeted therapy and we still have a lot of work to do," he said. "Now we have to personalize immunotherapy and figure out why some patients respond and some don't, and what are the different combinations of drugs that we can use."
Already at the ASCO Annual Meeting this week, Dr. Herbst said he's seen at least 100 different combinations of drugs being studied.
"And there will be more," he added. "We need to use the clinic as our lab and really figure this out."
Learn more about SurvivorNet's rigorous medical review process.
---