Maintaining Optimism After Cancer Diagnosis
Alicia Jones received her first cancer diagnosis after finding a lump in her breast about 15 years ago. Years later, she was diagnosed with cancer two more times.
After beating cancer three times, Jones is urging others to keep their faith and have a support system. 'I kept saying that God must have a higher purpose for me because he didn't take me out of here,' Jones tells SurvivorNet.
A cancer diagnosis may be life changing, but that doesn't mean you can't maintain hope throughout your cancer journey.
In fact, professionals say maintaining a positive attitude can be really helpful during treatment.
Three-time cancer survivor Alicia Jones, a medical secretary and singer in New York, explains in an exclusive new interview with SurvivorNet how faith and a good support system are key when battling cancer.
Jones, who survived breast cancer twice and ovarian cancer once, is now urging others to maintain optimism and believe they can fight off cancer.
Read More
"I'm a survivor. I am. What I did — I smiled the whole time. My doctors will tell you, that every time I came into the office I was smiling," Jones tells SurvivorNet. "You can beat this. You can do it, I'm telling you. If I did it three times, you can do it."
RELATED: New Methods for Ovarian Cancer Protection
Jones received her first diagnosis approximately 15 years ago after she felt a lump in her right breast. Three years later, she noticed a lump in her left breast and was diagnosed with breast cancer a second time. After recovering and returning to work, she was once again diagnosed — this time with ovarian cancer — after a visit to the gynecologist.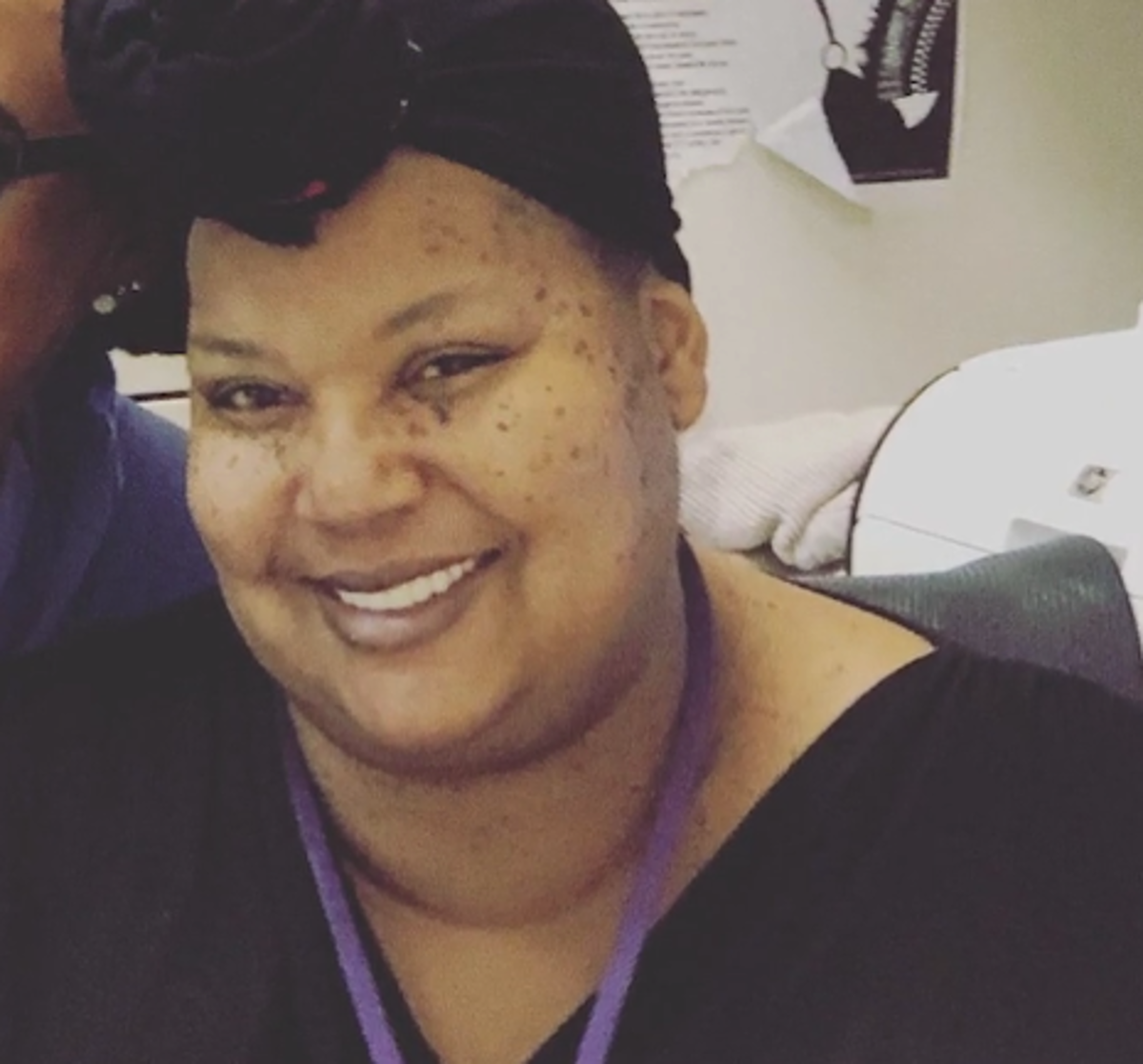 When Jones visited her doctor, she discovered she had a 20-centimeter mass on her ovary, which she was told was "the size of a six-month pregnant woman."
"My spirit was completely broke," she said of the third diagnosis. "I felt like why me?  It's really important that you do have a support system around you and it's ok to be angry. I was very upset, I was very angry."
Despite the negativity Jones felt, she insists "there's nothing wrong with seeking help from the professionals." Jones revealed she met with a therapist via Zoom once a week to help her with the emotions she was feeling. "Not only dealing with the whole, 'am I going to die?' and 'is this going to keep coming back?' It was just good to have someone to talk to."
"I am here to tell you that you can beat it. I beat it three times," Jones says. "I kept saying that God must have a higher purpose for me because he didn't take me out of here. So there must be other things that he left me to do or to accomplish, so you keep that in mind and it will be ok."
Understanding Breast Cancer
Screening for breast cancer is typically done via mammogram, which looks for lumps in the breast tissue and signs of cancer. And while mammograms aren't perfect, they are still critically important. The American Cancer Society (ACS) recommends women begin mammogram screening for breast cancer at age 45. It's also important to be on top of self breast exams. If you ever feel a lump in your breast, like Alicia Jones did, it's important to be vigilant and speak with your doctor. Voicing your concerns as soon as you have them can lead to earlier cancer detection which, in turn, can lead to better outcomes.
RELATED: When Should I Get a Mammogram?
There are many treatment options for people with this disease, but treatment depends greatly on the specifics of each case. Identifying these specifics means looking into whether the cancerous cells have certain receptors. These receptors — the estrogen receptor, the progesterone receptor and the HER2 receptor — can help identify the unique features of cancer and help personalize treatment.
"These receptors, I like to imagine them like little hands on the outside of the cell, they can grab hold of what we call ligands, and these ligands are essentially the hormones that may be circulating in the bloodstream that can then be pulled into this cancer cell and used as a fertilizer, as growth support for the cells," Dr. Elizabeth Comen, a medical oncologist at Memorial Sloan Kettering Cancer Center, tells SurvivorNet.
The Unique Features of Breast Cancer: Deciding the Right Course of Treatment
Finding Support
Another critical thing for anyone battling cancer is the feeling that they are being supported and loved during this difficult experience. Experts have told SurvivorNet that going through cancer while feeling supported can actually make people feel even more gratitude for things they may have taken advantage of in the past. This gratitude can be towards loved ones, special memories, or milestones they hope to achieve after treatment.
"The patients who do well with cancer live life with that kind of gratitude, but in terms of everything," Dr. Zuri Murrell, director of the Cedars-Sinai Colorectal Cancer Center, previously told SurvivorNet. "They're grateful, not for cancer, but they're grateful for an opportunity to know that life is finite, but they live life like 'I love you' to their husband, to their wife, to their kids, knowing that they appreciate it for one of the first times ever because they know it may not be forever that they get to do this."
RELATED: How Two-Time Survivor Bianca Muniz Learned to Not Take Life So Seriously
Dr. Zuri Murrell explains how support during cancer can make patients more grateful
Contributing: SurvivorNet Staff
Learn more about SurvivorNet's rigorous medical review process.
---