Britney Spears Was Worried About Having Cancer
Pop icon Britney Spears was under conservatorship for 13 years and during that time she says she questioned if she had cancer. The conservatorship ended in November 2021.
Spears said she went through "dark times" and experienced depression.
If you're going through a depression, particularly if you have cancer, speak up and seek help. Depression can impact cancer care outcomes.
Spears' situation brings up an important conversation about advocating for your own health.
In a series of now-deleted Instagram stories, Britney Spears reflected on her 13-year conservatorship, which ended in November 2021, and says she wondered during that time if she had cancer.
The Sun reports that Spears wrote that "the people who worked for" her told her she couldn't "go anywhere." The singer also wrote, "I honestly thought they were trying to kill me because it seemed to me like some sick joke."
Read More
She says that she had many interactions with nurses and doctors, and suspected they were using her for profit. Spears says she asked herself: "
Wait, do I have cancer?
And they don't want me to know. And this is some secret therapy for people with cancer?" Spears claims that she was on a "high dose of lithium" at the time as well.
Treating Depression Through Health Battles
Spears says she had "dark moments" during her conservatorship and that she experienced depression. In times of hardship, it can be easy to feel down and even depressed. People living with cancer and/or going through treatment often experience dark times as well. Many will experience grief, anxiety, and depression following a cancer diagnosis.
Related: Fans Say Actress Kristen Bell's Honesty About Depression Helps Them: 'Thank You for Always Being Open About Your Struggle'
It's important to treat depression if you're experiencing it, particularly if you are facing cancer, as depression can negatively impact cancer care outcomes. In an earlier interview, Cedars-Sinai's Dr. Scott Irwin told SurvivorNet that treating mental health can actually impact one's physical health in a positive way. "Depression is a really interesting topic, because a lot of people assume that, oh, they have cancer. They must be depressed. That's actually not true," he said.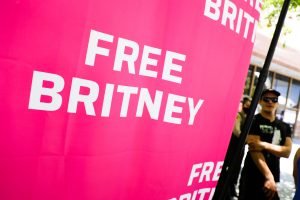 "Eighty-five percent of patients do not get what would be considered a clinical depression — 15% do. For prescribing medications for depression in the context of cancer, I often try to choose medications with the lowest side effect profile. If patients are getting hormonal therapy, there's particular antidepressants that we can't use, because they may lower the effectiveness of that hormonal therapy," said Dr. Irwin. "And so we choose antidepressants that don't impact the cancer care."
Related: Do You Have a Question About Mental Health & Cancer — Check Out Strong In Cancer — A New Column on Mental Health with Dr. Marianna Strongin
"Depression and stress make it harder to treat cancer, make it harder to tolerate the treatments," he said. "Actually, there's data that if you have extra stress or depression that you may not recover or you have a higher risk of recurrence, so that in treating the depression, we're actually impacting the cancer care outcomes."
Related: Treating Depression After a Cancer Diagnosis
How to Be an Advocate for Your Health
Due to her conservatorship, many of Spears' health decisions were not within her control, like whether or not to remove her IUD. While some people may not legally have control over their medical decisions, as Spears unfortunately and scarily experienced, it's important to be your own best health advocate, if you're able to do so.
Our experts say that you should lead each doctor appointment with a plan and commit to doing research prior to your visit. They also say to be "pushy" if needed, and keep pressing for answers until you get them. Misdiagnoses, even with something as impactful as cancer, do occur. Keep pushing for tests and information until your concerns are addressed.
Be Pushy, Be Your Own Advocate… Don't Settle
Learn more about SurvivorNet's rigorous medical review process.