Learning About Frontotemporal Dementia (FTD)
Bruce Willis, 68, is battling a rare form of dementia known as frontotemporal dementia (FTD). Luckily, he has his model wife Emma Heming Willis as his caregiver, and his loving family to support him.
Emma, who often reflects on her role as a caregiver, recently revealed the sweet nickname her kids have for their dad.
Approximately one year after Bruce Willis announced that he would be stepping away from acting due to an aphasia [which the NCI describes as "a disorder that results from damage to portions of the brain that are responsible for language diagnosis"], it was revealed the actor is suffering from frontotemporal dementia, a rare form of dementia.
According to Alzheimers.gov, frontotemporal dementia is "caused by a group of disorders that gradually damage the brain's frontal and temporal lobes."
"FTD is progressive, meaning symptoms get worse over time. Some people live more than 10 years after diagnosis, while others live less than two years after they are diagnosed. High levels of care, such as 24-hour care, may be needed over time," Alzheimers.gov explains. "Once the person is diagnosed, it is important to plan ahead for financial, legal, and care arrangements that may be needed as the disease progresses."
As legendary actor Bruce Willis, 68, battles a rare form of dementia known as frontotemporal dementia (FTD), his model wife Emma Heming Willis, 45, has dedicated herself as his caregiver.
It's clear that Emma, who often takes to social media to reflect on the difficulties of caregiving and the importance of looking after oneself amid doing so, loves Willis and the children they share together. She recently shared a tribute post for her husband and revealed the sweet nickname her kids have for their dad.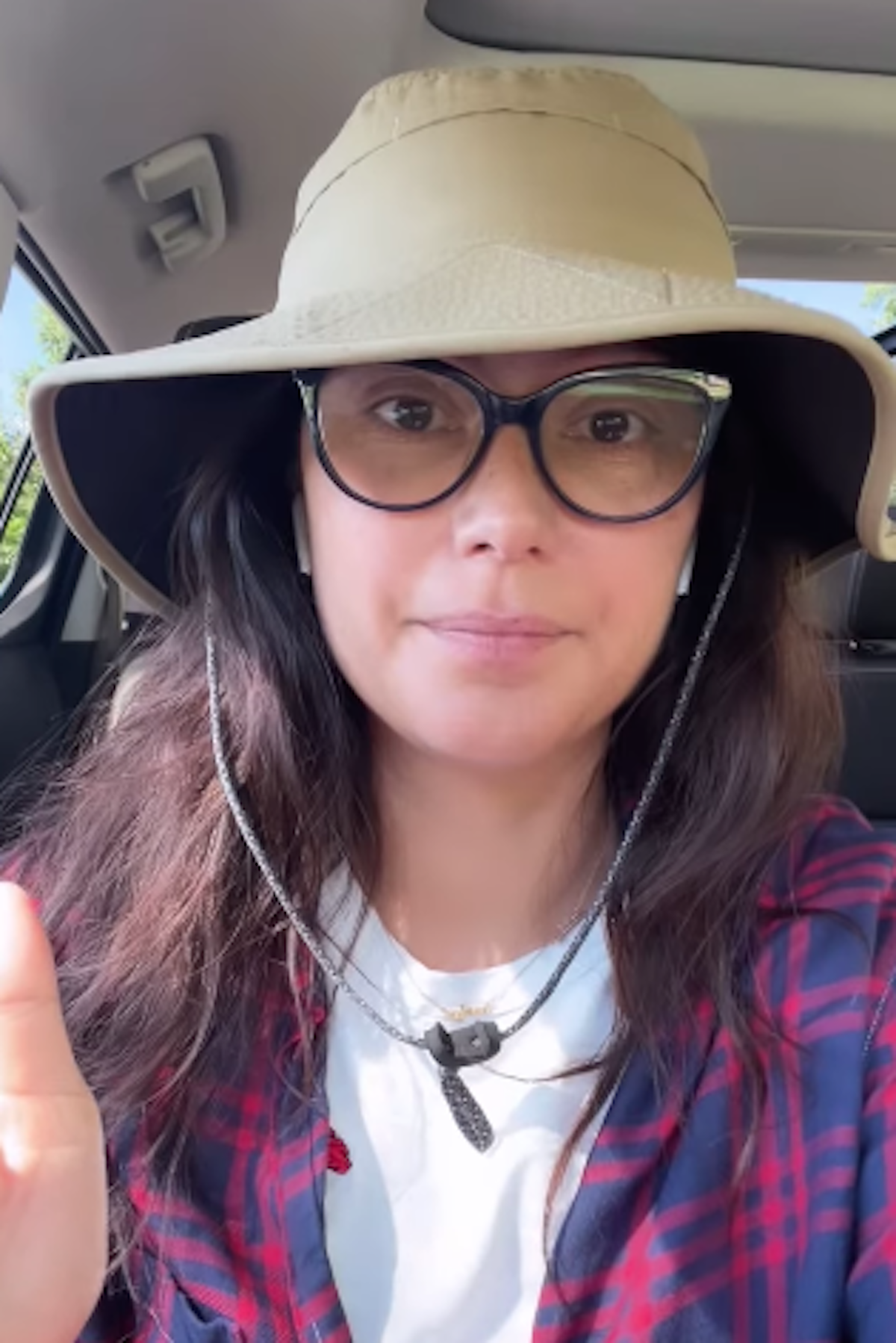 Read More
In one of Emma's recent social media posts, according to
The Mirror,
the mom of two, shared a heartwarming tribute to her husband. The video reportedly incorporated a photo montage of the memorable characters Bruce played, including form "The Fifth Element," "The Sixth Sense," and
"Die Hard."
She captioned the post, "As Evelyn would say, 'He's slay." Her daughter has nicknamed Bruce, "slay," a word kids often use to say when someone impresses them or amuses them.
Evelyn, Bruce and Emma's 9-year-old daughter, is a sweet young girl who tries to help her dad in any way she can, her mom revealed earlier this year.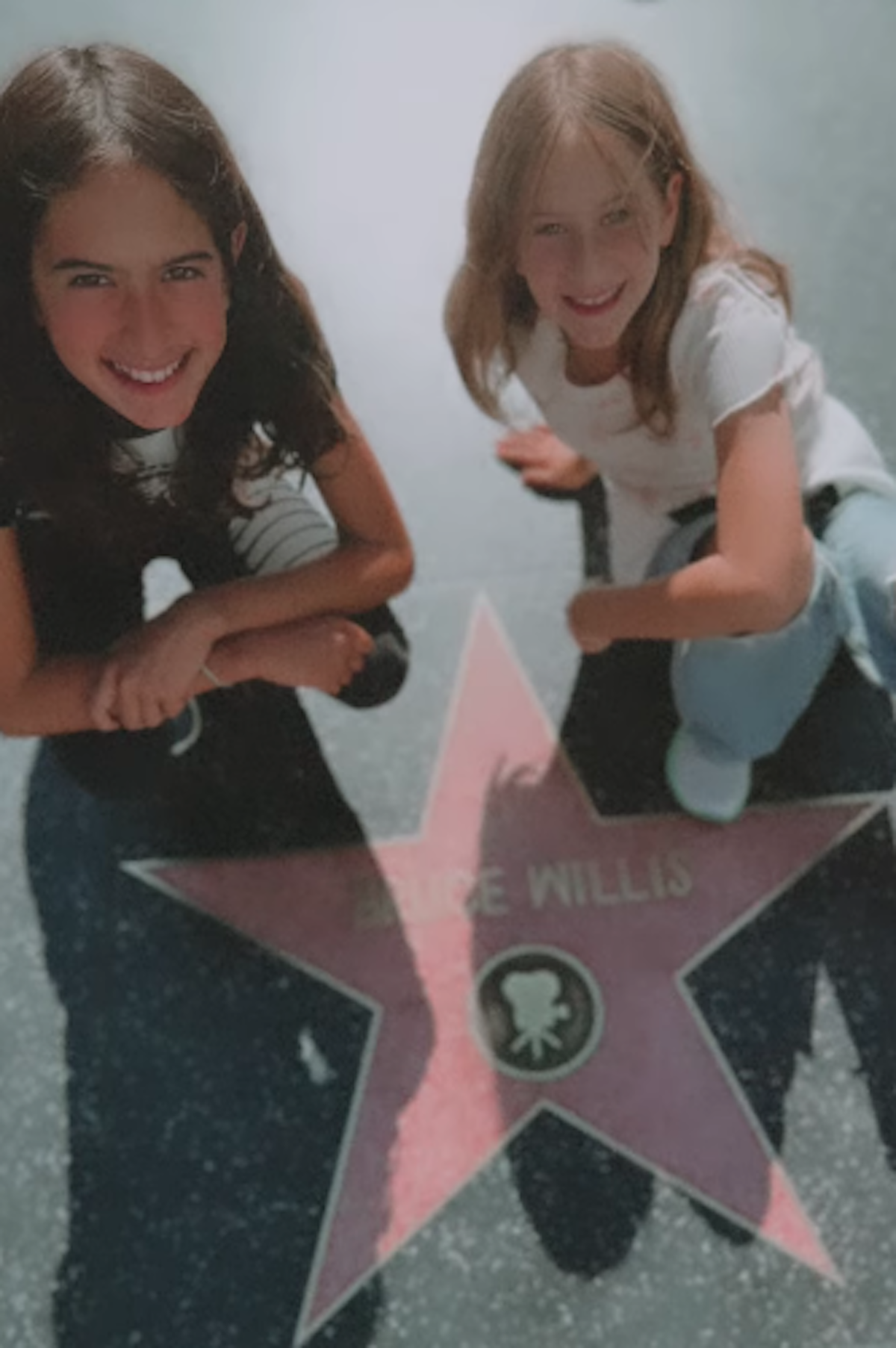 Back in May, Emma, who also shares her 11-year-old daughter Mabel with Bruce, posted a video on Instagram telling her fans a story about how Evelyn had been researching information on her dad's disease.
Describing what happen, Emma recounted her daughter telling her, "Well, I was at school the other day, and I had some free time and I was looking at fun facts about dementia."
Emma recalled her response as, "OK, Evelyn, we will always make sure that Daddy has a bottle of water in hand. Thank you for letting me know."
"That is the most loving and compassionate thing that you can do is to be curious and educate yourself on your dad's disease," Emma told her viewers.
It's clear how much Emma and her daughters love Bruce, as on Father's Day this year, she shared a photo of one of her daughters leaning against her dad.
"Father's Day is a time I get to reflect on my deep appreciation and respect I have for Bruce as I watch him father our little ones," Emma captioned the post. "Where it might not be 'conventional,' what he's teaching them will span generations. Unconditional love, kindness, strength, compassion, patience, generosity, resilience."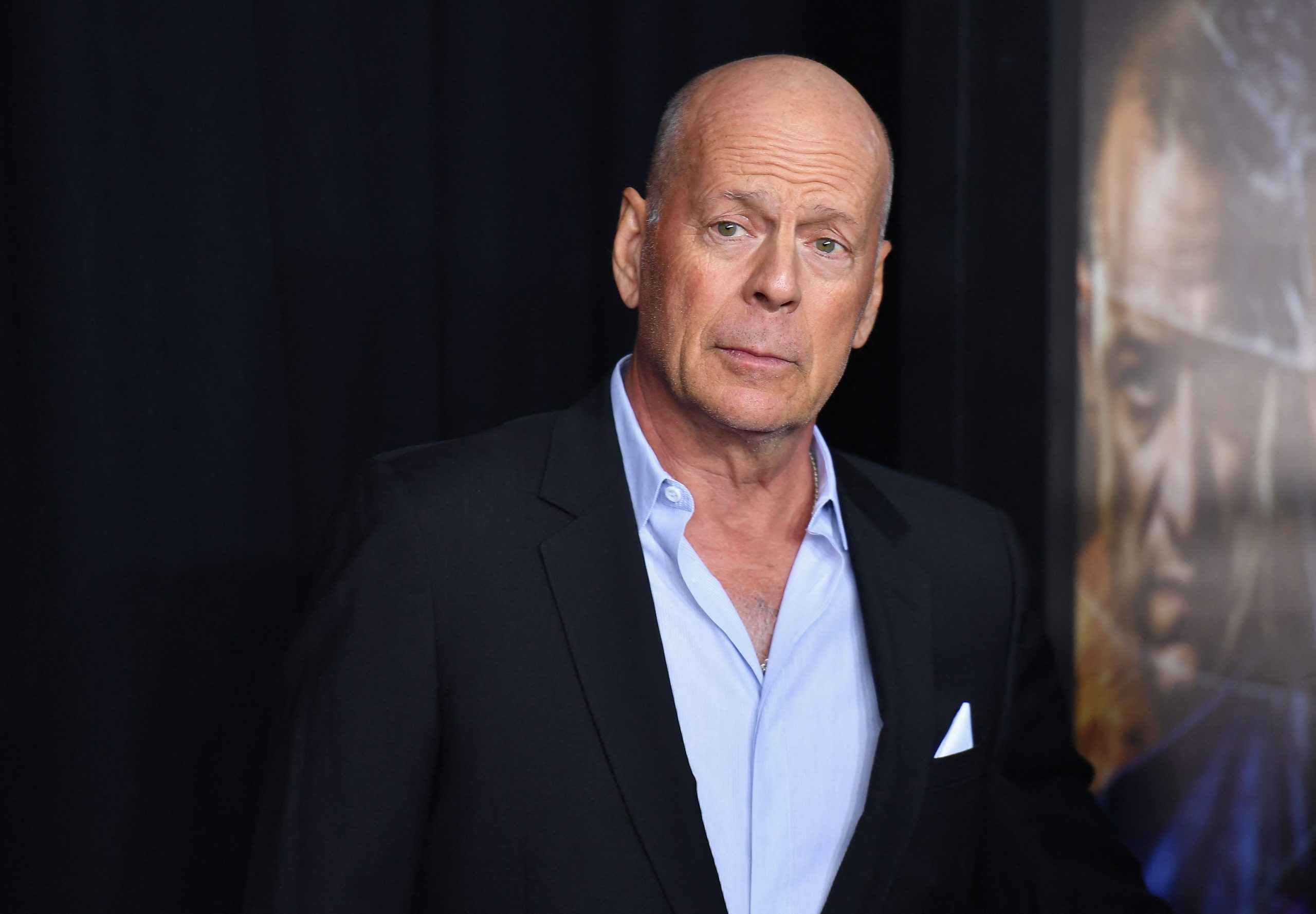 In a more recent Instagram post, Emma shared another thoughtful video dubbed a "care partner PSA."
She wrote, "My message is simple. When we are not looking after ourselves, we are no good to the people we love who we want to show up for and take care of.
"I don't have this down to a fine-science either, but I try. It's an affirmation I use daily so it's kept in the forefront of my mind. 
Your pictures, words of support and love for me and my family were felt. Honestly, thank you, it helps."
"I ask that you'll consider to keep looking for that one beautiful thing or moment in your day. 
And I hope you can take me seriously in my dopey hat," Emma concluded.
Patrick Dempsey's Advice to Cancer Caregivers: Take Care of Yourself, Too
In the footage, she urged her listeners to clear their minds of any "doom and gloom" thoughts or feelings.
"I know that it looks like I'm out living my best life. I have to make a conscious effort, every single day, to live the best life that I can," she said. "I do that for myself, I do that for our two children, and Bruce, who would not want me to live any other way."
Bruce Willis' Frontotemporal Dementia (FTD) Diagnosis
Approximately one year after Bruce Willis announced that he would be stepping away from acting due to an aphasia [which the NCI describes as "a disorder that results from damage to portions of the brain that are responsible for language diagnosis"], it was revealed the actor is suffering from a rare form of dementia. 
Earlier this year, the dad of five's wife Emma opened up about his frontotemporal dementia diagnosis on Instagram, saying, "Our family wanted to start by expressing our deepest gratitude for the incredible outpouring of love, support and wonderful stories we have all received since sharing Bruce's original diagnosis.
RELATED: What Is Bruce Willis' Rare Dementia Diagnosis And How Is His Family Coping With His Diagnosis?
"In the spirit of that, we wanted to give you an update about our beloved husband, father and friend since we now have a deeper understanding of what he is experiencing."
The statement continued, "Since we announced Bruce's diagnosis of aphasia in spring 2022, Bruce's condition has progressed and we now have a more specific diagnosis: frontotemporal dementia (known as FTD).
"Unfortunately, challenges with communication are just one symptom of the disease Bruce faces. While this is painful, it is a relief to finally have a clear diagnosis."
The full announcement on Bruce's condition, which was signed by his current wife, Emma Heming Willis; his ex-wife, Demi Moore; and his children Rumer Willis, Evelyn Penn Willis, Scout Willis, Mabel Ray Willis, and Tallulah Willis, was shared on The Association for Frontotemporal Degeneration (AFTD) website. 
"FTD is a cruel disease that many of us have never heard of and can strike anyone. For people under 60, FTD is the most common form of dementia, and because getting the diagnosis can take years, FTD is likely much more prevalent than we know," the statement read. "Today there are no treatments for the disease, a reality that we hope can change in the years ahead. As Bruce's condition advances, we hope that any media attention can be focused on shining a light on this disease that needs far more awareness and research."
Bruce's family recounted their loved one for always believing in "using his voice in the world to help others, and to raise awareness about important issues both publicly and privately."
They are being open about "this debilitating disease" in hopes to spread awareness and help others who are dealing with a similar struggle.
According to Alzheimers.gov, frontotemporal dementia is "caused by a group of disorders that gradually damage the brain's frontal and temporal lobes." The website continues, "These damages cause changes in thinking and behaviors. Symptoms can include unusual behaviors, emotional problems, trouble communicating, challenges with work, and difficulty with walking."
The disease is also sometimes called frontotemporal disorders. It's rare and often arises in people at a younger age than other types of dementia. Additionally, approximately 60% of people with this form of dementia between the ages of 45 to 64.
"FTD is progressive, meaning symptoms get worse over time. Some people live more than 10 years after diagnosis, while others live less than two years after they are diagnosed. High levels of care, such as 24-hour care, may be needed over time," Alzheimers.gov adds. "Once the person is diagnosed, it is important to plan ahead for financial, legal, and care arrangements that may be needed as the disease progresses."
Caregiving Isn't Easy; Recognize That You May Need Help
When a loved one is diagnosed with cancer or a rare disease like Bruce Willis, it can turn your world upside down. Your attention will suddenly turn from your job and family to caregiving. And no matter how much you plan for your new role, the enormity of it can take you by surprise.
How to Be a Better Caregiver for Your Loved One
"Caregiving is a huge job. It's going to impact your health and your physical well-being. It will impact your finances, your social life, your emotions, and your mental energy," Amy Brown, nurse manager of Gynecologic/Oncology at Johns Hopkins Hospital in Baltimore, Maryland, tells SurvivorNet.
Caregiving can suck up every moment of your free time. Realize that you may need help. "I learned this the hard way myself," Brown says. "I have been the caregiver to my dad for 12 years. And I'm a nurse and I'm designed and equipped to handle that, and I tried to do it myself and failed miserably."
She stresses the importance of caring for yourself while you care for your loved one. "Get sleep, eat well, exercise. Find something that brings you joy every day, whether it is going for a walk, praying, meditating, watching a movie, listening to an audio book, or getting together with friends."
Caregiving Isn't Easy; Recognize That You May Need Help
Though caregiving can be a difficult and sometimes thankless job, it can be very rewarding as well.
"Even though this is not what you signed up for, this is not how you planned your life, and this may be the biggest crisis of your life that you didn't see coming, it has the potential to be incredibly meaningful," Brown says.
Being Open With Your Kids About Disease
Discussing a disease like dementia or a cancer diagnosis with children can be really complicated. You want to be honest with them and you want them to be prepared for what might happen, but at the same time you want to protect them, and be as gentle as possible.
Talking To Your Kids About Cancer
John Duberstein, who lost his wife Nina to cancer, previously explained to SurvivorNet that he and his wife tried to take a progressive approach – and be as open with their kids as possible. But as honest as they were, they ran into some issues with their kids understanding the disease. When Nina started to look healthier, for example, the kids assumed she was getting better … but that wasn't the case.
"It was a real eye-opening moment for two people who felt like they were dealing really head-on with this stuff, talking to the kids," John says.
"So I think it's important to be open with the kids as much as you can, as much as you feel like they can handle. But it's also important to revisit it and not make assumptions … At the end of the night, what Nina had to tell them was, 'I'm not ever going to get better. My cancer is not ever going to go away,' it was hard for them to hear even though they'd already been prepared."
Obviously, not every parent feels comfortable sharing so much about their diagnosis with their children. Some survivors have even told us that they were afraid to tell their family members – but in John and Nina's case, honesty was the best policy.
Contributing: SurvivorNet Staff
Learn more about SurvivorNet's rigorous medical review process.
---