Protect Your Kids from the Sun: An Important Reminder from a Skin Cancer Survivor
When people hear that they can get skin cancer just from experiencing one severe burn as a child, they often dismiss it.
At seven years old, Emma Ceckle, got severely burned in Greece on a family vacation. The mother-of-two, now 47, was recently diagnosed with skin cancer on her forehead, the same place as her childhood burn.
Use sunscreen on yourself and your kids and apply it often. Avoiding the sun during peak hours is also a good idea to protect you and your family from skin cancer.
When people hear that they can get skin cancer just from experiencing one severe burn as a child, they often dismiss it. A mother-of-two just realized that the perceived "old wives tale" is in fact real, as she was just diagnosed with skin cancer in the same exact place on her forehead that her skin got scorched as a child.
At seven years old, Emma Ceckle, now 47, got severely burned in Greece on a family vacation. The jewelry dealer from Birmingham recently noticed a mark on her forehead, the same place as her childhood burn, and thankfully got it checked out right away. It was basal cell carcinoma.
Read More
Emma recalled the burn from Corfu, Greece and how painful it was. "Sunscreen was not as good then as it is now and we were not as aware in the 1980s," she said. "In my adult life, I have been very conscious of applying an SPF and have been very careful since my early 20s to avoid early ageing."
Luckily she caught it in time. The silver lining? Her eight and eleven-year-old daughters no longer complain about having to protect their skin in the sun. "Their aversion to sunscreen has gone and when they complain about sunscreen, I have said it is really important and now they see why."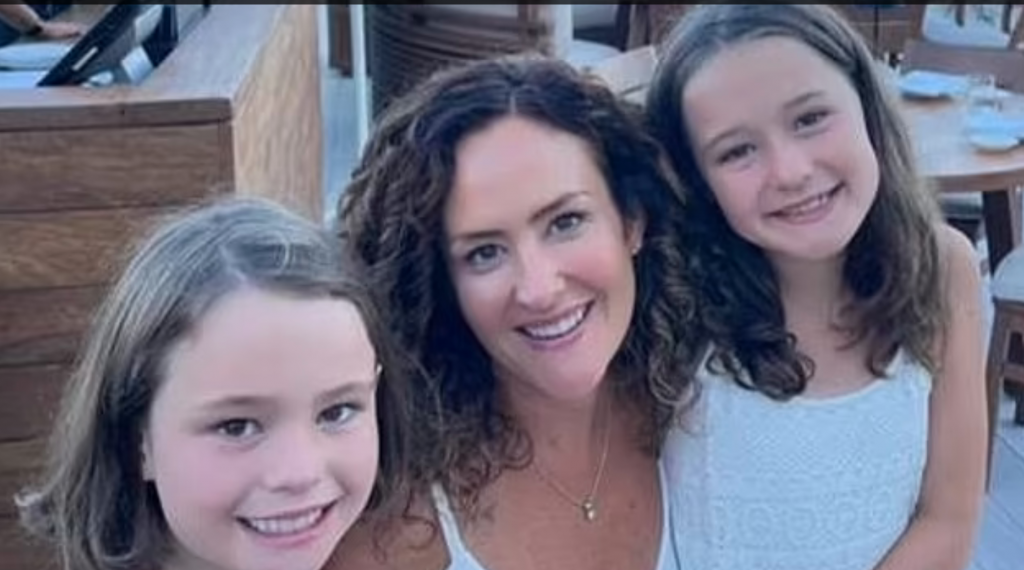 Emma says that her mark was small and just a little sore. "It would bleed and scab and never heal," she shared. "My sister is a doctor and I showed her and she looked at it and thought it was cancerous."
Related: 49-Year-Old Montana Woman Thought Brown Spot On Her Face Was a Beauty Mark, But it Turned Out to be Skin Cancer
Some are not as fortunate as Emma to catch skin cancer early, which is why screenings and protecting your skin are imperative.
"People need to be really conscious of protecting their children," she cautioned, "and we all already know we should wear a hat and apply sunscreen regularly but somehow, it's easy to forget."
Raising Awareness About Skin Cancer Prevention
Basal cell carcinoma, the most common form of the disease that accounts for roughly 80% of cases. Typically, melanoma is the most aggressive, and basal cell is usually easier to treat, especially when caught early.
Additionally, just like with traditional chemotherapy, patients have a wide range of side effects and reactions—some mild, some more severe.
Choose the Right Sunscreen and Use it Often
Dr. Cecilia Larocca, a dermatologist at Dana-Farber Cancer Institute, recommends to SurvivorNet that you use no less than SPF 30 and reapply it every two hours. "Your sunscreen should also be broad spectrum," says Dr. Larocca, meaning it covers both UVB and UVA rays.
One thing that many people do not know is that you only get about 50% of the SPF on the label. "So, if you're using SPF 60, you're really getting closer 30 SPF of protection," Dr. Larocca says.
Related: Many Sunscreen Products Are Only Half as Effective as They Claim to Be, According to New Research
To make sure you're getting the right protection, she also recommends using sunscreen every two hours and wearing protective clothing, such as a hat and sunglasses.
video id=zj7tQQHA]
Top 5 Ways to Protect Your Skin From Skin Cancer
For most people, there are simple ways to significantly reduce your risk of developing skin cancer. We asked dermatologist Dr. Dendy Engelman to provide the top five ways to protect your skin from skin cancer. Turns out, most of her recommendations are really simple to implement, and could save your life.
Avoid sun during peak hours – This means from 10 a.m. to 2 p.m. It doesn't mean you should never go outside during the middle of the day, but make sure you're protected when you do venture outdoors.
Cover your skin and eyes – A wide brim hat and sun glasses will protect your face, the top of your head, your ears, and the delicate skin around your eyes.
Wear an SPF of 30 or higher – This is easy enough. Plenty of facial moisturizers have SPF built into them. Dr. Engelman also recommends reapplying every few hours, or after excessive sweating or swimming.
Get an annual skin check – You can check your own skin for anything that looks out of the ordinary, but you should still get a yearly check to make sure you didn't miss anything. If you do happen to notice anything out of the ordinary in between checks, schedule an appointment to talk to your doctor about it ASAP — it is always worth it to make sure.
Avoid tanning beds – This one is obvious … but just a reminder, tanning beds can significantly increase your risk of developing melanoma. If you feel like you're just too pale, Dr. Engelman recommends a sunless tanner. "There's absolutely no benefit to going to a tanning bed," Dr. Engelman said.
Learn more about SurvivorNet's rigorous medical review process.