A Cancer Diagnosis Is 'Not To Be Played With'
The Real Housewives of Potomac stars are calling out costar Mia Thornton, 37,  for a premature cancer scare and posting about it publicly on social media.
The costars questioned Mia for going public about her health scare so quickly before being diagnosed.
All cancer diagnoses should be taken seriously and when someone poses a cancer scare as a cancer diagnosis it can take away from those individuals who actually have the disease.
Check out SurvivorNetTV's showing of A Mild Touch of Cancer, which chronicles David Downs experience with non-Hodgkins lymphoma with a bit of humor and honesty.
A
cancer diagnosis
is devastating news and should always be taken seriously. Which is why Mia Thornton, 37, the Maryland-based star of
The Real Housewives of Potomac 
is facing backlash from costars who questioned the truthfulness of her cancer scare.
In February, Mia posted a selfie for her fans with a caption about an alarming phone call she received  from her doctor telling her she needed to go to John Hopkins Cancer Center "for further evaluation."
Read More
RELATED: 'The Storm Is Not Over:' 'Real Housewives' Star Mia Thornton On Frightening Test Results, Cancer Diagnosis
She followed up in March with another post sharing "so far no cancer" and that she was undergoing testing and will have two lumps surgically removed for a biopsy. She did not share where the lumps were or any details of her diagnosis.
 

View this post on Instagram

 
Her costar Gizelle Bryant, 52, was quick to question Mia's posts, telling Us Weekly "not everything" is meant for social media.
"And if there is a situation where it is something like cancer — that's not to be played with. It's not a joke or a game," she told Us Weekly, in an interview. "So, if you don't have cancer, then you surely shouldn't be telling the world that, and as Housewives, people that are on this public platform, you have to be responsible for the things that you put out there. And that's kind of how what I was saying to her like, 'Look, you can't just be willing nilly with what you're saying to the people because you're a Housewife and this is a platform, and you have to just be very smart about the things that you're saying publicly.'"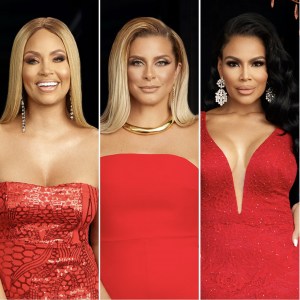 'I Thought It Was Odd'
Mia's other costar Robyn Dixon also told Us Weekly she doubted the severity of Mia's posts.
"My first reaction when I saw the post was like, 'Oh, my God, what's going on? I hope she's OK.' And then I had a 'wait a minute' moment, like, 'Why is she saying all this on Instagram, like, why is she telling this to, you know, hundreds of thousands of strangers?'" said Robyn.
"I thought it was odd to share that type of information so prematurely because it definitely caused an emotional reaction in me and I'm like, 'I couldn't imagine, like, why you would share this with on a platform like this?' I definitely had my thoughts."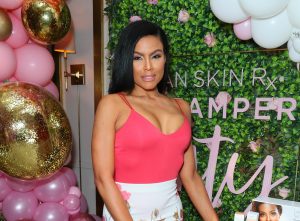 Mia hasn't posted about her cancer scare since March and recently told Essence Magazine she was "doing ok."
"I'm good. I'm much better. I'm out of it. Having to talk about it now, sometimes makes me feel not so ok just because it was the hardest time of my life and I've been through a lot, so you can only imagine," said Mia, who didn't elaborate on her diagnosis.
Reaching A Cancer Diagnosis
"When it comes to your health, be a little pushy," said Dr. Zuri Murrell, a colorectal cancer surgeon and Director of the Cedars-Sinai Colorectal Cancer Center.
Be Pushy, Be Your Own Advocate… Don't Settle
"You know your body better than anyone else. When you see a doctor for a problem, don't hesitate to make sure that your question is fully answered and that you are comfortable with the plan moving forward," adds Dr. Murrell, "From a doctor's perspective, every problem should have a diagnosis, a treatment, a plan for follow-up, and a plan for what happens next if the treatment doesn't work."
He adds, as a patient, if you don't feel like each of these four things has been accomplished, just ask! Even if it requires multiple visits or seeing additional providers for a second opinion, always be your own advocate.
'A Mild Touch Of Cancer'
SurvivorNetTV presents A Mild Touch of Cancer, which chronicles David Downs experience with non-Hodgkins lymphoma with a bit of humor and honesty.
"It's been a blast, and while I would never wish it on anyone, I am strangely glad that I had a mild touch of the cancer," Downs told the publication Stuff.
A Mild Touch of Cancer 
"Terminally ill, David makes it to Boston where he enters a clinical trial in cancer immunotherapy called CAR T-cell therapy. For those left with few options, CAR T is the last lifesaver thrown, and for David, the treatment is a resounding success. On his return to Aotearoa, he discovers that the Malaghan Institute in Wellington has started their own CAR T trials, and so begins David's next great adventure: helping other New Zealanders negotiate their own cancer journeys," according to New Zealand International Film Festival.
A Mild Touch of Cancer is a story "of generosity, family connections and courage," said NZIFF. It explores the science and history of immunotherapy, providing an exciting glimpse into what may very well be the cure for cancer.
Learn more about SurvivorNet's rigorous medical review process.
---