Tim Tebow's Ongoing Support Of Cancer Survivors:
Visited and prayed with Chase Mills, 19, as he fights Ewing's Sarcoma
Surprised 8-year-old Grayson Coleman with FaceTime call
Sent video message to Jake Steel during hospice care for ALL
Inspired by Ravi Zacharias, his minister, who fought bone cancer
We're celebrating Tim Tebow's 33rd birthday here at
SurvivorNet.
Why? Let's just say Tebow, the Heisman-trophy winner and NFL quarterback, has earned plenty of grateful friends in the cancer community.
RELATED: Former NFL Quarterback Tim Tebow Fights Back Tears While Updating Fans On Church Minister's Battle With Bone Cancer
Read More
The football star's 
Tim Tebow Foundation
is "on a mission to bring Faith, Hope & Love to those needing a brighter day in their darkest hour of need." And the Foundation counts cancer —  especially kids with cancer —  among its priorities.
Chase and Sadie: Praying Together
"Your faith and attitude inspires me so much," said Tebow, when he paid a surprise visit to teenage newlyweds Chase Mills and Sadie Smith.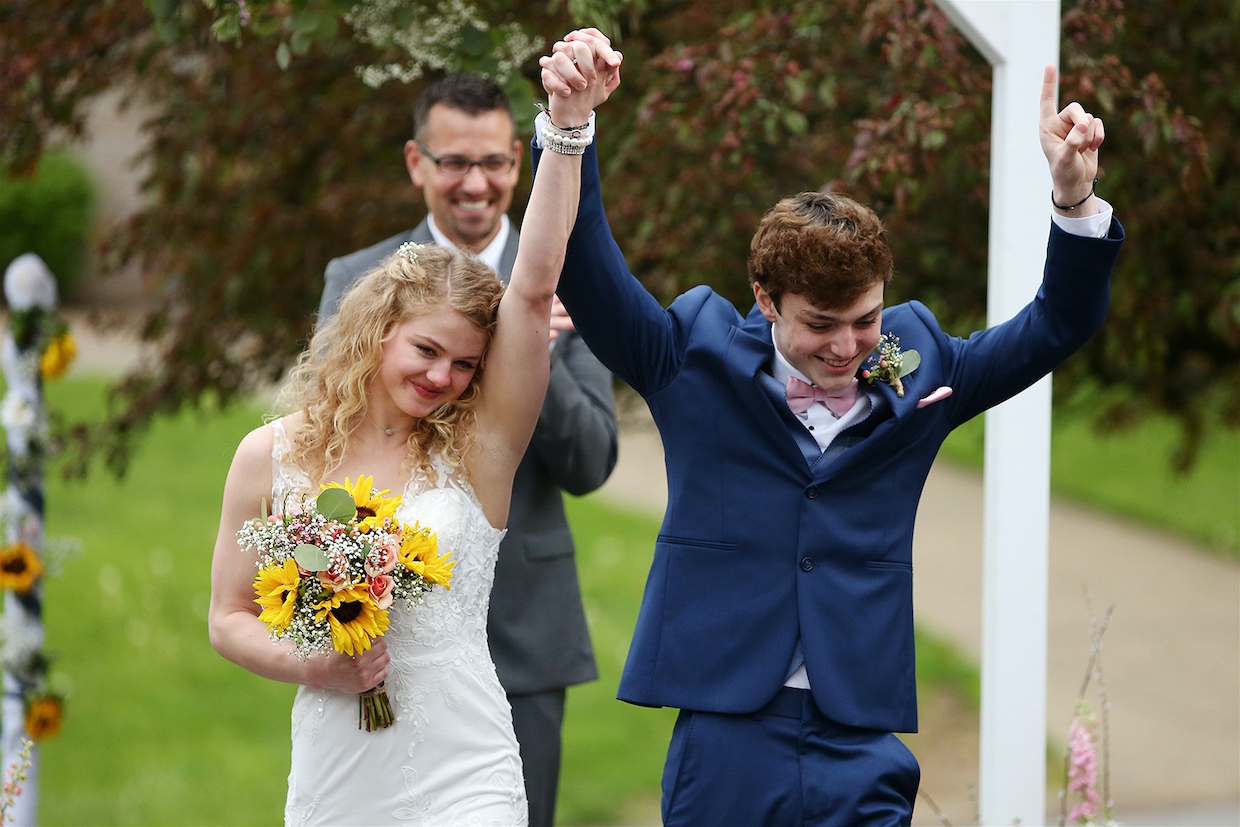 Mills, 19, has been battling bone cancer Ewing's Sarcoma for six years, and once doctors told him and his family that the cancer had spread throughout his body and it was suspected he only had a few months to live, Mills married his girlfriend, Smith, during their senior year of high school.
RELATED: High School Senior Who Married With Months To Live Puts Spotlight On Sarcoma — 'Forgotten Cancer'
The couple's story has inspired many across the country, including Tebow, who visited the couple two months after they were wed. Tebow shared photos with them on Instagram and commended Mills for his faith while battling the disease.
Grayson Coleman: "Awesome to See You Smiling"
When the FaceTime call came, Grayson Coleman's mother, Dawn, assumed it was from a member of Tebow's foundation. Her son, 8, had been diagnosed with bone cancer and was going through a rough patch.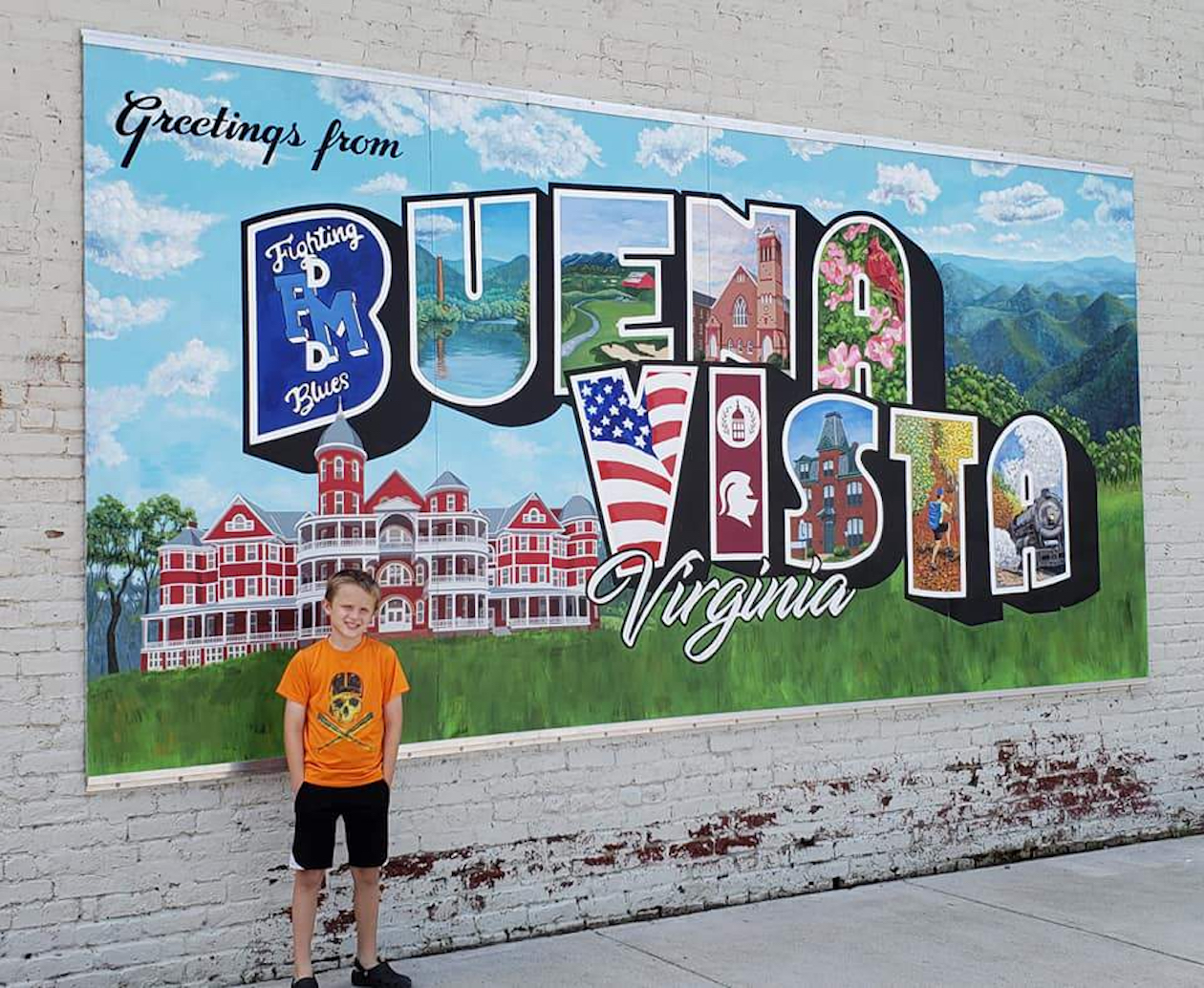 Grayson Coleman, 8, "cracked the biggest smile I think I've ever had in my life" when he got a FaceTime call from Tebow.
"People talk about cancer and chemo and how it makes you physically sick, but it's the other stuff too, the mental and emotional," his mother, Dawn Coleman, told WSLS.com.
Instead, the face on her son's phone was Tebow's. "We're praying for you. We love you and it's awesome to see you smiling right now buddy," Tebow told Grayson.
RELATED: Why The Increase in Childhood Cancers? Groundbreaking New Study Invites Families To 'Stand Up And Be Counted'
"I was so happy," Grayson said, after the call. "It cracked the biggest smile I think I've ever had in my life."
"It was a week Grayson really needed some uplifting, so it's just amazing timing," Dawn Coleman added.
Jake Steel: "What An Inspiration You've Been"
In July, Tebow reached out to Jake Steel, who was diagnosed with Acute Lymphoblastic Leukemia in June of 2018.
RELATED: 'He Did It!' Criss Angel's Son, 6, 'Makes Count', Begins Immunotherapy for Acute Lymphoblastic Leukemia
College football was the family's outlet – and their favorite player was Gators quarterback, Tim Tebow. Side effects from treatment had left him paralyzed. When Jake entered hospice care, Sara Shufelt and HPH Hospice, contacted Jake's favorite quarterback, according to Spectrum News-9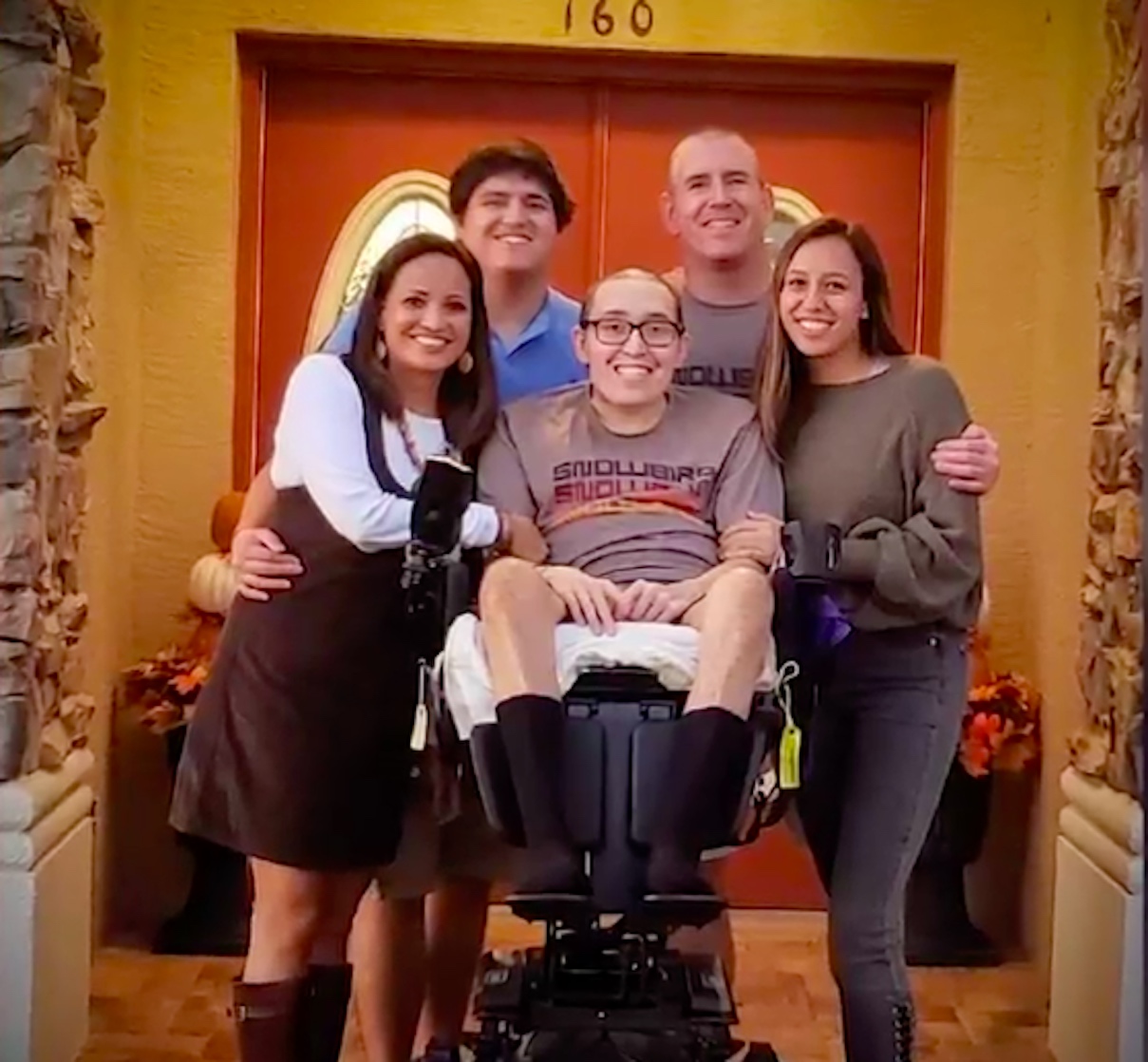 Jake Steel (center) received an inspiring video message from Tim Tebow, his favorite football player, just days before he died. 
The pandemic prevented Tebow from traveling but, after hearing Jake's story, Tebow sent him a video message: "Hey Jake, this is Tim Tebow. I just wanted to say, man, what an inspiration you've been," the former Gator said.
RELATED: 'I Understand What It's Really Like' — Famed Illusionist, Criss Angel Presents Make-A-Wish Award as His Son Fights Cancer
Jake "really, really liked it and (it was) totally unexpected. We hadn't told Jake anything about it," Liza Steel said. Jake passed away two days after watching Tebow's video.
Ravi Zacharias: Tebow's Minister
Tebow's minister, Ravi Zacharias, who lost his battle with a rare bone cancer in May, was Tebow's inspiration.
RELATED: Fans Grieve With Former NFL Quarterback Tim Tebow Over The Loss Of His Minister, Ravi Zacharias, Who Passed Away From Bone Cancer
"I'm so grateful for Ravi and his life and our friendship and everything that he has helped mentor me in," Tebow said before Zacharias' death.
"I just want to share so many of these stories, how he's touched your life, how he's touched my life, to be able to encourage him before he goes home to his forever home with his Heavenly Father," Tebow shared in his heartfelt video message on Instagram, (below).
Pediatric Cancer Patients And COVID-19
While researchers have found that older adults are at most risk of contracting COVID-19, experts have told SurvivorNet that pediatric cancer patients are also susceptible to the virus.
"Children with cancer in general have compromised immune systems because they have a cancer," says Dr. Purvi Parikh, a pediatric ontologist at NYU Langone Health.
RELATED: Ariana Grande Tweets, 'Love You Always' in Tribute to Young Fan Who Lost Her Battle With Cancer Today
"Then on top of that, they might be on treatments that further compromise their immune systems, such as chemotherapy or radiation or any type of transplant," Dr. Parikh says. "So for that reason, their immune system is not working as well as it would if they were healthy, and they're at higher risk not only for catching COVID-19, but having severe outcomes from it."
Related: New Disease Appearing In Children Amid COVID-19 — What To Know About Multisystem Inflammatory Syndrome in Children (MIS-C)
Due to the infectious virus, hospitals have taken extra precautions to keep patients, staff, and family members safe. Many facilities across the country have suspended family visitations for patients in the hospital. Oftentimes, only one family member will be allowed to visit.
Learn more about SurvivorNet's rigorous medical review process.
---