Remembering Chadwick Boseman
It was one year ago today that Black Panther star Chadwick Boseman lost his battle with colon cancer. His death shook the nation — he was just 43 — and highlighted the importance of colon cancer screening.
Boseman's death also highlighted the importance for screenings among young at-risk people and Black Americans; Black Americans are 20% more likely to get colon cancer, and 40% more likely to die from the disease.
"Often colon cancer — it's considered a silent and deadly killer in that what happens is people often don't know that they have colon cancer," Dr. Heather Yeo told SurvivorNet. "They don't have symptoms. That's why we screen for colon cancer in the United States."
It was one year ago today that
Black Panther
star Chadwick Boseman lost his battle with colon cancer. His death shook the nation — he was just 43 — and brought the importance of colon cancer screenings for young people to the forefront of everyone's mind.
In 2016, Boseman was diagnosed with stage 3 colon cancer and it eventually progressed to stage 4. He battled the disease rather privately for about four years and worked on films while undergoing treatment. But on Aug. 28, 2020, his family posted the news of his passing to Instagram.
Read More
"A true fighter, Chadwick persevered through it all, and brought you many of the films you have come to love so much," the post reads in part. "From
Marshall
to
Da 5 Bloods
, August Wilson's
Ma Rainey's Black Bottom
and several more, all were filmed during and between countless surgeries and chemotherapy."
"It was the honor of his career to bring King T'Challa to life in Black Panther. He died in his home, with his wife and family by his side. The family thanks you for your love and prayers, and asks that you continue to respect their privacy during this difficult time."
Related: Stage Three Means Cancer Has Spread Outside the Colon Wall
'Silent Killer': Importance Of Colon Cancer Screenings
Boseman's death shocked the world as his battle with cancer was kept private. People were met with grief upon hearing the news, but a glimmer of hope came out of the tragedy: many began to realize the importance of getting screened for colon cancer.
Michael Sapienza, chief executive officer of the Colorectal Cancer Alliance, told SurvivorNet on Friday that due to the COVID-19 pandemic there hasn't been an uptick in colon cancer screenings, but Boseman's passing has transformed the way colon cancer is talked about.
"His passing was really a catalyst to get people moving and get people talking about (colon cancer)," Sapienza told SurvivorNet.
Sapienza said that Boseman's passing is also one of the reasons the age to be screened for colon cancer was lowered from 50 to 45 years old; the change was implemented by the U.S. Preventive Services Task Force.
Related: Common Misconceptions About Colon Cancer
Boseman's death further highlighted the even more increased importance for screenings among Black Americans, who are 20% more likely to get colon cancer, and 40% more likely to die from the disease. In contrast, a recent study completed by a research team at NYU Langone Health found that white patients saw the highest surge in colorectal cancer cases, jumping 15% between 2001 and 2016.
Meanwhile, rates of the disease among younger Hispanic people rose more slowly — 5% — and didn't increase for young Asian and Black people, although the latter group still had the highest rate of colon cancer overall — reaching 48 cases per 100,000 people by 2016 for every age group.
The findings of the study reveal "striking" racial differences in colorectal cancer rates among people in the prime of their lives. While Black Americans are more likely to develop colon cancer, the study authors say that colon cancer is becoming a serious problem for younger patients, and young Americans should not brush off early warning signs, such as abdominal pain, low blood counts and rectal bleeding.
Current guidelines call for colon cancer screening to begin at age 45, but people who are at high risk are often advised to begin screening earlier.
Dr. Heather Yeo tells SurvivorNet that she calls colon cancer — the third most common cancer in the United States — the "silent killer."
"It is important (to get screened)," Dr. Heather Yeo tells SurvivorNet. Yeo, who is a medical advisor for SurvivorNet, is an assistant professor of surgery and health care policy and research at Weill Cornell Medical College.
"Often colon cancer — it's considered a silent and deadly killer in that what happens is people often don't know that they have colon cancer," she said. "They don't have symptoms. That's why we screen for colon cancer in the United States."
Related: Actor Chadwick Boseman, 43, Passes From Colon Cancer After Private 4-Year Battle, Devastating Fans: 'Immeasurable Grief'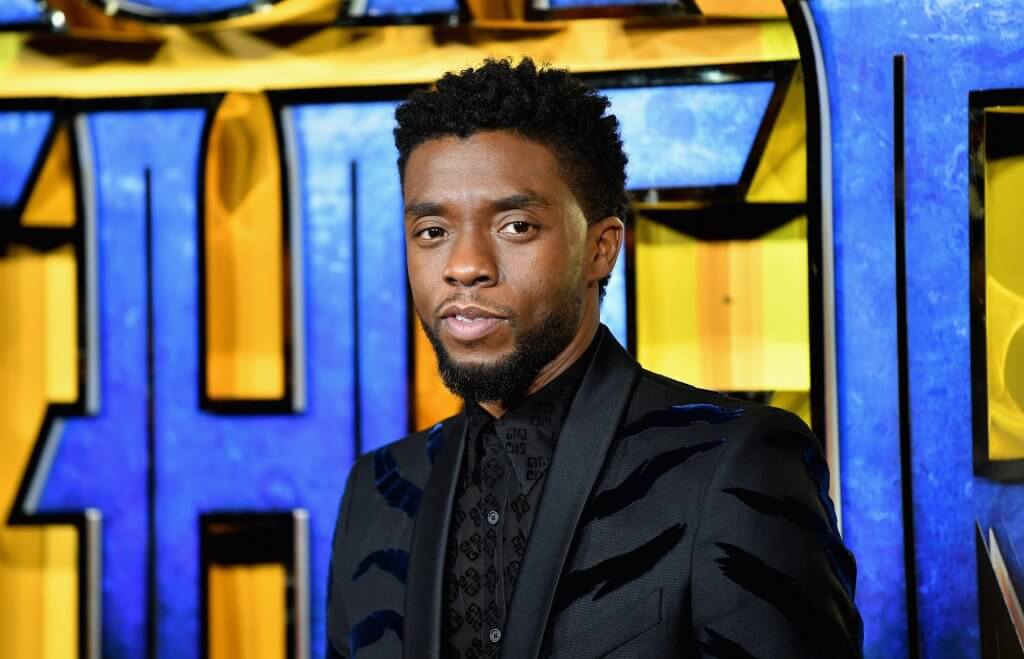 Boseman Was 'Inspiring'
When Boseman's family posted the news of his passing one year ago, they called him what he is: a true fighter. That message has resonated with so many people across the world as they learned the movie star was battling cancer during his stellar performance in Black Panther.
"I watched Black Panther (a few months ago) … the fact that Chadwick was a stage 4 colon cancer patient and was doing what he was doing in that movie was insanely inspiring," Sapienza told SurvivorNet.
Colon cancer isn't an easy diagnosis, Sapienza added, "and the fact that he was performing at that level is inspiring."
Earlier this year, Boseman's performance in Ma Rainey's Black Bottom landed him a posthumous Oscar nomination. He didn't win that award, but the Black Bottom performance did land him a Golden Globe for best actor performance in a motion picture – drama, and a Critics' Choice Award for best film actor. Boseman's widow, Taylor Simone Ledward, accepted the Golden Globe on his behalf and used the platform as an opportunity to speak up about colon cancer awareness.
On her husband's behalf, and because of his fight, she encouraged people to "keep going" and "take all the moments to celebrate those we love"; her words resonated specifically with cancer patients, survivors and their families.
Learn more about SurvivorNet's rigorous medical review process.
---