Living With Stage 4 Colon Cancer
Maryella Mckenzie went to urgen care with stomach pains, but she was told to simply add more "roughage" to her diet.
She was diagnosed with stage 4 colon cancer eight months later.
A recently published report found that more young people are being diagnosed with colorectal cancer (cancer that starts in the colon or rectum).
You should prioritize recommended screenings, be on the lookout for any changes to your health and advocate for yourself if you feel like something isn't right.
A cancer battle, or any struggle for that matter, can lead to a whole host of complex emotions. Staying positive and focusing on the 'controllables' of your situation can help you live the life you want while fighting cancer.
When 37-year-old Maryella Mckenzie experienced stomach pains, doctors told her to simply eat more fiber to releave a blockage in her colon. But it wasn't until eight months later that she was actually diagnosed with colon cancer.
Mckenzie was diagnosed with stage 4 colorectal cancer (cancer in the colon or rectum), and it had spread to her liver. Now the mother of two is sharing her story to inspire others not to be fearful of going to the doctor when noticing something is wrong with their body.
Read More
With her mantra "mental over physical," Mckenzie strives to make the most out of life and stay positive despite the challenges that have been thrown her way. "Tired of thinking…Tired of cancer…Tired of staying positive through it all…Tired of ignoring the negative thoughts…But, give up? I WILL NEVER," she once wrote in an Instagram post. According to
The Colon Club
, McKenzie's doctor said her cancer could have been with her for about 10 years prior to getting diagnosed.
She first noticed stomach pains in January 2020, a symptom that prompted her to visit an urgent care. That was when an ultrasound showed what looked like a blockage in her colon, and doctors advised she should eat more "roughage."
Roughage, as fiber is sometimes called, in your diet can help move things along in the digestive tract, according to the Mayo Clinic. It's the parts of food that the body doesn't fully digest and passes through the bowel. Roughage can be found in whole-grains, fruits, vegetables, beans, peas, legumes and nuts.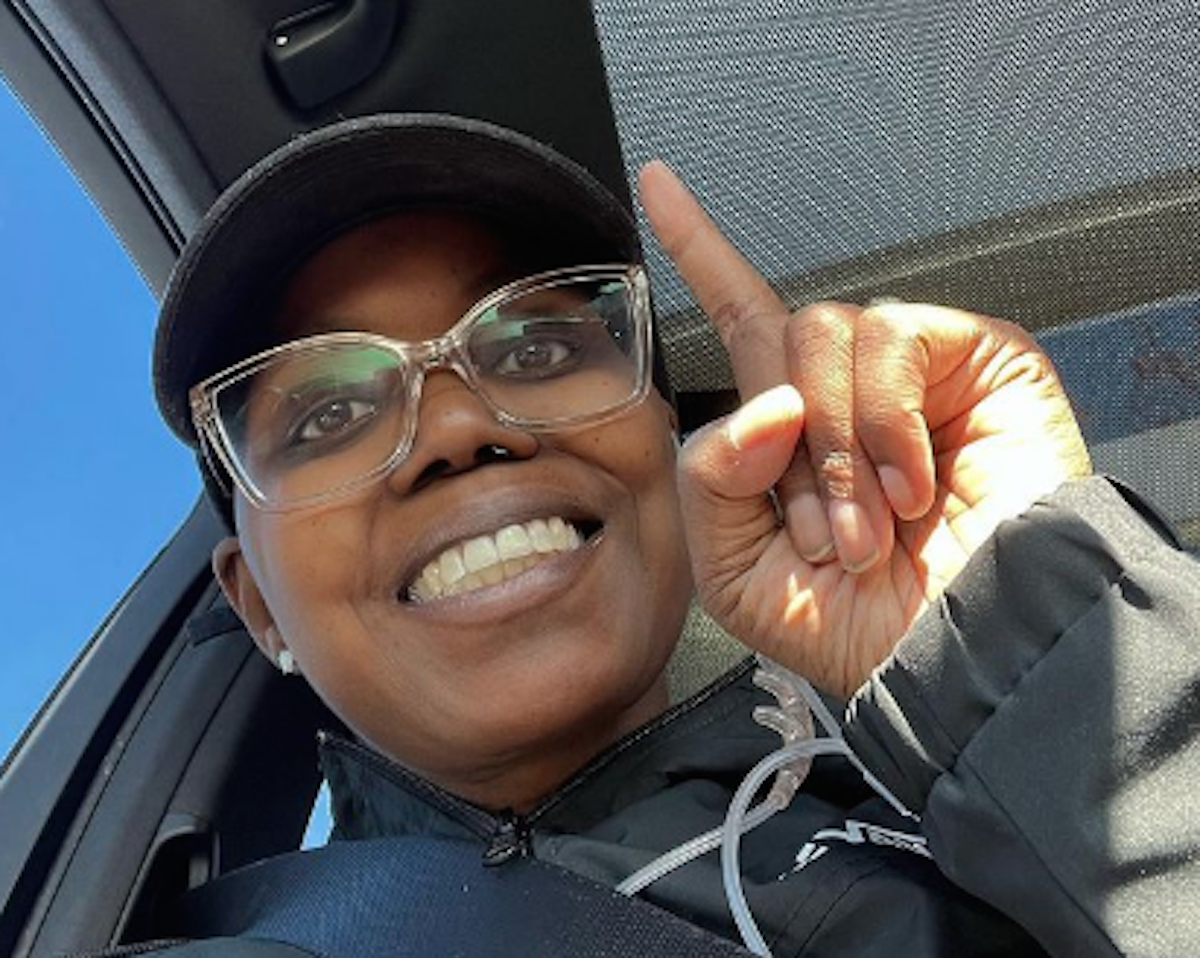 Then, months later, she experienced more pain in the side of her body after lifting a box at her job. However, she dismissed it as a pulled muscle.
When the pain persisted, she went back to urgent care — a visit that led her to the emergency room after an X-ray indicated a possible issue with her gallbladder.
Additional X-rays showed a mass on her liver and fluid in her lungs, but the ER doctor figured her problems were due to COVID-19 (It was, after all, at the heigh of the pandemic). But she ended up testing negative for COVID-19.
After multiple doctor visits, scans, blood tests, and a colonoscopy, McKenzie was diagnosed in August 2020 with stage 4 colon cancer that metastasized (spread) to her liver and lungs.
She has already undergone months of chemotherapy treatments and surgery on her liver and colon, and the growths found in her liver and lungs are continuing to decrease in size.
Brain lesions were later found in her body, so McKenzie recently began radiation treatments and is scheduled for a follow-up MRI in two months as her chemo treatments are paused.
Speaking on The Book of Us podcast, Mckenzie stressed the importance of not being scared to visit your doctor.
"If something is wrong… Go. I'd rather you go than not go because my doctor told me, had I not come I wouldn't have been here six months later.
As Mckenzie continues her cancer battle, she often shares updates publically on her Instagram, TikTok, and YouTube channel where she goes by the name NicoleHerStory.
"It is what it is man. As I said, sometimes I said I want to cry but I just got too much to do. I have to keep busy, I have to keep going," Mckenzie previously said in one of her YouTube videos. "Life does not stop and I'm just so grateful in 2021 that I'm still me. I'm still able to play with kids, roll with kids, do TikToks, you know, have fun! It's a blessing and I'm not going to take the for granted."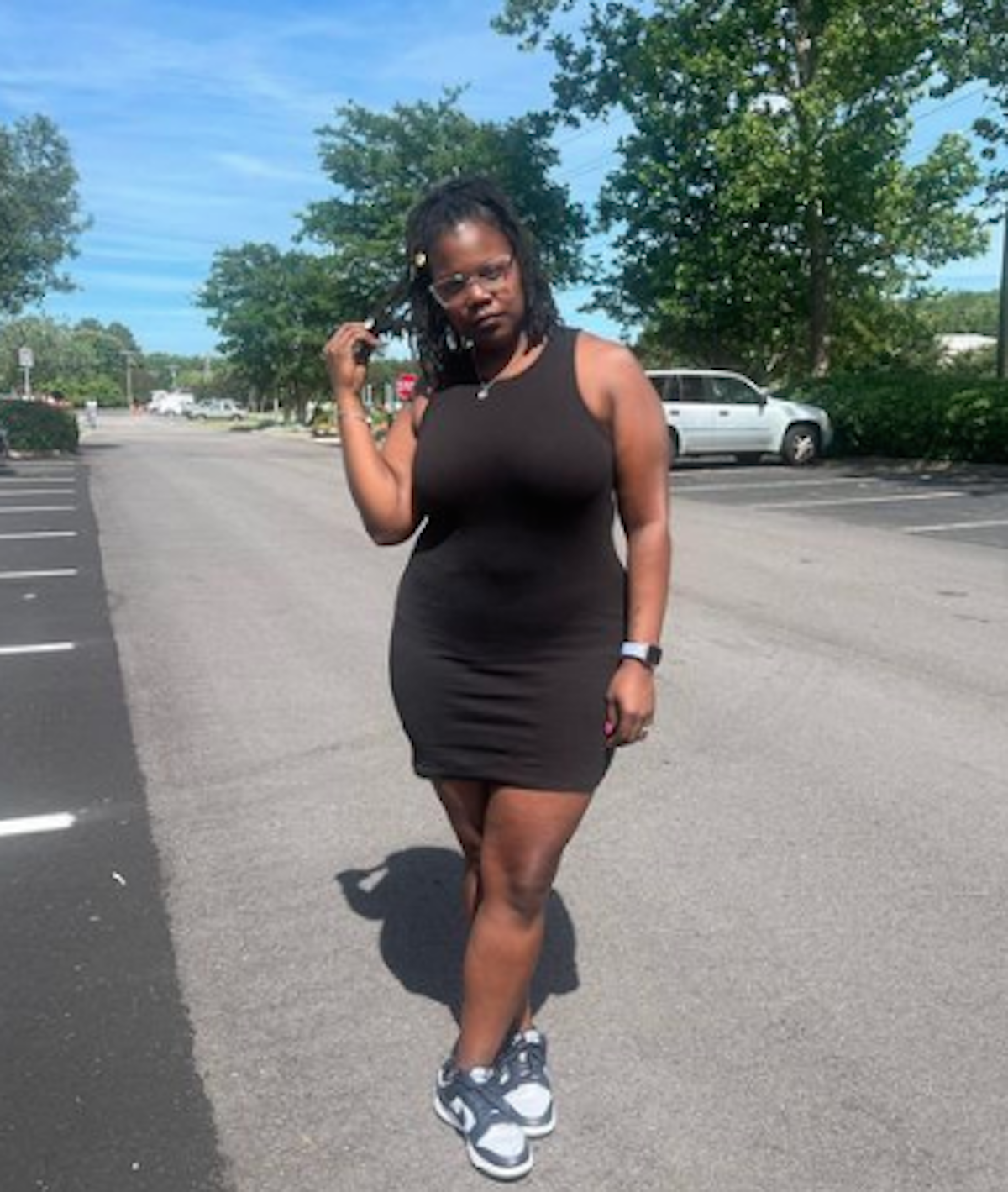 In one of her recent Instagram posts, Mckenzie described her cancer battle as "mental over physical," stating, "I'm stronger than what I seem."
McKenzie has turned to GoFundMe to obtain financial support from her community following her diagnosis.
"Life has hit me unexpectedly, and I need help to live a regular life to the best of my ability. It seems like a new bill hits me every week," she wrote on the crowdfunding page. "I just want to limit my stress level as much as possible. Having cancer is already stressful enough. If you can help me, I would greatly appreciate it."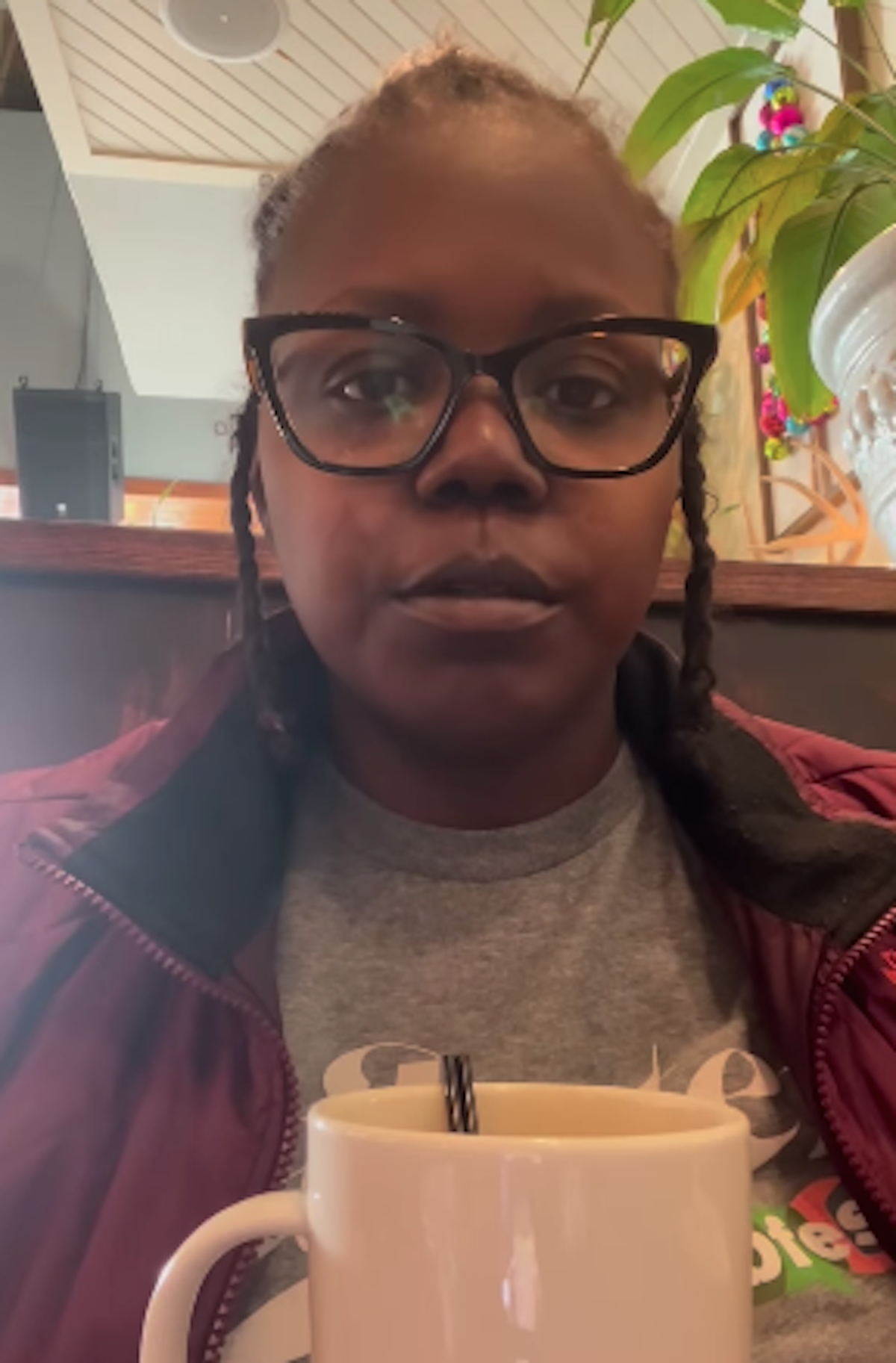 Understanding Your Options With Stage 4 Colon Cancer
A patient's battle with stage four colon cancer is dependent on the stage of the disease they are diagnosed with. Patients with earlier-stage disease (ie. stage 1) have improved overall survival when compared to patients with later-stage disease (ie. stage 4).
"Stage 4 colorectal cancer means that the cancer has spread beyond the colon wall, to a distant part in the body, or to another organ nearby," Dr. Heather Yeo, a colorectal surgeon at NewYork-Presbyterian/Weill Cornell Medical Center and an advisor to SurvivorNet, told SurvivorNet in an earlier interview. "Sometimes with different chemotherapy and surgical treatment, you can get patients to have a complete cure. A chance of survival is lower than stage three but we still get cures even in stage four patients, which I think is really exciting."
Yes, Women Do Get Colon Cancer
The most important thing to keep in mind regarding hearing statistics such as this is that each patient is different, and there is hope for a cure in every stage of the disease.
RELATED: For Kentucky Teacher, 24, Indescribable Stomach Pain on Long Transatlantic Flight Turns Out to Be Colon Cancer — Know the Symptoms
Multiple treatment options are available for patients with stage four disease, including both surgical and non-surgical options depending on patient factors, like location and extent of disease and performance status.
Thanks to the development of new therapies for metastatic colorectal cancer, there have been increased improvements in survival. Many of these treatment options involve a multidisciplinary approach and should be tailored to the individual patient depending on the location and the extent of metastatic disease.
Battling Stage 4 Colorectal Cancer 
Additionally, Dr. Yeo notes that colon cancer "affects both men and women" and is the third most common cancer in the United States.
Younger People Are Getting Colon Cancer
The average age of diagnosing someone with colon cancer is 68 for men and 72 for women, according to the American Cancer Society. For rectal cancer, the age is 63 for both men and women. However, there's an alarming increase in the number of younger people being diagnosed with the disease.
RELATED: Can the Stuff in My Gut Cause Cancer? There May Be A Link to Colon Cancer
"In contrast to decreasing CRC [colorectal cancer] incidence in older adults, rates have been increasing in adults aged 20–39 years since the mid-1980s and in those aged 40–54 years since the mid-1990s," the ACS report reads. "From 2011 through 2019, rates increased by 1.9% per year in people younger than 50 years and in those aged 50–54 years."
Additionally, the report found a rise in people being diagnosed at more advanced stages than in the mid-1990s, prior to widespread screening.
RELATED: Teen Thought Bleeding Was From Hemorrhoids — It Was Stage 4 Colon Cancer: How Her Brave Positivity Helped Her Beat Disease That More Young People Are Getting
Dr. Yeo says the shift could be caused by various things.
"We don't know for sure why we are seeing earlier onset and death from colon cancer," Dr. Yeo told SurvivorNet. "It is likely a combination of factors, including diet and genetics as well as access to care and some environmental factors."
Given the changes in colorectal cancer diagnoses, the United States Preventive Services Task Force recently changed its colorectal cancer screening recommendations to begin at age 45 instead of 50.
"We know that colon cancers can be prevented when polyps are found early," Dr. Yeo said. "Lowering the screening age helps somewhat with this. But access to care is a real problem."
If have not yet turned 45 but have concerns about your risk, speak with your doctor. You should ask about your individual risk dependent on your lifestyle and family history and find out when screenings would be right for you.
Additionally, make sure you listen to their body and take note of any changes or concerning symptoms.
Colon Cancer Symptoms
Possible colorectal cancer symptoms to be aware of include:
A change in bowel habits such as diarrhea, constipation or narrowing of the stool that lasts for more than a few days
A feeling that you need to have a bowel movement that's not relieved by having one
Rectal bleeding with bright red blood
Blood in the stool which might make the stool look dark brown or black
Cramping or abdominal (belly) pain
Weakness and fatigue
Unintended weight loss
These symptoms don't always indicate cancer, but if you do experience them or are concerned about any changes to your body, it's important you speak to your doctor soon.
Controlling Your Mindset During Cancer
In an earlier interview with SurvivorNet, Dr. Mona Robbins, a licensed psychologist at UT Southwestern Medical Center, spoke about how one's mindset can play a major role in helping you throughout your cancer journey. She says it's necessary to understand that there are some things you can control and others you just can't.
"There's this connection with the mind and the body that if we adjust the way that we think, we can really help our bodies to heal," Dr. Robbins said. "For areas where you can control, how can you either advocate for yourself, ask more questions, clarify the needs? Or even, then, where areas where you can't, how can you take things one day at a time? Recognizing some of the good that may be present in the day, as opposed to all of the bad you may think is there."
And one way to stay positive and focus on the 'controllables' is to set up plans for the future.
"Have something to look forward to – either in a couple months, if not at the end of the week – so that that brings up your spirit and your energy so that you feel a little bit more hopeful about what's happening," she said.
Contributing: SurvivorNet Staff
Learn more about SurvivorNet's rigorous medical review process.
---