How Alcohol Can Increase Your Risk for Cancer
Rockstar David Bowie is known for iconic hits like "Space Oddity," "Blackstar," and "Blue Jean." Privately, he battled liver cancer until word spread of his diagnosis in 2014. Although Bowie admitted in interviews he was once a heavy drinker, we do not know the exact cause of his cancer diagnosis.
Bowie's cancer briefly went into remission in 2015, until it returned in a more advanced stage. He passed away in 2016 at age 69.
Drinking has been shown to increase your risk of developing several cancers, including head and neck, esophageal, liver, breast, and colorectal, according to the National Cancer Institute.
New research published in JAMA Open Network involving a little more than 15,000 cancer patients found that many of them engaged in binge or hazardous drinking behaviors even during treatment.
Research shows that people who lowered their consumption in turn lowered their risk of cancer. Oncologists say moderation is key. Recommendations from the Centers for Disease and Prevention say two drinks or less for men and one drink or less per day for women.
Beloved rock star David Bowie dazzled millions of fans with his eclectic looks and music styles for years. The popular entertainer was also known to be a heavy drinker. He would later be diagnosed with liver cancer before his passing. Although we don't know what caused his cancer, we do know alcohol can increase a person's risk of developing several types of cancer including liver cancer.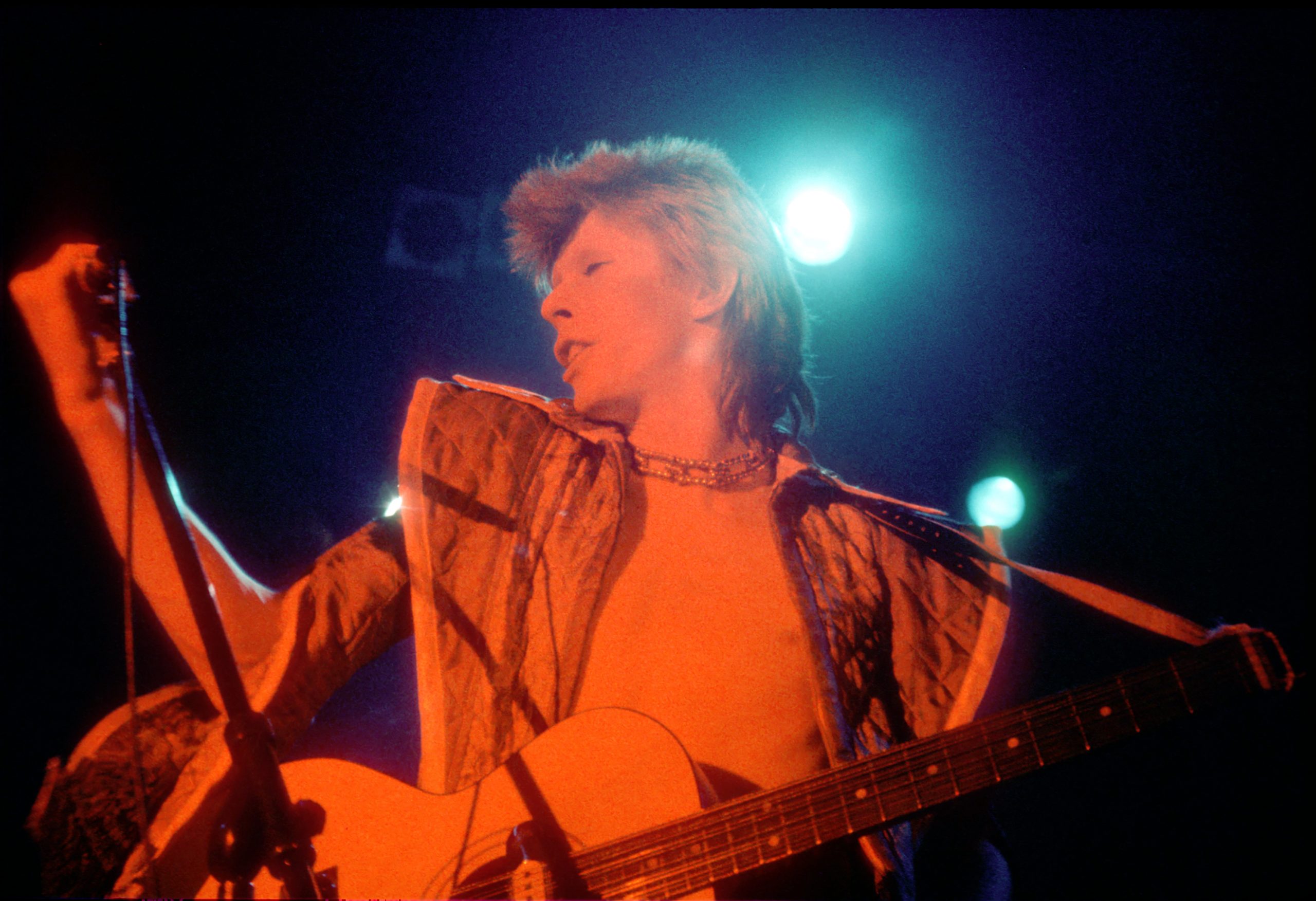 For cancer patients dealing with the stress from their diagnosis, it's understandable to have a desire to grab a glass and ease their anxiety. However, despite available information on alcohol's ability to boost cancer risks, a new study sheds light on the number of cancer patients turning to alcohol even during cancer treatment.
Read More
"It is so difficult to hear of and live with a cancer diagnosis. There are feelings of isolation and fear, and alcohol can help dull those feelings," Dr. Marleen I. Meyers, an oncologist at NYU Langone's Perlmutter Cancer Center, t
old
The New York Post during an interview.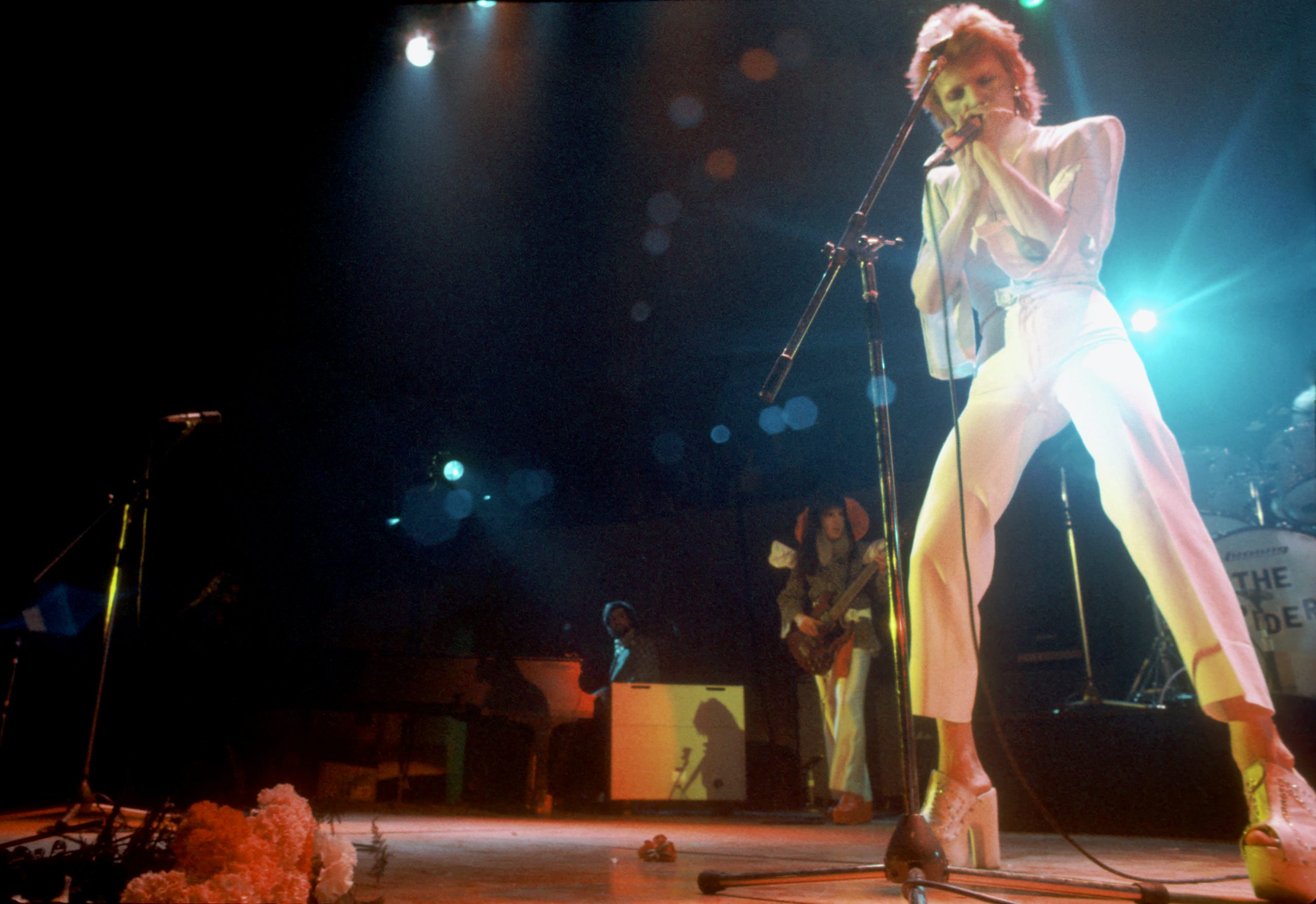 While David Bowie reportedly kept many details of his cancer quiet, word spread he was battling liver cancer in 2014. Liver cancer is a form of cancer that begins in the cells of your liver, with the most common type being hepatocellular carcinoma, Mayo Clinic 
explains
. When the cancer starts in the liver it's called primary liver cancer the National Cancer Institute
adds
. In 2015, Bowie's cancer briefly went into remission but it later returned in a more advanced stage. The cancer had metastasized or spread to other parts of his body once it returned. Bowie passed away two days after releasing his "Blackstar" studio album in 2016 at age 69.
It's important to note we do not know what caused David Bowie's liver cancer. However, we do know that Bowie struggled with alcohol and even suggested that he was addicted. Bowie once said during a BBC interview in 2000, "Drinking even one glass would kill me. I'm an alcoholic, so it would be the kiss of death for me to start drinking again. My relationships with my friends and family have been so good for so many years now."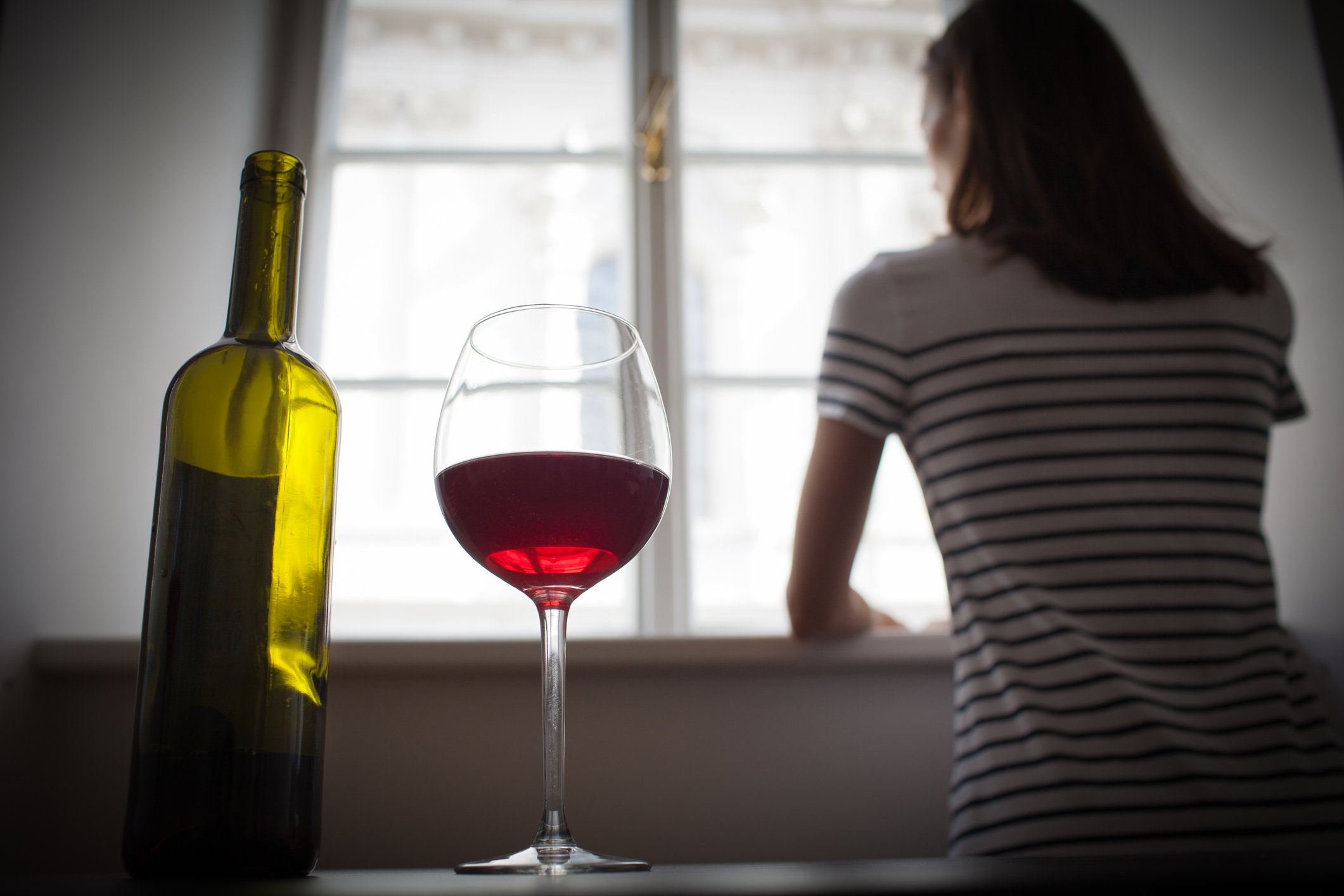 In the new study published in JAMA Network Open, researchers sought to learn the prevalence of alcohol consumption among cancer survivors in the U.S. After studying more than 15,000 people most considered themselves drinkers of alcohol "13% exceeded moderate drinking, 23.8% reported binge drinking, and 38.3% engaged in hazardous drinking."
Researchers said, "Risky drinking behaviors were common among cancer survivors, and even among individuals receiving treatment."
Meyers says the stress associated with treatment which may include pain management and trouble sleeping can become "risk factors for substance abuse."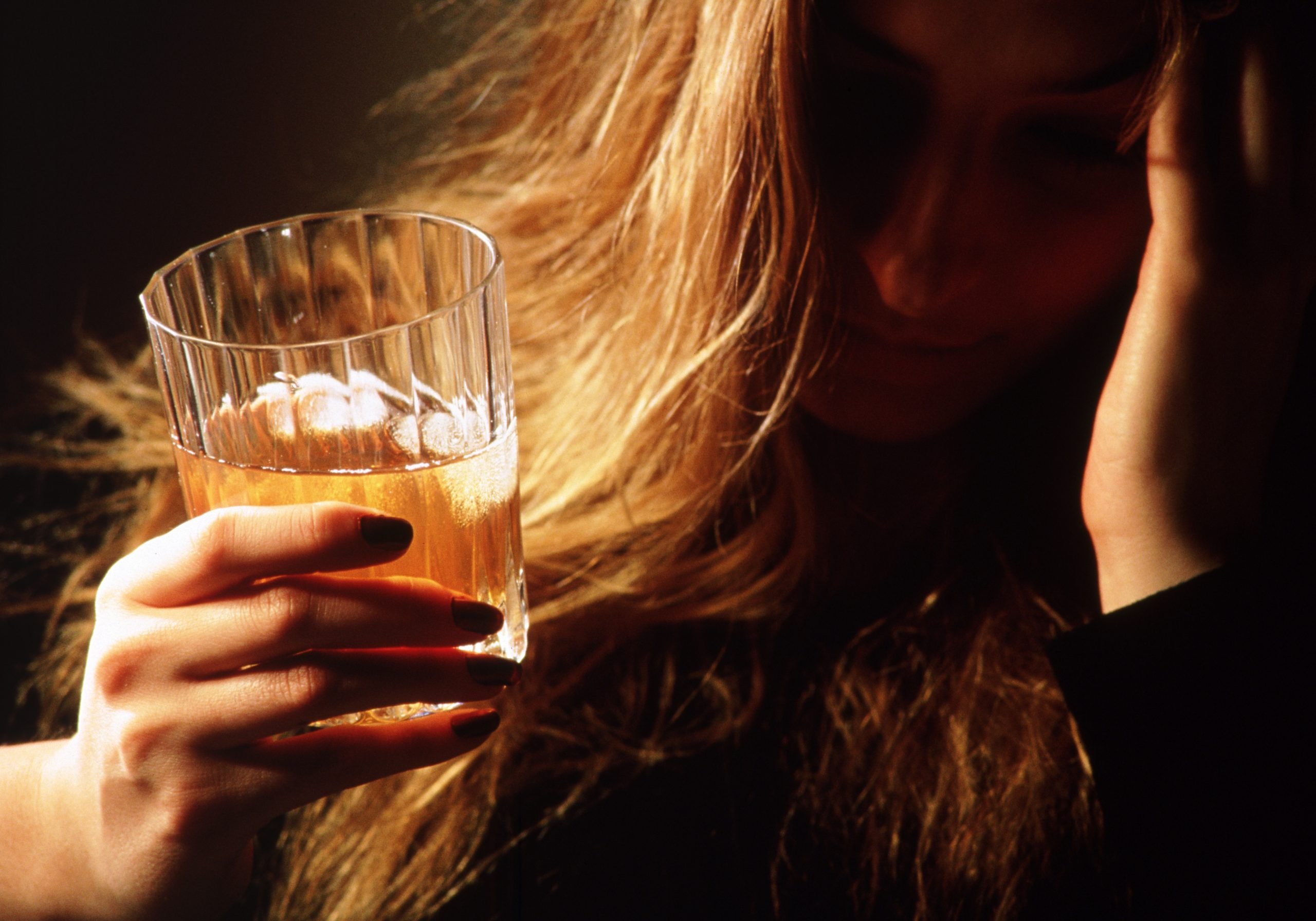 "In addition, there can be misuse of marijuana, including medical marijuana, as well as benzodiazepines that may be used to self-treat anxiety. All of these substances may be used to cope with a cancer diagnosis and psychological distress," Meyers added.
Dr. Meyers believes more education is needed among the general public and especially cancer patients about the effects of alcohol.
"There is no established 'safe' amount of alcohol during or after treatment, and its relation to cancer risk and poorer outcomes should be addressed," Meyers said.
The Connection Between Cancer and Alcohol
There is a clear link between consuming alcohol, especially drinking it regularly over time, and an increased risk of several cancers, according to the National Cancer Institute. Those cancers include head and neck, esophageal, liver, breast, and colorectal.
According to a study published last year in JAMA Network Open, people with "heavy drinking levels had an associated higher risk" of developing alcohol-related cancers "than those who did not drink."
The study included 4.5 million participants who self-reported their drinking habits. The results concluded people who reduced their alcohol consumption lowered their risk.
Conversely, "Those with moderate or heavy drinking levels who quit drinking had a higher all cancer incidence than those who sustained their levels, but when quitting was sustained, this increase in risk disappeared."
Dr. Elizabeth Comen, an oncologist at Memorial Sloan Kettering Cancer Center and a SurvivorNet medical advisor, told SurvivorNet that every drink consumed increased cancer risk.
WATCH: Does alcohol increase your risk for cancer?
"What that means is a linear response to risk, meaning that each drink increases a woman's risk for breast cancer. So binge drinking it's not good for anybody. And it's also not good for a woman's increased risk of breast cancer," Dr. Comen explained.
Dr. Heather Yeo, a colorectal cancer surgeon at New York Presbyterian/Weill Cornell Medical Center, said she also believes alcohol increases the risk for certain cancers but acknowledged that the data was mixed, especially for colon cancer.
"I do think that high levels of alcohol certainly predispose to a certain number of cancers, including pancreatic and liver cancer, and may predispose to colon cancer," she said.
"But there's also some data that shows that low levels of alcohol, or a glass of wine here and there, may actually lower your risk of colon cancer," Dr. Yeo continued.
How Much Alcohol Can You Consume?
When it comes to knowing how many drinks you can safely have? The World Health Organization says no amount of alcohol consumption is safe for our health.
Dr. Comen agrees that consuming no alcohol is the safest option.
"Patients ask me this all the time, 'Well, how much can I drink?'" she said. "If you want to have absolutely no risk from alcohol, then don't drink at all. But probably having less than four glasses a week of alcohol is probably OK."
Guidelines from the Centers Centers for Disease Control and Prevention (CDC) suggest two drinks or less for men and one drink or less per day for women.
Dr. Yeo shared a similar message regarding how much alcohol to consume.
"For women, anything over half a glass or a glass a day is probably not helping your overall health," Dr. Yeo said. "For men, they can probably go one to two glasses before they start seeing health effects."
Helpful Tips to Help You Avoid Alcohol
If you struggle with alcohol in times of stress? Consider the following helpful tips to help break unhealthy habits and cope with stress without alcohol.
Mindset: Instead of looking at it like this is something you have to give up, try making a tiny shift in your language and thinking that still feels true. Have an open mind and think about what you will gain and learn, rather than approaching from deprivation.
Be Curious: What would it feel like to experience some new thoughts and feelings to replace the worn-out ones? It is empowering to realize that you can change your patterns and see what is on the other side.
Understand This is Not the Garden of Eden: Thinking of anything as a "forbidden fruit" creates even greater cravings, feelings of resentment, and deprivation. You are simply getting curious and creating changes that you get to make. Also, emotional attachments to our habits are very real, so it is perfectly healthy to acknowledge and honor these feelings.
Create a Toolbox: Habits that no longer serve us, did serve a purpose at some point, and that is part of why we use them past their expiration date. You may be surprised at how uncomfortable some moments can be, but you can learn tools and tactics that will make it easier than staying stuck.
Find Your People: You are not alone. Luckily, there is strength in numbers and a community where you can connect with people who understand what it is like. Sharing your experience won't just help you feel less alone, but you will be helping others.
Drop the "Shoulds": One of the quickest ways to be defeated is by "shoulding ourselves." Expecting to be perfect and tearing ourselves down will only lead to our maladaptive habits gaining more of a foothold. Practice speaking to yourself the way you would speak to a friend and see how kindness gets you moving in the right direction.
Learn more about SurvivorNet's rigorous medical review process.
---