David Lew's Thyroid Cancer Battle
David Lew, a professional comedian, was first diagnosed with stage 4 thyroid cancer in 2014 at age 38 and didn't have health insurance at the time.
In 2019, Lew's condition worsened and he lost over 150 pounds, due to his disease. He explored alternative options and became part of a clinical trial, which has prolonged his life.
It's important to be an advocate for your health and speak up when something feels off.
David Lew was diagnosed with stage 4 thyroid cancer in 2014 when he was 38 years old. In 2019, Lew, a professional comedian, was told he had six months to a year left to live due to his disease, medullary thyroid cancer.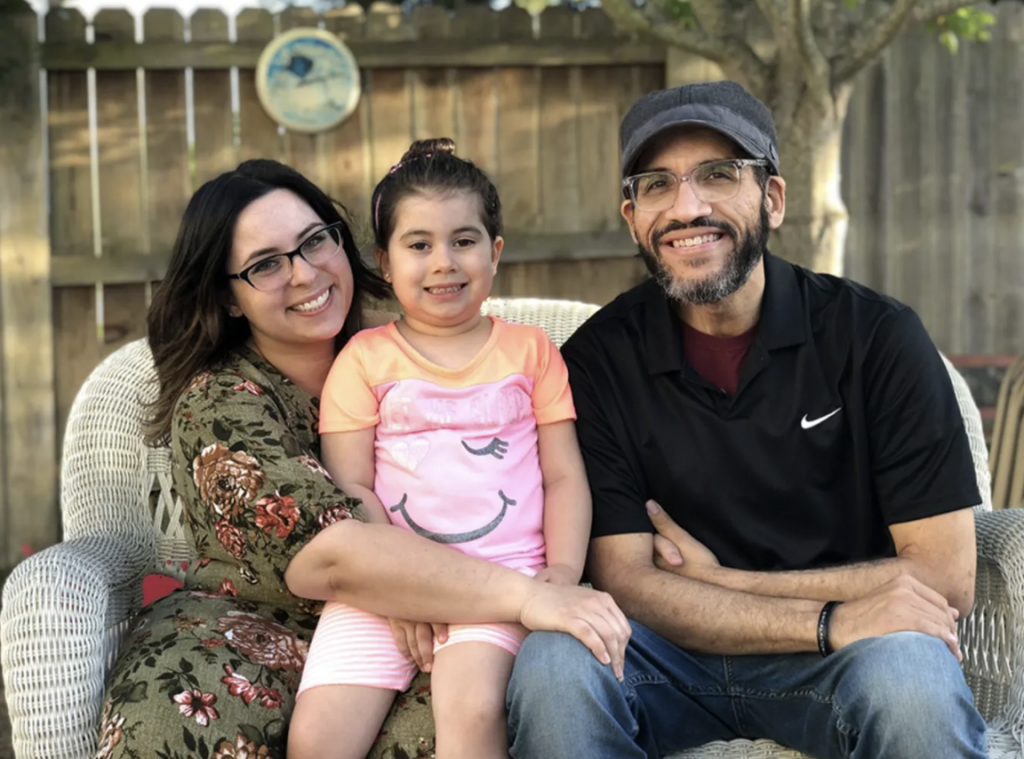 Amazingly, Lew has beaten the odds – it's 2021, and he's surpassed his doctor's prognoses for his disease. In an interview with FOX News, Lew says he hopes he can inspire other cancer fighters with his story, and lead them to be "purveyors of positivity."
David Lew's Cancer Journey
Read More
Lew first noticed a lump on his neck, which had not been very pronounced, he says, and it led to his 2014 thyroid cancer diagnosis.
Due to his career as a performer, Lew did not have health insurance when he was diagnosed. His healthcare coverage came into effect when he took a job at a casino, and five years after his initial diagnosis in 2014, Lew's health began to decline. As a result of his disease, Lew lost over 150 pounds in 2019. This led to Lew and his wife, Kathleen, to begin researching alternative treatment options for medullary thyroid cancer, including looking for resources via support groups for this type of cancer on Facebook.
As a result of their research, the couple found a clinical trial by Gavreto, a prescription medication created to target advanced or metastatic RET fusion-positive thyroid cancer, reports FOX. Lew tells FOX that the trial felt like a last resort.
He says," "At first, I said no because I had done trials before and it didn't help and it hurt, and it wasn't fun. But, then I saw my wife and my oncologist after I said I didn't want to do it. My oncologist hugged my wife and it felt like I wasn't in the room anymore. They were just accepting that I was gone already. So, I thought, 'Maybe I should try this.'"
Prior to the trial, Lew faced challenges in looking for doctors who could treat this rare type of thyroid cancer. Lew terminated his relationship with his initial oncologist because the oncologist refused to do a partial thyroidectomy (surgery to remove part of the thyroid gland) for Lew.
The comedian, husband, and father found another oncologist at NorthBay Healthcare in Vacaville, Calif., where he had a partial thyroidectomy and was later approved for the clinical trial with Gavreto. Lew currently takes two pills daily in the morning as part of his treatment.  Lew credits his survival with the opportunity to be part of this trial.
According to the American Cancer Society (ACS), approximately 44,280 new cases of thyroid cancer (12,150 in men and 32,130 in women) will be diagnosed in 2021. The ACS says that symptoms of thyroid cancer can include the following:
A lump in the neck, sometimes growing quickly
Swelling in the neck
Pain in the front of the neck, sometimes going up to the ears
Hoarseness or other voice changes that do not go away
Trouble swallowing
Trouble breathing
A constant cough that is not due to a cold
Understanding Alternative Therapies
Being an Advocate for Your Health
In an earlier interview, ovarian cancer survivor Stephanie Virgin spoke about the importance of being an advocate for your health – something that Lew's story emphasizes as well. It's critical to listen to your body and notice if anything feels off. No one is going to advocate for your health as you can. Educate yourself, research, and lead each doctor's appointment with a plan.
Lew notes in the interview with FOX how his wife was an advocate for him, too, during his cancer battle. He says, "Having someone at my doctors' appointments to stick up for me or ask questions [has been a help]. She was in there and she knew to ask questions and noticed that when my first oncologist wasn't being proactive."
Virgin initially brushed off her early symptoms of ovarian cancer, like back pain, and cramping. After her diagnosis, she recognized more fully how important it was to listen to her body. The ovarian cancer survivor says in an earlier interview, "If you don't feel right, call your doctor. If your doctor doesn't listen, get a second opinion. You need to know that you are your own best advocate."
"You Are Your Own Best Advocate" – Recognizing the Subtle Symptoms of Ovarian Cancer
Learn more about SurvivorNet's rigorous medical review process.