Actor and exercise guru Jane Fonda has been outspoken about her grief after losing her brother, "Easy Rider" actor Peter Fonda, but did you know that the health and fitness lover herself has had bouts with cancer and treatments to keep the illness away?
"I am very sad," Jane said in a recent statement about losing her brother. "He was my sweet-hearted baby brother, the talker of the family. I have had beautiful alone time with him these last days. He went out laughing."
Read More
But before Peter ever had cancer, Fonda had been treated with the disease multiple times.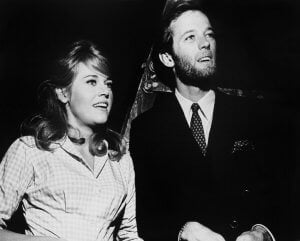 In 2010, Jane Fonda revealed to People Magazine that she had a breast cancer scare, but after a procedure, Fonda, 72 at the time, was "completely fine," according to her representative. The tumor that doctors found was small and non-invasive. "She's 100 percent cancer-free," her rep told the outlet, "She's completely fine and it's business as usual for her."
"I've had a lot of cancer," Fonda told the magazine in an interview published on Wednesday. "I was a sun-worshipper. When I have a day off, I frequently go to my skin doctor and have things cut off me by a surgeon."
In 2016, Fonda had a mastectomy before the Golden Globe Awards. "I get out of the car and I have the strange white dress with all the ruffles? That's because I'd just had a mastectomy and I had to cover my bandages," she told Fox News in an interview at the time.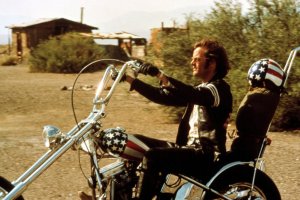 Then, in 2018, Fonda was spotted with a bandages on her face, and explained that they were there because of a cancerous growth she'd had on her lip. "I just want to explain the bandage," she told the Today Show at the time. "I just had a cancer taken from my lip. I thought it was going to heal in time before I came before you, but it's fine. I just want to explain it. I don't normally go around like this."
And she was clear she didn't want it made into a big deal, "Well, the world is falling apart, what's a lip?" she asked. She was 80 years old at the time. "Yeah, they did (biopsy it.) I'm going to be fine, thanks," she added afterward.
The Fonda family confirmed Peter's death to People Magazine on Friday, saying that he died of respiratory failure due to his lung cancer. "It is with deep sorrow that we share the news that Peter Fonda has passed away," the family said. "[Peter] passed away peacefully on Friday morning, August 16 at 11:05 a.m. at his home in Los Angeles surrounded by family."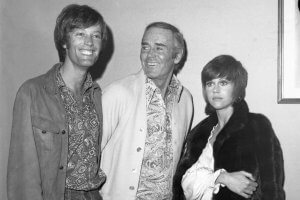 "In one of the saddest moments of our lives, we are not able to find the appropriate words to express the pain in our hearts. As we grieve, we ask that you respect our privacy," the family continued.
"And, while we mourn the loss of this sweet and gracious man, we also wish for all to celebrate his indomitable spirit and love of life," they finished. "In honor of Peter, please raise a glass to freedom."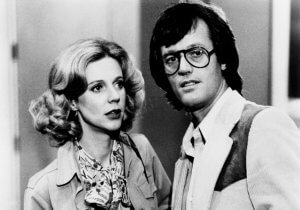 Information about diagnosing lung cancer
It's often a pulmonologist or lung specialist who makes the initial lung cancer diagnosis by evaluating symptoms, such as coughing and shortness of breath, and analyzing a subsequent lung biopsy. The next step is typically a meeting with a medical oncologist and/or several other specialists–including a thoracic surgeon and a radiation oncologist–to determine the stage and extent of the cancer. This important process may include scans of the chest, abdomen, pelvis and brain to see if the cancer has started to spread outside of the lung. The results will guide treatment decisions.
Dr. Leena Ganhi on diagnosing lung cancer and lung cancer treatment
If the cancer is local–meaning just in the lungs–surgery may be an option. But if it has spread to the lymph nodes, medical therapy such as chemotherapy, targeted drugs and/or radiation can be as effective as surgery. However, if the cancer has spread outside of the lungs, chemotherapy and/or targeted drugs are used to control the cancer's growth as much as possible.
Treatment for stage one lung cancer
Stage one lung cancer means that your cancer is only in your lungs and has not started to spread to your lymph nodes. Surgery to remove the cancer is considered the gold standard for stage one lung cancer, says Dr. Joseph Friedberg, Head of Thoracic Surgery at the University of Maryland School of Medicine.
The definitive staging takes place after your surgery. Once the cancer is removed and your doctors take a closer look at your lymph nodes and confirm they are cancer-free, you are officially done with lung cancer treatment, although you will be monitored closely for signs of a recurrence.
Not everyone who is diagnosed with stage one lung cancer is an appropriate candidate for surgery, says Dr. Friedberg. For individuals with stage one cancer who can't have surgery because of underlying health conditions, the current standard of care is stereotactic body radiation therapy (SBRT), which directs extremely high doses of radiation to the tumor and minimizes the dose to nearby structures, reducing the risk of damage to healthy organs.
Treatment for stage two lung cancer
Stage 2 lung cancer means that your cancer is in your lung and has spread to at least one lymph node. Surgery to remove a lobe of the lung (a lobectomy) and the affected lymph node(s) is the first-line treatment for stage 2 lung cancer. In some cases chemotherapy may be recommended to shrink the tumor before surgery. However, there is a 50% chance that the cancer will come back.
Adding chemotherapy after surgery can lower the chances that your lung cancer will return by destroying any cancer cells that might have been left behind after surgery.
Treatment for stage three A and three B lung cancer
The third stage of lung cancer is broken up into two categories, A and B. The decision to proceed with surgery for stage 3A or 3B lung cancer is not always black and white, and it's an area where doctors can disagree. In stage 3A, where the cancer has spread to the lymph nodes on the same side of the chest where the cancer started, surgery can play a role depending on where the cancer is, how close it is to other structures, and how many lymph nodes are affected. Chemotherapy or radiation may also be an option before surgery to shrink the tumor and destroy any errant cancer cells.
With stage 3B lung cancer, your cancer has spread to the lymph nodes on the opposite side of your chest or has invaded another area such as the veins feeding your heart. Chemotherapy or chemotherapy and radiation are the standard of care, but surgery may still play a role.
Treatment for stage four lung cancer
Stage four lung cancer means that cancer has spread to other parts of the body such as the bones, brain or liver. This is considered advanced lung cancer, but there are more types of treatment available for stage four lung cancer today than ever before. These include surgery, chemotherapy and radiation as well as the newer targeted drugs and immunotherapy agents.
Learn more about SurvivorNet's rigorous medical review process.