Breast Cancer Vs. Infection
A breastfeeding Helen Stuart-Jones was diagnosed with breast cancer after doctors initially dismissed her lump as mastitis – inflammation, or swelling, in the breast that's generally caused by an infection.
One of our experts recommends performing a monthly breast self-exam to look for breast cancer symptoms.
Talk to your doctor if you notice one or more of the following symptoms: a new lump in the breast, new swelling in the breast, changes to the nipple (such as puckering), flaking or redness in the breast or nipple, discharge (including blood) coming from the nipple and pain in the breast.
It's crucial to know your body and always address any concerning changes to your health. If you feel like your symptoms are being dismissed, don't be afraid to seek out multiple opinions.
An ovarian cancer survivor previously told SurvivorNet that "you need to know that you are your own best advocate."
When Helen Stuart-Jones, 38, was breastfeeding and noticed a lump, doctors told her it was simply an infection, something moms are all too familiar with. But she just knew it was something more, and her persistence helped her get the diagnosis she needed: breast cancer.
Stuart-Jones, 38, first noticed a "large" lump in her breast in August 2021 while she was breastfeeding her second child. Feeling like "it had just come on overnight," she decided to call breastfeeding experts in the United Kingdom for help.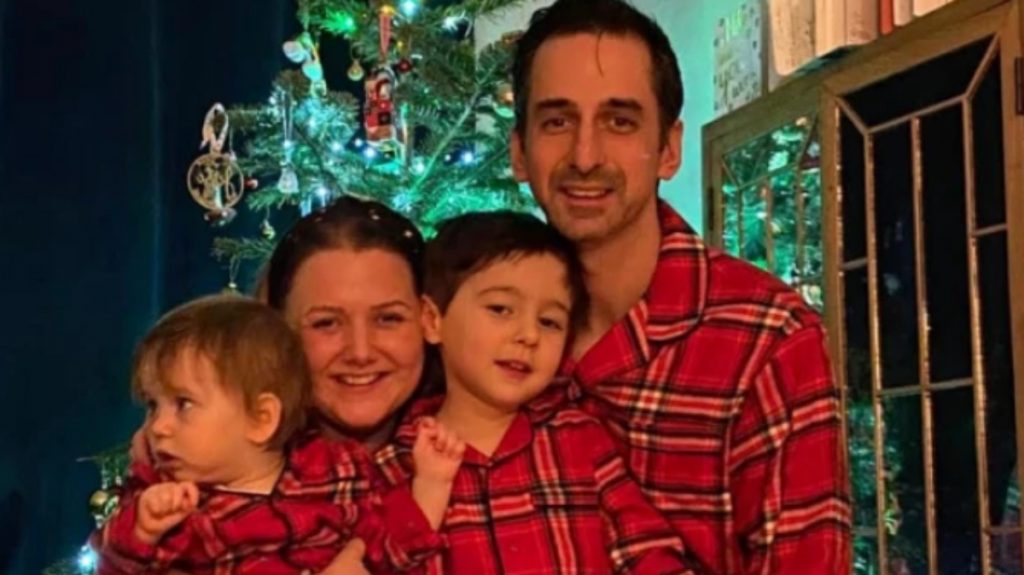 Read More
"I called
the national breastfeeding helpline
, who told me that, as I hadn't had mastitis before when breastfeeding my older son, I would be unlikely to get it now,"
she explained to Metro.
"They said I needed to go to the GP and ask for a referral to the breast clinic." Upon visiting her doctor, Stuart-Jones was told she likely had mastitis (inflammation) and needed to take a course of antibiotics for ten days before getting a breast clinic referral.
"I wasn't happy with this," she said. "I queried after how many days it would take the lump to shrink with the antibiotics and I was told four days."
Mastitis is breast inflammation that's typically caused by an infection. It is most likely to occur in people who are breastfeeding.
RELATED: New Mom, 32, Thought Breast Lump Was From Nursing – But It Was Cancer: Know the Differences Between Normal Changes and Breast Cancer
Stuart-Jones diligently returned to the doctor on the fourth day to explain that her lump had not decreased in size. She was finally referred to a breast clinic by a different doctor, but both were still assuring her she did not have cancer.
At the clinic appointment just a few days later, she underwent a biopsy and had to grapple with her worst fears.
"The nurses asked if anyone could accompany me to see the doctor to discuss the biopsy, as he had a lot of information to give me," Stuart-Jones said.
"When we went back in to see the doctor, he explained that while we couldn't be 100% until we got the results of the biopsy, he was 99% sure that it was cancer, based on the size and shape of the tumor.
"It was the worst day of my life. I knew I probably had cancer but not how bad it was or what treatment I was going to have to endure."
Something to Fight For: Amy Untch's Survivor Story
Biopsy results confirmed the doctor's suspicions: triple-negative breast cancer, a rare and aggressive form of the disease, according to Penn Medicine.
For treatment, she underwent 16 rounds of chemotherapy, 11 months of immunotherapy, a lumpectomy and 10 sessions of radiotherapy. She's now reportedly cancer-free, but she's aware there's a possibility of her cancer returning.
"The first few years are the highest risk of reoccurrence, so I try and mitigate the risk with diet, exercise, stress management and reducing alcohol intake," she explained.
"The fact that the chemotherapy and immunotherapy worked so well on the tumor, also gives me a much better prognosis in terms of reoccurrence."
RELATED: Docs Tell Mom, 32, Not to Worry About Breast Lump – But It Was Stage 2 Cancer: 'So Important to Check Yourself'
Now on the other side of treatment, she's focused on raising awareness for breast cancer – specifically for pregnant or recently pregnant women. She hopes her campaigning can convince general practitioners to change their policies regarding breastfeeding women.
What Is Triple Negative Breast Cancer?
"Breast cancer occurs in 1 in 3000 pregnancies," she shared. "It is rare, but it does happen. Research also suggests that, temporarily, your risk of breast cancer slightly increases after you give birth."
"Mums-to-be need to recognize any symptoms, get them checked out, and advocate for yourself."
Another goal for Stuart-Jones is to help others see the hope that can exist during a cancer journey. In talking about her experience, she strives to "take some of the fear away" when the word cancer arises.
"It may not be a death sentence. It may just be a blip in the story that is your life," she said. "You don't need to lose your sense of humor or zest for life once diagnosed.
"If I can get through all this, you can too."
Understanding Mastitis
According to the American Cancer Society, mastitis is inflammation, or swelling, in the breast that's generally caused by an infection. Mastitis most often occurs when women are breastfeeding, but it can happen at other times, too.
"A clogged milk duct that doesn't let milk fully drain from the breast, or breaks in the skin of the nipple can lead to infection," the American Cancer Society explains.
"This causes the body's white blood cells to release substances to fight the infection, which can lead to swelling and increased blood flow.
"The infected part of the breast may become swollen, painful, red, and warm to the touch. Mastitis can also cause fever and a headache, or general flu-like symptoms."
The condition may also lead to hard lumps on the breast, according to Cleveland Clinic.
Having mastitis does not raise your risk of getting breast cancer, but symptoms of breast cancer and mastitis may appear similar – particularly when it comes to an aggressive type called inflammatory breast cancer.
According to the American Cancer Society, you might need a skin biopsy to check for cancer if you've been diagnosed with mastitis and antibiotic treatments don't help by about a week's time.
Recognizing the Signs of Breast Cancer
Knowing the symptoms of breast cancer and keeping up with regular screenings is key to early detection.
On top of getting recommended mammogram screenings, performing monthly breast self-exams and learning what is normal for your breasts are great ways to stay on top of your breast cancer risk.
Getting to Know Your Breasts with Self-Exams
"For some women, that may mean going to their doctor and walking through what a self-breast exam might feel like so that they know what normal breast tissue feels like, so that if they do feel anything abnormal – whether it's a lump or discharge from the nipple – that they know what to ask and what to look for," SurvivorNet advisor Dr. Elizabeth Comen explained.
According to the Mayo Clinic, the week after your period ends is usually the best time to do a breast self-exam. During the self-exam, SurvivorNet recommends you look for changes like:
A new lump in the breast
New swelling in the breast
Changes to the nipple (such as puckering)
Flaking or redness in the breast or nipple
Discharge (including blood) coming from the nipple
Pain in the breast
Remember that symptoms of breast cancer and mastitis may appear similar, but infection symptoms will typically reside in about a week. If your symptoms do not improve, it's important that you speak with your doctor about it.
Advocating for Your Health
If you ever notice anything unusual with your breasts or the surrounding area, make sure you talk to a doctor immediately. Speaking more broadly, you should always consult a medical professional when a concerning change to your health occurs.
Thankfully for Helen Stuart-Jones, she knew to seek out multiple opinions and insist on a breast clinic referral before her diagnosis. But, sadly, others might not know when to speak up about potential cancer symptoms.
"You Are Your Own Best Advocate"
"I could explain away every single one of my symptoms," ovarian cancer survivor Stephanie Virgin told SurvivorNet. "I didn't even realize they were symptoms."
Before seeing a doctor with her symptoms, she thought her cramping was menstrual cramping from stopping birth control and she assumed her lower back pain was caused by walking on unstable surfaces in her high heels.
She eventually got her diagnosis, but she wants others to pay attention to their bodies and react sooner.
"If you don't feel right, call your doctor," she said. "If your doctor doesn't listen, get a second opinion. You need to know that you are your own best advocate."
Learn more about SurvivorNet's rigorous medical review process.