Finding Strength Through Cancer
Wes Hensel experienced rectal bleeding for four years, but doctors thought he was too young to have anything serious.
He was eventually diagnosed with stage 3 colorectal cancer.
Hensel was additionally found to have Lynch syndrome,  a genetic mutation that leads to an increased risk of colorectal and other cancers.
Having this knowledge made Hansel feel like he had control over his health, and he found joy in saying "yes to today."
Wes Hensel was just 30 years old when doctors told him the bleeding he was experiencing was due to hemorrhoids. They said he was "too young" for it to be something more serious.
But he wasn't.
Read More
After four years of doctors continuing to dismiss his symptom, the husband and father of two was eventually diagnosed with stage 3b colorectal cancer, according to a profile on
The Colon Club
. Colorectal cancer is a term used to describe cancer of the colon and/or rectum. People may simply use colon or rectal cancer if that's where the disease started.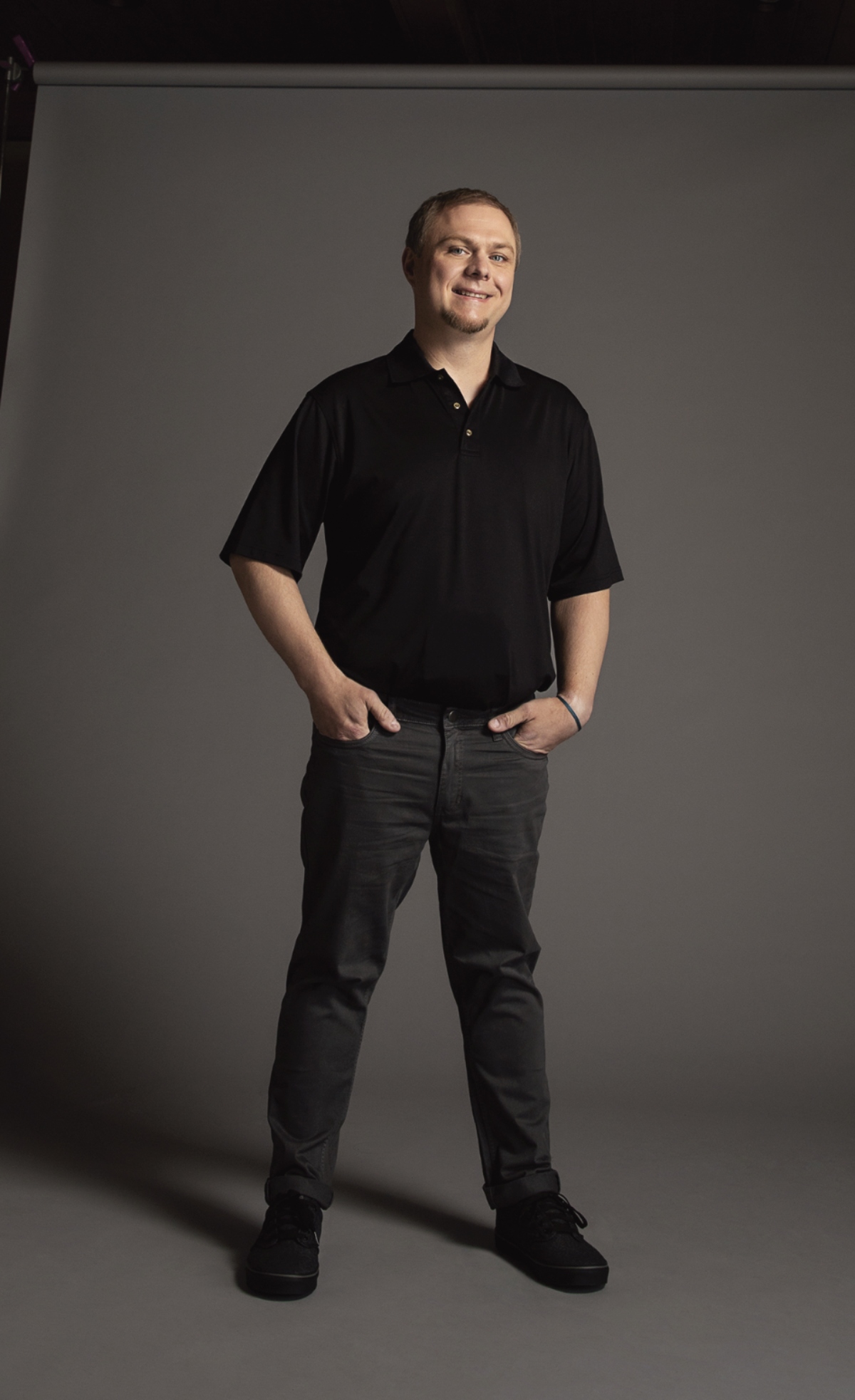 Confusing Hemorrhoids and Colorectal Cancer
The symptoms of hemorrhoids and colon cancer can be confused because they are so similar.
"It's a challenge for even physicians to distinguish between cancer and hemorrhoids without doing a colonoscopy or similar diagnostic procedure because they can present with almost identical symptoms," Dr. Peter Vu told SurvivorNet.
A colonoscopy allows doctors to examine the inside of the entire colon and the rectum with a thin, flexible probe that has an attached camera.
"And in both cases," Dr. Vu adds, "these symptoms can come and go or get better or worse over time."
Colorectal cancer may not cause symptoms at all. However, if it does, there will be symptoms that a person may not experience with hemorrhoids. These tell-tale symptoms include:
A change in bowel habits (eg. constipation, diarrhea, narrow stool) that persists
Abdominal cramping or pain
Weakness or fatigue
Unintended weight loss
These symptoms should be reported to your doctor as soon as possible.
Dr. Paul Oberstein, a medical oncologist at the NYU Perlmutter Cancer Center, told SurvivorNet, "One of the most important facts about colon cancer is that the earlier and smaller it's detected, the easier the treatment is and the more likely it is to be cured."
An Increased Risk of Colon Cancer
Hensel, a rocket scientist, was stunned by his diagnosis, especially because there was no history of colorectal cancer in his family and he was only in his mid-thirties.
But further testing indicated there may have been a genetic component to Hansel's cancer. "Wes has the MLH1 gene mutation, which was the hallmark of Lynch syndrome."
Lynch syndrome, also known as Hereditary (Non-Polyposis) Colon Cancer, is a rare genetic mutation that can lead to an increased risk of colorectal and other cancers.
WATCH: What to Expect the Morning After Colon Cancer Surgery
Dr. Ophira Ginsburg, a medical oncologist at the Perlmutter Cancer Center at NYU Langone Health, previously told SurvivorNet, "About 20% of people with colon cancer have a family history, and about half of those, we know the risks are based on specific genes. Lynch syndrome is the most common cause of that small piece of the pie."
According to the CDC, "Family members who inherit Lynch syndrome usually share the same mutation. If one of your family members has a known Lynch syndrome gene mutation, other family members who get genetic testing should be checked for that mutation."
"Say Yes To Today"
However, many people, like Hensel, only find out they have Lynch Syndrome at the same time that they learn of their cancer diagnosis.
For him, the additional knowledge of this inherited syndrome gave him more information about his health and contributed to a "take charge" attitude toward his treatment.
According to the Colon Club, he underwent 28 rounds of radiation while taking oral chemotherapy, a treatment known as "chemo-rad."
He followed that up with additional rounds of chemotherapy, as well as Abdominoperineal Resection surgery, in which the anus, the rectum, and part of the sigmoid colon are removed through an incision made in the abdomen, explains the National Cancer Institute.
Hensel now has a permanent colostomy, in which waste bypasses the colon and is emptied into a bag that is attached to him.
Colostomies are often one of the reasons why people don't talk about colorectal cancers, but it's important that these lifesaving devices are not kept taboo.
Hensel is a vocal advocate for raising awareness around colorectal cancer, especially its prevention. Like many survivors, he has a renewed appreciation for the good things in life.
He told The Colon Club, "The greatest gift I got from cancer is knowing there might not be a tomorrow and I need to say yes to today."
Learn more about SurvivorNet's rigorous medical review process.
---