In recent years, Abby Lee Miller, star of reality TV show Dance Moms and founder of the Abby Lee Dance Company, has faced a handful of health problems — including a battle with a rare form of non-Hodgkin's lymphoma called Burkitt lymphoma. Now, she's speaking out and sharing the wisdom she gained from her cancer battle with other survivors. One of her biggest pieces of advice was to advocate for your own health.
Abby's thoughts parallel a sentiment that so many members of the SurvivorNet family have expressed during interviews: if you know something is wrong with your body — don't let anyone brush off your feelings. "I think you need to be an advocate for your own body," Abby said in a new interview with Women's Health. Abby gave the interview from her wheelchair, which she has been confined to ever since she underwent emergency surgery on her spine.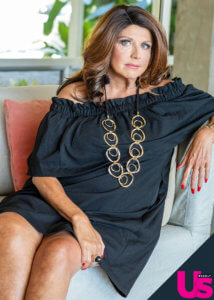 Read More
"I work with so many women … and I know that women all over the world take care of their children … take care of their husband … take care of your own parents; you become the care-giver, and you put yourself last. That's what I always did, but when you know that there's a pain that is so significant, so traumatic, you have to do something about it. You have to find the answers," Abby continued. She went on to say that any doctor who is not taking your symptoms seriously needs to be replaced.
RELATED: ABBY LEE MILLER USES WHEELCHAIR AS CHOREOGRAPHY INSPIRATION
Abby, 52, has some experience with having to advocate for her own health. Earlier this year, Abby took to Instagram to share a photo of her back, revealing a massive scare, and to denounce the doctors who didn't diagnose her correctly. She explained in the photo's caption that she had been diagnosed with Burkitt lymphoma and had undergone ten rounds of chemotherapy and several spinal taps — but she would not have survived the disease if she didn't get rid of doctors who were ignoring her symptoms and find the "right team" to treat her.
Now, Abby is urging other patients to follow her lead. "If you know something's wrong, get to the bottom of it," Abby added in her Women's Health interview.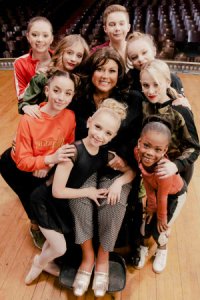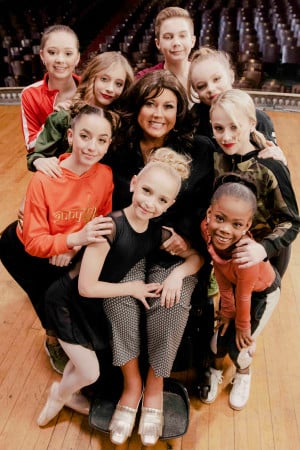 The Dance Moms star also said that it's natural to feel left out when you're undergoing cancer treatment. She explained that she definitely had some days when she couldn't help but think: why me? But she said it was her competitive spirit that got her through her cancer journey.
Now, even though she is still in a wheelchair, Abby is back on the set of Dance Moms, in physical therapy to hopefully get back on her feet again soon, and even using her experience as inspiration for new dances — she required one of her students to perform a dance from a wheelchair.
What is Burkitt Lymphoma?
Burkitt lymphoma is a rare but aggressive form of blood cancer. In a previous conversation with SurvivorNet, Dr. Catherine Diefenbach, Director of Translational Hematology and Clinical Lymphoma at NYU Langone Health and the Perlmutter Cancer Center, explained that "Non-Hodgkin lymphoma is not one disease, it's many diseases." There are over 68 types of lymphoma, and that includes Burkitt lymphoma, which is a rare yet aggressive cancer that begins in the immune B-cells (in the bone marrow) and has been known to spread to the jaw, central nervous system, bowel, kidneys, ovaries, and other organs.
Learn more about SurvivorNet's rigorous medical review process.