"Dancing with the Stars" judge, Len Goodman, 76, revealed his skin cancer surgery earlier this month and is collaborating with The Melanoma Fund UK to "inspire others to take the issue seriously!"
RELATED: Dramatic Improvement in Melanoma Survival Rates– The Treatment Revolution is Working
Read More
Goodman, who also judged the BBC's "Strictly Come Dancing" was photographed wearing a bandage while "spreading the word" during a few rounds of golf with Melanoma Fund ambassador Paul Way at The Grove – a Sun Protection Accredited club.
Goodman will return for the 2020 season of "Dancing With The Stars" on Monday, September 14. Fans were disappointed by the news that co-hosts Erin Andrews and Tom Bergeron will not be returning. Instead, Tyra Banks will be the show's new solo host.
Navigating a Skin Cancer Diagnosis
Goodman did not confirm what type of skin cancer he was diagnosed with, but his partnership with the UK-based organization suggests he was treated for melanoma, the most aggressive form of skin cancer.
RELATED: How is Former President Jimmy Carter — A Melanoma Survivor — Coping During COVID-19?
While basal cell carcinoma is the most common skin cancer, melanoma can quickly pread to other parts of the body and become deadly — making regular skin checks by a board-certified dermatologist crucial for early detection of skin cancer.
Dr. Sumaira Aasi explains how Mohs surgery makes skin cancer treatment precise.
Mohs surgery helps doctors tackle skin cancer with precision and more certainty. During the outpatient procedure, thin layers of skin cancer tissue will be removed until the surgeon reaches clear tissue and from there doctors will evaluate the tissue to determine whether the cancer has been successfully removed.
RELATED: Will COVID-19 Actually Lead To More Skin Cancers? Experts Suspect That More Time Inside Increases Risk
"As the Mohs surgeon removes the cancer, it's mapped out, and we can go back specifically to the areas where we see cancer cells and take, again, another conservative margin or amount of tissue," Dr. Sumaira Aasi, Director of Mohs and Dermatologic Surgery at Stanford, tells SurvivorNet. "We continue to repeat the process until the cancer is out."
How To Protect Your Skin From Cancer
For most of us, it's impossible to not to be exposed to the sun. So, experts have confirmed wearing sunscreen regularly is the best way to prevent skin damage and helps you decrease your risk of developing skin cancer.
Dr. Anna Pavlick explains survival outcomes for melanoma patients.
However, as we know, there are way too many sunscreen brands to choose from, but Dr. Snehal Amin, a dermatologist in Manhattan, says it's important to focus on ingredients rather than brands to determine which sunscreen is the best fit.
RELATED: Will COVID-19 Actually Lead To More Skin Cancers? Experts Suspect That More Time Inside Increases Risk
"It's important to remember that sunscreens are just one way of protecting our skin against sun damage," says Dr. Amin. "Clothing is an important way to protect against sun damage. In fact, a hat and SPF proof clothing should be your number one forms of sun protection."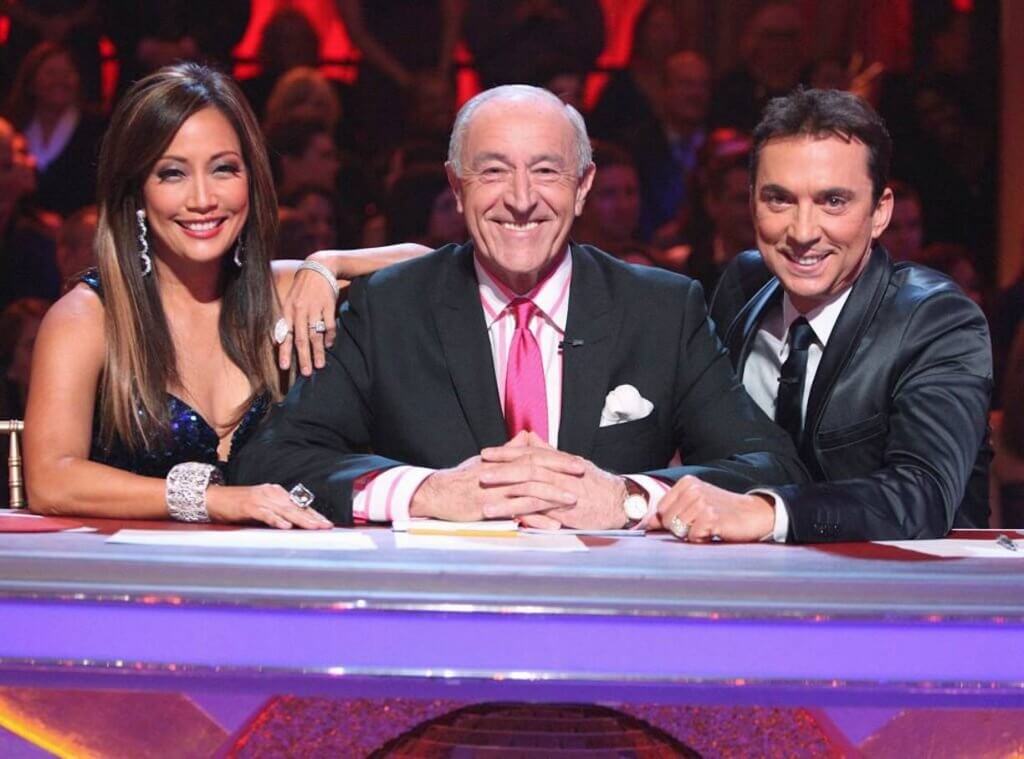 Len Goodman will join judges Carrie Ann Inaba and Bruno Tonioli when "Dancing With The Stars" returns to ABC on September 14, 2020
Unfortunately, skin damage caused over the years cannot be reversed, but you can decrease your risk of more damage from occurring in the future by limiting your time in the sun and using sunscreen. An Australian study found that by wearing sunscreen daily over a 10-year period, the risk of melanoma was reduced by 50 percent.
Sun Safety For Golfers
The Melanoma Fund is urging golf clubs to help members and all staff improve their sun protection habits and knowledge by becoming sun-protection accredited. To become accredited, golf clubs will:
Nominate a Sun Pro Ambassador to promote the campaign to members/staff.
Add a sun protection statement to Terms & Conditions of play/Health & Safety policy.
Display awareness posters and promote the campaign internally, and externally on socials.
Ensure sunscreen is available in the club, either for sale or for complimentary use.
Display the Sun Protection Accreditation logo – both digitally and in the club.
Learn more about SurvivorNet's rigorous medical review process.
---