Edith González, an extremely popular Mexican TV star with decades of acting experience, sadly passed away this week after a battle with ovarian cancer. She was 54.
González was first diagnosed with the disease in 2016, but she was treated and went into remission a year later. According to Entertainment Tonight, she had her ovaries, uterus and lymph nodes removed. She told fans that she was determined to keep living her life as best as she could. However, this year the cancer returned. Unfortunately, recurrence is really common with ovarian cancer. Eighty percent of women with ovarian cancer will go into remission, however, 70 to 80 percent of those women will have a recurrence within the next 5 years, according to Dr. Beth Karlan, a gynecologic oncologist at UCLA Medical Center.
Read More
González faced her cancer, and subsequent recurrence, with bravery. She regularly updated fans on social media about her treatments and what she was going through. The TV star will be missed — she had an illustrious career that began in the 1970s in television, theatre, and film. Fans have taken to social media in droves to send prayers to the actress, and commemorate some of her best work. González's recently played Eva Soler in the series
Eva La Trailera
in 2016 — but some other notable projects are 
Corazón Salvaje
,
Palabra de mujer
and
Mujer de madera
.
View this post on Instagram
The National Association of Actors confirmed that actress' death on Thursday, and her official Instagram account posted a photo of González with her daughter with the date that she passed — June 13 — as the caption. Well wishes from both fans and actors who knew González have flooded in since.
Fellow actress and TV host Andrea Legarreta shared a photo of herself and González with the heartfelt caption (translated from Spanish): "Tireless warrior, professional, talented, loving, mother, exemplary daughter, sensitive companion!! …you will remain eternal with the legacy of your work but above all your legacy as a human being!! The sky is parting and the time will come when all your loved ones and you meet again!"
Another Mexican actress, Michelle Renaud, also commented (translated from Spanish): "Goodbye beautiful soul. What an honor to have met you and shared space! I admire you, I admired your struggle and you have left a mark on me. I love you, Edith!"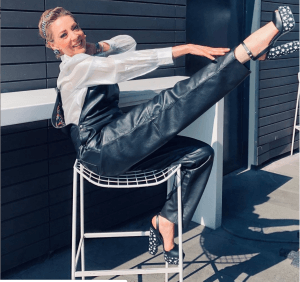 It's unclear how González was being treated for cancer this time around. Recurrence occurs because some cancer cells are left behind after treatment and over time, they grow larger. Some people have cancers with specific features that simply did not respond well to treatment. In many cases, women dealing with recurrence will need to go through chemotherapy or surgery again. There may also be a decision to add a drug that cuts off blood supply to tumors (Bevacizumab) or a class of drugs called PARP Inhibitors which help prevent cancer cells from repairing themselves at the genetic level.
Learn more about SurvivorNet's rigorous medical review process.
---