'Sad, Depressed, and Hopeless' After Misdiagnosis
Eric Spang, 48, had elevated PSA levels at his annual prostate cancer screening, and after having a biopsy done was told there was evidence of cancer.
He underwent a laparoscopic, robot-assisted radical prostatectomy with bilateral pelvic lymph node dissection, then learned two weeks later he never had cancer.
Spang did seek out a second opinion following his diagnosis, but notes it was from a member of the same medical group which does not specialize in oncology. When a cancer is rare, complex or extremely aggressive experts recommend seeking treatment at one of 71 National Cancer Institute-designated cancer centers in the United States.
"I'm sad, I'm depressed. I have an overwhelming feeling of hopelessness a lot the time."
Those are the words of Eric Spang, an IT engineer from the Philadelphia suburbs who a year ago would describe himself as a happily married father-of-five.
Read More
That all changed in March, when after undergoing surgery to remove his prostate in the wake of a cancer diagnosis Spang learned that he never had the disease.
"It has devastated me," Spang told CBS Philly.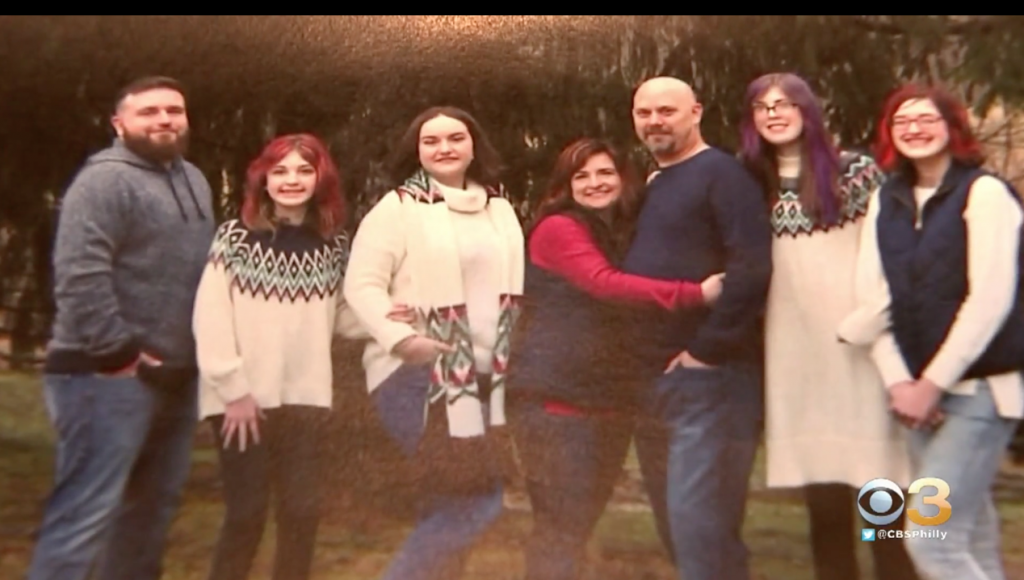 Prostate Cancer Misdiagnosis
In September 2020, Spang underwent a routine Prostate Serum Antigen test and learned his levels were slightly elevated. Those levels were lower when he took the test a second time in November but still elevated enough to warrant further screening.
Out of an abundance of caution, Spang had a biopsy in January, at which time he was told by the doctor "that his prostate biopsies had actually looked pretty good and he would be surprised if they showed cancer but they would have to wait for the pathology results," according to court documents.
Four days later, Spang was told that six of the 12 slides from the biopsy "were positive … for prostate cancer." He sought out second opinions to confirm this diagnosis he says, but those all came from doctors and clinics in the same medical group, which does not specialize in oncology.
Related: 'Know Your Numbers': Derrick Butts, A Third Generation Prostate Cancer Survivor, Fights Back Against the Disease, And He Hopes You Will Too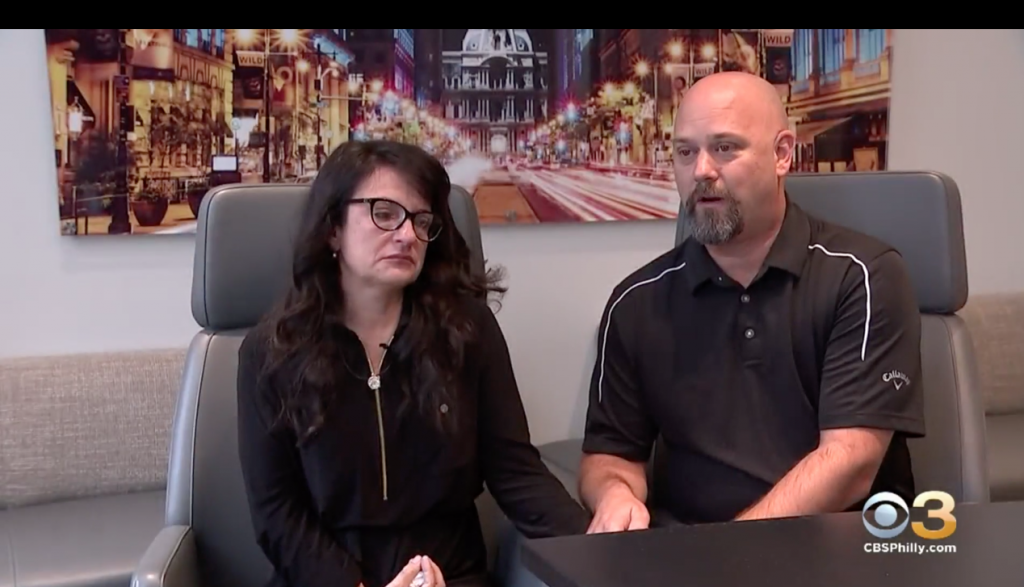 Prostate Cancer Surgery and Recovery
On February 26, Spang underwent a "laparoscopic, robot-assisted radical prostatectomy with bilateral pelvic lymph node dissection."
It was two weeks later that Spang learned that he was cancer-free, news that would normally be reason to celebrate for most people recovering from surgery.
This was not the case for Spang, however, who learned that he was cancer-free before his surgery.
Spang's fears were soon confirmed by the doctor, who said that the pathology lab had mixed up his biopsy slides with those of another individual.
In addition to the mental and emotional anguish, there were also physical repercussions caused by his unnecessary surgery.
Spang suffered from severe abdominal pain, urinary incontinence and sexual dysfunction because the doctor "had not been able to spare the nerves controlling sexual function because … one of the nerves had been 'sticky.'"
Spang says that he hoped to save his life by having this surgery, and now his life and the lives of his family members have been changed forever.
Related: Did You Know California Governor Jerry Brown Endured Three Cancer Diagnoses and Two Courses of Radiation During His Final Tenure in Office?
Seeking Care at a Comprehensive Cancer Care Center
By his account, Eric Spang did everything right before his surgery. He got his annual screening, went back for another test, got a biopsy, and even made sure to get a second opinion.
He notes however that he did not get a second opinion from a facility or practice that specialized in oncology, such as a comprehensive cancer care center.
Those facilities – of which there are 71 in the United States – offer a team-based approach to diagnosing and treating cancer, with a team that often includes a surgical oncologist, medical oncologist, pathologist, and radiologist as well as other specialists.
All of these doctors convene to form a tumor board where they discuss each case, often and in-depth. These meetings assure that everyone is on the same page, and allow your team to monitor the results in real-time and tweak or refine your treatment when needed. The National Cancer Institute provides a list of all cancer centers in the United States.
This is not to say that every person should be treated in a major cancer center, but there are benefits for those who are battling a rare form of the disease. These centers are also not treating members of the general population who have contracted COVID, unlike other medical facilities which are still dealing with patient overflow.
In a previous interview with SurvivorNet, Dr. Ramez Eskander, an oncologist at UC San Diego Health, offered tips for patients selecting a treatment center.
"Figuring out where to go can be an incredibly complex question," said Dr. Eskander. "Very often, I have families walk into my office and say, 'I don't know where to start' or 'I didn't know where to start,' or 'I was told that I may have cancer and my physician said to go to a particular provider…'"
Dr. Eskander said he recommends that if at all possible, patients get their treatment at an NCI-designated cancer center, which must meet rigorous standards for transdisciplinary, state-of-the-art research focused on developing new and better approaches to preventing, diagnosing, and treating cancer.
How to Choose a Cancer-Care-Team
What does that mean? Dr. Eskander explained:
NCI-designated cancer centers have opportunities for clinical trial enrollment, which can benefit patients as they devise treatment plans after their initial diagnosis and in the unfortunate event of a recurrence
Doctors work collaboratively with specialists who have specific expertise on everything from diet and fitness to the specific organ or part of the body where cancer has been located, which provides patients with more knowledge ahead of any treatment decisions and often results in a far higher standard of care
NCI-designated cancer centers will likely offer patients access to support groups and social networks
Patients may have access to chemotherapy education classes to learn about the drugs they're receiving for treatment
"We have research infrastructure built into the cancer center that's continually driving drug discovery and opportunities to hopefully help our patients now and potentially our patients in the future," explained Dr. Eskander. "I take pride in saying that UC San Diego is the only NCI-designated comprehensive cancer center in San Diego County."
Seeking Care at a Comprehensive Cancer Center
Learn more about SurvivorNet's rigorous medical review process.
---