Fox News' Neil Cavuto Believes the COVID Vaccine Saved His Life
Neil Cavuto is one of Fox News' biggest names. He hosts business news shows six days a week. Cavuto has experienced a series of extreme health challenges over the years, including cancer, multiple sclerosis, open-heart surgery, and COVID.
The broadcaster faced strong backlash when he publicly expressed his support for the COVID vaccine. For people like Cavuto who have struggled against diseases like cancer, the COVID vaccine can be a life-saver. Cancer treatments can weaken individuals' immune systems, leaving them more susceptible to viruses.
According to Cavuto, his experience with cancer made him a more caring and balanced person. The disease humbled him and pushed him to prioritize other aspects of his life besides his career.
On TV, Neil Cavuto radiates vitality. But off the air, the Fox News Channel and Fox Business Network anchor has bounced from one major health crisis to another over his long broadcast career.
Hodgkin's lymphoma, a blood cancer, came first. A bout of COVID-19 is the latest. Through it all, Cavuto, 63, has shared much of his journey with viewers of his six-day-a-week business news shows and tried to educate when he can — even at the risk of the kind of backlash he recently faced in endorsing the COVID vaccine and crediting it with having saved his life.
Read More
Breast cancer survivor Julia Louis-Dreyfus asks SurvivorNet community to get vaccinated as a way to help other survivors.
In an interview with SurvivorNet, Cavuto said his reasoning was straightforward: Anyone who is immunocompromised from health struggles, like himself, is more vulnerable to the coronavirus and could owe their life to the vaccine. Everyone else should get the jab as well because they can come into contact with those with weakened immune systems.
"I've mentioned vaccinations in the past, and I think it's important," he said. "I'm more cognizant of these types of issues given what I've been through."
He said he was alarmed to discover in his research that about half of the so-called breakthrough cases — those who have been vaccinated but came down with COVID despite it — were people considered to have compromised immune systems.
He pointed to Gen. Colin Powell, who died last month at 84 after contracting COVID despite having been vaccinated. His immune system is believed to have been compromised from his battle with multiple myeloma, a blood cancer.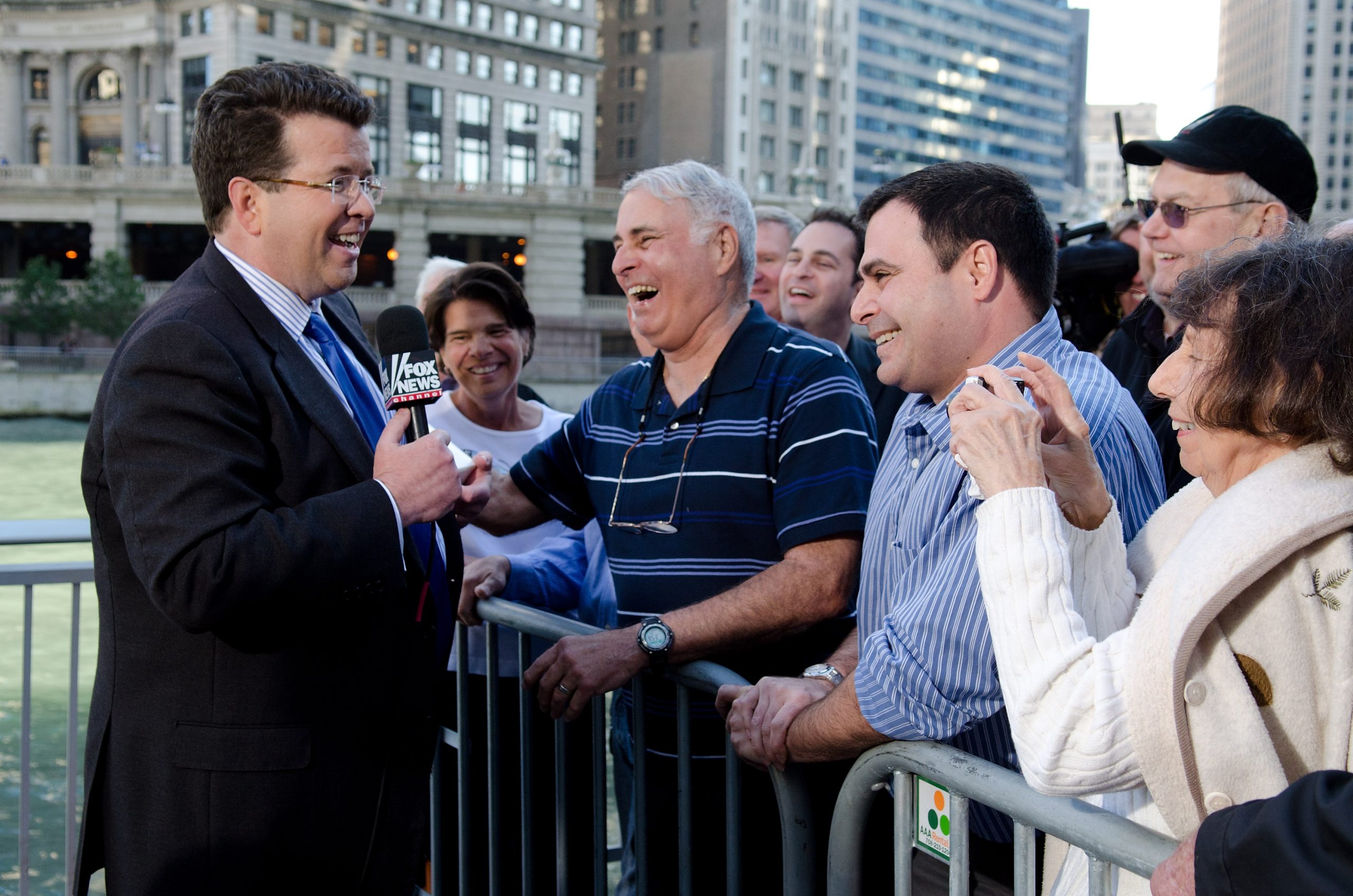 Cavuto said he wasn't prepared for the lashing he took over his vaccine advocacy, a move that didn't sit well with some Fox News viewers. He received death threats and a rash of angry emails and social media postings. Though the vaccine has divided Americans based on politics, not science, he was surprised.
"I am really just about the facts and getting them across clearly. I do a news show, not an opinion show," he said.
'Figure a year of bad stuff'
Cavuto was lucky. His COVID case was relatively mild, keeping him off the air for about a week before he could resume broadcasting from home. And it followed a pattern that has dogged him pretty much his whole life: a mild ailment, in this case, what he thought was just a bad cold, that proved far more serious.
The first time the same sequence occurred, it was 1987 and feeling sick, Cavuto was admitted to a hospital for treatment of viral meningitis. While there though, doctors found a large tumor in his chest. A biopsy established that it was, indeed, advanced Hodgkin's lymphoma.
Dr. Thomas Martin, a hematologist-oncologist at the University of California San Francisco, makes recommendations for blood cancer patients following the COVID-19 vaccine.
The finding triggered a regimen of six to eight months of intensive chemotherapy followed by three months of radiation. "Figure a year of bad stuff," Cavuto, writing in his 2004 book More than Money: True Stories of People Who Learned Life's Ultimate Lesson, quotes his doctor as having told him.
A hard-charging correspondent for PBS' Nightly Business Report at the time, Cavuto managed to keep working as much as he could despite nausea, hair loss, weight gain due to steroids and mood swings. One dreadful moment came as he was struck by a wave of nausea just after finishing a report from outside the New York Stock Exchange. He threw up on the sidewalk, winging a couple of passersby in the process as his camera operator looked on. "Ashamed, I found the energy to pray that no one would report my actions back to the Nightly Business Report offices," Cavuto wrote.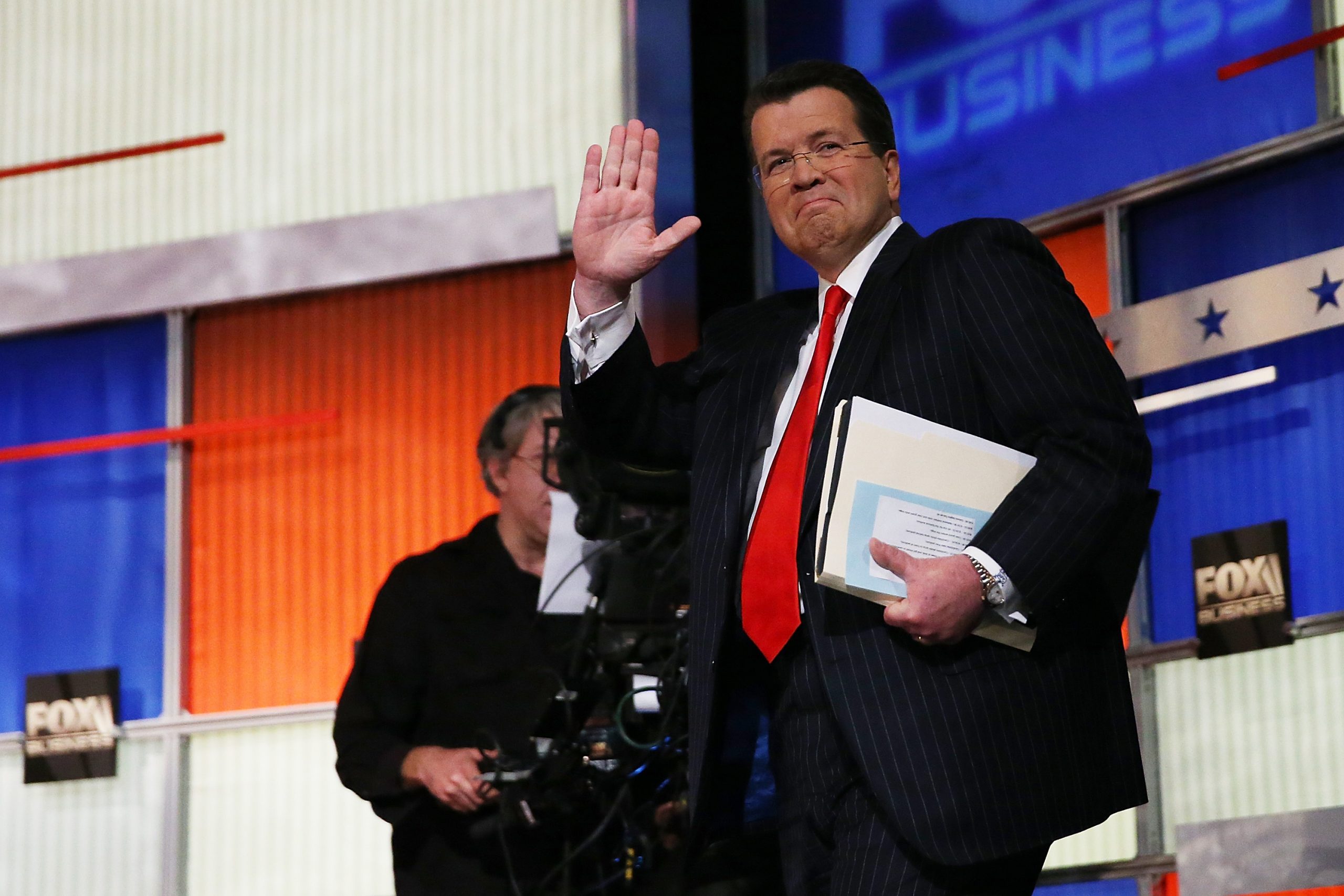 He beat back Hodgkin's and thought his health troubles were behind him. Then, a decade later, a new problem arose, characterized by headaches, back pain, tripping or stumbling and periods of blurred vision. The diagnosis was multiple sclerosis, or MS, a progressive disease of the brain and spinal cord. Over time, he has managed to live with it and adapt. To make up for difficulty reading off a teleprompter, for instance, he depended more on note cards, color-coded to signify importance.
His health troubles weren't over, though. He has also had open-heart surgery in 2016 after tests revealed a closed artery. Once again, he not only reemerged, but maintains one of the heavier on-air schedules in television news.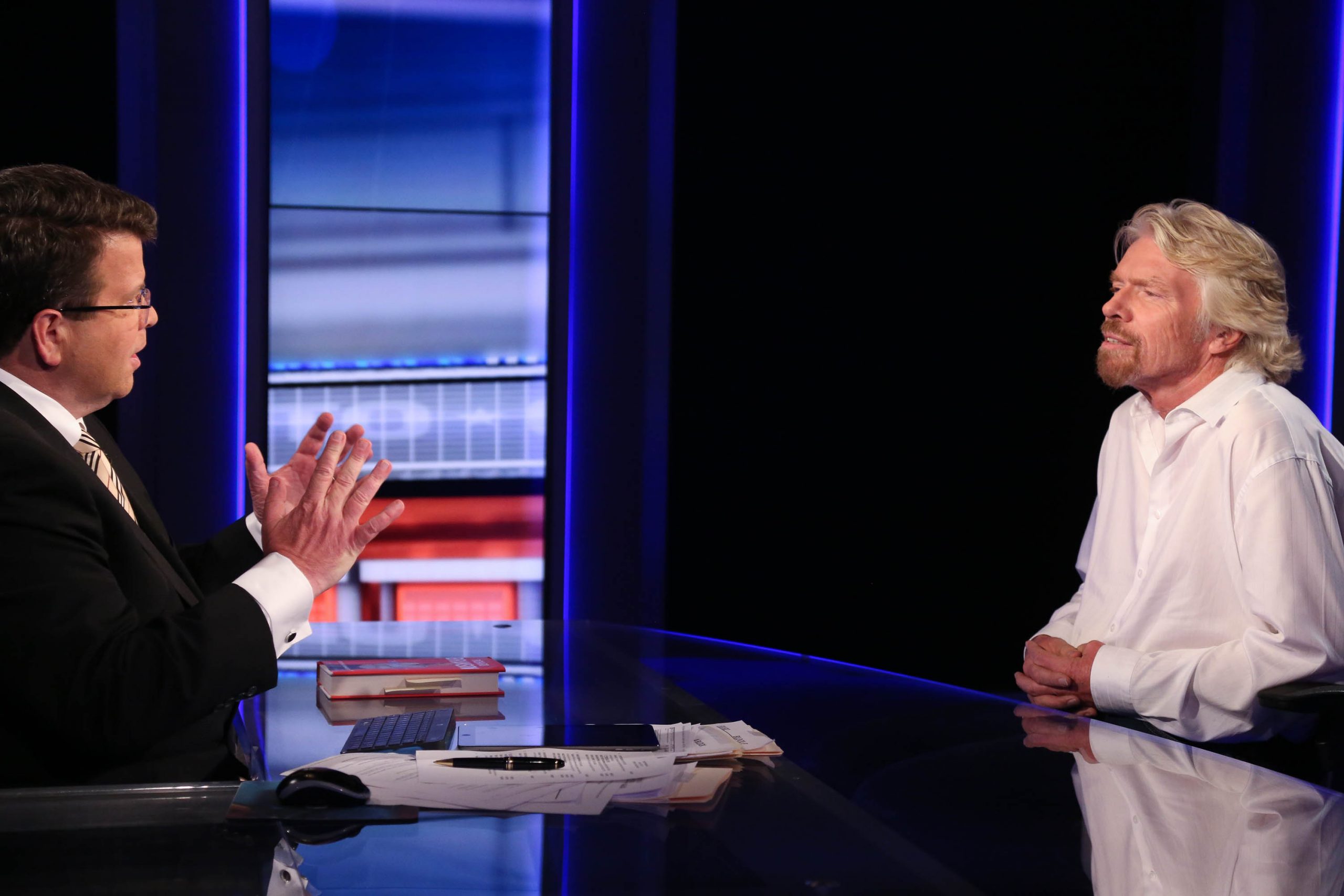 Cavuto hosts Your World weekdays and Cavuto Live on Saturdays on the Fox News Channel. Also weekdays, he has Fox Business Network's Cavuto: Coast to Coast. Asked how he manages to juggle the stress of it all, especially given a lifetime of health scares, he downplays it, saying: "Let's be honest here. I mean this is not me carrying steel beams at a construction site."
Cavuto says of all his maladies, cancer stands out for its unpredictability. With MS, "there were some good drugs out there and it can alleviate the progression somewhat, but it's still progressive. With cancer, you never know," he said. "It can return. I've seen that or it can pop up somewhere else in the body and it is one of the big, scary mysteries of illnesses."
5 COVID-19 Vaccine Questions Answered by Expert Physician
Emerging more humble
Not that his encounter with Hodgkin was entirely awful. It was a humbling experience. He thinks he came out of it as a more caring and less self-absorbed individual.
"I was not the greatest person," he said. "When I first got the cancer diagnosis, I don't think I was an evil person, but I was so career-centric." Today, he says he has become "more focused on just trying to be a good human being rather than just a good journalist."
It shows up in how he conducts himself on the air. In contrast to some of the more rowdy opinion-oriented shows, Cavuto said he makes a point not to shout or demean guests. He believes he has roughly hosted as many Democrats as he does Republican guests at a network known for its conservative bent.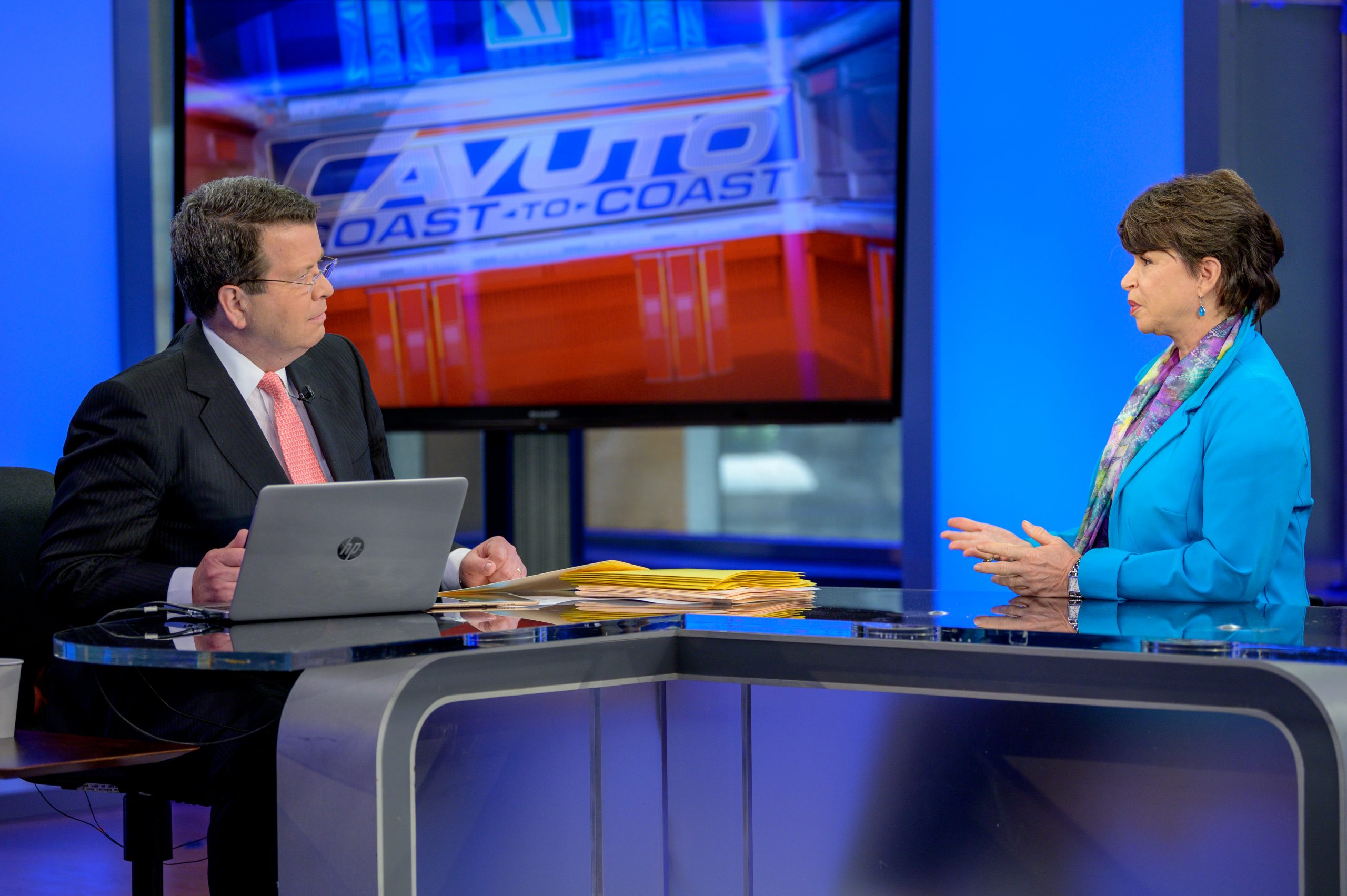 He considers himself fortunate so far to have managed his health challenges. He's grateful to those who have made it possible for him to keep working, having accommodated or adapted to the troubles caused by his various maladies.
"The message I try to get out there is we can't change the stuff that life throws at us, but we can control how we react to the stuff that life throws at us," he said. "I am always impressed by those who just have a good attitude."
And that attitude? No matter what the obstacle, "Find a way to get through it."
Learn more about SurvivorNet's rigorous medical review process.
---