'Friends' Actor Battling Prostate Cancer
James Michael Tyler, 59, played Gunther on NBC's Friends and revealed to the TODAY show that he's battling stage 4 prostate cancer.
Tyler was diagnosed with the disease in 2018, following a routine check-up that included a prostate-specific antigen (PSA) test, which screens for prostate cancer.
This year, approximately 248,530 men in the U.S. will be diagnosed with prostate cancer.
Everyone who watched the hit NBC sitcom
Friends
remembers actor James Michael Tyler, 59, who played the loveable – if prickly, at times – coffee shop employee at Central Perk, Gunther.
Related: New Drug for Advanced Prostate Cancer Gets Fast-Tracked by FDA; What You Need to Know About This Treatment
Read More
Tyler shared on the 
TODAY
show this morning that he is currently fighting stage 4 prostate cancer. Tyler tells
TODAY
's Craig Melvin that his cancer was
detected at a later stage
, by which point, it had metastasized – or, spread – to other parts of his body.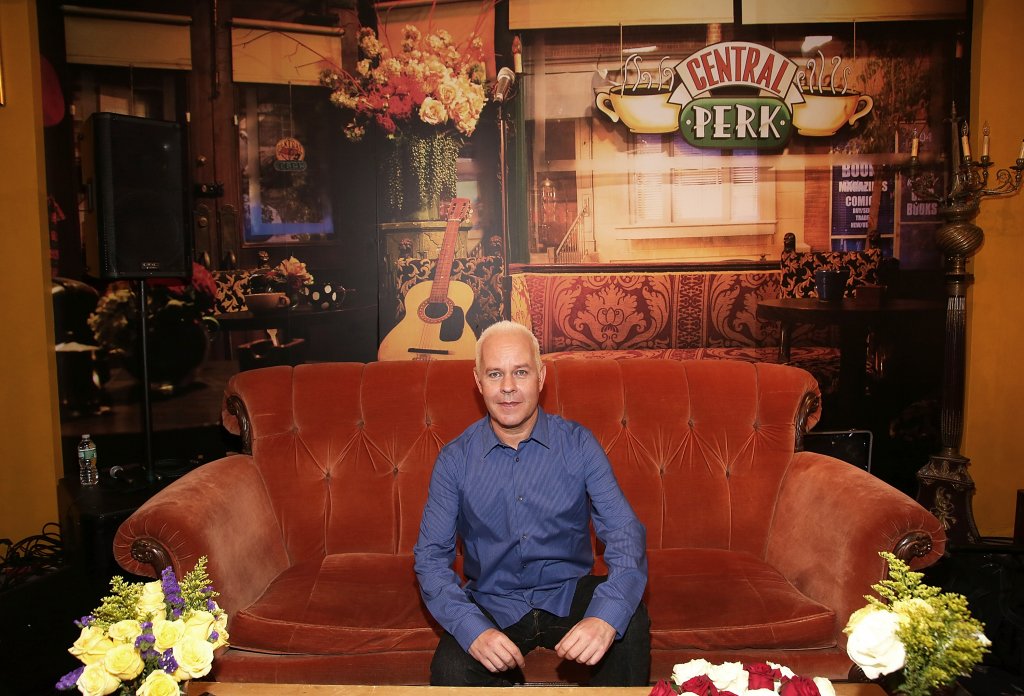 The Mississippi native tells Melvin, "I was diagnosed with advanced prostate cancer, which had spread to my bones. I've been dealing with that diagnosis for almost the past three years. … It's stage 4 (now). Late stage cancer. So eventually, you know, it's gonna probably get me."
On Friends, Tyler's character, Gunther, memorably and humorously pined after Rachel Green (Jennifer Aniston), making him a mainstay on the Golden Globe-winning show which ran for a whopping 10 seasons (1994-2004). Tyler's prostate cancer kept him from being a part of the HBO Friends reunion in May in person; he opted to appear via Zoom.
"I wanted to be a part of that, and initially I was going to be on the stage, at least, with them, and be able to take part in all the festivities," Tyler tells TODAY. "I was very happy to be included. It was my decision not to be a part of that physically…I didn't wanna bring a downer on it, you know? … I didn't want to be like, 'Oh, and by the way, Gunther has cancer.'"
Tyler's Prostate Cancer Journey
Tyler's prostate cancer was detected during a yearly checkup when his doctor administered a prostate-specific antigen (PSA) test, which looks for PSA in the bloodstream, which can indicate the presence of prostate cancer.
Related: 'TODAY' Anchor Al Roker's Crucial Reminder to Not Delay Screenings After Almost Canceling His; He Would Not Have Found His 'Aggressive' Prostate Cancer
Tyler tells TODAY this morning, "I was 56 years old at the time, and they screen for PSA, which is prostate-specific antigen. That came back at an extraordinarily high number … So I knew immediately when I went online and I saw the results of my blood test and blood work that there was obviously something quite wrong there."
Related: U.K. Actress Kym Marsh Says Her Dad Skipped Regular Cancer Screening Due to Covid, Now Has Advanced Stage Prostate Cancer
Tyler's doctor called him, explaining that he suspected Tyler had a "serious problem" with his prostate. His doctor was correct, and Tyler was diagnosed with cancer. Tyler underwent genetic testing after his stage 4 prostate cancer diagnosis, in order to determine if the cause of the illness was genetic/hereditary or environmental.
Related: What is Lynch Syndrome? And Why Is it Important to Know About for People Fighting Cancer?
Tyler began hormone therapy which he says was effective for nearly a year. At the start of the pandemic, his cancer spread to his bones and spine, which led to paraplegia, leaving his lower body paralyzed.
He is currently undergoing chemotherapy to treat his prostate cancer.
Considering Chemotherapy for Advanced Prostate Cancer
Screening for Prostate Cancer
This year, approximately 248,530 men in the U.S. will be diagnosed with prostate cancer, according to the American Cancer Society (ACS). Most diagnoses are the result of the PSA test, which is how Tyler's prostate cancer was found.
Related: 'It's an Honor': Prostate Cancer Survivor Elton John, 74, Featured in New '1971' Documentary All About 'Creative Bursts'
Stanford Medicine's Dr. James Brooks, a urologic oncologist, says in an earlier interview that men should begin screening for the disease at 55. "Current guidelines are to start screening at age 55 and continue screening through age 70," he says.
Related: Could A Urine Test Be The Future of Prostate Cancer Screening? Leading Experts Weigh In
"The reason for that is prostate cancer diagnosed after age 70 has a reasonably low probability it's going to take your life because prostate cancer, even in its aggressive forms, when it's localized is a relatively slow-growing cancer," says Dr. Brooks. "Men who are at high risk because of family history should have PSA testing earlier," he adds.
According to the American Cancer Society, men with elevated risk should begin screening at age 45. This includes African Americans and men who have a first-degree relative (father or brother) diagnosed with prostate cancer at an early age (younger than age 65).
The PSA Blood Test and a Rectal Exam are Vital for Prostate Cancer Screening
Learn more about SurvivorNet's rigorous medical review process.