Colon Cancer Transformed Derek Dienner's Life
After symptoms emerged at 31, a colonoscopy confirmed a tumor
He was treated with surgery and six months of chemotherapy
Dienner filmed his cancer journey give meaning to his experience and help others
Filmmaker Derek Dienner says the day he was diagnosed with stage 3B colon cancer was "the hardest day of my life" But he also remembers that day — August 24, 2007 — "as the day I became alive." Discover his story here, on
SurvivorNet TV,
 the first streaming network for America's 18-million cancer survivors.
RELATED VIDEO: TODAY's Craig Melvin: Colon Cancer Does Affect Younger Adults — Learn About it & Screen For it
Read More
Although he'd been noticing symptoms, Deinner says it was "scary" to think that something could be wrong and see a doctor.
On the morning of his colonoscopy, he remembers thinking that the day ahead could be "a big day" or it could be "just another day" depending on how his colonoscopy went.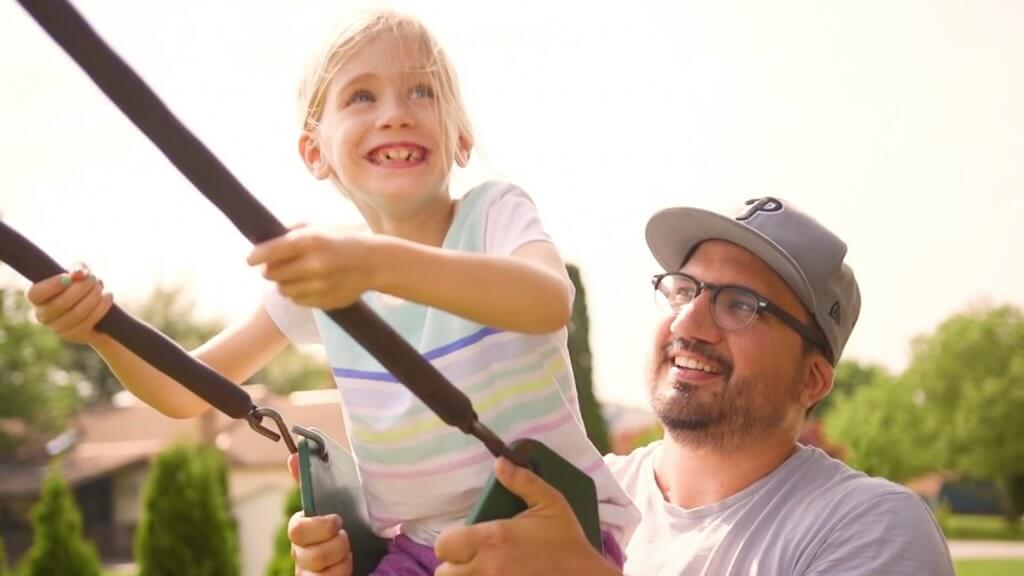 With his diagnosis, says Derek Dienner, recalls,"Things were flashing through my brain like my kids' weddings. I might not be there for their weddings?"
When the doctor walked into the room after he woke up from the anesthesia, he and his wife, Ashley, knew the news was not good.
RELATED: Country Music Star Coffey Anderson's Wife, Criscilla, Proves There's Hope For Young People With Advanced Colon Cancer
The colonoscopy had detected a tumor, he said, "And my head is spinning at that moment."
The Day He Became Alive
Dienner decided to document his journey through surgery and chemotherapy on film. "Here I am 31 years old and dealing with colon cancer and the average age of colon cancer is 70," he says. "I never expected to be dealing with this at this point in my life."
RELATED: Baltimore Outfielder, Trey Mancini, Grateful After Colon Cancer Diagnosis: 'Without The Orioles, I Never Would Have Caught This'
He decided that "things happen for a reason if you choose for it to happen for a reason."
For Dienner, cancer was the day he became alive.
RELATED VIDEO: Colon Cancer Diagnosis: What Happens After the Colonoscopy
"You have to be your own advocate," he notes, finally. "
You have to listen to your body. I had blood in my stool. And it was super scary for me to go into the doctor. But I realized that early detection to cancer is the key, so if you're going to have it, why not find out early in the process so it's not spread through your body."
Learn more about SurvivorNet's rigorous medical review process.
---