Joyously Completing Chemotherapy
Get Organized with the Home Edit star Clea Shearer, 40, is using her platform to raise awareness for breast cancer, which she has been fighting since last year.
Co-founder of The Home Edit company with her best pal Joanna Teplin, 43, the dynamic organizational duo embarked on season two of their Netfix show in April, right before Clea announced her health news.
Although the Nashville-based wife and mother still has to conquer radiation and breast reconstruction surgery, she's overjoyed by this milestone and can't wait to be getting back to her normal activities. Taking charge of your health can save your life; get in and get screened!
Netflix star
Clea Shearer
, 40, is using her immense success with her home organization show to raise awareness for breast cancer, which she has been fighting since last year.
Co-founder of The Home Edit company with her best pal Joanna Teplin, 43, the dynamic organizational duo have made quite a splash on the streaming network. The pair embarked on season two of their series, Get Organized with the Home Edit, in April, right before Clea announced her health news. Now she's reporting a more positive update.
Read More
"I got some very good news today… I AM DONE WITH CHEMO!!! I even got to ring the bell!" The Nashville-based lifestyle expert captioned her Instagram update.
"When I went in for my infusion, my lab work came back with a low white blood cell count (again!) and my oncologist decided that after 4 rounds of AC and 6 rounds of Taxol, my body has had enough," she shared. "In my case, long term toxicity outweighed the benefit of finishing the chemo cycles."
 

View this post on Instagram

 
The mom of two to Stella, 11, and Sutton, 7, goes on to explain that she has to wait a few weeks to let her body recover, "and then it's on to radiation! Which is a whole other can of worms that I'm not going to think about today."
"Today, I'm only focusing on all the things I will soon be able to do again… and of course my hair growing back. That's a nice bonus," she added.
Related: 'Anne with an E' Star Miranda McKeon, 19, Says She's Finally 'Getting Normalcy Back' as She Recovers from Two Breast Cancer Surgeries
A-list celebrity fan Reese Witherspoon chimed in with a supportive 'YESSSSSS!!!'
Emma Willis, who is married to superstar Bruce Willis replied: 'Cheering loud for you!!!!!'
"Wow this is a HUGE milestone in your breast cancer journey @cleashearer. Wishing you sunnier days ahead #yougotthis," another follower commented.
Deciding When and Who to Tell About My Diagnosis
Though Clea chose to share her journey with the public, just know that it is perfectly fine to keep the news to yourself and your family. The battle is yours and it is up to you to decide. Many patients do report that support networks help them immensely, but others can feel overwhelmed. Either way, it's okay. You do you!
Clea Shearer's Breast Cancer Journey
After this huge milestone, The TODAY Show regular is getting closer to the finish line, and also plans to get breast reconstruction after she finishes radiation. The cancer warrior already had a mastectomy prior to starting chemotherapy treatment, and she is handling each chapter of her battle as she goes.
Clea has said that TODAY anchor Hoda Kotb—who beat breast cancer in 2007—has also been a huge inspiration and supporter to her during her journey, along with her loving husband, director/photographer John Shearer, and the rest of her family.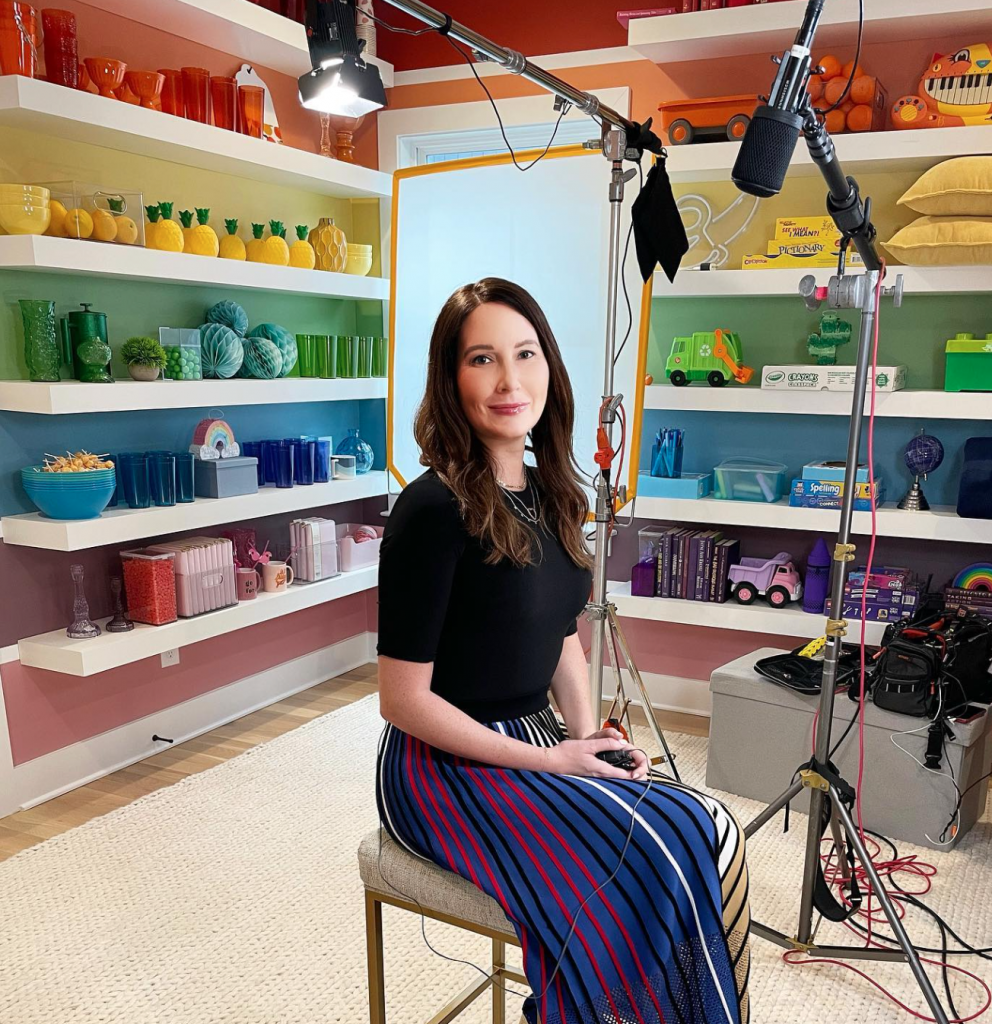 Like many other breast cancer patients, the staging process can be gradual as further testing is completed.
Related: 7 Cancer Survivors and Thrivers Tell Us How They Keep a Positive Attitude
Clea was originally told her cancer was stage 1, but during the nine-hour surgery on Friday, April 8, doctors found cancer in one of her lymph nodes, which elevated the cancer to stage 2.
 

View this post on Instagram

 
"I have breast cancer," she announced in her post at the time. "It's a hard thing to say, but it's easier than keeping it to myself. I'm having a double mastectomy tomorrow (prayers are welcome!), and I wanted to say a few words before I do."
"I found a lump myself the last week of February," she continued. "I had been trying to make an appt with my OB for several months, and even when I told them I found a lump, they couldn't accommodate me. I had to request a mammogram from my general doctor, which led to an ultrasound, and then an emergency triple biopsy.
Handling Fear When You Get the Diagnosis
She had two "very aggressive" tumors, 1 cm each, but thanks to her take-charge personality, she caught it early. Clea couldn't get in to her OB, so she had thankfully requested a screening by her primary care doctor.
Related: Doctors Ignore Mom Who Says Her 'Womanly Instincts' Sensed Breast Cancer — Trust Your Gut 
"Had I not taken this upon myself, I would be in a completely different situation right now," she said. "Sure, hearing I needed a double mastectomy, chemo, radiation, and reconstruction (in that order) was very scary – but this was a plan that would save my life. Not having that plan would be far scarier."
Learn more about SurvivorNet's rigorous medical review process.