Actress Shannen Doherty impressed audiences as bad girl Brenda Walsh on Beverly Hills, 90210 and as powerful witch Prue Halliwell on Charmed, but it's her real-life role as cancer warrior that has revealed her true passion for life and her unbreakable spirit.
Doherty was first diagnosed with breast cancer in 2015 after finding a lump in her breast which turned out to be cancerous. Doherty had hormone therapy to fight the cancer, but it was ineffective, and the cancer had spread to her lymph nodes.
Read More
Doherty underwent a single mastectomy, and she also had chemotherapy and radiation. After going into remission, Doherty announced in February 2020 that
her cancer returned
, and this time it had spread to other parts of her body, which is called metastatic, or
stage four breast cancer
.
In celebration of Doherty's 50th birthday, SurvivorNet pulled together 50 of Doherty's wittiest one-liners, inspirational quotes and wise musings from her Instagram account and various media interviews.
Prepare to have your heart warmed:
1. "Early detection…. I know we are all busy in life but make the time for the screening appropriate for you."
2. "Reconstruction is no joke. Not going to lie… I've struggled with this surgery…I think emotionally this is rough along with physically being unable to do a lot of things I enjoy. This is yet another humbling moment that cancer has bestowed upon me and for that, I'm thankful. Things could be so much worse. So yes, I'm blessed. In so many ways. "
3. "There are doctors who care, who take time, who listen. Find them. Don't settle."
4. "It's ok to just relax and heal. Block out the superficial noise and focus on getting better."
5. "So easy. So simple. #bekind to our planet and fellow inhabitants."
6. "New song, new moves. Learning this today and yes…. my arms have no idea what to do. They flail. They clap when no music is playing. They pump up and down oddly. They lack rhythm. In short… they seem to have a mind of their own and dare I say… they seem to be a bit dumber than the rest of me. They'll catch up."
7.  "As scary as it can be, it's also comforting when you get the all clear. Early detection can be the key for some. Don't put it off!!!"
8. "Attention is just that… attention. Not earned and not interesting. Respect. That's what it's all about. For yourself and others."
9. "We all fight for things in life. I fight to be with the people I love, knowing that every day, every hour, every second, is a blessing."
10. "Sometimes there's just so much to say that you have nothing to say… ya know?"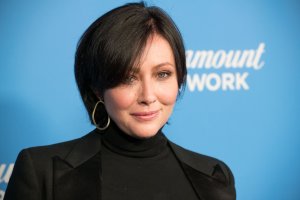 11. "Off the grid. Horses. Cattle. My soul is starting to feel rejuvenated again. Back when I'm back."
12. "It hasn't always been smooth sailing but the rough seas made us stronger together."
13. "It's always good to spend time with strong, smart, funny women who support each other."
14. "I'm still learning from this beautiful life. Still growing. Still evolving. I hope I always do."
15. "To say I have stress is an understatement. To say that I'm struggling is mild. But… I believe that I will find my footing. I'll dig deep for the inner strength I need to face it all. I pray I do it all with dignity and grace. I have so much to say. So much to share. I will."
16. "I am staying home (and ranting) for us ALL. For my fellow cancer warriors who fight hard everyday for more time. For my mom. For my family. For my husband. For my mother in law and father in law. For my friends. For my friends kids. For every single one of you. For myself with stage 4 cancer, my battle is hard enough."
17. "Awareness, advocacy and fundraising are crucial in our fight against breast cancer. "
18. "Why do we humans feel that we need to cull ? Nature and animals naturally balance themselves. It's us that have disrupted things."
19. "Today I accept the things I can not change and embrace the future of things I can change. Working to better myself, working to better the planet and helping others. Life is never easy. It's filled with potholes, curves and steep inclines. But it always shows you something. Something about yourself. Something about those around you. And all those blind turns in the road can lead to something truly beautiful."
20. "Cancer has so many phases. Shock, denial, acceptance, anger, resentment, rebellion, fear, appreciation, beauty. Remission. Even then, the phases keep coming. Cancer is with you forever."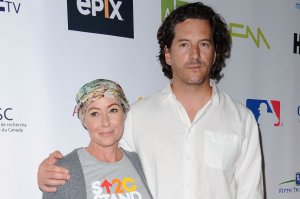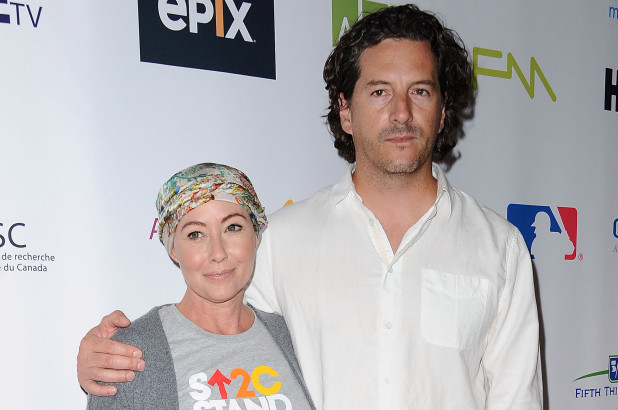 21. "Those who have experienced it know that even after you've kicked it's ass, it still impacts you, in good ways and bad. You still go thru the roller coaster of emotions. You still need support and love. And you can still grasp life and live, live live."
22. "Sometimes you just have to reset and get centered. It's ok to fail. It's ok to make mistakes. But learning from it all is the most important. My life lately hasn't been easy but I know that whatever i face, I can do with love and integrity."
23. "Some things never change. Animals have always brought me great joy."
24. "I am forever grateful that I grew up in a house where hate was not in our vocabulary. Grateful that racism was forbidden. Grateful that I learned that ALL people are beautiful, unique and deserve respect."
25. "It's been a rough two years. Fighting cancer. As an actor, people bench you. They assume you're to weak, not able etc etc. and yet it's something like work that invigorates and renews strength to conquer the unimaginable beast. I compared myself to a car today. That vintage Shelby that's been in the garage too long. It's still a great car. The best. Just needs time for the engine to warm up and it's good to go. Performing like it's supposed to."
26. "Tennis along with dance, has helped me tremendously. It's given me discipline and perseverance to get thru rough times. It's taught me that regardless of a positive or negative outcome in life, I can still get back up and play another day."
27. "I'm so grateful to just be alive and in remission. Allowing me more time to focus on things I love like my family, acting, writing and fighting for causes I believe in. But damn! Hair growing in can sure be trying sometimes."
28. "It's your friends that lift you up from despair, from adversity, heartbreak and life . It's your friends that remind you of your worth. They treasure and love you for you. With cancer without cancer. They are there. And in your darkest moments, they lift you up. I love my friends. My family."
29. "I don't care how much a person has been poked and prodded, it never gets easier."
30. "Cancer is a long and winding path that is forever unpredictable."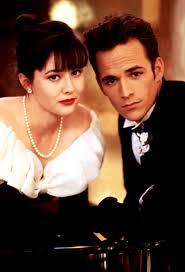 31. "No matter what we face in life, there is still such beauty to appreciate."
32. "I think when one gets cancer, they are always waiting to a certain extent. To those who know… I'm waiting with you."
33. "It hasn't been an easy road but it has been enlightening. It continues to be enlightening. I'm still learning what's right for me, what makes me feel fulfilled. What makes me feel healthy. But I like learning!"
34. "Sometimes you just need a shoulder to crash on."
35. "Radiation is tiring. It builds up within you and sometimes one just struggles to keep their eyes open."
36. "Never be too timid to speak up and ask for what you need to get thru the process. None of this is easy but a great team can make it more pleasant."
37. "Inspiration comes from everywhere. My mom inspires me all the time. Nothing stops her from living each day with a youthful exuberance that allows her to be free enough to try new things."
38. "I believe that just moving helps so much in the healing process. It's not always easy and sometimes I can't do it the next day but I try to make an effort to get the blood flowing and the toxins out of my body thru working out. Some days are easy workouts and other days I push it but the key is to MOVE!!! This is for any illness. Obviously check with your doctor. The road to recovery is paved with all sorts of different material."
39. "Sometimes there's nothing like a mother's love to help get you thru."
40. "This is for my ladies out there. And all you who have faced adversity and have the battle scars to prove it You know who you are…..I'm one of you."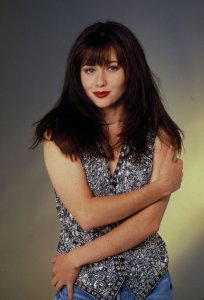 41. "It's like anybody with Stage IV faces this sort of thing, where others want to put you out to pasture. I'm not ready for pasture. I've got a lot of life in me."
42. "I try to treasure all the small moments that most people don't really see or take for granted. The small things are magnified for me. We have this endless well within us, and it's just about continuing to dig in that well for the strength to face adversity — and so that we can also see all the beauty."
43. "I want to be remembered for something bigger than just me."
44. "I want people to not hear stage four cancer and think of the person that is gray and falling over and they can't move and they're going into hospice and they can't work. You get written off so quickly, even though you're vital and healthy and happy and wanting to go out there and work. So, I'm sharing in order to hopefully give a different face to all of this."
45. "Everybody's terminal. I might live a lot longer than somebody who's perfectly healthy. You have no idea. Also, there are so many different clinical trials going on at the moment. I think that almost every cancer patient is sort of chasing it. You're chasing the meds. Your meds keep working and working and working, and then at some point, perhaps your body shuts down to them, and you run out of different protocols to use. But really, you're just hoping that by the time that happens, they have something else. And normally they do."
46. "I think because cancer stripped me of my defense mechanisms, it allowed people to see all sides of me."
47. "You hear the word remission and it's a rush of different emotions. It's like, 'what's next?' There's a little bit of fear and apprehension. I felt lost for a second. I was like, 'now what?' But then it sort of starts seeping in and then you get joyous and you get so excited but then you got to wait for that five-year mark and that 10-year mark—so remission is a crazy word to me."
48. "Pain is manageable, you know living without a breast is manageable. It's the worry of your future and how your future is going to affect the people that you love."
49. "It's easier to live with having cancer if I know I'm helping at least one person."
50. "I'm staying positive and taking stock of my life. It certainly helps put things in perspective and reminds you of what you learned thru the cancer journey. And I sometimes, need a refresher. "
Learn more about SurvivorNet's rigorous medical review process.