Learning About Breast Cancer Screening
Patti Lupone, a breast cancer survivor and a Broadway legend, just turned 74, but she has no intention of slowing down.
She's currently performing on her Don't Monkey With Broadway! tour, and she even received a Tony Award just last year for her performance in "Company."
Lupone reportedly had her breast cancer caught early, though it's unclear what brought about the detection.
According to the American Cancer Society (ACS), women should begin yearly mammogram screening for breast cancer at age 45 if they are at average risk for breast cancer.
In addition, women aged 40-44 have the option to start screening with a mammogram every year, and women aged 55 and older can switch to a mammogram every other year or continue yearly mammograms.
One of our experts says a crucial step to raising breast cancer awareness it to make sure women feel comfortable with their breasts and know what their breasts feel like normally through self-exams.
Patti LuPone is a Broadway icon. She was made for stage and screen and her grit in the world of performing arts likely only helped her dominate cancer, too.
Fabulously 74, Lupone has not let age slow her down. The three-time Tony Award-winning performer snagged her most recent Tony Award just last year for her role as Joanne in Marianne Elliott's award-winning Broadway production of "Company."
Read More
She also received Tony's in 2008 and 1980 for "Gypsy" and "Evita," respectively. Despite being one of Broadway's bests, her talents don't stop there. She's also had many prominent roles in film and television. Most recently,
she was filming for the upcoming TV show "Agatha: Coven of Chaos"
– Marvel's spin-off of their hit series "Wandavision."
View this post on Instagram
And, now, fans can look forward to her ongoing "Don't Monkey With Broadway!" tour.
According to Broadway World, this tour "explores, through indelible interpretations of classic Broadway show tunes by the likes of Richard Rodgers, Lorenz Hart, Jule Styne, Stephen Schwartz, Charles Strouse, Leonard Bernstein, Stephen Sondheim, Cole Porter and Irving Berlin, how her life-long love affair with Broadway began and her concern for what the Great White Way is becoming today."
A review from her opening night at the Noorda Center for the Performing Arts in Orem, Utah, on Feb. 4, 2023, was glowing.
"While the performance had the highest professional quality, it also felt deeply personal," the review reads. "LuPone's long and storied career, which she discussed bluntly in the concert and on her website's photo gallery, has a breadth that allows her to resonate with so many people.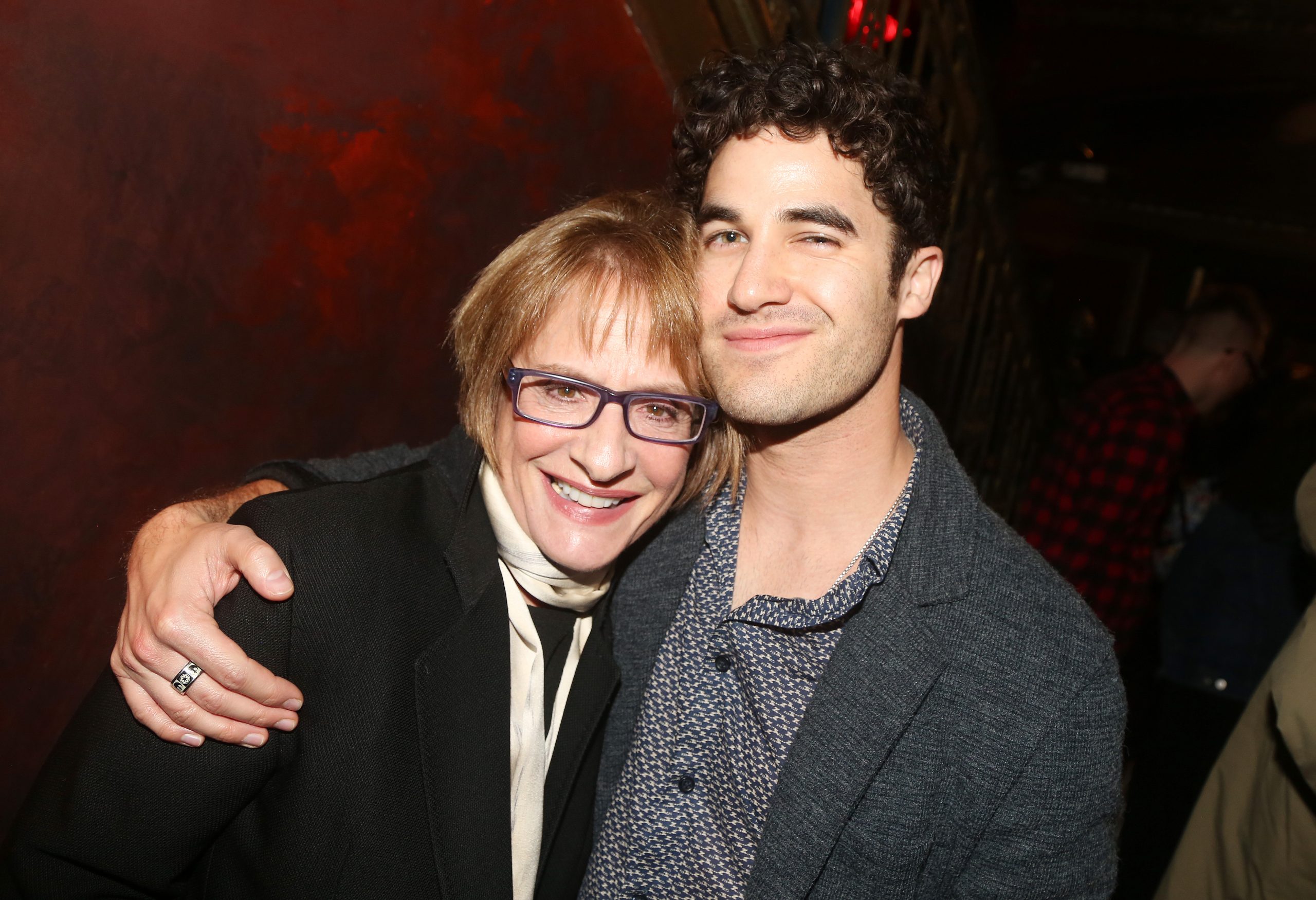 "It seemed that each person in the audience had a different reason for loving her or a song they hoped she'd sing. And she occasionally teared up over the music and messages of the songs—just as I did."
On top of her continued success and staggering list of career accomplishments, LuPone is also a cancer survivor. She was diagnosed with breast cancer in 2001.
"Just hours before a solo concert at Carnegie Hall, she received a call from her doctor informing her that she had breast cancer. Frozen with fear, she went on stage and gave an outstanding performance," a review of her memoir (aptly named "Patti LuPone: A Memoir") reads.
"It's that very spirit and professionalism that has established Ms. LuPone as a genuine star."
Catching Breast Cancer Early Like Patti LuPone
It's been reported that Patti LuPone's cancer was caught early. It's unclear if her cancer was detected because of screening, a self-exam or by some other means, but we'd like to take this opportunity to talk about how important it is to catch breast cancer at its earliest stages.
For starters, breast cancer screening is typically done via mammogram. The purpose of this X-ray picture of the breast is to look for lumps in the breast tissue and signs of cancer.
But when should you get a mammogram? That depends on a few factors.
When Should I Get a Mammogram?
According to the American Cancer Society (ACS), women should begin yearly mammogram screening for breast cancer at age 45 if they are at average risk for breast cancer.
In addition, women aged 40-44 have the option to start screening with a mammogram every year, and women age 55 and older can switch to a mammogram every other year or continue yearly mammograms.
"For screening purposes, a woman is considered to be at average risk if she doesn't have a personal history of breast cancer, a strong family history of breast cancer or a genetic mutation known to increase risk of breast cancer (such as in a BRCA gene), and has not had chest radiation therapy before the age of 30," the American Cancer Society website reads.
The ACS says women who are considered to be high risk should get a breast MRI and a mammogram every year, usually beginning at age 30. Other factors that may indicate you should get a breast MRI or mammogram yearly starting at 30, according to the ACS, include:
family history of the disease
certain genetic mutations (or having a first-degree relative with a mutation)
radiation therapy to the chest between the ages of 10 and 30
having Li-Fraumeni syndrome, Cowden syndrome or Bannayan-Riley-Ruvalcaba syndrome (or having a first-degree relative with one of these syndromes)
Needless to say, there can be a lot of factors that affect your breast cancer risk. So, it's important to have a comprehensive discussion with your doctor to decide what screening regimen is best for you.
"We know that cancers grow more rapidly in our younger patients, and having that annual mammogram can be lifesaving," Dr. Connie Lehman, chief of the Breast Imaging Division at Massachusetts General Hospital, previously told SurvivorNet.
"After menopause, it may be perfectly acceptable to reduce that frequency to every two years.
"But what I'm most concerned about is the women who haven't been in for a mammogram for two, three or four years, those women that have never had a mammogram. We all agree regular screening mammography saves lives."
In addition, it's important that women perform regular breast self-exams. This method requires that women look at and feel for possible lumps, distortions or swelling in their breasts.
Getting to Know Your Breasts with Self-Exams
"When we think about breast cancer prevention and awareness, the first step is that women need to feel comfortable with their breasts and that they know what their breasts feel like normally," SurvivorNet advisor Dr. Elizabeth Comen said.
"And for some women, that may mean going to their doctor and walking through what a self-breast exam might feel like so that they know what normal breast tissue feels like, so that if they do feel anything abnormal – whether it's a lump or discharge from the nipple – that they know what to ask and what to look for."
That being said, some women may have a harder time performing self-exams than others. So, self-exams should be done every month in order to become more familiar with your individual breast tissue. As far as timing goes, the Mayo Clinic says the week after your period ends is typically the best time to perform a self-exam.
"Some women have what's called fibrocystic breasts, meaning they have very lumpy, bumpy breasts, and it's hard for them to know what's normal and what's not," Dr. Comen said.  "It doesn't have to be exactly every month, but not right before the period because their breasts may be more swollen and tender after their period."
If you ever feel something in your breasts or notice a change to your breasts, you should promptly talk to a doctor. Additionally, lumps can occur in areas you didn't realize had breast tissue, so don't hesitate to speak up.
Speak Up if You Think Something Is Wrong
"If a woman feels a lump in her axilla, or her armpit, that's also important to tell their doctor about," Dr. Comen said. "That could be a lymph node that has breast cancer in it, it could be something totally unrelated, like they have a rash, and so they just have an enlarged lymph node.
"But it's important to know that breast tissue can extend all the way up into the armpit. It can also extend closer to the clavicle… So, anything in that quadrant that a woman feels that is abnormal, they really should take the time to talk to their doctor."
Learn more about SurvivorNet's rigorous medical review process.