Style Can Give You Confidence After Cancer
TODAY host Hoda Kotb's daughters are 5 and 3, so she's nowhere near becoming a grandmother, but there is a new fashion trend swirling from coast to coast making 'fancy grandma' cool for all ages.
Hoda's co-host Jenna Bush Hagee explained the evolving 'coastal grandmother' look to the breast cancer survivor. The Golden Girls' late actress Bea Arthur comes to mind.
Style experts say that when you feel good in the clothes you're wearing, it gives you confidence. Plus, this new fashion trend is survivor-friendly; Think silky pajamas that can be worn to bed or a fancy party.
TODAY
with Hoda & Jenna
star Hoda Kotb's daughters are 5 and 3, so she's nowhere near becoming a grandmother, but there is a new fashion trend swirling from coast to coast making 'fancy grandma' cool for all ages.
Co-host Jenna Bush Hagee, 40, explained the evolving 'coastal grandmother' look to the breast cancer survivor, 57. "Oh, so it's like 'The Golden Girls,'" Hoda responded, referencing the hit '80s show.
Read More
Specifically, the late Bea Arthur's style vibes comes to mind: Big-shouldered, oversized cardigans, matchy matchy silky pajama pants sets worn outside the home … you get the gist.
Sadly, all the women from the show have passed, but their style icon factor lives on. Arthur died in 2009 of lung cancer.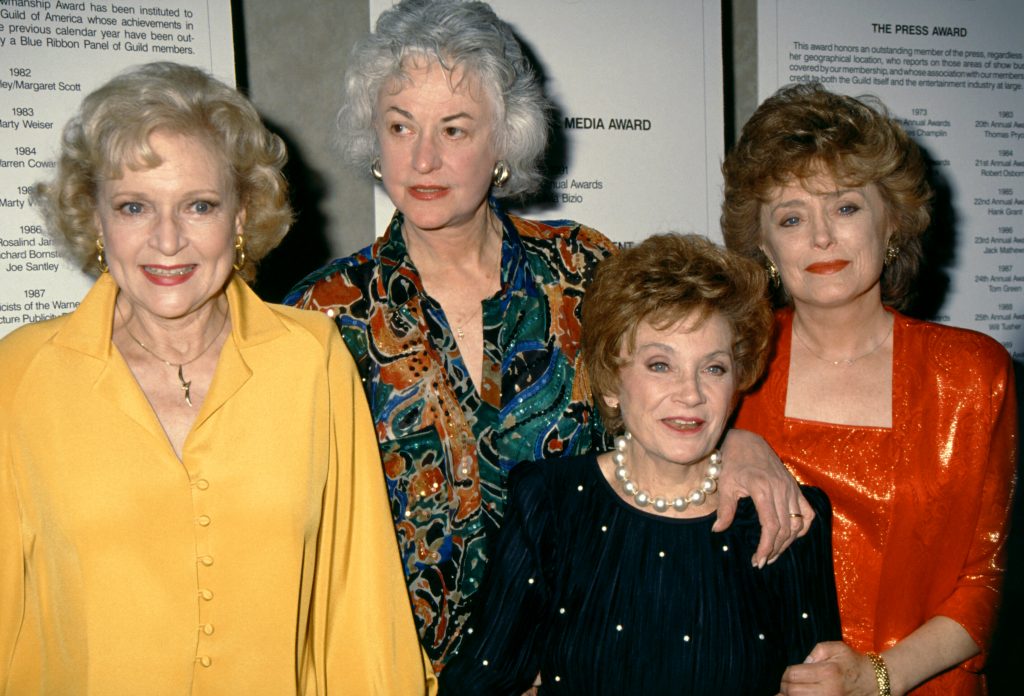 "Fancy grandmas can be any age and they're eccentric, they love to accessorize with scarves and elaborate earrings and their houses are full of colorful tchotchkes," Jenna said. "Wait, are you a fancy (grandma)?" Jenna asked, turning to Hoda. "But you're not, you don't dress like a fancy (grandma)."
Hoda gave partial indication that she can be occasionally fancy, but not at home. "I don't have snacks and I don't have anything fancy in my house," she said. "I have it in my dressing room."
Related: Wow! Hoda Kotb, 57, Gets An Amazing Office Makeover From Netflix Star And Fellow Breast Cancer Survivor Clea Shearer
Jenna immediately challenged her on and off-screen bestie in the snack department, insisting she absolutely is a snacker. "We've gotten into fights about the fact how you eat in bed your snacks."
After some mild debating, Hoda gave in to her feisty friend. "Alright, OK, miss prosecutor, I eat snacks," Hoda responded.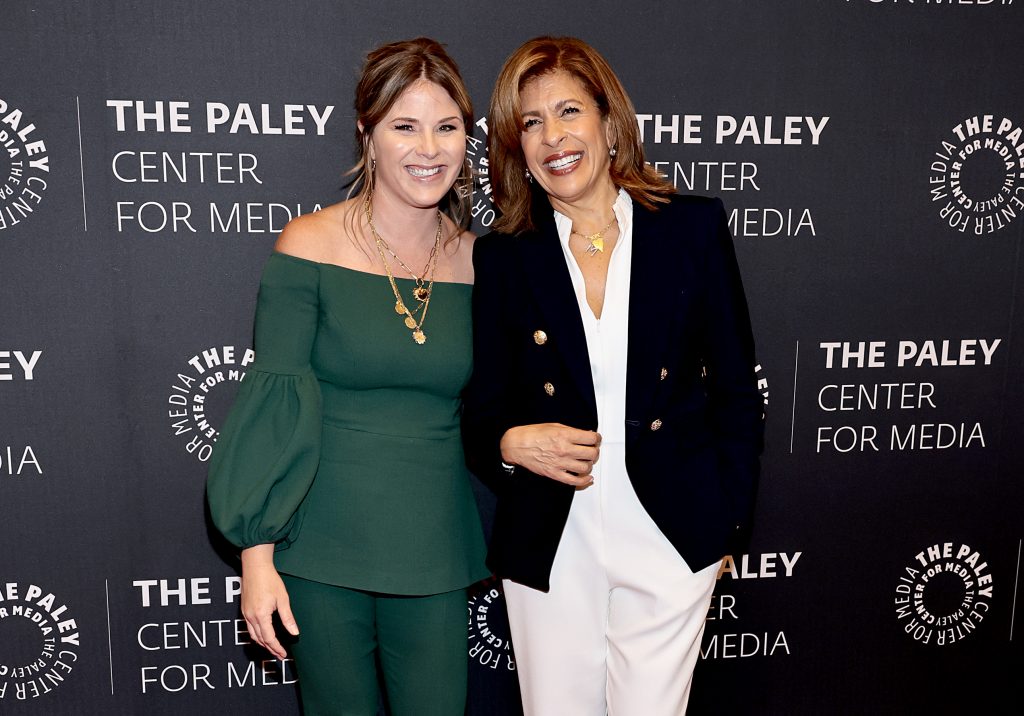 Jenna didn't stop there and continued her playful court case. "And you do have tchotchkes, too. Remember when I cleaned out your office?"
"That's just stuff that gets left there," Hoda continued, on the defense. said. "That's called a tchotchke," Jenna insisted.
"But I don't do it on purpose. I just don't have anywhere to put it," Hoda said, with Jenna saying that she doesn't think grandmas "do it on purpose either."
The Original 'Fancy Grandmas'—'The Golden Girls'
Anyone who grew up watching The Golden Girls on TV had their favorite character.
For many that was Dorothy Zbornak, played by the late Bea Arthur. Arthur as Zbornak provided most of the show's razor-sharp zinger lines as she half-sternly and half-affectionately called out her on-screen roommates' ridiculousness in the show's memorable scenes.
The unforgettable actress died in 2009, peacefully and surrounded by family at her Los Angeles home, after a battle with lung cancer.
Related: Remembering 'Golden Girls' Star Bea Arthur Who Died at 86 from Lung Cancer; Learn the Importance of Screening
"She was a brilliant and witty woman," Arthur's personal assistant, Dan Watt, said when he announced the tragic news. "Bea will always have a special place in my heart."
The classic show's last living star was Betty White (the lovably ditzy Rose Nylund on the show), who died last New Year's Eve of old age, shortly before turning 100 years old. Estelle Getty, who played Arthur's Sicilian, wise-cracking mother, Sophia Petrillo, on the show, died in 2008 at 84 of natural causes; she had suffered from dementia. Rue McClanahan, the frisky Southern Belle "Blanche," died in 2010 at 76 years old of a stroke.
The show debuted in 1985 and lasted for seven seasons, not to mention years in syndication. Now, like most classic sitcoms, The Golden Girls is available to stream.
Cancer Survivors and Fashion
It's understandable that the last thing that older folks and/or people battling cancer want to look like is a "grandmother," but this trend is all about fancy comfort, so trust us, it works! It's also destigmatizing women of a certain age and making fashion at any age, cool.
Survivor Ann Caruso on Beauty and Femininity During and After Cancer
Even if you're laying at home in bed sick or resting inside a lot. It's imperative to break up your routine a bit or make yourself feel a little better with a new silky robe or pajamas. The fact that this sort of style can be worn outside of the home removes the work of getting ready, so you can cruise around in comfort if you choose. Throw on some oversized shades if you want to skip the make-up routine, and boom, instant glam.
Many experts say that putting effort into yourself and looking good helps you feel better overall and much less down, so start scrolling for some online delivery stat and treat yourself!
A Celebrity Stylist's Guide to Looking Good When You're Not Feeling so Good
"I've had about 12 surgeries, and it does change you," says breast cancer survivor and celebrity stylist Ann Caruso to SurvivorNet. "It's a lot of trauma to the body. You're not the same carefree person that you once were, and it was very hard for me to look at myself every day," she admitted."
Ann felt like a totally different person and didn't fit into any of her clothes for so long. "You need a few things that you feel good in because when you feel good in the clothes that you're wearing, it gives you confidence," she says. "Femininity is a state of mind. And I think that's something that we have to remind ourselves."
Learn more about SurvivorNet's rigorous medical review process.