Actor Damian Lewis Honors Late Wife Helen McCrory During Debut Concert
Actor Damian Lewis honored his late wife and fellow actress Helen McCrory during first music concert.
McCrory died of breast cancer last April after a private battle she kept from the public.
Lewis took a break from acting following his wife's passing from cancer.
Breast cancer is treated with surgery, chemotherapy, and radiation.
Actors who become singers don't always start off with emotional songs about a loss from breast cancer.
But Damian Lewis of the hit television drama 'Homeland' paid tribute in song to his late wife Helen McCrory who died of the disease last April.
Read More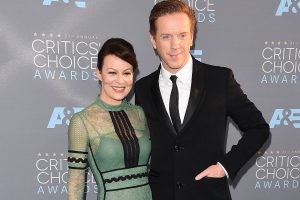 Lewis's first gig at London's Omeara music venue last week included songs that he appears to have written about McCrory, known for her role as a Harry Potter actress.
In one emotional track, Lewis sings, "You and me should be together 'til the end. So bye bye, baby, I can't wait to see your smile again."
Another track seemed to relate to losing a partner, with the words "she's the moon in the day and the sun that shines in the dark. She rests in me and she rests in shade."
Then Lewis sings the chorus: "She's my joy, she's my pain and she rained on me."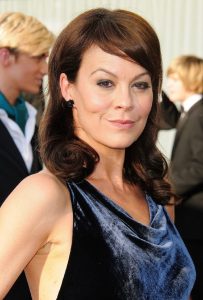 McCrory died at age 52, and was married to Lewis for nearly 14 years before her breast cancer death.
They had two children together — a daughter Manon, now 15, and son Gulliver, who is 14.
How to Screen For Breast Cancer
Breast cancer is typically detected via a mammogram, the screening method for this type of cancer. Mammograms look for lumps in the breast tissue and early signs of breast cancer.
Women aged 45 to 54 with an average risk of breast cancer (i.e. no family history of the disease) should have mammograms annually. Dr. Connie Lehman, the chief of the Breast Imaging Division at Massachusetts General Hospital, says in an earlier interview, "If you haven't gone through menopause yet, I think it's very important that you have a mammogram every year."
"We know that cancers grow more rapidly in our younger patients, and having that annual mammogram can be lifesaving," says Dr. Lehman. "After menopause, it may be perfectly acceptable to reduce that frequency to every two years. But what I'm most concerned about is the women who haven't been in for a mammogram for two, three, or four years, those women that have never had a mammogram. We all agree regular screening mammography saves lives."
Coping With Loss Of Spouse to Cancer
Losing a spouse to cancer is devastating, and working through grief is an ongoing process. For people with children, like Damian and Helen, it can be especially gut-wrenching for a family to lose a wife and mother in one blow.
"She's left our beautiful children, Manon and Gully, too early, but they have been prepared for life," Lewis had shared. "They have in them the fearlessness, wit, curiosity, talent and beauty of their mother. She has exhorted us to be courageous and not afraid. As she said repeatedly to the children, 'Don't be sad, because even though I'm about to snuff it, I've lived the life I wanted to'."
Lewis's 75-minute set in tribute to his late wife was sold out well before anyone heard him sing a note. It was considered a warm-up ahead of his appearance at the Wilderness Festival in Oxfordshire this weekend.
Damian is expected to release the songs on his as-yet untitled debut album in 2023.
Learn more about SurvivorNet's rigorous medical review process.
---