At SurvivorNet, we've met many survivors who talk about how hard it is to keep up appearances during a cancer battle — and also how important it is for one's inner strength to maintain strong self esteem and a sense of worth. That's why acclaimed bounty hunter and mom Beth Chapman is an inspiration to so many women with cancer. Even as she soldiers through treatment for Stage 4 cancer, she looks amazing and isn't afraid to show it.
In striking new publicity photos for her upcoming new reality show "Dog's Most Wanted", Beth, the wife of Duane "Dog the Bounty Hunter" Chapman, strikes a glamorous pose. The primary photo from the batch shows Beth rocking a a black leather jacket with stainless steel hardware, leopard-print miniskirt, and thigh-high black boots. She accessorized with black and hot pink, fingerless gloves; a large sidearm; handcuffs; and a Princess Diana-style ring with a large blue gem surrounded by diamond-like stones. Beth looks healthy and relaxed in the photos, but also ready to catch some criminals.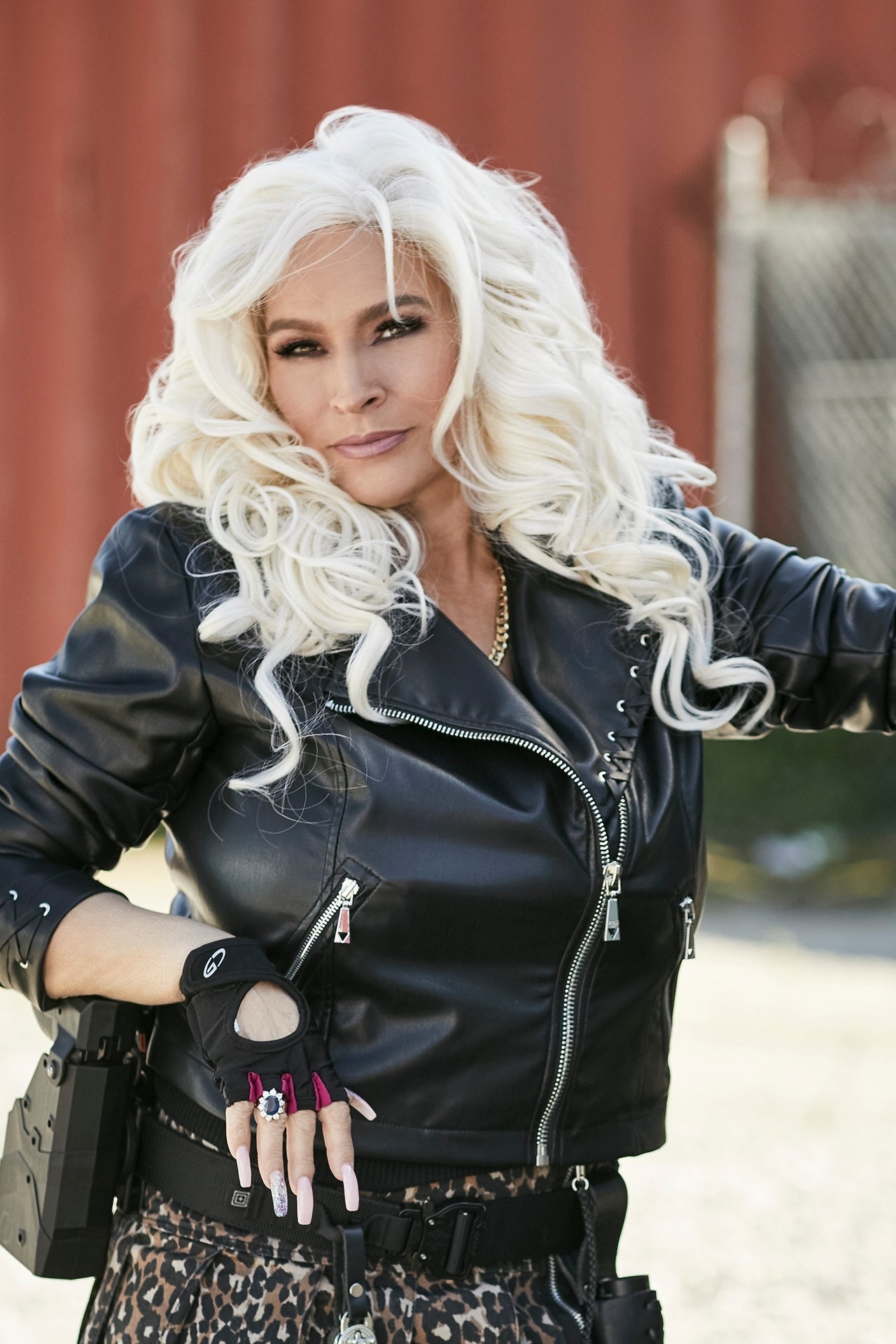 Read More
You'd never know that Beth has been battling stage four lung cancer. That certainly hasn't stopped her from shooting her upcoming reality TV series "Dog's Most Wanted," a spinoff of their initial show "Dog the Bounty Hunter."  The new set of photos show Beth and Dog ready for action.
Beth was diagnosed with throat cancer in 2017. She had surgery and was declared cancer free. But the cancer came back in late 2018, when Beth was rushed to the hospital in the middle of the night after having trouble breathing. This time, she was diagnosed with Stage 4 lung cancer. We at SurvivorNet know the emotions that come on a cancer journey, and for Beth and Duane "Dog the Bounty Hunter" Chapman, those emotions are now revealed to be front and center of their much anticipated new reality show "Dog's Most Wanted".
The new photos include a still of Beth and Dog holding hands. In it, Dog sports a badge around his neck, and Beth is wearing her bounty hunting gloves and a pair of handcuffs hanging from her belt, which also holds a pack of bounty hunting materials. The pair are all eyes ahead, looking for their next target.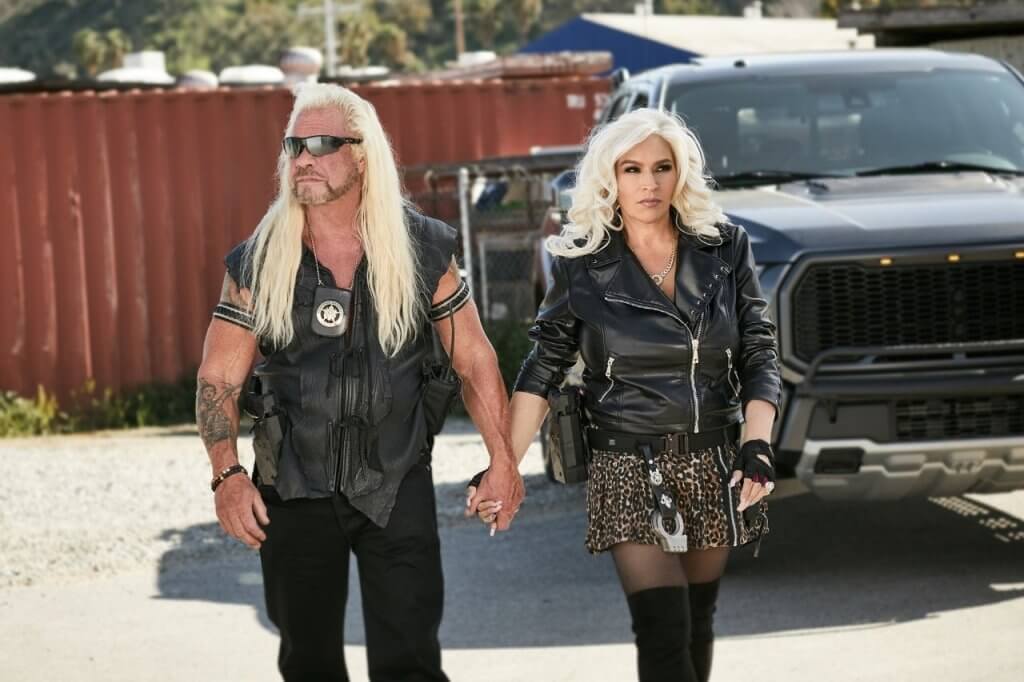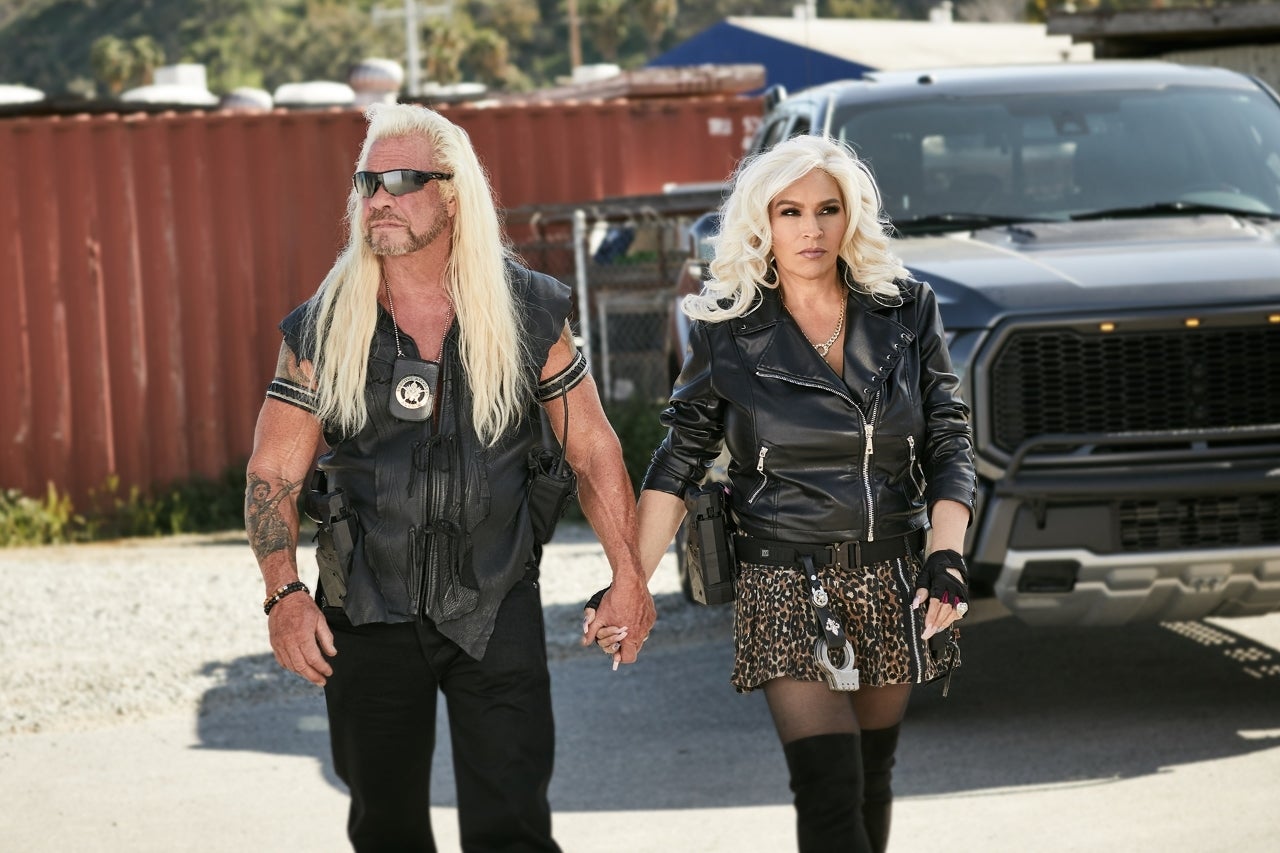 There was one of a pensive yet determined Beth behind the wheel, presumably of the car they use when transporting criminals from place to place.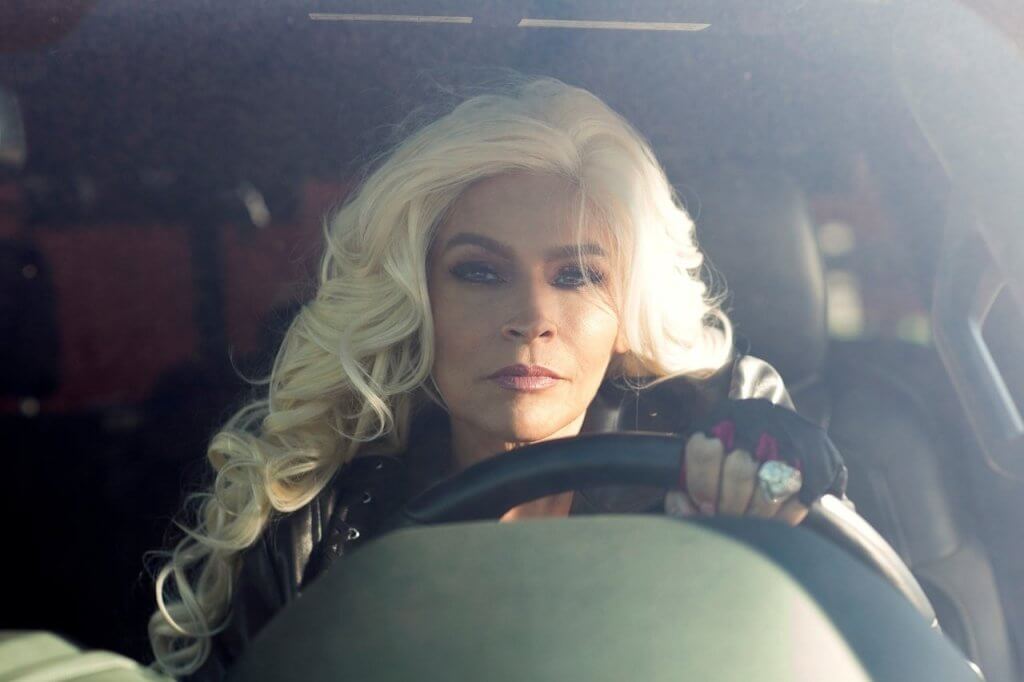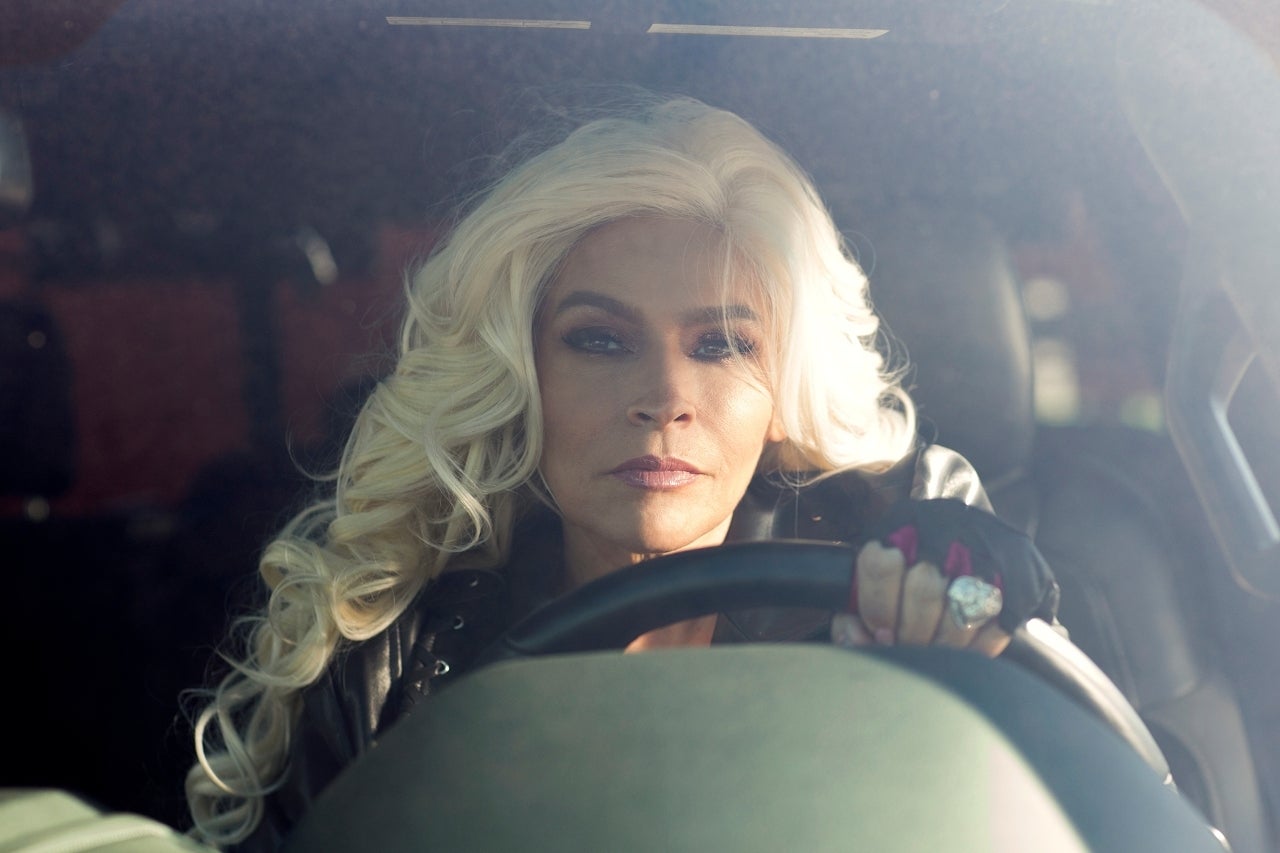 And a shot of Beth and Dog, back to back, ready to find and capture their "Most Wanted" criminals.
And one of dog, gun and walkie talkie in tow, looking mean and ready to hunt.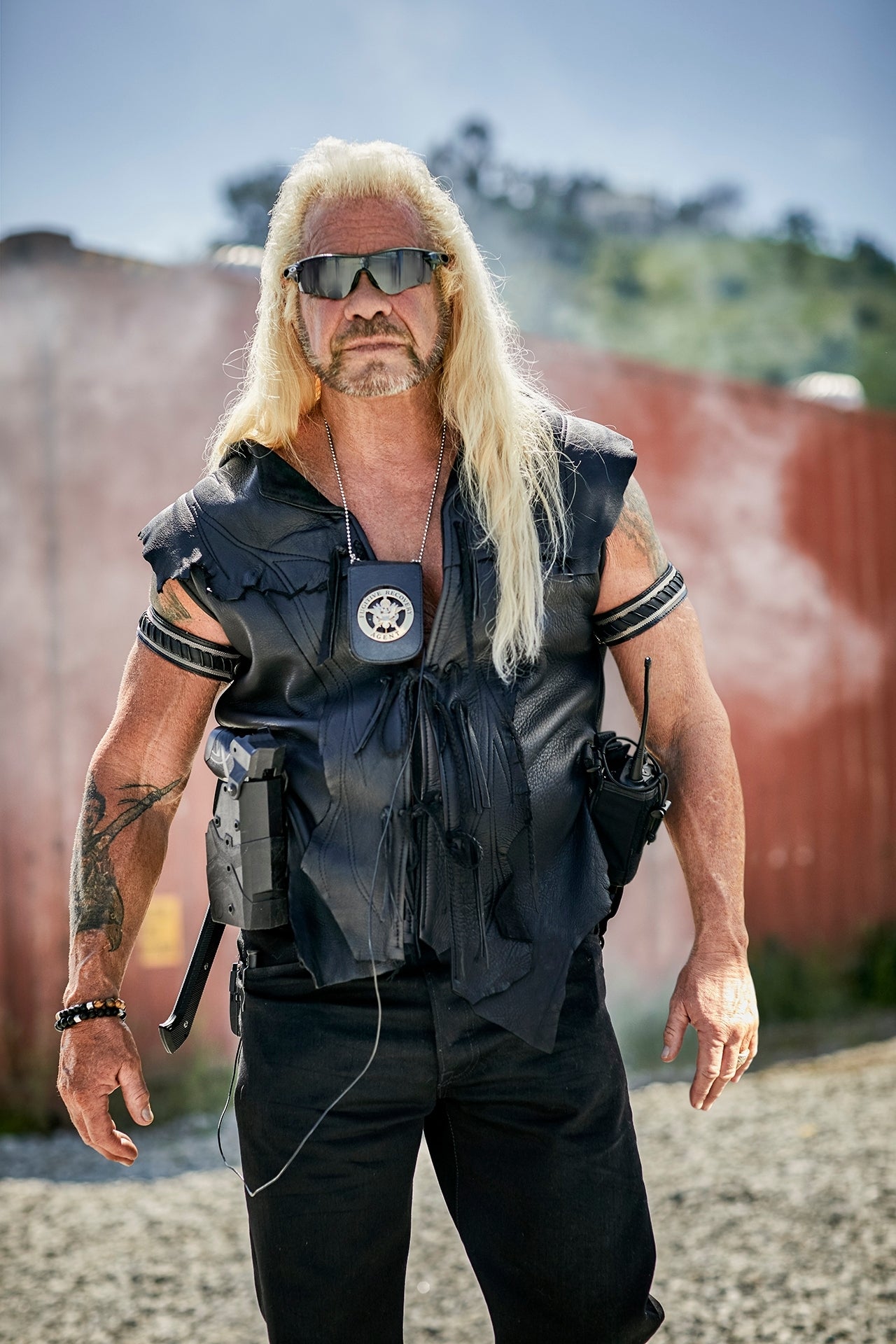 This comes after the long awaited promo for "Dog's Most Wanted," on WGN America, finally impacted, and it made clear the program will put  Beth's courageous cancer battle front and center.
The trailer certainly didn't mince words.
"Duane 'Dog' Chapman here," Dog says in the clip. "My wife, the love of my life, is fighting for her life. Instead of being at home helping her, I'm out here looking for you. I'm warning you in advance. May God have mercy on you when I get you, because I won't."
"You've been warned," Beth adds.
The video ends with a kiss between the loving couple, who have endured cancer, family tension, and all while carrying on a reality TV career together.
Promotional video for new bounty hunting show "Dog's Most Wanted" to air on WGN American
Beth has been very open about her cancer battle this time around — and the ups and downs of facing cancer in the public eye. She was diagnosed with cancer for a second time in late 2018. And even though she's been open about the journey she is on over the past few months, it's unclear what kind of treatment she is currently undergoing.
On Mother's Day, in Beth's first public speaking appearance since she was diagnosed again, Beth told congregants at the Source Church in Bradenton, Florida, that she is not undergoing chemotherapy  — and that she's really putting her faith in God as she battles the disease. "This is the ultimate test of faith," Beth said during the event. "It is the evidence of things hoped for, and it is the substance of things not known. And although chemotherapy is not my bag, people, sorry, that's not for me. So for me, this is the ultimate test of faith."
For a long time, chemotherapy was considered the standard of care for people with stage 4 lung cancer — but times have changed over the past decade or so. Precision medicine, or matching treatment to the biology and characteristics of a specific tumor, has made major headway when it comes to treating advanced lung cancer. Targeted therapy seeks out very specific cancer cells and leaves the healthy cells alone. Chemotherapy tends to cause a lot of collateral damage because it kills all fast-growing cells — both healthy and cancerous.
And in addition to thinking about her treatment and her faith, Beth has had to endure a lot of family feuding during her cancer battle. In the latest volley in her tense to-and-froregarding stepdaughter Lyssa Chapman, Beth took to Twitter to say she agreed with a fan who'd shared with her that family tensions are especially difficult while living with cancer.
"Yes I agree there is very insensitive talk that goes on amongst family members that's not appropriate for the person going through it," Beth wrote. "It actually makes things worse."
It's still unclear if Beth is using targeted therapy or some other form of cancer treatment, and we don't know whether all of her family tension has been resolved. We do know that she's still completely committed to continuing her life's work — bounty hunting.
Learn more about SurvivorNet's rigorous medical review process.