After a cancer scare, the famously crude "shock jock" Howard Stern says that he's reforming his attention grabbing ways and trying to focus on what matters.
Stern, 65, learned he had a growth on his kidney in 2016 when doctors who were monitoring his low white blood cell count found it during a routine checkup. He was told there was a 90 percent chance the lump was cancerous.
At first he told his 36 million person radio audio audience that he was just sick with the flu when he cancelled his show, the first time he'd ever cancelled in the show's history, but his fans knew that couldn't be the only problem. "Why is it such a big deal that I took a fucking day off?" he asked the audience on air when he returned. But in a new  interview with the Hollywood Reporter, Stern now describes his illness and subsequent recovery as both an emotional journey and a terrifying ordeal.
Read More
"All I'm thinking is, 'I'm going to die,'" he recalls in the interview. "And I'm scared sh–less." That was the moment, he says, when he realized that "I had to figure out how to spend the rest of my life, however long that might be," he says.
After an hours long surgery in 2017, Stern learned that he was very lucky. The growth was merely a tiny, harmless cyst.
Stern has lately been flirting with the idea of retirement in conversation with close friends and, occasionally, on the air. "It seems weird to me not to have this," he nods at the desk where he spends four to five hours three mornings a week.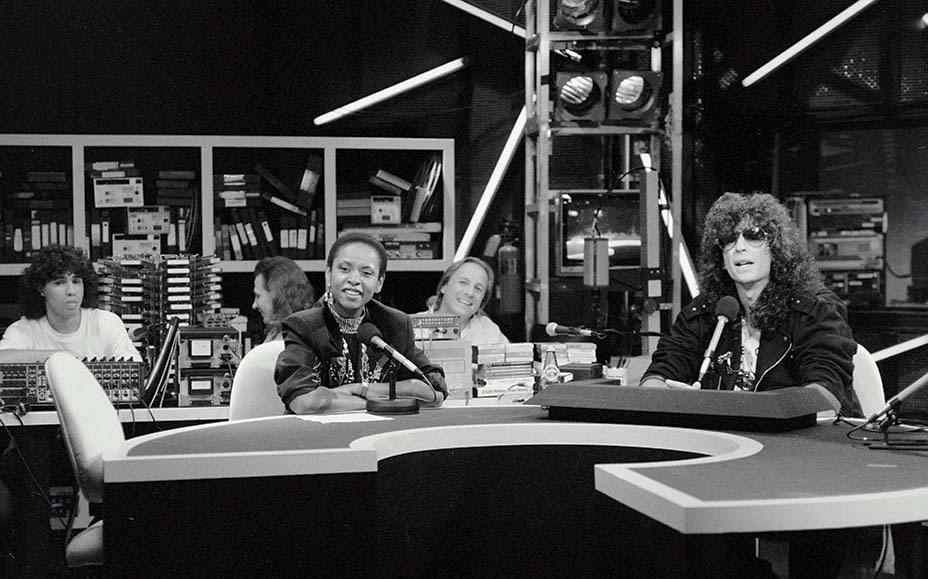 Howard Stern and Radio personality Robin Quivers who he called his "rock" in 1990
Stern, who has not given details about his cancer treatment, now says the illness also caused him to reflect on his behavior and the anything goes persona that made him so famous and so infamous among his peers. "I was so completely fucked up back then. I didn't know what was up and what was down, and there was no room for anybody else on the planet," he says.
He takes a similar tone in his new book, investigating the parts of his career that he now finds embarrassing. "My interviewing technique was like bashing someone in the face with a sledgehammer. I was like the Joker, and all I wanted to do was cause chaos," he writes. "I lashed out at anyone and everyone whose career was prospering. I thought I should be at the center of the universe, and whenever it seemed like someone else was, I couldn't accept it."
"I loved Robin Williams, but there I am beating him over the head with, like, 'Hey, I hear you're fucking your nanny?' I could have had a great conversation, but I'm playing to the audience," he says. "They want to hear outrageousness, and that's my arrogance thinking that Robin Williams can't entertain my audience. How stupid am I?"
He talks about needing to be heard at all costs. "I was a nervous fucking wreck, ready to jump out a window. Every issue — race, religion, sexuality — was dealt with as honestly and openly as possible to the detriment of everything around me. I was like scorched earth … trying to be heard like the mountain that roared."
And he says that he realizes now how his way of thinking impacted his wife and children. "I lived in a delusional world. I thought I was the best parent. I thought I was like Ward Cleaver, living the Leave It to Beaver life. I didn't realize everything was crumbling around me," he says now. "I mean, I didn't even know what it meant to be a grown man with a family. I didn't know anything. I was a child."
Learn more about SurvivorNet's rigorous medical review process.