Thriving Through Cancer
Nina Lopes was first diagnosed with early stage triple-negative breast cancer in 2018. In August 2021, she learned that her disease had unfortunately recurred, and advanced to stage 4.
The mother-of-one is sharing her hopeful journey through her social media profiles to show what the reality is like living with metastatic disease.
While there is technically no cure for metastatic breast cancer, there are a wide variety of treatment options used to battle the disease including hormone therapy, chemotherapy, targeted drugs, immunotherapy and a combination of various treatments.
Fashion designer Nina Lopes was 36 when she was diagnosed with triple-negative breast cancer following a lengthy battle with doctors who just said she had "lumpy breasts." After being told she was in the clear, it came back as metastatic, or stage 4, in August of last year.
"I didn't feel like everything was right in my body," Nina told MyLondon of feeling a bit off. "I was feeling extremely tired and watching something on my laptop while lying down. A bit of popcorn fell on my chest. When I went to pick it up that's when I felt a lump"
Read More
She went back-and-forth with doctors as she fought for them to take her lump seriously.
"The doctor told me it was nothing, that young women have lumpy breasts but I knew something wasn't right," she said. Finally, she went to the hospital and underwent testing, which consisted of an ultrasound, mammogram and biopsy:
"I kept going from one room to another, while other women were leaving and in my heart I knew."
The mother-of-one to an 11-year old girl recalled finding out that she would not be able to have more children.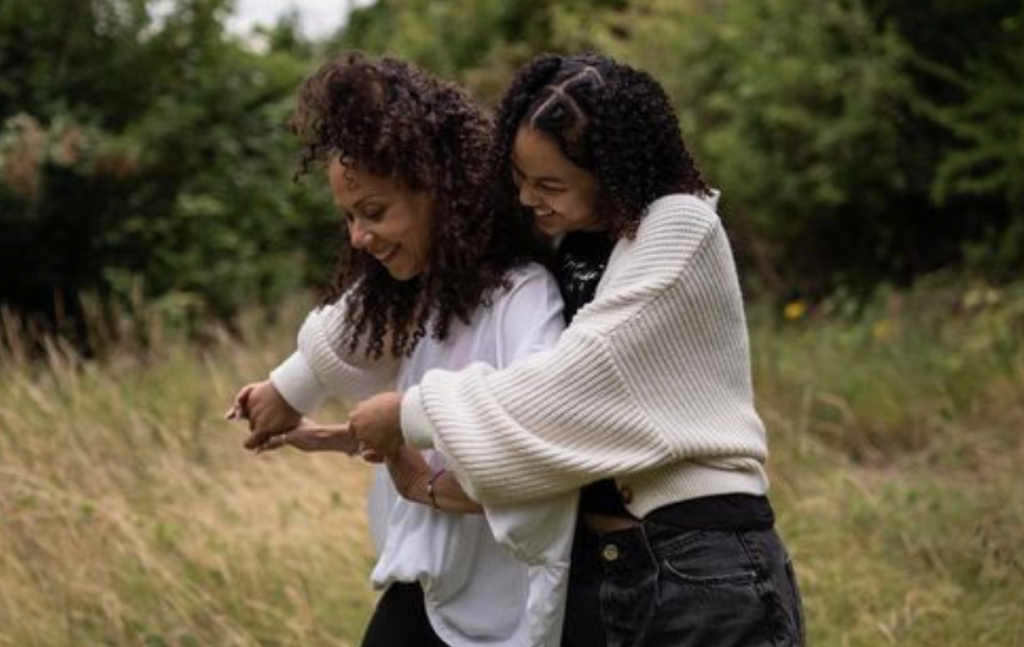 "All the things you aren't prepared to listen to at 36," she said. "All I remember is that you have cancer, I just assumed that cancer equals death."
Nina had chemotherapy, surgery, and radiation to treat her disease, and was given the all clear after her battle.
Related: Treatment for Early Stage Triple-Negative Breast Cancer
"Doctors felt confident that the chances of it returning were slim. But triple negative is one of the types that is known to come back and after I completed my treatment in April 2019 I lived in the view that it could come back, I was not in remission."
Sadly, it did come back. Now, she raises awareness on her social media channels for triple-negative breast cancer as she thrives and continues to be hopeful. Instagram and TikTok have been therapeutic outlets for the South London native.
How to Cope When Recurrence Rattles Your Faith
"I quite quickly connected to a lot of young women and it became important for me to remind them about checking their breasts and knowing their bodies, feeling empowered to know that if something is wrong, they can say something and ask for a second opinion."
 

View this post on Instagram

 
"My page has never been about fear or desperation, it's always about sharing my journey and how I'm feeling," she added.
Nina never realized how much of her identity "was connected" to her femininity, her beauty, her hair, etc. "When I lost my hair, I really had to fall in love with myself for the first time. I learnt more about myself being bald than I ever did my entire life."
SurvivorNetTV Presents: 'SN & You – Body Image: Embracing Your Body'
Nina's main goal is to be here for her daughter when she starts high school. "I'm still here and I'm very grateful, I love my life and all I need is more time and I'm going to do everything I can. I want to see my daughter grow up, I'm very grateful that I've seen her finish primary school."
The health influencer truly wants to make a difference in educating people about advanced stage cancer.
Related: We're Waging a War Against Health Misinformation on Social Media—Here's How Medical Professionals and Patients alike Can Help
"With stage 4 it doesn't get spoken about enough. Most of the stories are about someone beating cancer but so many of us are living with stage 4."
Nina, who is mixed race, also wants to represent other women like her and help them advocate for their own health. One of Nina's friends started a GoFundMe fundraiser to help the trailblazer with medical expenses.
Living With Metastatic Breast Cancer
Metastatic breast cancer —also called stage 4 breast cancer—means that the cancer has spread, or metastasized, beyond the breasts to other parts of the body. It most commonly spreads to the bones, liver and lungs, but it may also spread to the brain or other organs.
Related: Olivia Newton-John, 73, Gives Fans an Update on Her Health Amid Metastatic Breast Cancer Fight: 'Your Mind Is a Very, Very Important Part of Your Healing'
Triple negative breast cancer means that your cancer is not being fueled by any of the three main types of receptors—estrogen, progesterone, nor the Her2 protein. Because of this, the cancer won't respond to certain targeted therapies. Chemotherapy is typically the treatment and there are several options.
If the cancer is advanced, like with Nina's health condition, your doctor may also recommend participation in a clinical trial that involves immunotherapy or targeted therapies.
Management of Metastatic Breast Cancer
It is important to know that there are so many breast cancer survivors and people living with advanced disease today.
And while there is technically no cure for metastatic breast cancer, there are a wide variety of treatment options used to battle the disease including hormone therapy, chemotherapy, targeted drugs, immunotherapy and a combination of various treatments.
With advanced disease, the goal of treatment is to keep you as stable as possible, slow the tumor growth and improve your quality of life. There are people with metastatic cancer who have outlived their doctor's prognosis for years and years. Remember, you are not a statistic—always keep fighting.
Learn more about SurvivorNet's rigorous medical review process.