Advances in Treatment
The Beatles' George Harrison passed away 19 years ago after battling both throat and lung cancer; there's been new discoveries and more treatment options.
Recent studies show that the human papillomavirus (HPV) is linked to a large number of throat cancer diagnoses, which has caused experts to debate whether the vaccine should be given to both boys and girls.
Immunotherapy and targeted therapies have shown great promise for lung cancer patients with specific gene mutations as well as when the disease has spread.
It's been 19 years since we lost legendary Beatles member George Harrison to throat and lung cancer. Over the decades, there have been significant improvement in treatment and prevention when it comes to the two diseases, and
SurvivorNet
is breaking them down.
Harrison passed away in November 2001 at the age of 58. Throughout his illustrious life, Harrison had been an avid smoker, and in 1997 he was diagnosed with throat cancer. He went through radiotherapy for treatment, which was said to have been successful at the time. However, his brush with cancer wouldn't stop there. A few years later in November 2001, he started undergoing radiation treatment Staten Island University Hospital in New York City after being diagnosed with non-small cell lung cancer, which had already spread to his brain. He passed away later that month.
Read More
However, Harrison was able to enjoy a very
special moment with his former Beatles
band members before his passing. Paul McCartney and Ringo Starr got wind of Harrison's condition, and flew to see him — where they enjoyed a final "last supper" together.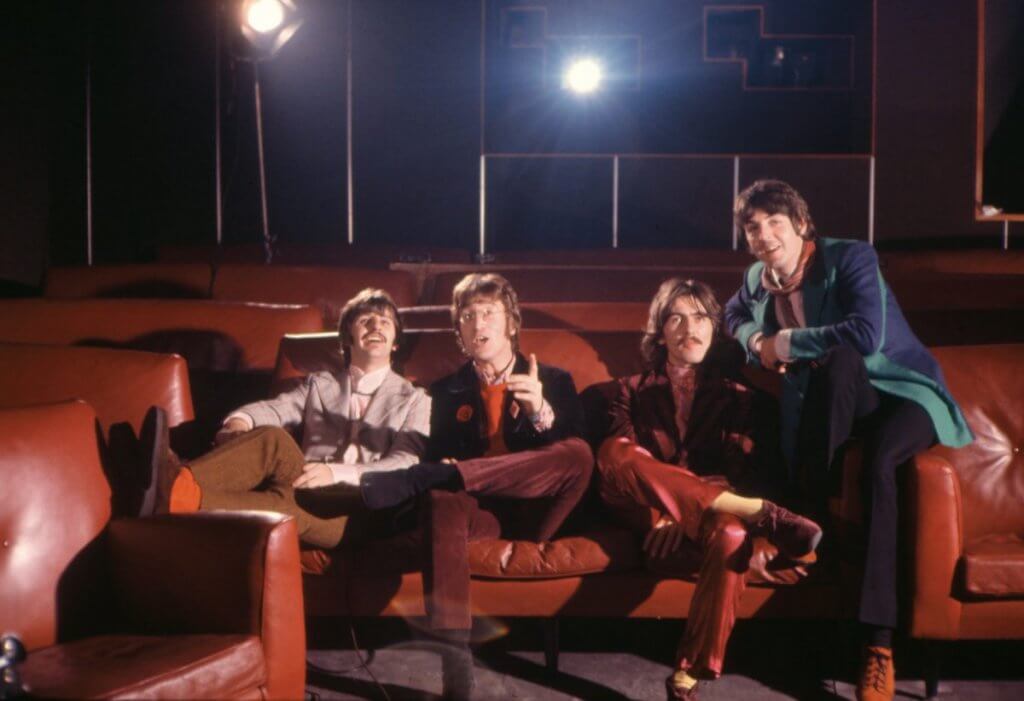 New Discoveries in Throat Cancer
Throat cancer has recently taken over headlines as well-known figures including Val Kilmer, Eddie Van Halen, and Dave Mustaine have all battled with the disease. Like other types of cancers, smoking and excessive drinking are the two leading causes of the disease, but recently, researchers have found another link to throat cancer and prevention methods to possibly avoid a diagnosis.
Another large number of throat cancer diagnoses can be caused by the human papillomavirus (HPV) – the most common sexually transmitted infection in the United States. According to Dr. Ted Teknos, Scientific Director of UH Seidman Cancer Center, the rate of HPV-related head and neck cancers have gone up exponentially since the mid-90's.
Related: Should Children as Young as 9-Years-Old Get The HPV Vaccine?
"If you look at the percentage of patients who developed throat cancer, cancer of the tonsils, and the base of the tongue in the 80s compared to the 2010s, the rate of HPV-related head and neck cancers has gone up by 300%," Dr. Teknos told SurvivorNet in a previous interview. "So there is no myth. HPV causes throat cancer, and it's a sexually transmitted disease."
In light of this new information, experts recommend all children be given the HPV vaccine. If administered, the changes of future cancer diagnoses (such as throat) drop significantly and can be a valuable prevention tool.
Dr. Ted Teknos explains how HPV is linked to throat cancer
Treatment Advances in Lung Cancer
Lung cancer is the second most common cancer and the leading cause of cancer death for both men and women. Despite these statistics, there's been incredible advances in treatment over the years, whether the disease is in early or late stages.
A class of cancer drugs that harness the body's own immune system to attack cancer cells—immunotherapy—has taken center stage as one of the most promising options available in lung cancer treatment. It has shown particular promise in Harrison's specific lung cancer type of non-small cell lung cancer, which is one of the most common forms of the disease and affects both smokers and non-smokers.
Related: More Treatment Options for Non-Small Cell Lung Cancer Help Turn Patients into Survivors
A lot of treatment can depend on the characteristics of a patient's tumor, and whether there are genetic mutations. If a patient holds the epidermal growth factor receptor (EGFR) ⁠— which, when overreactive, makes cancer cells grow and divide — targeted therapies slow cancer cells from dividing. This is sometimes also referred to as precision medicine, which can match treatment to the specific tumor and its mutations in order to yield the best results.
"There are people out there who are walking around who have had brain metastases, but it's kept quiet," Dr. Raja Flores, Chairman of the Department of Thoracic Surgery for the Mount Sinai Health System, told SurvivorNet in a previous interview. "So first and foremost, you have to make sure that they understand [lung cancer] is not a death sentence. It's very important to take things step by step."
Dr. Raja Flores breaks down treatment options for advanced lung cancer
Learn more about SurvivorNet's rigorous medical review process.