The Importance of Advocating For Yourself
Alice Tapper, the 15-year-old daughter of CNN's Jake Tapper, has opened up about the importance of pushing your doctor for a correct diagnosis, which is true for anyone with cancer and many people with children who are sick.
The high school student revealed she "almost died" from appendicitis after being misdiagnosed with a viral infection last year.
Here at SurvivorNet, we're always encouraging people to advocate for themselves when it comes to cancer and, more generally, health care. But when it comes to a child, the parent must become the advocate and make sure any possible signs of cancer are fully and expeditiously addressed.
For  anyone who has ever had a family member sick with no good answers from doctors, the story of CNN's Jake Tapper's family will resonate. Tapper's 15-year-old daughter, Alice Tapper, has opened up about her frightening health journey with appendicitis in an effort to urge others to advocate for themselves and always push for answers when something feels wrong.
The high school sophomore, who attends school in Washington, D.C., is still in disbelief that she had a near-fatal misdiagnosis and is speaking out because she doesn't want anyone else to experience what happened to her.
Read More
"
I almost died around Thanksgiving
last year, and it was entirely preventable. It started one weekend in November 2021 with stomach cramping, a low fever, chills and vomiting," Alice wrote in an opinion piece for CNN, published on December 15. "Soon it became clear I needed to go to the emergency room. By the time I got there, I had low blood pressure, an elevated heart rate, intense abdominal pain and a high white blood cell count," she continued.
Alice revealed she was initially misdiagnosed with a viral infection last year, before learning she had
appendicitis
, a condition described by the Mayo Clinic as "inflammation of the appendix, a finger-shaped pouch that projects from your colon on the lower right side of your abdomen" that often occurs in people ranging from age 10 to 30.
When Alice first visited the ER, she was given IV fluids to help her dehydration, which didn't help. She recounted the doctors and nurses being "confused" like they were "waiting for her to tell them what to do."
But when the pain continued, Alice was transferred to a different hospital and it was determined that she didn't have appendicitis because she was tender all over her abdomen. She was told she had a viral infection that would go away. However, the pain eventually worsened, her skin turned "pale green," and she felt sicker.
It wasn't until she was rushed to get an ultrasound one night that she learned she had a "perforated appendix that was leaking a poisonous stream of bacteria" throughout her internal organs.
"Finally, the surgical team took over. The next couple of hours were a blur. A CT scan was followed by emergency surgery; two laparoscopic drains were inserted in my body to get rid of the toxic leakage. I had sepsis and we would later learn I was going into hypovolemic shock — which can cause organs to stop working. That night was the scariest night of my life," Alice explained.
"Once I was well enough to leave the ICU, I stayed in the hospital for another week, bedridden with uncomfortable drains in my body and horribly sharp cramping pains, for which I was given morphine. I could barely walk. I didn't recognize the helpless, hunchbacked, green, exhausted girl I saw in the hospital mirror."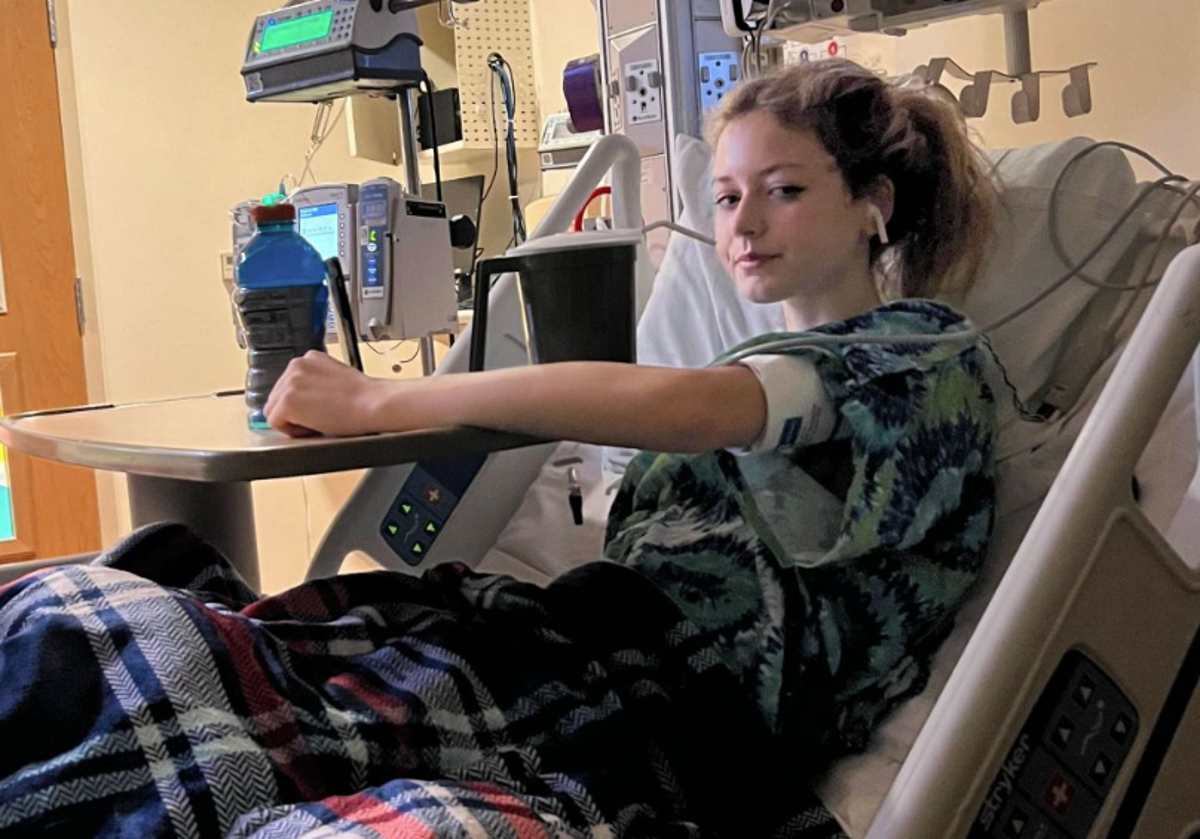 According to her mom Jennifer, research by Dr. Prashant Mahajan, vice chair of Emergency Medicine at the University of Michigan Health C.S. Mott Children's Hospital, states that doctors can miss appendicitis in up to 15% of children during the first visit.
Speaking on CNN's The Lead with her husband, Jennifer said, "This isn't the time to be polite when you're in the hospital. You must defend your child. And listening to parents is probably the most important thing doctors and parents can do."
"This could have happened to any child at any hospital in the United States because doctors are not sufficiently aware of how often it is that appendicitis does not present itself in a standard way," Jake added.
On the show, Jake pointed out that approximately 7.5 million people are misdiagnosed in emergency rooms every year like his daughter was.
Now, nine months after her appendectomy, Alice is urging others to advocate for themselves and speak up when something doesn't feel right.
"My health has returned to normal. But I have a new mission to spread awareness about misdiagnoses of appendicitis. The X-ray machine was down the hall, the CT machine just a floor below, the sonogram machine just steps away and the antibiotics I needed were just one phone call away," Alice wrote.
She continued, "But doctors didn't utilize these tools to quickly diagnose and treat me and, as a result, I almost died. It breaks my heart to think about the boys and girls who don't have parents who can get the phone number of the hospital administrator — who can't make their voices break through. I still can't believe this happened to me — and I don't want it to happen to anyone else."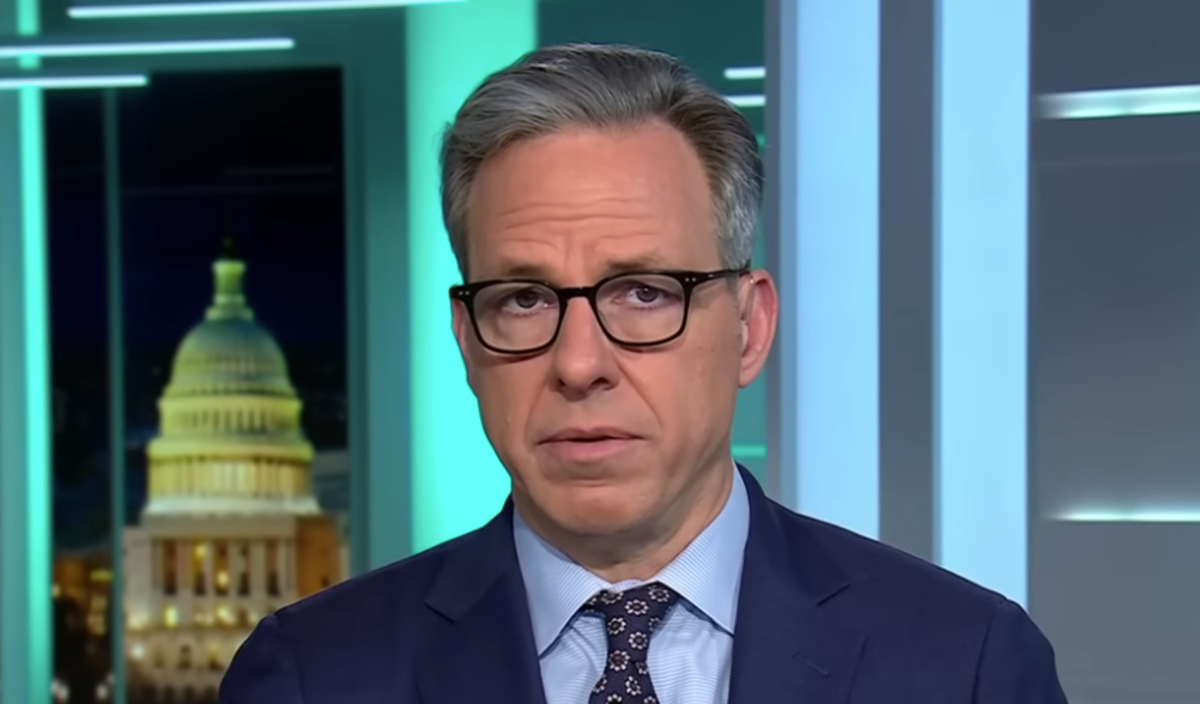 Advocating for Yourself, or Your Child
Just as being your own advocate is important when it comes to appendicitis or cancer care, it is just as important for parents to advocate for their child's health. And by doing so, you can make sure that your doctor sees you and your child as an individual in the diagnosis and treatment process.
RELATED: Warning Signs! The Top Ten Childhood Cancer Symptoms That Can Be Missed
"One of the biggest things that I did from the very beginning was asking the right questions," Alex Echols, a patient advocate and lymphoma survivor, tells SurvivorNet. "It's our lives on the line."
Advocating for Yourself While Navigating the Medical World
He credits these questions with making sure that doctors took him seriously and viewed him as a partner in his treatment
Pushing For A Correct Diagnosis
When it comes to your health, be a little pushy. You know your body better than anyone else. When you see a doctor for a problem, don't hesitate to make sure that your question is fully answered and that you are comfortable with the plan moving forward. From a doctor's perspective, every problem should have a diagnosis, a treatment, a plan for follow-up, and a plan for what happens next if the treatment doesn't work.
As a patient, if you don't feel like each of these four things has been accomplished, just ask! Even if it requires multiple visits or seeing additional providers for a second opinion, always be your own advocate.
Dr. Zuri Murrell, director of the Cedars-Sinai Colorectal Cancer Center, previously told SurvivorNet that healthcare guidelines are meant to do the right thing for the largest number of people while using the fewest resources.
"The truth is you have to be in tune with your body, and you realize that you are not the statistic," he said.
Be Pushy, Be Your Own Advocate… Don't Settle
Dr. Murrell says not every patient will "fit into" the mold, so it's important to "educate yourself and be your own health care advocate."
"Every appointment you leave as a patient, there should be a plan for what the doc is going to do for you, and if that doesn't work, what the next plan is," Dr. Murrell said. "And I think that that's totally fair. And me as a health professional – that's what I do for all of my patients."
Contributing: SurvivorNet Staff
Learn more about SurvivorNet's rigorous medical review process.
---