Temporary hair loss is something many of us face when on a cancer journey, and for Alex Trebek, it's a particularly difficult challenge as the "Jeopardy" legend is always in the public eye, even when going on simple errands near his Los Angeles home.
Indeed, like so many people going through treatment for cancer, Trebek, 78, has lost his hair, likely due to chemotherapy for his Stage 4 pancreatic cancer. He's already acknowledged wearing a wig on the "Jeopardy" set, but he was recently caught wig-less on camera while out and about as a private citizen, wearing little more than a baseball cap. The photos were published exclusively by the celebrity news destination Radar Online.
Read More
In an interview about his stage 4 pancreatic cancer, Alex Trebek even challenged his views to guess whether his hair was real or a wig during the taping of Jeopardy! since viewers know that a lot of cancer patients lose their hair during cancer treatment. "So what the challenge for 'Jeopardy!' viewers is right now is to figure out, 'Is that Alex's real hair or is that a full hairpiece?' Because they all know that when you start chemo, you lose your hair. So, which is it?" he said about the side effect.
Trebek will soon have a break from the show soon, and hopes his hair will grow back during that time. "We have the summer months off. So hopefully my own hair will grow back. 'Cause I like my own hair!'"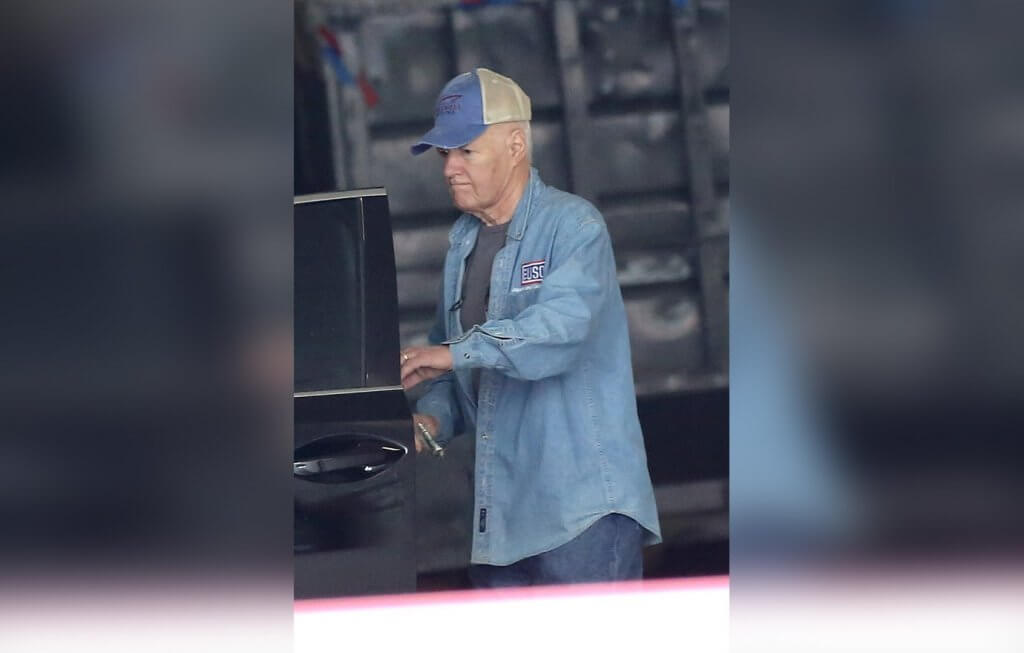 Jeopardy! host Alex Trebek, who has lost his hair during treatment for stag 4 pancreatic cancer. (Radar Online, MEGA/GETTY)
In his very public comments about his cancer journey, Trebek has said he's undergoing chemotherapy and, if the chemo sufficiently shrinks his tumor, he may be a good candidate for cutting edge immunotherapy.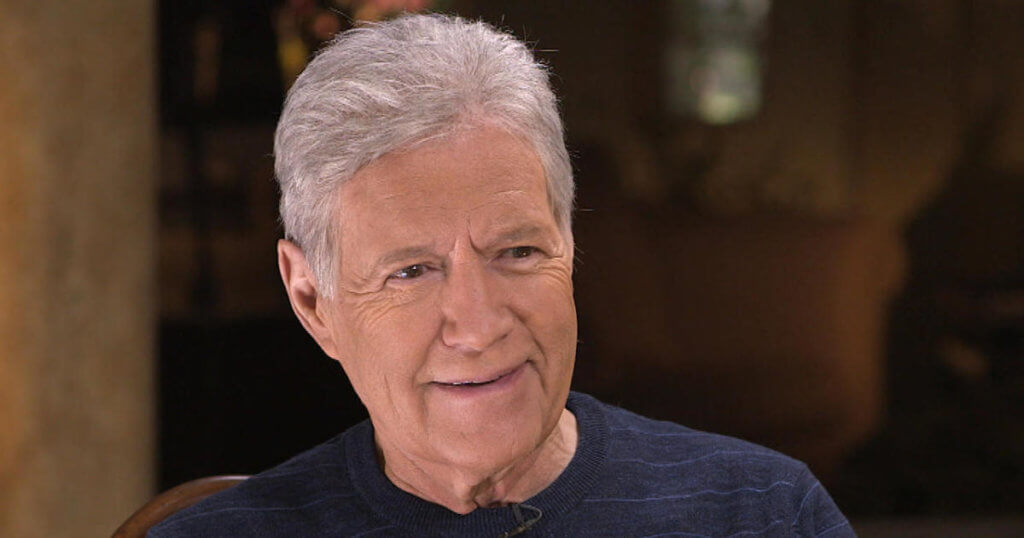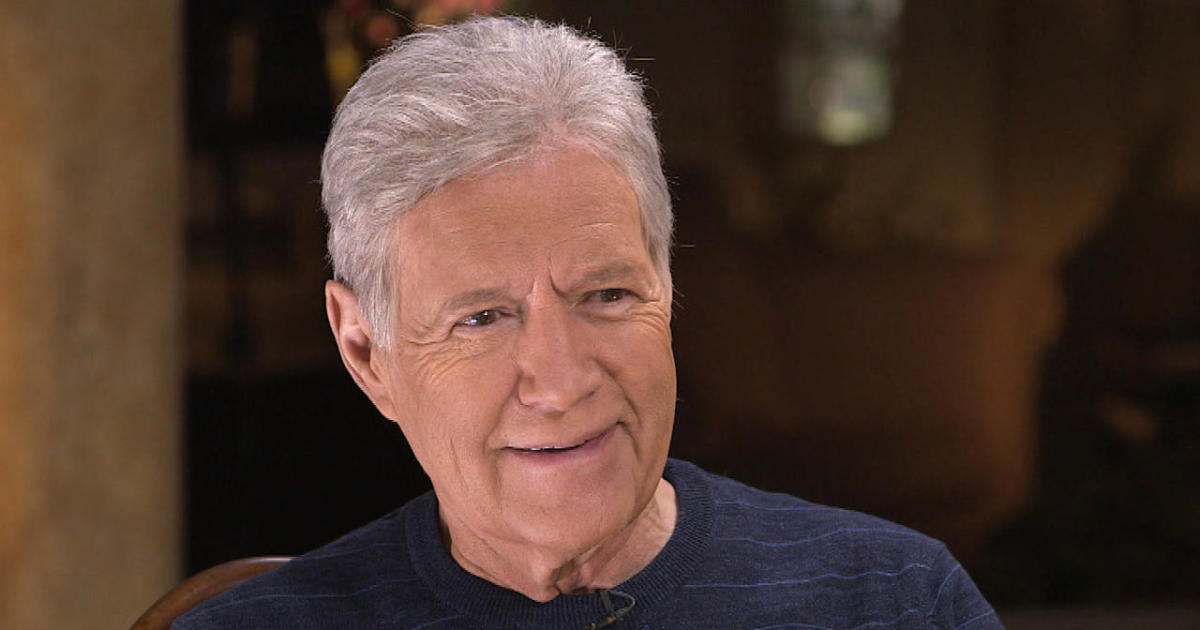 Alex Trebek in an interview with Canadian Broadcasting's "The National" talking about the possibility of his undergoing immunotherapy treatment for pancreatic cancer
For patients undergoing chemotherapy, dealing with side effects can be one of the most challenging parts of the treatment. "We look at what side effects they may have from therapy, and they can include a range of things, like hot flashes, night sweats, difficulty sleeping," says says Dr. Marleen Meyers an oncologist at NYU Perlmutter Cancer Center. "They also may have numbness and tingling in their fingers and toes, which can be persistent. So there's a whole host of things," she says. "Probably one of the big ones is fatigue."
Dr. Marleen Meyers, Medical Oncologist at NYU Perlmutter Cancer Center, on dealing with the side effects of chemotherapy
And a lot of the time, side effects are where a lot of integrative care can be really useful, according to Dr. Meyers. So things like mindfulness, yoga, acupuncture have all been shown to be helpful with these symptoms as well.
A lot of people in the SurvivorNet community have to deal with hair loss. Breast cancer survivor Brittney Beadle talked to SurvivorNet about her experience. "When my hair started falling out, I remember is– like I would put my hair– like my hands through it, and I would just have clumps of hair. And it would be all over my pillowcase," she says. "And I'm like, mom, we need to shave my hair."
Breast cancer survivor Brittney Beadle on losing her hair during chemotherapy
For Brittney, her mom was the cheerleader that got her through. When Brittney had to shave her head, her mom immediately decided she wanted to join in and shave her head too.
But when they started the shaving process the two realized they didn't exactly know what they were doing.
That's where her brother came in. "He saw how we shaved our heads, and he's like oh, no, that does not look good because we never shaved our hair before, obviously," said Beadle. "He's like let me help you guys. So he took the buzzers, and he shaved both of our hair for us, and he fixed it up.
And he didn't stop there. "And then, he's like, I'm going to do this too. He took the buzzers, and he shaved his head as well."
Brittney called the "a family of shaved heads," and credits her whole family with providing the support she needed during her chemotherapy treatment.
Trebek says that along with other side effects, cancer has given him moments of sadness like he's never had before. "My oncologist tells me I'm doing well even though I don't always feel it. I've had kidney stones, I've had ruptured discs, so I'm used to dealing with pain," Trebek told "GMA's" Robin Roberts. "What I'm not used to [is] dealing with the surges that come on suddenly of deep, deep sadness and it brings tears to my eye. I've discovered in this whole episode, ladies and gentlemen, that I'm a bit of a wuss."
He says that the chemo regimen he's on seems to be doing well, but that the treatment contributes to his sadness and depression. "The cancer indicators, those are coming down. I've got another chemo next week and we'll do a review and see where things stand," he shared. "Chemo affects people in different ways and people have to understand that, and that there's nothing wrong with saying 'Hey, I'm really depressed today and I don't know why.'"
Learn more about SurvivorNet's rigorous medical review process.