Removing The Stigma From Male Breast Cancer
KISS drummer Peter "Catman" Criss, 77, has been a vocal advocate for male breast cancer since his diagnosis. He battled breast cancer after discovering a painful lump on his chest while exercising. He underwent a lumpectomy where only the tumor and some surrounding tissue were removed to reach remission.
Symptoms of male breast cancer can include a lump in the chest or a thickening in the breast tissue, nipple pain, an inverted nipple, discharge from the nipple, which may be clear or bloody, changes to the color or texture of the nipple, and enlarged lymph nodes under the arm.
Experts say that treating male breast cancer is largely the same as female breast cancer. While men have some special considerations, treatment options depend greatly on various factors, including the size of the tumor, how far the cancer cells have spread, and biological and genetic factors that may be powering your cancer.
New York City Presbyterian Pastor Tom Evans previously spoke with SurvivorNet about how faith can help people cope with the complex emotions that come with cancer. Criss says his cancer journey brought him closer to his Catholic faith.
KISS drummer Peter Criss, 77, says he wants to break the stereotype surrounding breast cancer after his own experience. The "Catman" wants men to know the disease that predominantly impacts women still impacts men, albeit rarely.
As a breast cancer survivor, he's dedicated significant time to spreading awareness about the disease. He revealed his experience battling cancer brought him closer to his Catholic faith, which helped him get through the "scary" time to reach survivorship.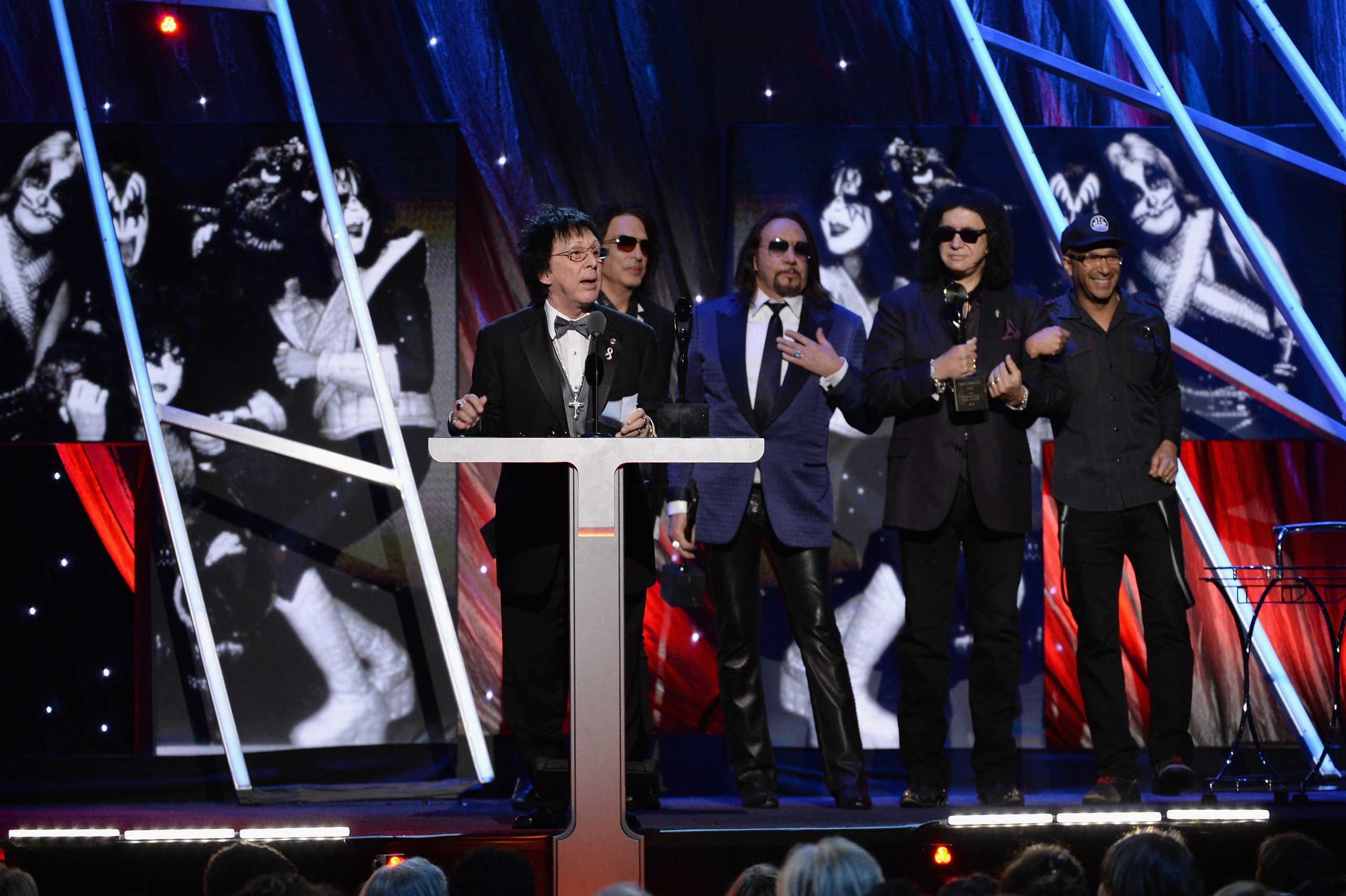 Read More
"No one seems to talk about it," Criss
said
to the Wall Street Journal while discussing his years as a breast cancer survivor. Criss is the original drummer for KISS, the legendary rock band that formed in the early 1970s. Paul Stanley, Gene Simmons, and Ace Frehley rounded out the band. The group's iconic look, which included black and white face paint, unique sound and spandex, helped them stand the test of time.
According
to the entertainment news outlet IMDb, the group was awarded a coveted spot in the 2014 Rock and Roll Hall of Fame. Criss is using his fame to help draw much-needed attention to male breast cancer and hopefully shatter stereotypes surrounding it.
"Somebody has to step up to the plate and say something to get them aware of how dangerous this is. Lots of men die. They wait, they don't go in, they put it off," Criss said to CNN.
The Centers for Disease Control and Prevention notes that between 2013 and 2017, Black men had the highest incidence rate for male breast cancer compared to other men of different racial groups.
Research published in "Elsevier The Breast" pointed out that between 2004 and 2014, "The incidence of male breast cancer increased from 7.2% to 10.3%, while mortality decreased from 11% to 3.8%."
As the world draws attention to breast cancer during October, Criss is increasingly bothered by how little information is shared regarding breast cancer in men. This societal and marketing practice contributes to harmful stereotypes that men diagnosed with the disease must overcome on their journeys.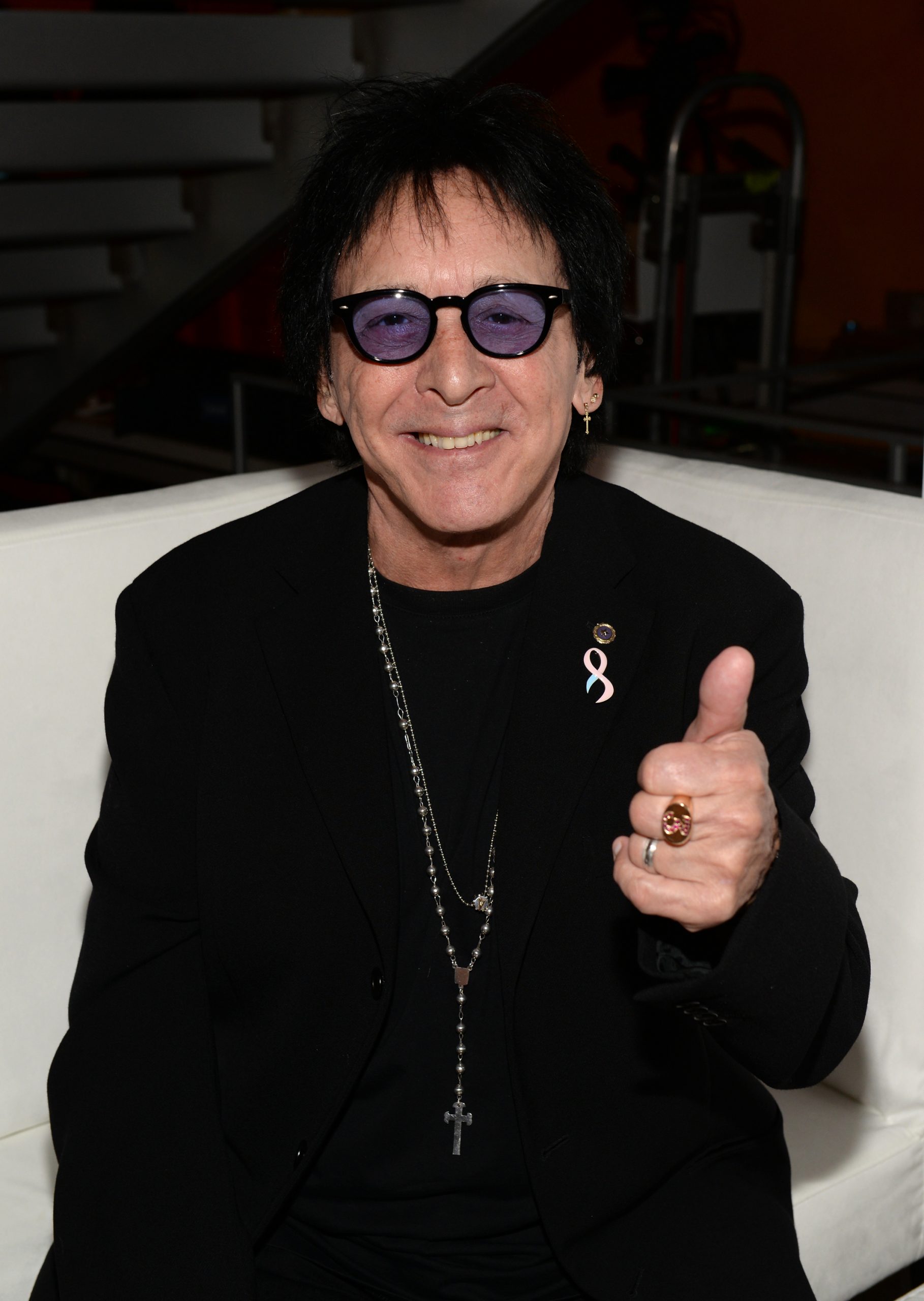 "A lot of people I've met over the last seven years feel alienated, embarrassed, they think it's a woman's disease. There's a big stereotype thing with this whole pink thing. Many young guys are like, 'You've got to have boobs,' and they really need to be educated. They say I can't tell my classmates because it's kind of effeminate, and this has got to really change," Criss said.
After Criss underwent treatment in 2008, he advocated for male breast cancer. He's since received numerous awards for his advocacy work, but for the talented musician, it's about breaking stereotypes and saving lives.
"I just want men to know that they can get it, and they should go immediately. Early detection saved my life, and it can save your life," Criss said.
The Catman's Breast Cancer Journey
In 2007, Criss first noticed a lump in his chest while exercising at the gym. Though it was painful to touch, he didn't think much of it until his wife's doctor gave him a second look.
"Thank God my wife just so happened to be going that day to her doctor. While we were there, she asked her doctor, 'Would you look at my husband for a second.' [The doctor] said, you know, if you were my patient, I would send you over to New York Presbyterian to see a breast cancer doctor," Criss said.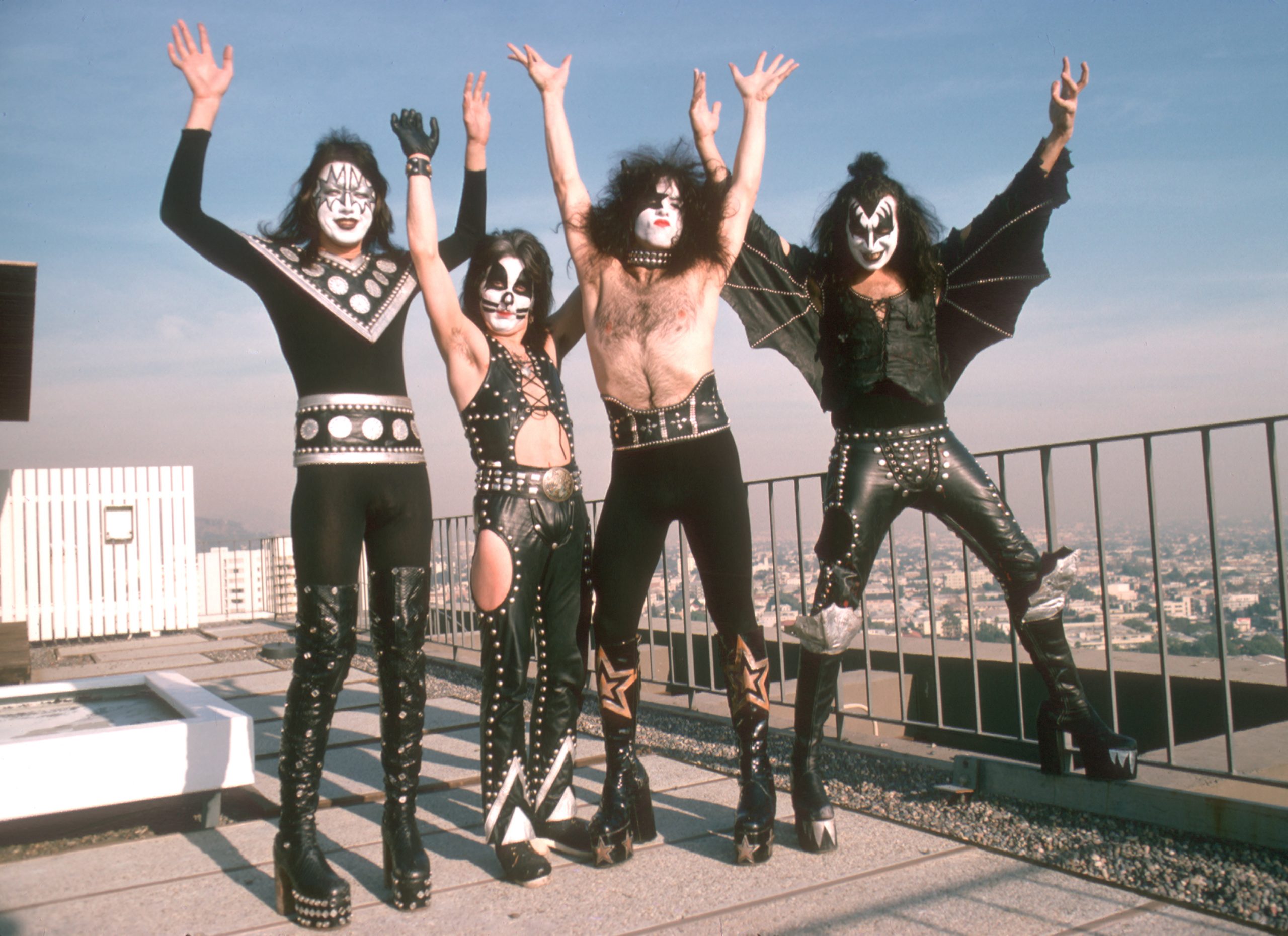 He thought, "What does that have to do with me?" He adds that he didn't think men could get breast cancer.
WATCH: Men Get Breast Cancer Too
When he went to see his doctor to look more closely at his suspicious lump, he underwent a biopsy. Criss admitted that going to the hospital for breast cancer was a bit unsettling.
"It's heavy. When I walked into the room, it was all women; no men were there unless they were their husbands. It was very uncomfortable," Criss explained.
Shortly after, his doctor phoned him with the results of his biopsy. Criss was told that he had breast cancer.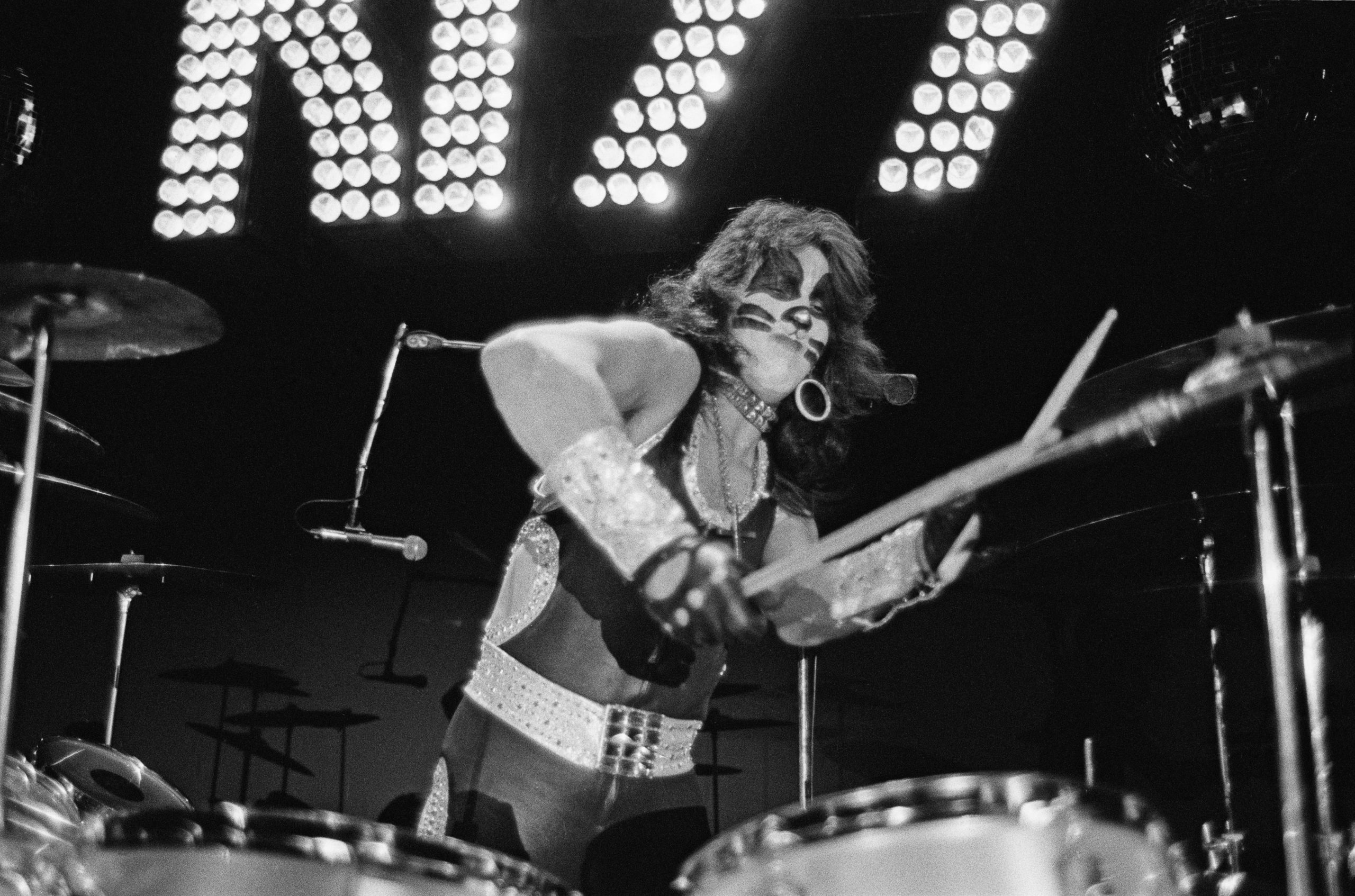 "I said, you've got to be kidding me," Criss recalled saying to his doctor.
Luckily, Criss' cancer was in its early stages, making it easier to treat. A week after his diagnosis, the famous drummer went in for treatment. In February 2008, he had the nodule removed from his chest via a lumpectomy, a surgery to remove cancer or abnormal tissue from the breast.
A lumpectomy is also known as breast-conserving surgery because, unlike mastectomy, only the tumor and some surrounding tissue are removed. The surgery typically takes about an hour and is an outpatient procedure.
Thankfully, following another surgery one month later, the cancer, which didn't spread, was removed, and chemotherapy was not needed.
Since his recovery, Criss undergoes mammograms every month to check if the breast cancer has returned. He's remained "cancer-free" since his initial treatment.
Roughly a year later, the famous drummer thought deeply about whether to share his diagnosis publicly. He ultimately chose to share his cancer journey, hoping to inspire other men facing the disease. Criss said he grew closer to his faith as a devoted Catholic as a byproduct of his cancer journey.
"It opened up a door for me between me and God. I went to church for a good year to church probably seven days a week, and prayed, 'What shall I do about this?" he said.
Having faith can help keep your spirits high even during times of struggle. SurvivorNet experts also say it helps cancer patients during their cancer journeys.
WATCH: Turning to Faith During a Cancer Journey.
New York City Presbyterian Pastor Tom Evans previously tells SurvivorNet about the importance of finding ways to cope with the complex web of feelings you may be experiencing after a challenging health diagnosis, such as cancer or a threatening tumor.
"It's important to reach out in a simple prayer to God, even if you've never prayed before, you don't know what to say, a heartfelt plea, 'God, help me, be with me,'" Pastor Evans told SurvivorNet.
A study published in Cancer includes data that found "69% of cancer patients reported praying for their health" compared to "only 45% of the general U.S. population."
RELATED: SurvivorNetTV produced a special episode, Turning to Faith, where we followed the journeys of four women and how they turned to faith to get them through their diagnoses.
Understanding Male Breast Cancer
Like women, men have breast tissue and can develop breast cancer. Breast cancer starts when cells in the breast start growing out of control, typically forming a tumor that's felt as a lump.
A man's risk of developing breast cancer may be higher if there's a history of breast cancer in the family. Typically, male breast cancer manifests as lumps in the chest area. Factors like a patient's race can impact the prognosis. Five types of standard treatment are used to treat breast cancer in men:
Surgery for breast cancer in men mirrors the procedure in women. A modified radical mastectomy removes the whole breast with cancer. The result may involve removing the nipple, according to the National Cancer Institute.
Chemotherapy involves cancer-killing drugs to prevent the cancer cells from growing. Chemo drugs are usually taken orally or intravenously.
Hormone therapy removes hormones or blocks their ability to help cancer cells grow.
In radiation therapy, high-energy beams such as X-rays are aimed at cancer cells to kill them.
Targeted therapy treatment uses drugs designed to target specific cancer cells.
Questions for Your Doctor
If you are facing a breast cancer diagnosis, whether you're a man or a woman, here are some questions you can ask your doctor to learn more about it.
What kind of breast cancer do I have?
Has the cancer spread to other parts of the body?
What stage is my cancer in?
What other tests should I seek to better understand the cancer before deciding on treatment?
What are your treatment recommendations and their likely side effects?
What other doctors can give me additional opinions?
Learn more about SurvivorNet's rigorous medical review process.