Finding Purpose Amid Health Challenges
"Today Show" host Hoda Kotb, 58, shared some helpful yet unsuspecting advice she received from a complete stranger on a flight while on her breast cancer journey. He encouraged the journalist not to "hog" her journey, hoping she would share her cancer experience to inspire others.
Kotb was diagnosed in 2007. She underwent a mastectomy (removal of one of her breasts) followed by reconstructive surgery and tamoxifen (a hormone therapy) to help treat her cancer.
Experts say some of the most effective ways to cope with a diagnosis and the anxiety it brings is through mental health counseling and support groups.
Sometimes, your oncologist may refer you to a mental health professional who can prescribe medications to help you cope emotionally during your cancer journey.
"Today" show host Hoda Kotb, 58, like many breast cancer survivors, often reflects on their journey. She recently recalled a life lesson a complete stranger gave her shortly after undergoing breast cancer treatment. The unsuspecting advice helped her become an advocate for the disease impacting millions of people. She was told, "Don't hog your journey," in favor of sharing her experience to help encourage someone else on a similar path.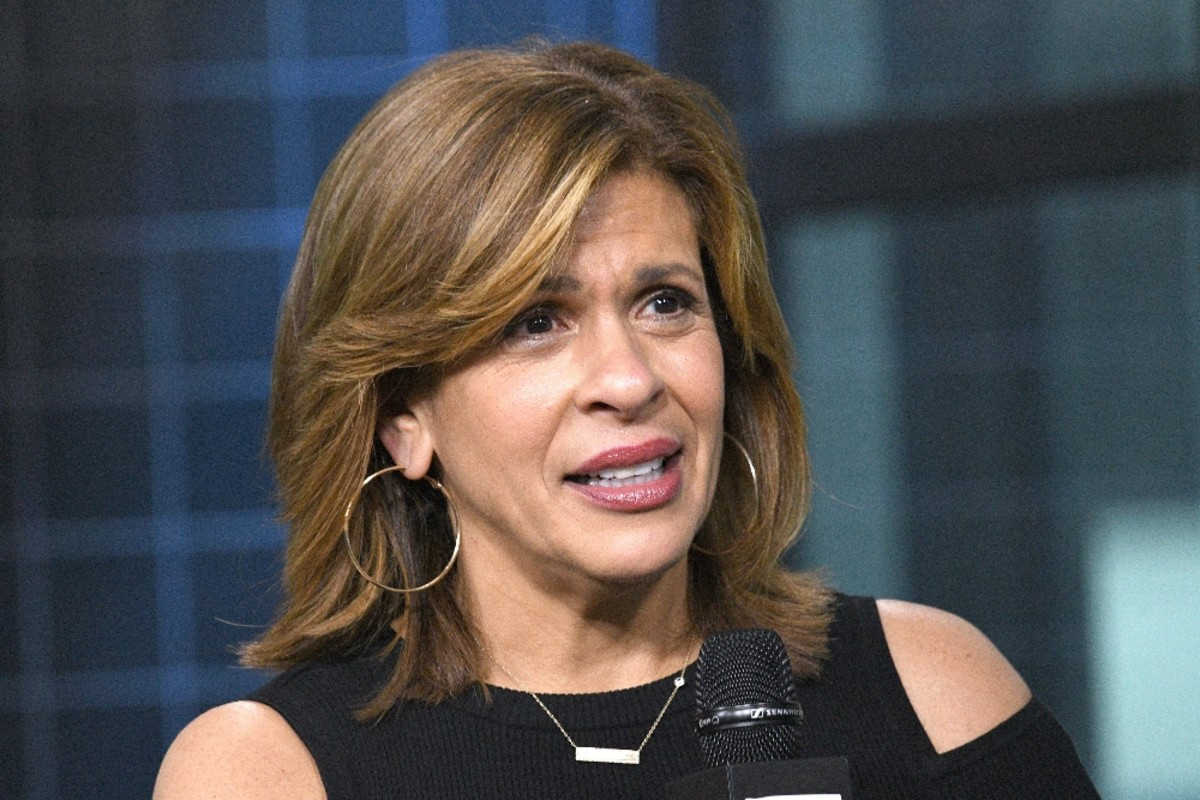 Read More
Kotb is a resilient journalist who often offers her wisdom to guests on her popular morning show battling breast cancer. The mother of two shared a personal experience while recovering from breast cancer treatment. "I was on a plane to do something for work," Kotb
explained
, adding that she was wearing a compression sleeve. At the time, she admitted she wasn't feeling her best and was not ready for air travel. "I didn't feel good, and breast cancer was my secret because I didn't want to be that girl; I didn't want to be the 'poor baby' kind of person," Kotb added.
Her seatmate on the airplane sparked a conversation after noticing her compression sleeve. A reluctant Kotb explained she was wearing it because she underwent a mastectomy because of breast cancer. After their conversation, Kotb said to the gentleman sitting next to her, "I hope when you get off the plane, I hope there are other things you think of when you think of me."
Then, the unnamed man left the veteran journalist with a lasting thought.
"Don't hog your journey; it's not just for you. You can take your stuff and put it deep in your pockets and go to your grave, or you can help somebody. You decide," she recounted.
She's since been sharing her experience, adding, "Cancer shaped me, but it did not define me…It's part of me, but not all of me," she said on her morning show.
Hoda's Cancer Journey
Kotb is a breast cancer survivor after being first diagnosed in 2007.
Her doctors discovered lumps in her breast tissue during a routine exam. She treated her breast cancer by undergoing a mastectomy, which means one of her breasts was removed. She then had breast reconstruction surgery, which rebuilds the shape and look of the breast.
WATCH: Things to consider when considering a mastectomy.
After surgery, the beloved news anchor continued her treatments by taking tamoxifen (Nolvadex) for five years. Tamoxifen is a selective estrogen receptor modulator, which means it works to prevent estrogen from helping cancer cells to grow.
It is also used to prevent breast cancer among women who are at high risk for breast cancer because of family history.
Some patients have side effects, many of which mimic menopause (like hot flashes), but they can be managed.
Kotb previously told "Prevention," an online health news resource, that she is cancer-free.
"Cancer shaped me, but it did not define me. It's part of me, but not all of me," Kotb previously said at the annual Breast Cancer Research Foundation New York Symposium and Awards Luncheon in 2017.
Coping With a Diagnosis Isn't Always Easy, but Finding Support Helps
After a cancer diagnosis or amid the thick of treatment, "There can be a lot of very intense emotions that arise," Jessica Perreau, a nurse practitioner at Texas Oncology in San Antonio, tells SurvivorNet.
WATCH: What to know about cancer support groups.
"We definitely want to make sure that those are addressed appropriately, and that we make sure to minimize the anxiety and depression as much as possible, and to provide good coping mechanisms and medications as necessary," Perreau adds.
Two helpful options include counseling and support groups. Sometimes, if it becomes necessary, your oncologist may also be able to prescribe medication to help with anxiety. A lot of the time, an effective strategy will incorporate some combination of all of the above.
You can find tons of information about coping mechanisms here on SurvivorNet. Every survivor we talk to has their own way of coping — whether it's exercise, advocacy, or meditation.
What To Ask Your Doctor
If you have been diagnosed with breast cancer, you may have questions about keeping your strength through treatment. Here are a few questions to help you begin the conversation with your doctor:
What treatment will I be receiving?
What side effects are associated with this treatment?
Are there steps I can take daily to help minimize these side effects?
What physical activity routine do you recommend for me during treatment?
Do you have recommendations for someone who doesn't particularly enjoy exercise?
Can you recommend a dietician who can help me with healthy eating tips and weight maintenance?
I've been having trouble sleeping. Do you have any treatment recommendations?
Learn more about SurvivorNet's rigorous medical review process.
---