Support Through Rare Cancer
Longtime Raleigh news reporter Ed Crump was diagnosed with stage 2 multiple myeloma.
Multiple myeloma is a rare blood cancer involving plasma cells, which grow uncontrollably in the bone marrow and crowd out other functioning white blood cells used to fight infections.
Symptoms can include weakness and fatigue, bone pain, muscle cramps, peeing too much or too little, confusion and frequent infections.
For new options, the chemotherapy drug Revlimid (or lenalidomide) is a groundbreaking pill that has helped transform the treatment of multiple myeloma and is helping patients live longer.
Beloved Raleigh, North Carolina, news reporter Ed Crump has revealed he is battling multiple myeloma, a rare type of blood cancer. He didicated his life to his local community, and now in his cancer journey, he's focused on supporting others through similar health challenges.
"I am extremely fortunate compared to so many other multiple myeloma patients," Ed Crump told News & Observer.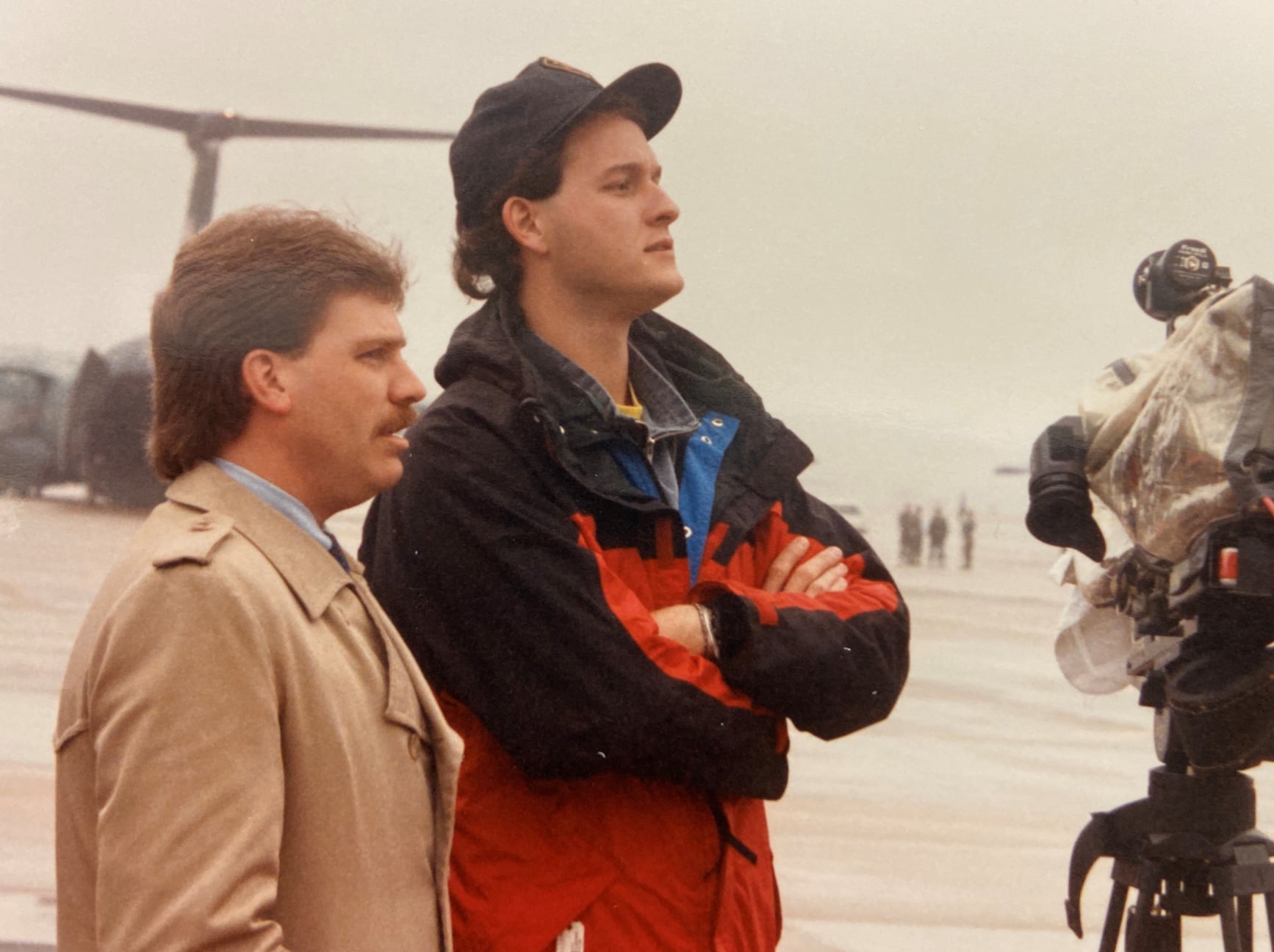 Read More
Crump, 64, is now retired after gracing television screens throughout the Raleigh, North Carolina, metropolitan area as a news reporter for WRAL ABC 11 for 37 years. "I've been truly humbled by all the wonderful responses to my announcement. Thanks to all of you!" he
wrote
on his news Facebook page upon retirement in September 2021. A few years before his public retirement, Crump privately dealt with smoldering myeloma that doctors discovered in March 2018. Smoldering myeloma is a precancerous stage of multiple myeloma. In cases of smoldering myeloma, doctors may opt to monitor the disease rather than begin immediate treatment to see if it worsens over time.
In Crump's case, roughly a year after making his final sign-off from ABC 11, he was diagnosed with stage 2 multiple myeloma in late 2022. An MRI revealed the disease progressed and there were "several lesions on his pelvis," according to News & Observer.
After his cancer diagnosis, Crump began targeted chemotherapy to treat the disease.
What Is Multiple Myeloma?
Multiple myeloma is a rare and incurable type of blood cancer. When you have this cancer, white blood cells called plasma cells (the cells that make antibodies to fight infections) in your bone marrow grow out of proportion to healthy cells. Those abnormal cells leave less room for the healthy blood cells your body needs to fight infections. They can also spread to other parts of your body and cause problems with organs like your kidneys.
"In general having a blood cancer means that your bone marrow is not functioning correctly," Dr. Nina Shah, a hematologist at the University of California San Francisco explained to SurvivorNet.
Sometimes doctors find multiple myeloma while doing a blood test to look for another condition, or when trying to find out what's causing a patient's unexplained symptoms. In Crump's case, his doctors discovered his case of smoldering myeloma "almost by accident," the News & Observer reports.
According to SurvivorNet's experts, blood tests are also the way your doctor might learn that you have smoldering multiple myeloma or MGUS, because these conditions don't usually cause symptoms. Smoldering multiple myeloma and MGUS aren't cancer, but they can sometimes turn into cancer.
Doctors use blood and urine tests and imaging tests, such as X-ray or MRI, to help diagnose multiple myeloma and to guide treatment options. Ultimately, a bone marrow biopsy will confirm the diagnosis.
According to the American Cancer Society, doctors stage multiple myeloma diagnosis based on if it has spread in the body.
Multiple myeloma can be divided into categories that help physicians determine which treatments and approaches are best to use.
"We tend to [divide them] based on how risky the myeloma is, whereas other cancers will be staged based on how far the cancer has spread," Dr. Shah said.
High-risk multiple myeloma exists when a patient's cells contain missing segments of DNA or switched segments.
Intermediate-risk multiple myeloma is when some of these DNA changes are not present but a patient has elevated levels of certain proteins in the blood.
Low-risk multiple myeloma exists when a patient has none of these changes.
Multiple Myeloma Symptoms and Risk Factors
Certain factors increase your risk of developing multiple myeloma. Remember that this is a rare cancer overall, and just because you have any of these factors doesn't mean you will get this cancer. Multiple myeloma risk factors include:
Age. Most people with this cancer are diagnosed in their 60s, although it is possible to get multiple myeloma earlier in life.
Family history. Having a sibling, parent, or other close relative with this cancer could increase your risk.
Gender. Men are at slightly higher risk for this cancer than women.
Race. African Americans tend to have higher rates of this disease, although it is still relatively rare. Asian Americans are least likely to get this cancer.
Monoclonal gammopathy of undetermined significance (MGUS). This condition with the hard-to-pronounce name simply means that you have too much of an abnormal protein–called monoclonal protein–in your bone marrow and blood. MGUS is rare, and the risk that it will turn into multiple myeloma is only 1% each year.
Multiple myeloma symptoms can range from tiredness, nausea, and constipation. Other symptoms may include:
Weakness, dizziness, and shortness of breath, which are signs of a low red blood cell count, called anemia
Bone pain, which could be a sign of a fracture
Urinating too much or too little, muscle cramps, nausea and vomiting, which are symptoms of kidney failure
Confusion, which is caused by too much calcium in the blood
Frequent infections, because you have too few white blood cells to fight them
It's important to know that these symptoms could be attributed to other conditions. If you experience any of these symptoms, or are concerned about any changes to your body, you should address them promptly with your doctor.
Multiple Myeloma Treatment
Crump's multiple myeloma treatment plan includes targeted chemotherapy, which targets abnormalities in myeloma cells that allow the cancer to survive.
"Right now, I'm not only tolerating the targeted chemo well, but I have zero cancer symptoms. I didn't have any bone pain in my pelvis… They question me constantly about side effects, and I feel the same as I did 11 weeks ago before I started treatment," Crump said.
WATCH: Stem Cell Transplants for Multiple Myeloma
SurvivorNet doctors say treatment options for multiple myeloma include:
Targeted Therapy. Targeted therapy agents may include bortezomib (Velcade), carfilzomib (Kyprolis), and ixazomib (Sarclisa). These drugs are either given in a pill or through an IV, and cause myeloma cells to die by preventing the breakdown of certain proteins in myeloma cells. You doctor may also use other targeted agents in the class of medications known as monoclonal antibodies.
Biologic Therapy. Biologic therapy is another class of medication your treatment team may use to treat your myeloma. These medications use your bodys immune system to help fight and kill myeloma cells. This class of medication is most often given in pill form and include medications such as thalidomide (Thalidomid), lenalidomide (Revlimid), and pomalidomide (Pomalyst).
Chemotherapy. Sometimes your treatment team may recommend chemotherapy to treat your myeloma. Chemotherapy uses strong medicine to target cancer cells throughout your body. If your doctor recommends a bone marrow transplant high doses of chemotherapy are used for this purpose.
Steroids. Occasionally, doctors may use corticosteroids such as dexamethasone or prednisone as part of your treatment. Steroids are different from chemotherapy, targeted therapy, and biologic therapy. They work to reduce inflammation throughout your body. Steroids are given as a pill and are also active against myeloma cells.
Radiation. Radiation uses high-dose X-rays to stop cancer cells from dividing. It is sometimes used to target myeloma in specific areas that may be causing you issues or pain. It is also used if there are tumors or deposits of myeloma cells that need to be treated, such as a plasmacytoma — a tumor made of abnormal plasma cells — of the bone.
Bone Marrow (Stem Cell) Transplant. This is also known as a stem cell transplant. It is a procedure to replace diseased bone marrow with healthy bone marrow without myeloma cells. Based on multiple factors, your doctor may decide that a stem cell transplant is best for you. The transplant process can be involved and requires multiple steps. Be sure to discuss this with your treating team to understand what is involved and what options are available.
Crump said he is contemplating bone marrow transplant as his next form of treatment, but he's still not completely sure. And wondering about possible treatment paths to take is common for cancer survivors. Your doctor is in the best position to help you understand your unique circumstances and what options might be best for you.
"We have some tough decisions to make, and this is what multiple myeloma patients face. Do I want to risk a risky procedure like a bone marrow or stem cell transplant for just a little extra time, or do I want to take what I've got on non-targeted chemo and hope that it gets me by until another advancement?" Crump said.
Crump is consulting with his doctors and loved ones, including his supportive wife, Donna, as he continues treatment for multiple myeloma.
Power of Support While Battling Cancer
Crump credits his wife for helping him through his cancer journey. He says she has helped him make treatment decisions.
"It's harder for her than it is for me," Crump said emotionally.
"It's really weird for me saying 'I'm sick,' but I've tried to be more compassionate about her asking me, 'are you sure you feel fine?' I would be more upset if the shoe were on the other foot than I am right now," Crump said.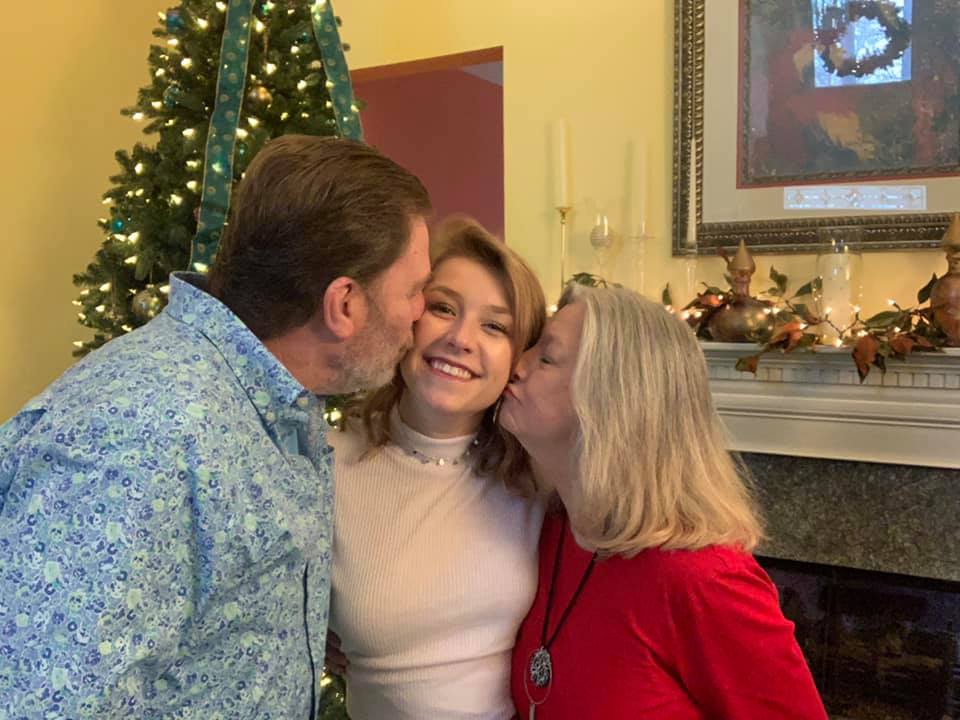 In addition to his wife, longtime news viewers are now rallying behind him.
"God speed to you," Frankie Perry wrote on Facebook supporting Crump's cancer journey.
As part of the fundraising event Crump will participate in, he is tossing out the first pitch for "Strike Out Cancer" softball game in April, an event that's sure to draw a crowd hoping to see their local celebrity and show their support. The event supports women battling breast and other gynecological cancers, and the cancer warrior is "enthusiastic" about rallying community support to raise awareness on cancer among his hometown supporters.
It's important for cancer warriors to know they have a strong support group behind them. It helps them alleviate anxiety and depression as cancer treatments become more intense over time.
Dr. Shelly Tworoger, a researcher at Moffitt Cancer Center told SurvivorNet that "there's a number of common things cancer patients can experience, such as anxiety, depression, financial toxicity, social isolation."
Knowing you have loved ones by your side at every step and help you process those emotions and cope with your new reality during your journey.
Multiple myeloma warriors or anyone battling a disease, finding support through loved ones or people outside the home is key to staying motivated while on your journey.
"When you're feeling overwhelmed by emotions, social workers can often help direct you to individual counseling, either within the clinic or outside the clinic," Sarah Stapleton, clinical social worker at Montefiore Medical Center told SurvivorNet.
Learn more about SurvivorNet's rigorous medical review process.
---