After a loved one dies from cancer, there are a lot of different ways that family members grieve. After Beth Chapman's death from cancer and her subsequent memorial service in Aurora, Colorado, her step daughter "Baby Lyssa", who notoriously feuded with her mom throughout her cancer battle, has been showing signs that her baleful grief is intensifying.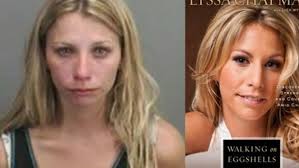 RELATED: "Beth Chapman Forever!" Stepdaughter "Baby Lyssa" Sets Feud Aside, Posts Never-Before-Seen, Loving Family Photo
Read More
In a recent Instagram post, Lyssa shared a photo of what is clearly Beth's hand, pink nails and all, resting on her husband Duane "Dog the Bounty Hunter's" arm. Lyssa captioned the photo with a simple crying emoji.
View this post on Instagram
RELATED: Beth Chapman's Daughter Cecily Shares Snap of Amazing Sunset: Is it Beth Looking Down From Heaven?
Before the photo of Beth and Duane, Lyssa also post a photo of Beth in black and white pop art style. She didn't write anything along with the photo, but the picture captures Beth's bold, strong spirit.
View this post on Instagram
And on Lyssa's Instagram story, she's posted two photos and one video of the beautiful Colorado sunset. Ever since one of Beth's other daughters Cecily posted a photo of a pink and purple (Beth's favorite colors) sunset in the immediate aftermath of Beth's death, sunsets seem to have taken on a special significance.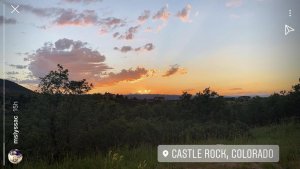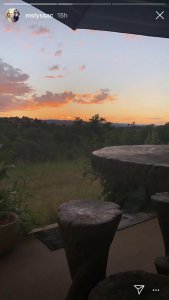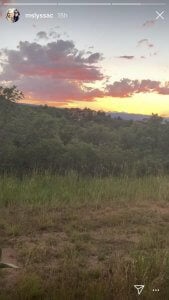 Lyssa's feud with Beth before she died
These photos are the latest conciliatory gesture from Lyssa, who'd been on the outs with Beth at the close of Beth's life. By all accounts, Lyssa has been reeling since Beth's death, in part perhaps because the two women do not appear to have settled their feud before Beth was put into a medically induced coma at the end of June, from which she never awoke.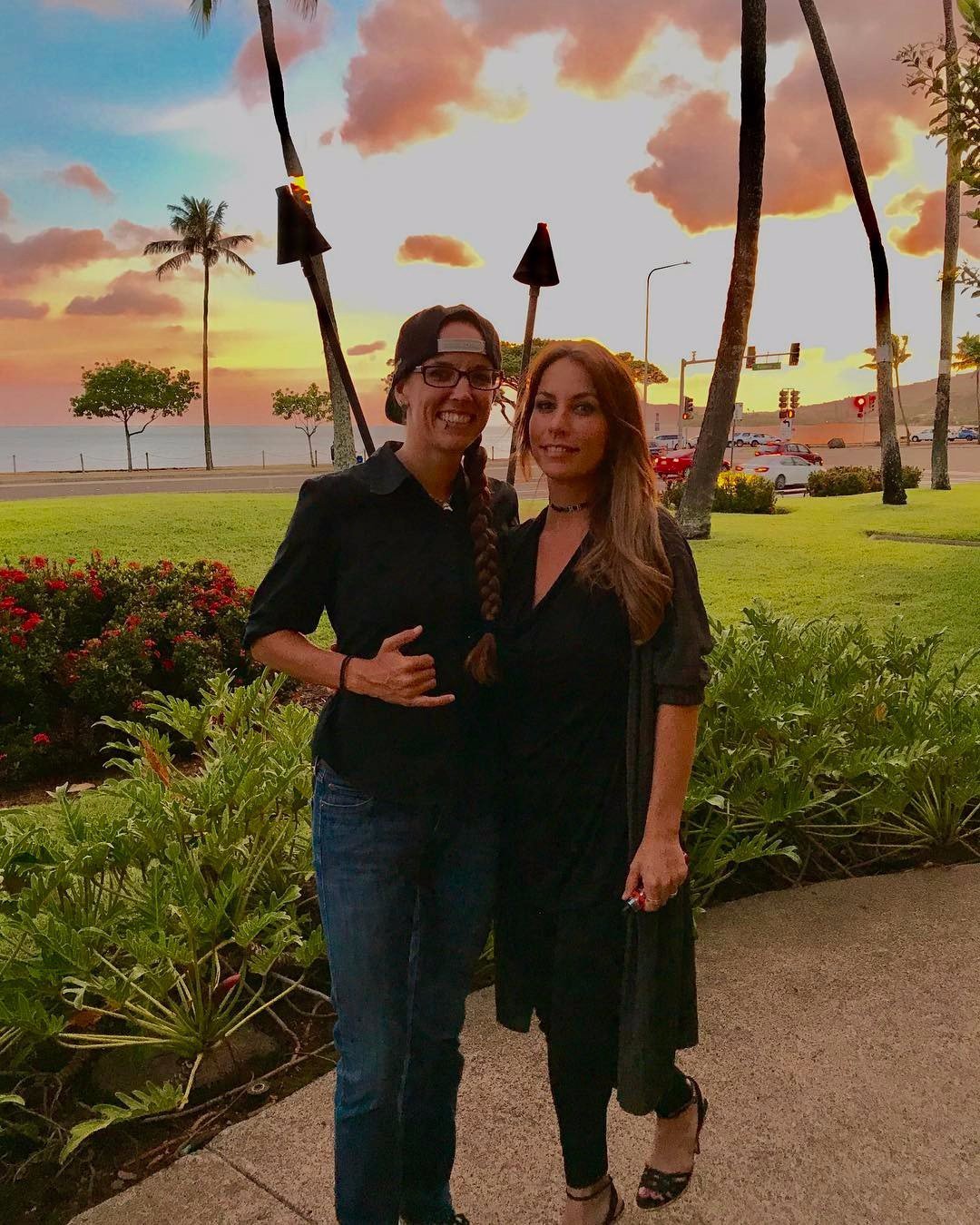 The two women began feuding just after Mothers Day, when Beth expressed concern on Twitter that Lyssa (known to reality show fans as "Baby Lyssa") did not acknowledge her on Mothers Day; did not invite Beth and Dog to Dog's granddaughter Abbie's high school graduation; and blocked Beth and Dog on social media. Lyssa denied the allegations and accused Beth of being an attention seeking liar. But Beth, despite her advancing illness and the pressures of filming her new reality show "Dog's Most Wanted", held her ground.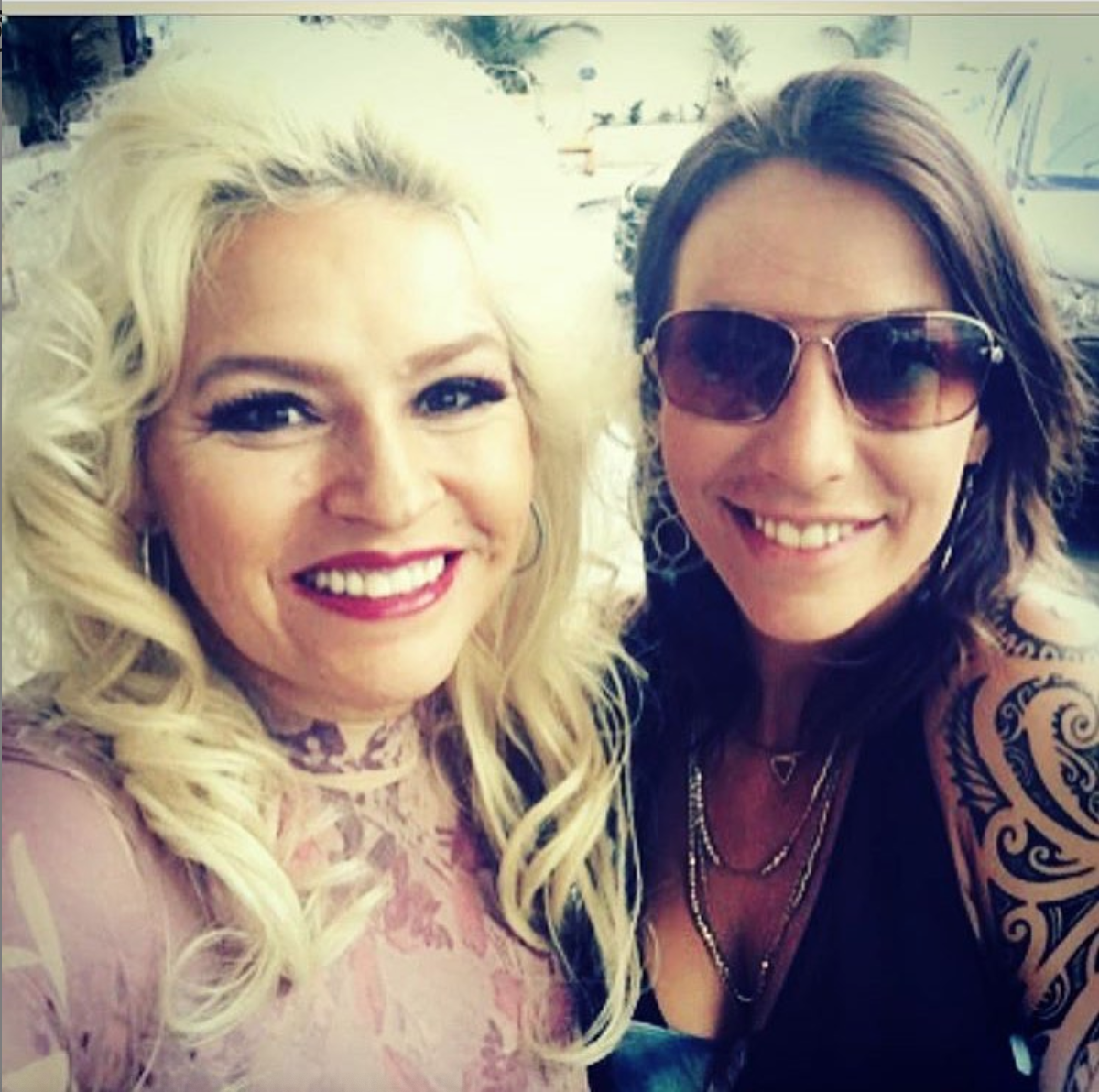 The dispute escalated when Beth (on Twitter) commented "Seriously who gives a f—??" regarding an article about Lyssa being a fan of the reality show "Naked and Afraid".
Seriously who gives a fuck ?? Lyssa Chapman, Stepdaughter of Beth Chapman from 'Dog the Bounty Hunter', Reveals Her Favorite 'Naked and Afraid' Contestant https://t.co/OmkYMcOwpB

— Beth Chapman (@MrsdogC) May 27, 2019
It was after that comment that Lyssa retaliated by posting on Twitter taunting pictures of herself in a bikini with the comment "Looking for two f— to give" (a clear reference to Beth's tweet). Lyssa declared herself a #milf (a vulgarity for a sexually attractive mother), this also presumably being a dig at Beth who at the time was seriously ill.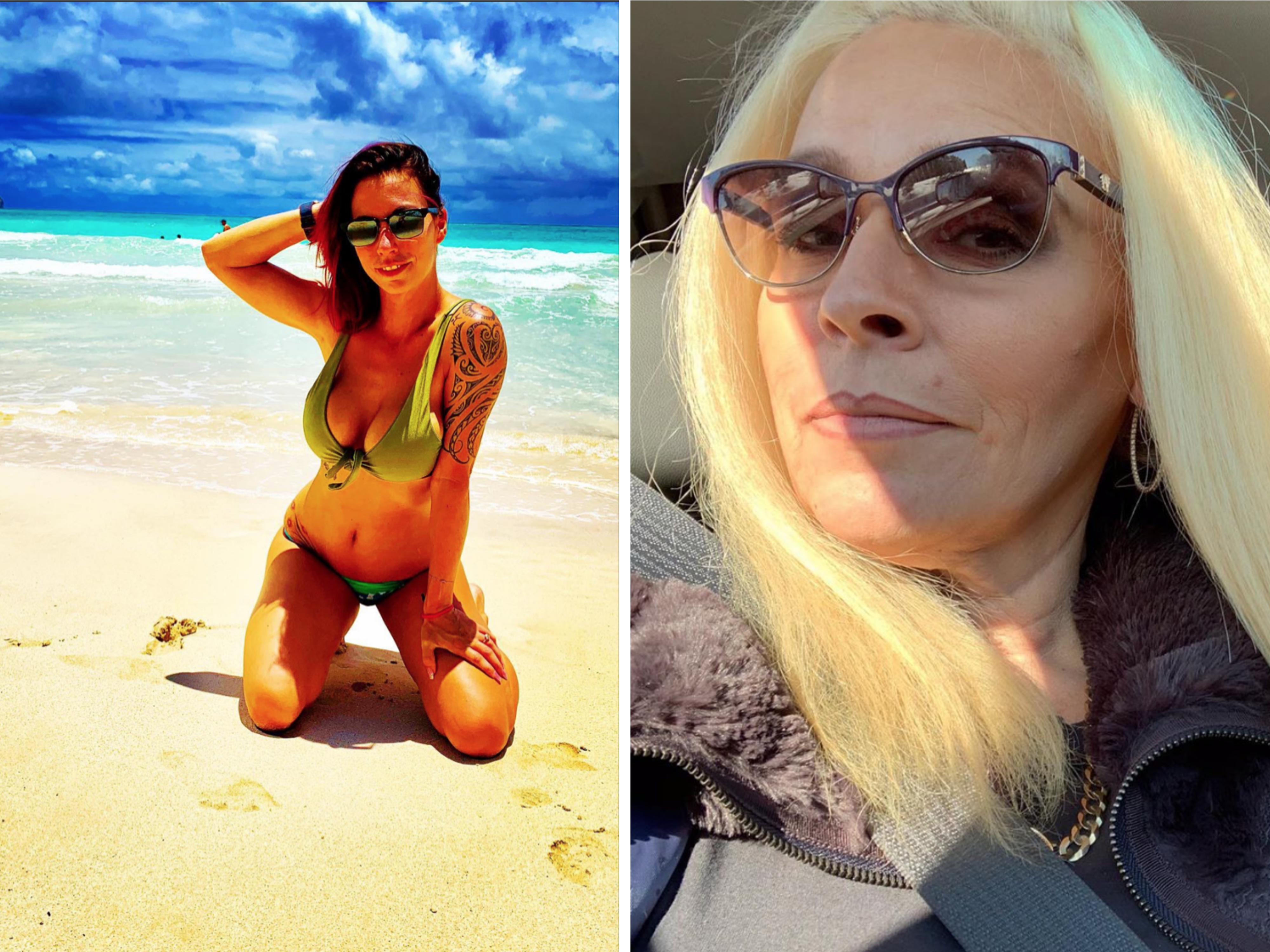 Shortly afterward, when Beth was put into a medically induced coma, Lyssa took down the bikini pictures and posted instead a photo of her and Beth that showed kinship and love.
View this post on Instagram
And only days later after Beth's memorial service, Lyssa was truly shaken, writing on Instagram, "wake me from this awful dream!"
It was one of several pro-Beth gestures Lyssa made since Beth's coma and subsequent death — she posted several loving pictures of her and Beth in recent days. And with Sunday night's posting, she was making clear that old feuds have been set aside, and that what Lyssa will remember forever is the love and companionship she found in the Chapman clan.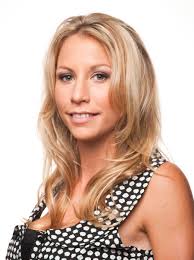 Lyssa, known as Baby Lyssa, is Beth's stepdaughter and the ninth of Duane's 12 children (Lyssa's mother is Duane's third wife, Lyssa Rae Brittain). The granddaughter at the center of Lyssa's dispute with Beth is Lyssa's first daughter Abbie, who was born when Lyssa was only 15. The 24 year old father was arrested for statutory rape. Lyssa would later go on to marry and divorce a different man. She is now engaged to a woman with whom she operates a tanning salon in Hawaii.
Nature and the sunset after Beth's death
For Beth Chapman's daughter Cecily, 26, the soothing sights of nature seem to be a big part of the process of healing, and of finding her mom's spirit, even if she can't have her mom by her side.
In a recent Instagram post, Cecily shared a video of a mountainous landscape with clouds rolling by and a rushing river. The video was tagged in Colorado, where the Chapman family held an open, public memorial for Beth earlier this week.
View this post on Instagram
Supporters of Cecily immediately saw this as part of Cecily's grieving process.
@Jaimeleigh36 commented on the photo that Beth is with Cecily in the breeze, "Sending you love and strength Cecily…. Your mom is with you … The breeze whispering in your ear, when your hairs stand on end, when the tears you cry seem to dry on your face.. it's your momma wiping them away."
RELATED: "Beth Chapman is in Heaven!" Daughter Cecily Sees Her Shining Down in Amazing Purple Sunset, Drawing Rapturous Response from Beth's Fans
While @emilybingo2018 recommended some music for grieving, and said that Beth's spirit is living on through her children, "Thier a song called, Already there by Lonestar. You should listen to it honey. Your mom's body may have left this place called earth, but her spirit lives very much inside all of you. My heart, love and prayers goes out to your dad and the rest of the family."
@renestuckey said that the beauty of the scenery reminded her of the beauty of Cecily and her mom, "This is absolutely gorgeous, like your mom and you.❤️ This pain never goes away. It just gets different."
And @Trudywinkler extended her prayers, "Sorry about your mom .Beth was a beautiful woman one I wish I could of met . prayers for y'all"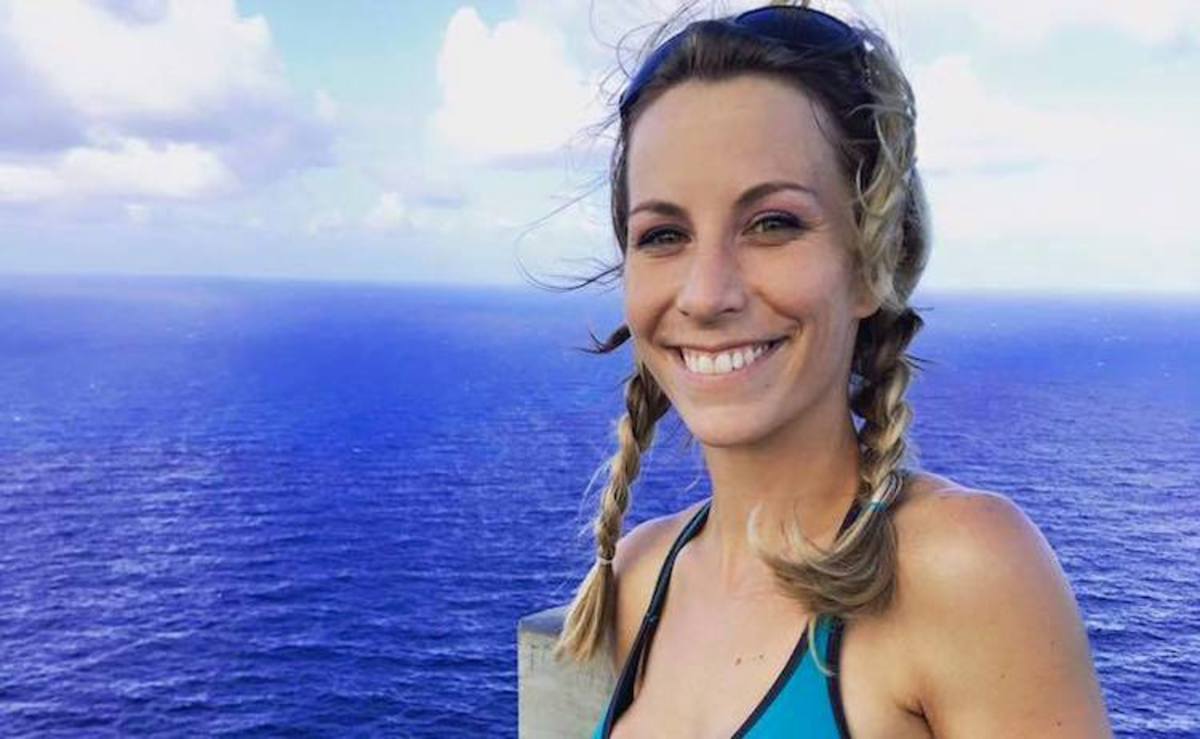 @jennylynne38 assured Cecily the pain would eventually pass, "That's so beautiful ❤️ I feel your pain it'll never go away but will get better in time I promise."
Cecily also posted a photo of a beautiful colorado sunset to her Instagram story. Sunsets in particular have been a running theme as Cecily has repeatedly posted photos of the beautiful sunset, denoting for many of her followers a quest for Beth in the sky and in the heavens above.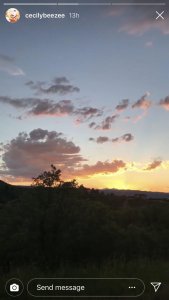 After the sunset story photo, Cecily posted a photo of her mom in what looks like a high school year book, with "Mom," scrawled across the image.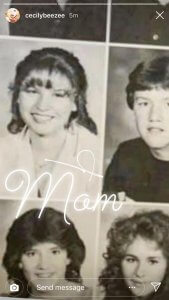 On Monday, Cecily, shared a photo of a luminous sunset from Castle Rock, Colorado, not too far from where Beth's memorial service had just been held. The sunset almost appeared to represent the glowing, pearly gates of Heaven, something Beth's sharp-eyed Instagram fans immediately recognized.
View this post on Instagram
Reacting to the Colorado sunset, Cecily many social media supporters felt they sensed Beth, 51, looking down upon Cecily with motherly (and heavenly) love.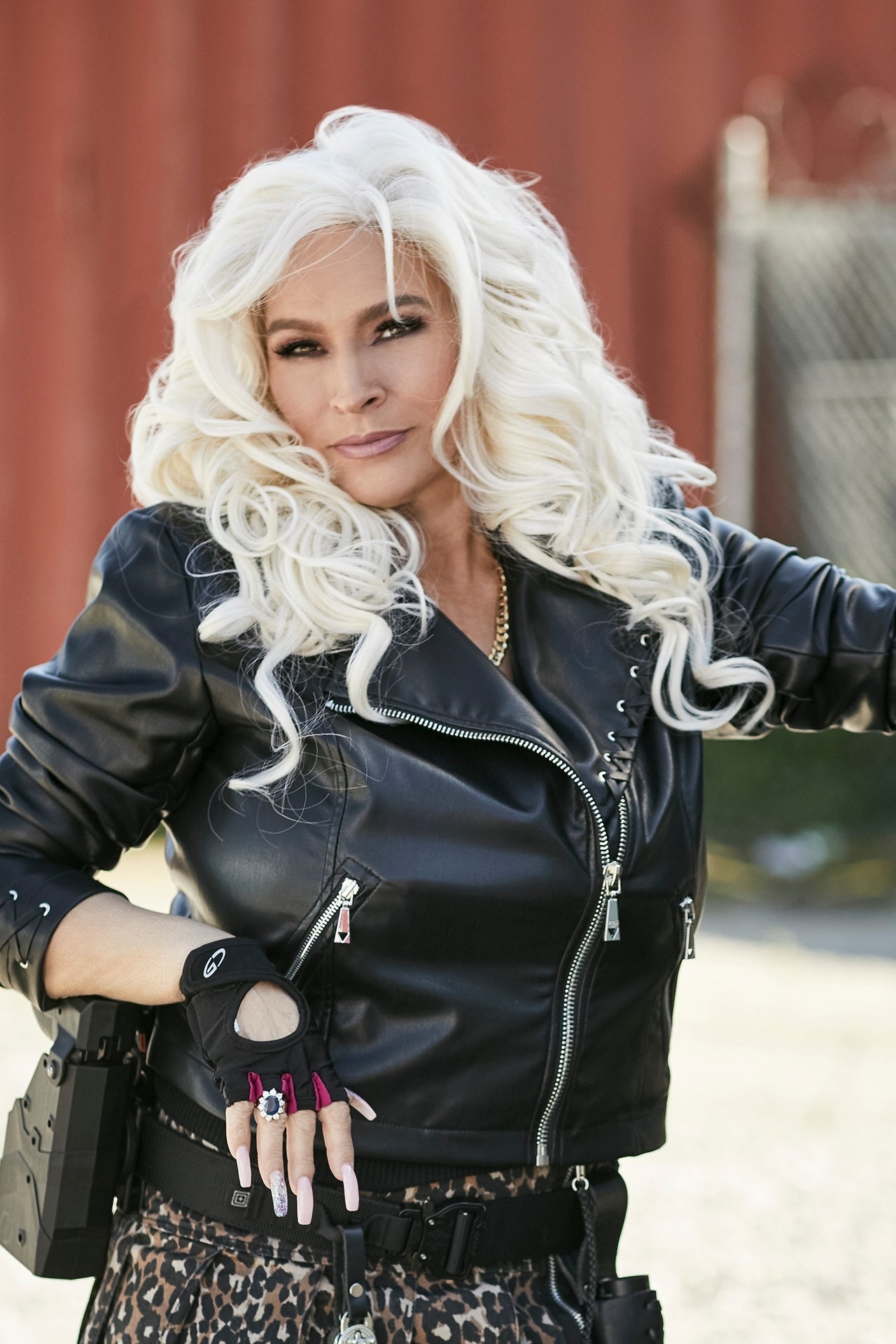 One supporter, charlotte.sullivan.79, told Cecily that beth will stay with her in thoughts and prayers, "There's two things I noticed in this photo the black Mercedes to the left looks just like your mama's and the beautiful bright coloring in the sky letting you know that she's with you in our thoughts and Prayers loves and hugs [heart]"
RELATED: Every Day is Hard! Beth Chapman's Grieving Daughter Cecily Posts Never-Before-Seen Photo With Mom As Fans Reach Out With Love
User joiegammons took the photo as a definite sign of Beth's presence, and that it wasn't the only sign in the photo: "Looks just like Beth's car on the bottom left too. Signs everywhere. RIPBETH"
User cderevensky said that the strength and power of Beth is all around: "She's showing you she is there with you, pink flowers, a beautiful sky and a back Mercedes-Benz. Keep looking for little and sometimes big details …she's there with you. She is too strong and powerful for her presence to fade. She loves you."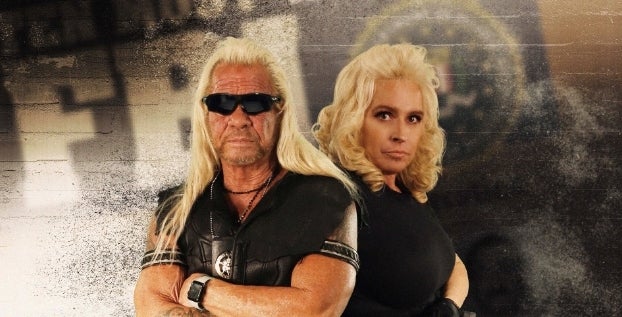 Another supporter, hollyberriesoc, told Cecily she could relate, having lost her father this year as well, "@cecilybeezee Your Mom will make herself be known or felt that she is watching over you in many small & simple ways. My Father passed in late March and he is definitely not far from me. Hugs to you!"
And rose_jrzygirl assured Cecily that her mom's love for her daughter is undying, even from heaven above, "CECILY !!!! The fire in the sky is her as a sign of immense love she has for you!!! No question at this is truth."
Sarbear_sars expressed a similar sentiment, writing "beautiful photo your mum will always be with you watching over you all."
This comes a few days after Cecily posted a similarly striking sunset, this time from Hawaii, which also alluded to her mother's presence in Heaven.
View this post on Instagram
Information about dealing with fear during cancer
No matter the significance of a pink and purple sky or a rushing river, nature can be a soothing force in moments of grief and pain. It's important to know that there are other tools available when the pain of dealing with cancer becomes too much.
Anxiety and fear are totally normal reactions to the news of cancer, and acknowledging these emotions can be therapeutic and important to the healing process.
"I think the most important advice I would give to someone who has just received a cancer diagnosis is to find people whom they find as a source of support. To allow themselves to go through all of the different emotional reactions to that news," said Dr. Susan Parons, Director of the Center for Health Solutions/Center on Child and Family Outcomes at Tufts Medical Center, in a prior interview with SurvivorNet. Dr. Parsons did not comment on this case specifically.
"The anger, the frustration, the fear. The disappointment. Whatever those emotions are, figure out what's important to you and find those people that can help you realize that."
Dr. Susan Parons, Director of the Center for Health Solutions/Center on Child and Family Outcomes at Tufts Medical Center on dealing with fear and anxiety after a cancer diagnosis.
In times of frustration, it can be useful to a little bit of direction on specific ways to deal with it. A few of the most common ways to deal with fear and anxiety after a cancer diagnosis, that have helped people in the SurvivorNet community in the past, include:
1. Let your family and close friends know – and let them help. So many cancer survivors tell us they want and need support but are often too preoccupied to make specific requests. Urge those close to you to jump in with whatever practical help they can offer.
2. Keep a journal. It can be extremely cathartic to let those feelings loose on paper. Grab a pen and a nice journal and chronical your different thoughts throughout the day.
3. Join a cancer support group. There are groups in nearly every community offering opportunities to connect with others going through a similar journey. You'll learn incredibly helpful insight from others who can tell you about what to expect and how to stay strong on tough days.
4. Consider seeing a therapist. Ask your doctor to refer you to a therapist so you can discuss your fears and concerns in a safe space. Often, vocalizing your thoughts and feelings rather than internalizing them can provide relief.
Learn more about SurvivorNet's rigorous medical review process.